The Penang Hokkien Rhymes and Songs on this page are some of the most popular for the Penang Hokkien-speaking people. I will be adding to this page from time to time. View also the companion page of
Penang Hokkien Nursery Rhymes in video format
.
Nursery Rhymes & Ditties in Penang Hokkien
It was only in the second half of the 19th century that the British settlement of Penang experience true prosperity, fueled largely by the discovery of rich tin deposits in the Larut Valley. This coincided with the soaring demand for tin to feed the Industrial Revolution in Great Britain, while on the other side of the world, political turmoil such as the Taiping Rebellion in China caused much hardship that resulted in an influx of penniless coolies that provided cheap labour.
In a span of one generation, the early Chinese community of Penang began to taste unprecedented wealth. The availability of disposable income and recreational time enabled a flourishing of local culture. It is during this period that a number of nursery rhymes and ditties were created. These rhymes have the purpose of educating, of teasing as well as of admonishing against specific evils in their society. It also reflects the often stereotype views of the local Penang Chinese community and their perception of other races in Penang.
On this page, I present the Hokkien Rhymes as they are, from the time I first learned them, without any censorship for political correctness. Rather than attempting to explain any racial bias that may exist in these rhymes, we should simply take them at face value, as an important part of the intangible heritage of the Penang Chinese community.
Now you can use the most user-friendly tool on the web to learn Penang Hokkien. It helps you to listen, understand and memorise.
Go to Memrise
, and learn Penang Hokkien at your own pace.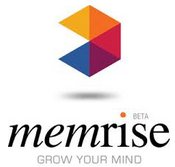 Selected Books related to the Hokkien Language
Add your shop/business to this website
The Penang Travel Tips website is a huge website that documents everything in Penang. On top of the hundreds of streets and tourist attractions, I also add in hundreds of shops and businesses.
If you operate a shop business in Penang, or anywhere in Malaysia or Singapore, contact me to add your business/shop into my website. It only a one-time fee, and your shop/business will be listed by location and category, helping your would-be customers find you. To find out more,
CONTACT ME
Discover the World
About Me