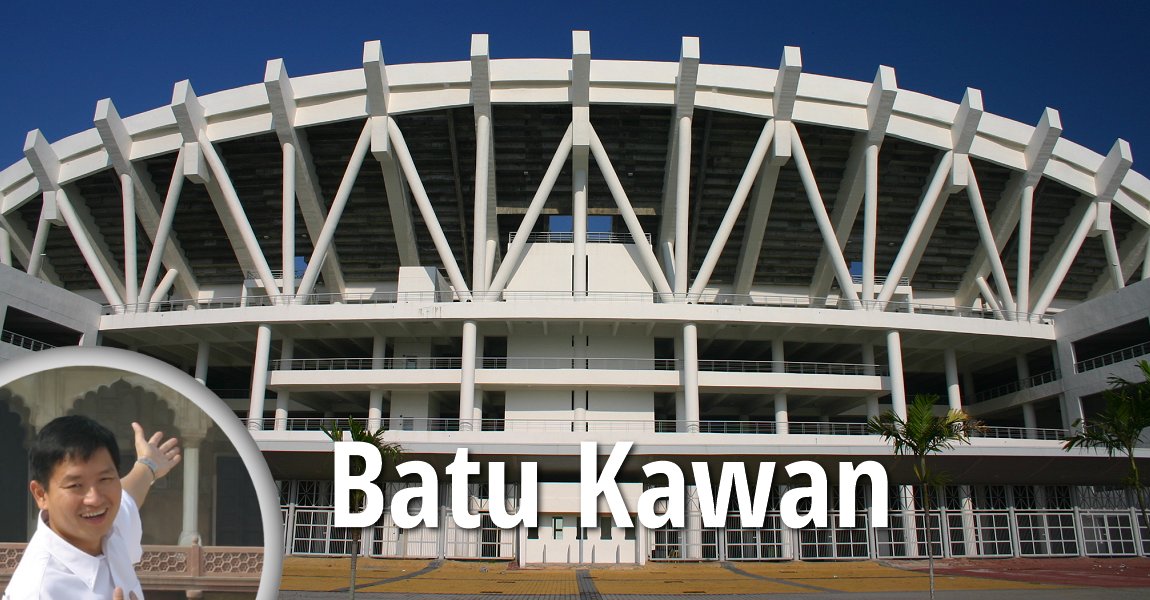 CAT Batu Kawan
(23 May, 2005)

Batu Kawan
(GPS: 5.26481, 100.43598)m (Traditional Chinese: 峇都交灣; Simplified Chinese: 峇都交湾; Pinyin: Bādōu Jiāowān; Tamil: பத்து காவான்) in
Seberang Perai Selatan
is the site for the third township to be planned in Penang, after Bayan Baru and Seberang Jaya. The masterplan for Batu Kawan covers 2887 acres. Prior to the impending development, the Batu Kawan area is a sleepy fishing hamlet most famous for its seafood.
The village of Batu Kawan is located by the banks of Sungai Jawi. Food enthusiasts come all the way from Penang Island to enjoy the seafood of Batu Kawan and nearby Bukit Tambun.
In the year 2000, the new Penang State Stadium or
Stadium Negeri Pulau Pinang
was completed in Batu Kawan. However, the most exciting development for Batu Kawan is that it is the site for the mainland end of the Second Penang Bridge. This particular development will certainly spearhead growth in this area, elevating the price of land and property.
One can take ferries from Batu Kawan to
Pulau Aman
. The jetty is located at a place called Bagan, just across from Batu Kawan.
Map of sights in Batu Kawan
Places in Batu Kawan
Sights in Batu Kawan
Residential Properties in Batu Kawan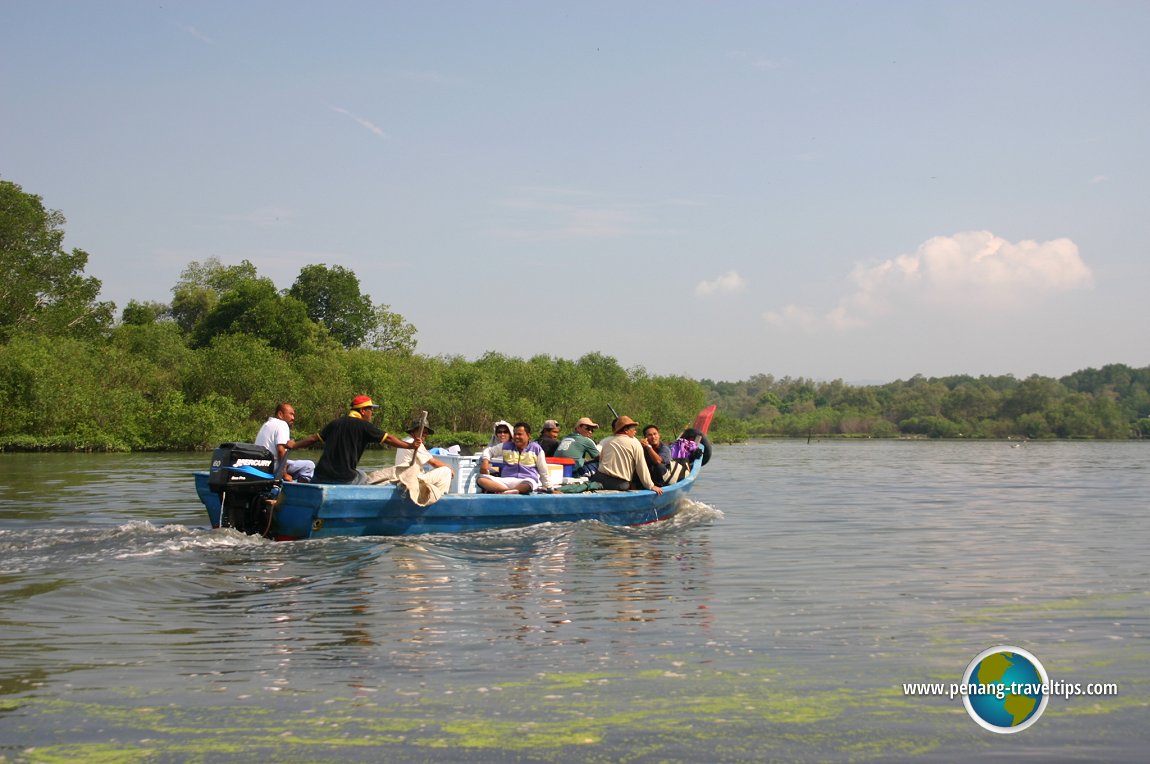 Taking a motorboat on Sungai Jawi
(23 May, 2005)

Updates on Batu Kawan
15 September, 2015
:
The Star
reports that the state government is in the midst of finding a name for the township in Batu Kawan. This new township, which will encompass Ikea, Aspen Vision City, The Penang Design Village and universities to be built in that area, will be larger than the existing township of Batu Kawan.
Getting there
Batu Kawan is served by
CAT Batu Kawan
, a free feeder bus service between the bus hub at
Design Village
and
Simpang Ampat Railway Station
. The service started on 6 July, 2018.
Add your shop/business to this website
The Penang Travel Tips website is a huge website that documents everything in Penang. On top of the hundreds of streets and tourist attractions, I also add in hundreds of shops and businesses.
If you operate a shop business in Penang, or anywhere in Malaysia or Singapore, contact me to add your business/shop into my website. It only a one-time fee, and your shop/business will be listed by location and category, helping your would-be customers find you. To find out more,
CONTACT ME
Discover the World
About Me