B. Melayu
The
Penang Hokkien Dictionary
is an online dictionary that lists words in Penang Hokkien with definitions in English (EN), Malay (BM), Hokkien written with Chinese characters (CN), Amoy Dialect referencing the 1883 MacGowan Dictionary of Amoy Dialect (AD), and Taiwanese Hokkien referencing the 2011 Ministry of Education R.O.C. Online Minnan Dictionary (TW). Words in Penang Hokkien are reviewed by native speakers before they are added. Permission is granted to make print outs of the search results for personal, non-commercial use.
This dictionary uses the
Taiji Romanisation System
. For more explanation on Penang Hokkien in the Taiji system, read
Penang Hokkien Made Easy
.
Mobile Friendly Feature
The Penang Hokkien Dictionary is mobile responsive and reformats to fit your smartphone. You can also transfer it from your computer to your smartphone using the following QR code. If you've never scanned a QR code before, first download a QR Code Reader from Google Play or Apple App Store to get started.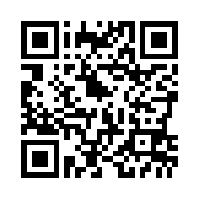 Abbreviations
The following abbreviations are used in the dictionary:
(?): probable definition
ABB: Abbreviations, short forms
AD: Amoy Dialect (in Missionary Romanisation)
ALF: Alternative form(s)
ANT: Antonym; words with the opposite meaning
BM: Malay/Bahasa Malaysia
CAF: Canonical (main, official) form
CCS: Cheah Cheng Seang, Penang Hokkien (Minnan Dialect)
CDD: Carstairs Douglas Dictionary of the Vernacular or Spoken Language of Amoy (1899)
CF: Cross reference
COL: Colloquial expression
CN: Hokkien using Chinese characters
CNH: Chinese character, if specific to Hokkien
CT: Cantonese
CTJ: Cantonese (Jyutping Romanisation)
CTL: Cantonese loanword
EE: Translation of example sentence in English
EH: Example sentence in Penang Hokkien
EML: English loanword via Malay
EN: English
ENL: English loanword
ETM: Etymology
FB: Facebook Group input
FIG: Figurative Meaning
HMP: Homophone of
INL: Indian loanword
LDG: Luc de Gijzel Dictionary of Penang Hokkien, 2nd Edition (2013)
LIT: Literal Meaning
MAN: Mandarin, if using different character from Hokkien
MCG: J. MacGowan Dictionary of the Amoy Dialect (1883)
MED: Walter H. Medhurst Dictionary of the Hokkeen Dialect (1832)
MDH: Medan Hokkien
MDL: Mandarin loanword
MIN:
Taiwanese Ministry of Education Min Nan Online Dictionary
(2011)
MOE: Taiwanese Ministry of Education
MYL: Malay loanword
NB: Nota bene, note well
PHF: Filipino Fookien
POJ: Missionary Romanisation (Pe̍h-ōe-jī)
PTL: Philip T. Lin's book Taiwanese Grammar, A Concise Reference
PY: Pinyin
REF: Reference
THL: Thai loanword
TC: Traditional Chinese
TR: Taiwanese Romanisation (of Penang Hokkien)
TW: Taiwanese Hokkien (in Taiwanese Romanisation)
SC: Simplified Chinese
SYN: Synonym; words with the same or similar meaning
TWN: Chinese character unique to Taiwanese Hokkien
US: American English
WIK: Wikipedia reference
XDC: https://fangyan.hanwenxue.com/minnanhua/
REF 1:
China Heritage Quarterly
REF 2:
Singlish Dictionary
REF 3:
Ah Kew
REF 4:
Reference in Facebook post
REF 5:
Reference in Facebook post
REF 6:
Reference in Facebook post
This
Penang Hokkien Dictionary
uses the Taiji Romanisation System (Taiji) created specially for Penang Hokkien. In this system, the tone of every syllable is represented by a numeral, 1, 2, 3, 33 and 4. These correspond to the four tones of Mandarin, making it easier for many locals to follow intuitively without formal coaching. Morphemes of compound words are toned to output. Taiji does not use any diacritic marks or unique characters, so it can be easily typed on the standard ASCII keyboard of computers, tablets and smartphones.
For details of writing Penang Hokkien using the Taiji, go to
Learn Penang Hokkien
. For a quick lesson, go to Penang Hokkien Made Easy. Listen to the video on
Intonation
and
Tone Sandhi
, to help you make sense of the system.
Acknowledgement and Thanks
This dictionary would not have been possible without the help of numerous native speakers of Penang Hokkien who helped me online and offline, checking on various spelling, contributing input and suggestions. A big thank you to the members of the
Learn Penang Hokkien Facebook Group
for their assistance in volunteering input that went towards this compilation.
I want to express a big thank you to Mr Tee Joo Tatt for his help in creating the Search Box feature for this dictionary, without which searching through the entries would have been more tedious.
I also want to express my thanks to the many Penang Hokkien book authors who have been supportive of this project, in particular to Mr Tan Choon Hoe, Mr Raymond Kwok and Mr Jonny Chee. A big thank you also to Miss Joanna Phang of Sentral College, for providing a platform to give Penang Hokkien exposure.
If I should miss out of thank you for the contribution you have made in realising this dictionary, I do apologize for having overlooked you, and I thank you the same for your help that goes towards the preservation of Penang Hokkien for the benefit of the future generations of Penang Hokkien speakers.
Now you can use the most user-friendly tool on the web to learn Penang Hokkien. It helps you to listen, understand and memorise.
Go to Memrise
, and learn Penang Hokkien at your own pace.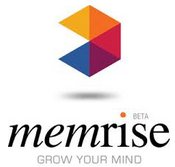 Selected Books related to the Hokkien Language