Visit, Discover & Enjoy Penang, and Everywhere Else!
Hello and welcome to Penang Travel Tips, the guide to visit, discover and enjoy everything about Penang, and my personal online encyclopedia of the world!
B. Melayu
My name is
Timothy Tye
, or simply Tim. It is my own online encyclopedia of Penang and everywhere else on earth. This website has a
Sight Directory of Penang
listing
3635 Penang sights
, a
Business Directory of Penang
listing 202 types of businesses in Penang, and a
Street Directory
listing 797 streets in Penang. And that's not all. Also within this website is an online, audio-enabled
Penang Hokkien Dictionary
with over 5,500 words.
The Penang Travel Tips website was started on 26 July, 2008, when I relocated my Penang content from my earlier site, AsiaExplorers. Over time however, more and more non-Penang content was moved across to be housed here. As of 22 March, 2017, it has 20,018 pages and receives some 2,000,000 page views per month. On 1 September 2017, I split this website into two, with non-Penang content gradually moved to my new
Timothy Tye
website. As of 12 November, 2017, all my Asia content has been moved, with relocation of non-Asia content planned for a later date. In November 2018, I established
Timothy Property Mart
, my property website, and over time will relocated all my property content over to there.
Penang Travel Tips was created for one purpose: to satisfy my curiosity about the world around me. Since then, it has grown to become my personal encyclopedia. In fact, some people call me Mr Penang Encyclopedia (though, to be frank, I can't remember everything I've written into this website: well, I wrote it down so that I don't have to remember!)
The information on Penang Travel Tips goes back to 2003 and has been updated countless times. Every page is built like a layer cake, with information added to it through countless updates. The result is a body of knowledge that has become a useful source of reference material not only for casual tourists, but also by the locals, students, teachers, journalists, just about anybody seeking fast information about Penang and elsewhere.
How to reach Penang
You can reach Penang by taking the plane, arriving at the
Penang International Airport
; by driving, usually using the
North-South Expressway
; by taking the
Electric Train Service
trains; by taking the ferry from
Langkawi
and
Medan
; and from taking cruiseliners.
Where to stay in Penang
I have stayed, tried out and experienced the hospitality of the following hotels in Penang, and so I can share with you, with words and pictures, how it is like staying there. In alphabetical order, they are
Areca Hotel
,
Cititel Penang
,
Copthorne Orchid Hotel Penang
,
DoubleTree Resort by Hilton Penang
,
Eastin Hotel Penang
,
Flamingo Hotel By The Beach Penang
,
GLOW Penang Hotel
,
Golden Sands Resort Penang by Shangri-La
,
Hard Rock Hotel Penang
,
Hotel Equatorial Penang
,
Hotel Neo+ Penang
,
Iconic Hotel Penang
,
Ixora Hotel Penang
,
Kimberley Hotel Georgetown
,
Lexis Suites Penang
,
Mei Hotel Penang
,
Northam All Suite Hotel
,
Olive Tree Hotel Penang
,
Royale Chulan Penang
,
Shangri-La's Rasa Sayang Resort & Spa
,
Sunrise Gurney 68PG
,
Sunway Hotel Georgetown
,
Sunway Hotel Seberang Jaya
,
The Edison George Town
,
The Light Hotel
,
The Wembley Penang
,
Vistana Penang Bukit Jambul
and
Yeng Keng Hotel
.
Top Tips for Enjoying Penang
No time to read? Let me give you fast tips to enjoy Penang!
Getting to know Penang
Of the almost 20,000 pages on this website, some 7,000 is about Penang and just Penang. So, that's a lot about Penang to discover. Administratively, Penang State is divided into five main districts called the Northeast District (Daerah Timur Laut), Southwest District (Daerah Barat Daya), North Penang Mainland (Seberang Perai Utara), Central Penang Mainland (Seberang Perai Tengah) and South Penang Mainland (Seberang Perai Selatan). To help you find your way, I have grouped the places in Penang by the following major towns.
Timothy Tye's Penang Eating Tips
Location of places in Penang on the map
List of Places in Penang
The
roads in Penang
that I have described are marked on in the map below. You can click on the highlighted road to get more details about it. Expressways are shown in green while other roads in red.
Penang Visitor Information
If you are planning a trip to Penang, here's the information to help you plan your visit!
Exploring Penang
Whether you plan to explore Penang on your own, by taking public transport, or rented car, or even walk about the city, the information is here. Also, if you are planning to engage a tour guide to show you around, the information is also here.
Going on Foot in George Town
George Town - the inner city anyway - is a very walkable place, especially during the weekends. It is possible to explore and discover George Town on foot, or you may also hire a bicycle or tricycle and ride around.
Learn Penang Hokkien
Penangites are incredibly proud that we speak our own variant of Hokkien called Penang Hokkien. To ensure that our Penang Hokkien do not die away, we have enthusiastically put together our own online dictionary which (as of Feb 2017) has 5766 entries, with more added over time. Do visit the dictionary by clicking on Dictionary.
Dictionary
Want to learn Penang Hokkien? We have a free course to teach you the language, just go to
Learn Penang Hokkien
right here.
What's cooking ...
Top Tips on Penang
Planning your trip to Penang
Introducing Penang
Administration of Penang State
The executive authority of the Penang State Government is under the
Penang State Executive Council
, which since the 2018 State Election is headed by the Right Honourable Chow Kon Yeow, Chief Minister of Penang.
The Penang State Legislative Assembly is a unicameral 40-seat assembly which convenes at the State Assembly Building on Light Street. Members of the assembly are called State Assemblymen (
Ahli Dewan Undangan Negeri
or
ADUN
). As of the 2018 State Election, the Pakatan Harapan (PH) coalition commands a supermajority in the legislature, with 37 out of the 40 seats, comprising 19 from the Democratic Action Party (DAP), 10 from the People's Justice Party (PKR), 2 from the Malaysian United Indigenous Party (PPBM) and 2 from the National Trust Party (Amanah). The state opposition is made up of 2 seats from the National Front (BN) and 1 from the Malaysian Islamic Party (PAS).
Penang State is divided into five districts namely Daerah Timur-Laut and Daerah Barat-Daya on Penang Island, and
Seberang Perai Utara
,
Seberang Perai Tengah
and
Seberang Perai Selatan
on Penang Mainland.
The local governments of Penang State comprises the
Penang Island City Council
, which administers the
City of Penang Island
, inclusive of
George Town
, headed by the Mayor of the City of Penang Island, and the Seberang Perai Municipal Council, which administers
Penang Mainland
, headed by the President of the Seberang Perai Municipal Council. At time of this update (May 2018), the Mayor of the City of Penang Island is Mr Yew Tung Seang while the President of the Seberang Perai Municipal Council is Mr Rozali Mohamud.
Places to get Tourist Brochures in Penang
Taking the Bus in Penang
Other Public Transport in Penang
Driving in Penang
Cycling in Penang
Categories of eateries in Penang
Bistros
,
Chicken Rice Shops
,
Chinese Restaurants
,
Coffee Shops
,
Dessert outlets
,
Dim Sum Restaurants
,
Food Courts
,
Hawker Centres
,
Hawker Stalls
,
Indian Restaurants
,
Italian Restaurants
,
Japanese Restaurants
,
Malay Restaurants
,
Nasi Kandar Restaurants
,
Restaurants
,
Restaurant Chains
,
Roadside Hawkers
,
Seafood Restaurants
,
Steamboat Restaurants
,
Thai Restaurants
and
Vegetarian Restaurants
.
Information on Penang Food
Postal Services in Penang
Vital Contacts in Penang
Information for selecting a hotel in Penang
Categories of sights in Penang
If you operate a business with an address in Malaysia,
submit this form
to have your business listed in my directory. Listing is free of charge.
Activities in Penang
Do not know what to do during your spare time? In Penang, there's lots of opportunity for recreation. The following is just a sample of activities that you can join while you're here!
Performing Arts of Penang
Culture of Penang
The People of Penang
Get to know Penang Hokkien
Travelling outside Penang
Just so you know, Penang Travel Tips is no longer just about Penang. I am in the process of beefing up information on all the major cities in Malaysia as well, to give you a one-stop location for all place information of the country.
Explore the States of Malaysia
There's more to Penang Travel Tips than just Penang. I have described the entire country. Select any state and start exploring!
Federal Territories of Malaysia
Cities of Malaysia
Major Towns and Destinations of Malaysia
The Whole Wide World at Your Fingertips!
This website covers not just Penang, and not just Malaysia. I have described the entire world, and the information is shared here to you. Feel free to make use of my expanding body of knowledge. Pages are being updated on a regular basis.
Updates on the Penang Travel Tips Homepage
7 May 2016
After years of aligning the homepage in two columns, I decided to simplify the homepage to just one column, and make the information much easier for readers to find.
All about me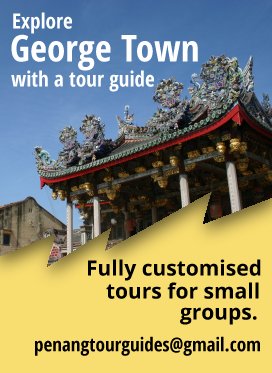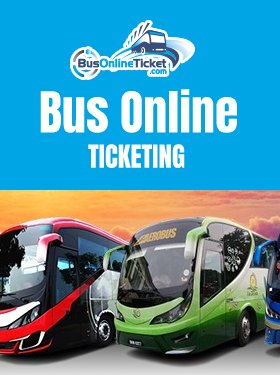 Collaboration Partners