Penang Tamils
form the majority of Indians in Penang. They trace their ancestry to their homeland in Tamil Nadu (literally "Tamil Country"), today a state in southeastern India.
Many of the Tamils in Penang arrived within a short time after the island was established by Captain Francis Light. However, it is possible that Tamil traders have also already arrived in Penang before Francis Light. Some of them are Hindus and some Tamil Muslims. They inhabited the bank of the Sungai Pinang, living harmoniously with other ethnic groups such as the Sumatrans and Acheenese, along with the Malays.
The Tamil legacy at Sungai Pinang can be seen today in their Hindu temples as well as Indian Muslim mosque, among them the
Rawana Jamek Mosque
near the Counter Hall intersection.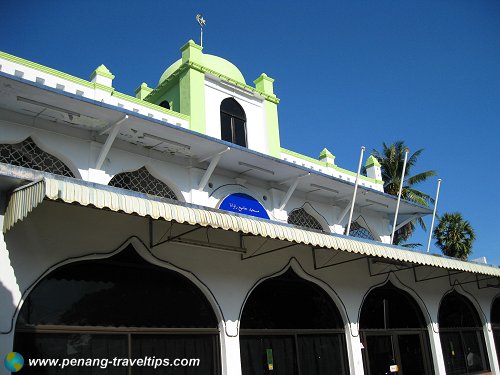 Masjid Jamek Rawana entrance arch
(15 December 2008)

The Tamils have a glorious history. This is reflected in the stylized Temple architecture you can see in the various Hindu temples that they build. Although not much is known about the Tamils outside their own community, their history goes back to the time of the Chola Empire (which gives us the name
Chulia
also employed to call the Tamils), the Kalinga Kingdom (from which the term "keling" in
Malay
and "kelinga" in
Hokkien
trace its origin), and the Pallava Dynasty.
(It should be pointed out that the exact geographical location of the Kalinga Kingdom, now in present-day Odisha and Andhra Pradesh, does not overlap present-day Tamil Nadu. Nevertheless, it has become a generic term used by the locals in Penang to refer to South Indians, as opposed to another term, "Banggali", which is used locally to denote North Indians, including the Sikhs and Punjabis, who are in fact not from anywhere near Bengal.)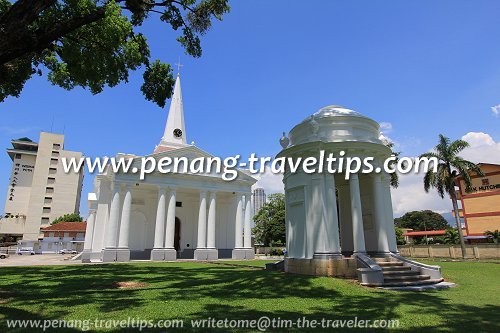 St George's Church was built using convict labourers from Madras
(17 April 2011)

The Tamils arrived in Penang via various avenues. Many were traders who have been plying the region, not just Penang but the entire Malay archipelago, for centuries. When Penang was established, there was an influx of Tamils, the earliest groups included convicts brought through the port of Madras (now called Chennai) by the British. Fort Cornwallis, in its earlier incarnation, was erected using convict labour. The same is true of other historic buildings built by the British in George Town.
(The British East India Company's rule over the Madras area goes back to 1639, when the British bought a strip of land on the Coromandel Coast from the local ruler, Damarla Venkatadri Nayakudu. By the time Penang was founded, the British was already well established in the Madras area.)
Subsequent waves of Tamil migrants to Penang took on menial labour. They were the earlier water cart bearers and road builders. Indeed, early George Town would not function without the hardworking labourers, many of whom were Tamils.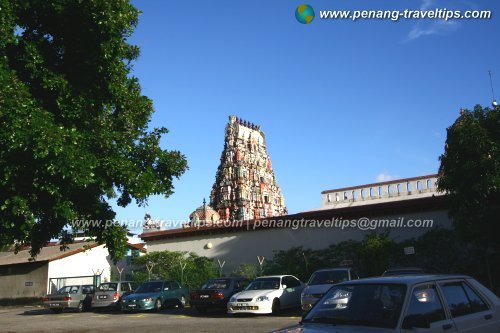 Nagarathar Sivan Temple
(8 August 2006)

However, the Tamils are not confined to the labourer class. There were also waves of merchants, particularly the Chettiars, who became the chief money-lenders, not only in Penang but also in Singapore. The term Chettiar may refer to various castes of South Indians. Within Tamil Nadu itself, the Chettiars include the Nagarathar, the Saliya, Senaithalaivar, the Devanga, the Pattariyar, and so on.
Some of the biggest Hindu temples in Penang were financed and supported by the Chettiar group, the most noteworthy being the Nattukkottai Chettiar Temple and the
Nagarathar Sivan Temple
.
Today the Tamils form an integral part of the rich fabric of communities in Penang, and their festivals continue to be enjoyed by all.
Add your shop/business to this website
The Penang Travel Tips website is a huge website that documents everything in Penang. On top of the hundreds of streets and tourist attractions, I also add in hundreds of shops and businesses.
If you operate a shop business in Penang, or anywhere in Malaysia or Singapore, contact me to add your business/shop into my website. It only a one-time fee, and your shop/business will be listed by location and category, helping your would-be customers find you. To find out more,
CONTACT ME
Visiting Penang? Find the lowest hotel room rates here!
Use our search engine to compare room rates from different hotel booking websites, to find the one that's lowest.
Travelling somewhere?
If you're travelling somewhere, use our online engine to find the online booking site that offers you the best room rates.
Book your hotel room here
If you're coming to Penang, book your hotel room online with Agoda. Agoda offers the best prices on 2,000,000+ properties worldwide.
Start here.
Local Guided Tours of Penang
If you are coming to Penang and need someone to show you around, I can arrange for you a licensed tour guide to take you around. Guides charge a fixed fee of RM360 for taking a small group of up to 10 people on 4-hour walking tours. Walking tours exceeding 4 hours is charged an additional RM90 per hour. Tours are tailored to guest requirement. For more details,
contact tour coordinator
. Other types of tours also available.
For details, click here.
Looking for a book? Get it from Book Depository with free delivery worldwide!
I have just discovered
Book Depository
, a subsidiary of Amazon.com, and I love it. This is where you can buy books and have them sent to you. But unlike Amazon, when you purchase using Book Depository, you enjoy free delivery worldwide.
Give it a try today!
Here's a list of the latest pages I have added or updated on my website.
My YouTube Videos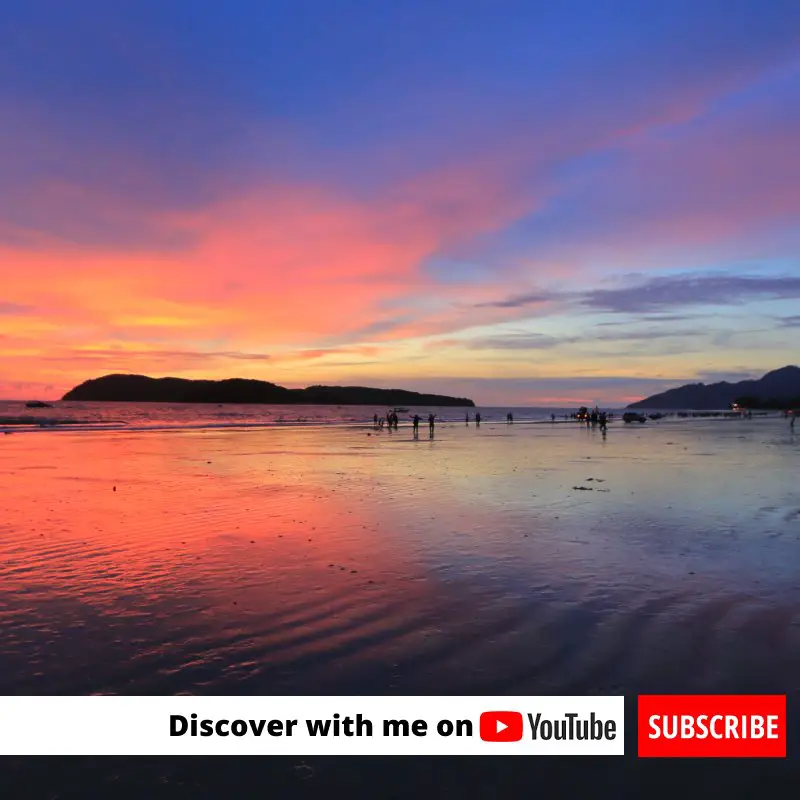 Check out
my YouTube Channel
and don't forget to subscribe!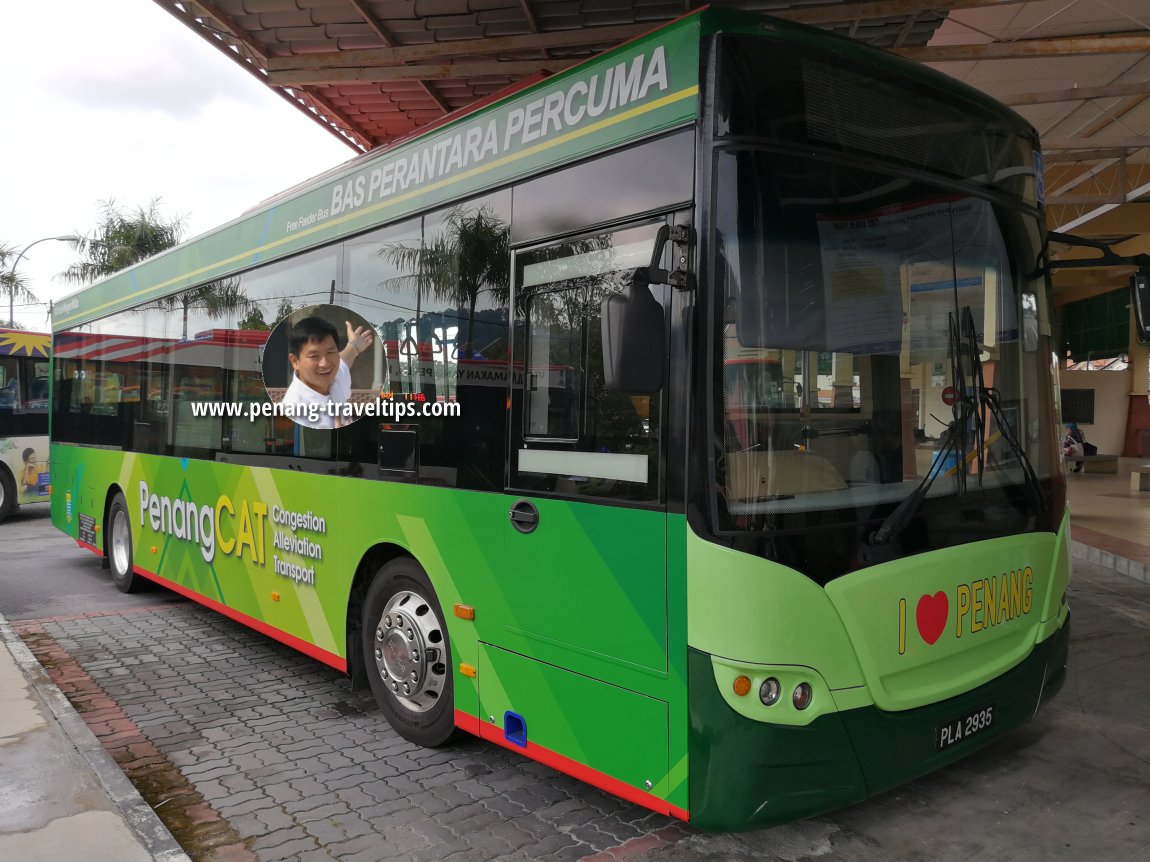 Take the CAT Free Feeder Bus
What's the best way to see Penang on a budget? Take the bus! In Penang, there are at least 12 absolutely
FREE
bus routes which cover almost every major neighbourhood on Penang Island and Penang Mainland. All you need to do is hop aboard!
Details
Vital Links
Book Your Express Bus Ticket
|
Hire a car
|
Our Recipes
|
Facebook Posts
|
Just Curious
|
Not In The Dictionary
|
Our Flowering Garden
Vital Links
Book Your Express Bus Ticket
|
Engage a Tour Guide for Penang
|
What's Up at Penang Hotels
|
Hire a car
|
Facebook Posts
|
Our Recipes
|
Our Flowering Garden
|
Guide Book on Penang Durians
Discover the World
About Me
Thank you for visiting
my website
. I started it in 2003, and today it has over twenty thousand pages of information. My name is
Timothy Tye
. I would be very pleased if you enjoy the information I have put together.
As a Christian, I hope that through this website, I am able to deliver God's message to all who need it, anywhere in the world. If you are open to hearing it, please read
God's Good News to You
.
If you wish to contact me, please use this
contact form
. And don't forget to
follow me on Facebook
. See you!
Copyright © 2003-2018
Timothy Tye
. All Rights Reserved.