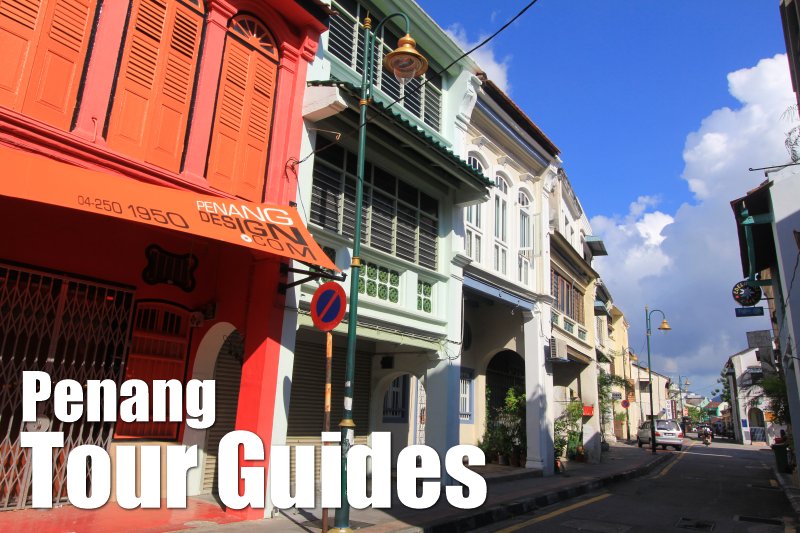 Penang Tour Guides
(22 May 2011)

Embark on a journey of discovering Penang with a personal
Penang Tour Guide
. When you hire a Penang tour guide, you get a personalized tour that is more to your interest and convenience.
Although the Penang Travel Tips website provides free information on just about every nook and cranny in Penang, there is nothing quite like having someone in the flesh to show you around. Let me tell you in advance that a licensed professional Penang tour guide is not cheap, but he/she can offer you an intimate insight into Penang and particularly George Town, helping you appreciate and experience its culture beyond the surface level.
Tour Guides for Penang
There are two types of tours: the
walking tours of George Town
and the
tours by private car
. The prices are as follows:
Walking Tours
RM360 for a city tour of 4 hours on foot, of a small group of up to 10 persons. Walking tours exceeding 4 hours is charged an additional RM90 per hour. To enquire,
contact us
.
Car Tours
RM360 for a private tour of 4 hours by car, of a small group of regular-sized participants in a regular-sized sedan. Tour inclusive of fuel but not entrance fees. To enquire,
contact us
.
Driver Only
We can also arrange a non-guide driver to drive you around. The driver will be able to take you to places specified, but will not be providing any guiding. To enquire,
contact us
.
Other Types of Guided Tours for Penang
If you need other type of tours, such as, group tours on coach buses with guide on board, contact us and we will be able to offer you a separate quotation. To enquire,
contact us
.