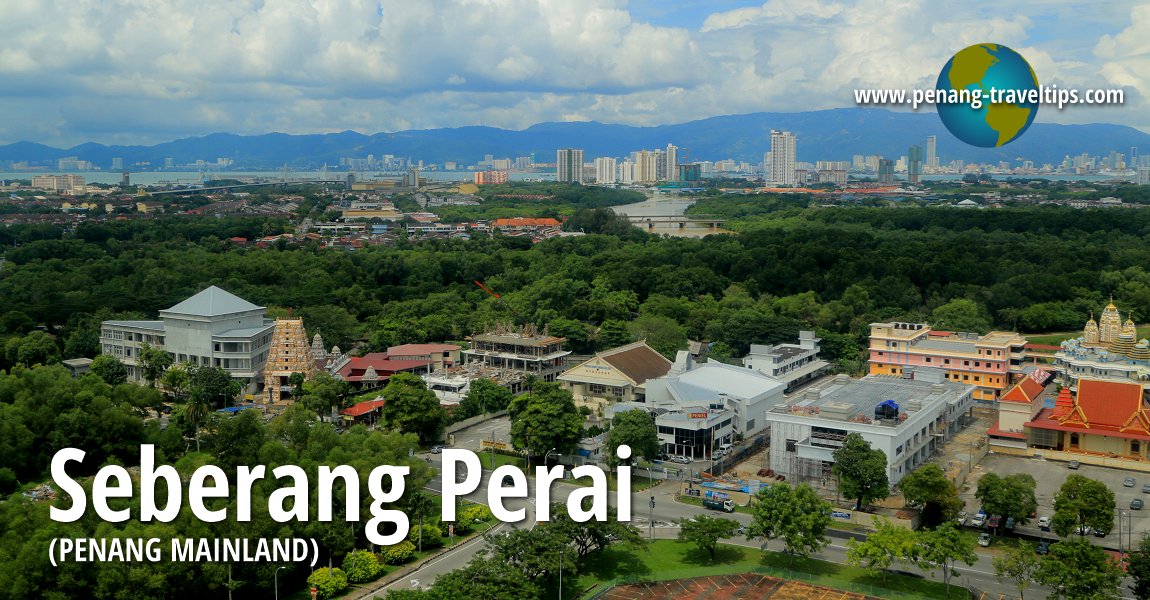 Seberang Perai (Penang Mainland)
(7 October, 2017)

Penang Mainland
(Malay: Seberang Perai/Seberang Prai; Traditional/Simplified Chinese: 威省; Pinyin: Wēi Shěng; Tamil: செபாராங் பிறை) is the mainland component of Penang State. It is also known in Malay as
Seberang Prai
, which is also written
Seberang Perai
. Penang Mainland occupies the strip of land that was known under the British as
Province Wellesley
. Today Penang Mainland comprises three administrative districts namely Seberang Perai Utara, Seberang Perai Tengah and Seberang Perai Selatan. This Seberang Perai Travel Tips provides you a comprehensive guide to all the towns on Penang Mainland.
Districts of Penang Mainland (Seberang Perai)
For administrative purposes, Seberang Perai is split into three districts namely Seberang Perai Utara

, Seberang Perai Tengah

and Seberang Perai Selatan

. Each district has a district seat, which is Kepala Batas for Seberang Perai Utara, Bukit Mertajam for Seberang Perai Tengah, and Sungai Jawi for Seberang Perai Selatan.
Map of Towns in Seberang Perai
Places in Seberang Perai
Map of Roads in Seberang Perai
Nature Sites on Penang Mainland
Shopping Malls in Penang Mainland
Country Clubs in Penang Mainland
Places in Penang Mainland
Villages on Penang Mainland
About Seberang Perai
The name
Province Wellesley
was given in honour of
Richard Wellesley
, the Governor-General of Bengal, when it was taken from the Sultan of Kedah in 1798. The sultan in question, Sultan Abdullah, had no choice but to cede the strip of land to the British, as he had just lost a war with the British, in an unsuccessful bid to wrestle Penang Island back from Francis Light.
By the time Province Wellesley was ceded, Francis Light had passed away (in 1794), and the negotiation was carried out by Sir George Leith, the then Lieutenant-Governor of Penang. The British wanted this strip of land to create a buffer zone to protect Penang. As you look at the map, you will see that mainland Penang does separate Penang state from Kedah in its entirely. Even when you drive south, you will re-enter Kedah at Bandar Baharu before entering Perak.
The ceding of Province Wellesley was mentioned in the 10 November, 1831 issue of Singapore Chronicle and Commercial Register. It reads:
Upwards of thirty years ago, Province Wellesley was not only ceded by the king of Kedah to the Company, but the extent of its boundaries defined by treaty as follows: "His Majesty agrees to give to the English Comapny for ever, all that part of teh sea coast that is between Kwala Krian and the river side of Kwala Mooda, and measuring inland from the seaside sixty o'longs, the whole length above mentioned to be measured by people appointed by His Majesty and the Company's people. The English Company are to protect this coast from all enemies, robbers and pirates that may attack it by sea from north or south."
1
Updates on Seberang Perai
10 October, 2018
The Star
report that Seberang Perai's undisturbed natural areas will be included in Penang'sw tourism masterplan.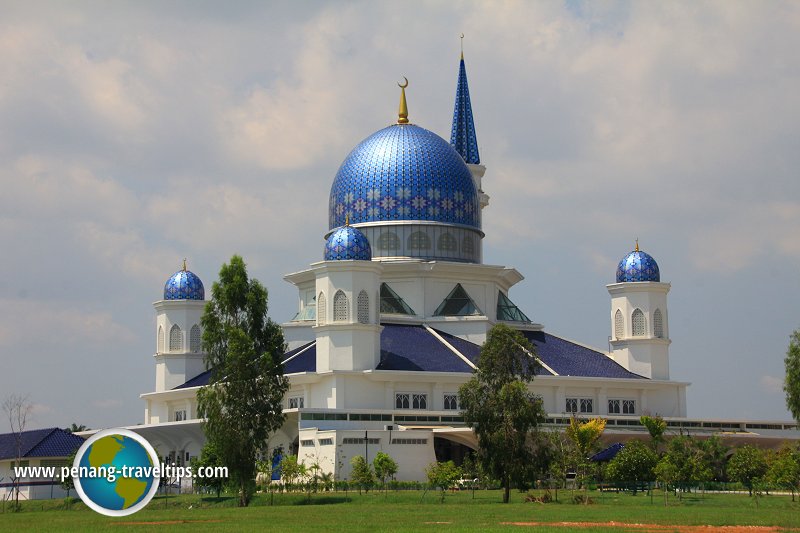 Masjid Abdullah Fahim, Kepala Batas
(22 July, 2015)

Why is Province Wellesley called Seberang Perai?
The name
Seberang Perai
comes from the township of Perai which was already a Malay settlement in the 18th century. In early British maps, it was spelled Prye. Although Perai is older than even George Town, it has always played a subordinate role.
The topography of Province Wellesley was defined in this 29 June, 1861, article in
The Straits Times
, page 2, as follows:
Province Wellesley is a narrow strip on the main-land of the Malay Peninsula directly opposite to Pinang, 32 miles long, and varying in width from 13 miles to somewheat less than 4 miles, the narrowest being nearly opposite to the town of Pinang. It was originally ceded by the Rajah of Kedah in the year 1801 (fifteen years after the occupation of Pinang) and was then a mere strip of coast, little more than three miles in width, extending from the Mudah to the Krian River. It was increased to its present limits in the year 1831. The Mudah and Krian rivers still continue to form the northern and southern boundaries of the Province.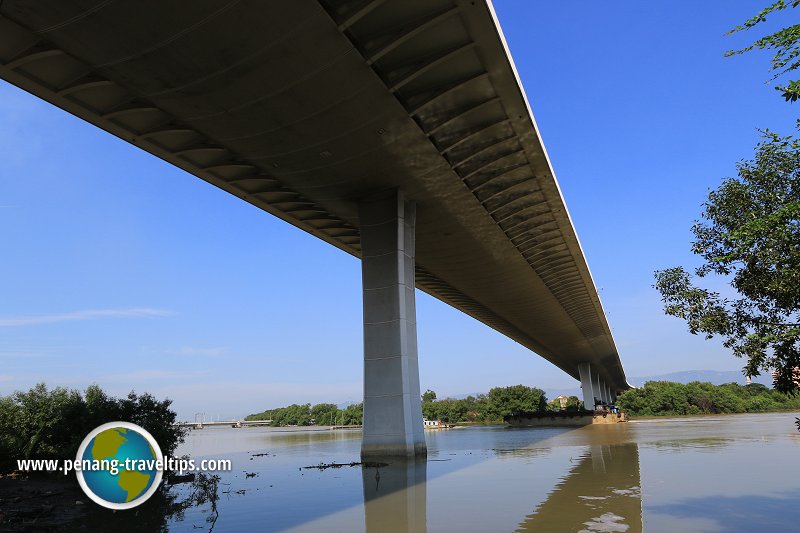 Prai River Bridge (11 September, 2015)






The inland frontier, commencing to the north, consists of an imaginary line from a pillar erected on the south bank of the Mudah, 13 miles in a direct line inland from its mouth, to a similar pillar on an island in the Pry River, distant somewhat less than 4 miles in a direct line ialand from the coast. From this point to the Frontier Pillar on the Krian River, 8 miles inland from the sea, the boundary line is distinctly defined by geographical features of a permanent character.

It (the boundary line) crosses the summit of Mount Mertajam, the highest hill in the Province, and thence runs along the crest of the Berator Range to the banks of the Krian. The Kra Islands, two steep-sided thickly wooded hummocks, lying near the coast, also form part of the Province. The entire area consists of 286 square miles, about half of which is under cultivation.
Province Wellesley may have been called Seberang Perai because the land ceded to the British was across from
Pantai Prai
in
Kedah
. It is just across the river from
Ekor Kuching
, where the
British-Siamese Boundary Stone
is located. This piece of land, when reference from the Kedah perspective, is "across the Prai", hence "Seberang Perai". Similarly, even prior to the founding of Penang, the Hokkiens had already settled in Kedah, and to them, Province Wellesley is also "across the Prai", hence "Koay1 Kang4"

, which means "across the river".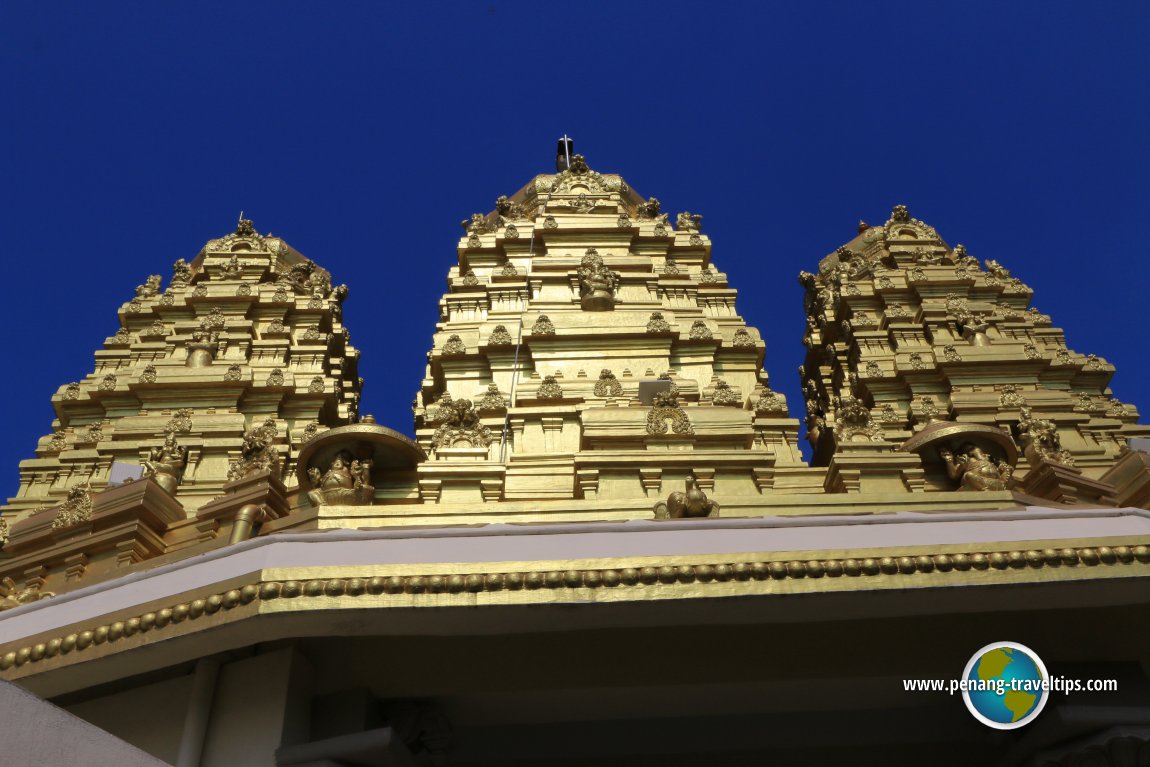 Golden gopurams of Sri Selva Vinayagar Temple
(11 September, 2015)

Comparing Penang Mainland to Penang Island
For much of Penang's history, the land called Province Wellesley or Seberang Prai was where vegetable farms were located. Rubber and palm oil estates are located here, and as Penang becomes industrialized, heavy industries are located in Prai.
Even today, one can see the difference between the types of industries located on Penang Island and those on Penang Mainland. Although three times the size of Penang Island, Penang Mainland has about the same number of people living there, so its population density is just one third that of the island. In recent years, the price of property on Penang Mainland has increased higher, making it one of the most expensive place to live in northern Malaysia, outside of Penang Island itself.
On this page I list the localities - encompassing townships, districts, areas, or places in general - located on Mainland Penang. It is pitiful to note that many Penangites who live on Penang Island often forgot that the state comprises two sections. The localities on the mainland is often ignored. In a case of not knowing hence not loving, most islanders are not familiar with the places in Seberang Perai.
References
Add your shop/business to this website
The Penang Travel Tips website is a huge website that documents everything in Penang. On top of the hundreds of streets and tourist attractions, I also add in hundreds of shops and businesses.
If you operate a shop business in Penang, or anywhere in Malaysia or Singapore, contact me to add your business/shop into my website. It only a one-time fee, and your shop/business will be listed by location and category, helping your would-be customers find you. To find out more,
CONTACT ME
Visiting Penang? Find the lowest hotel room rates here!
Use our search engine to compare room rates from different hotel booking websites, to find the one that's lowest.
Travelling somewhere?
If you're travelling somewhere, use our online engine to find the online booking site that offers you the best room rates.
Book your hotel room here
If you're coming to Penang, book your hotel room online with Agoda. Agoda offers the best prices on 2,000,000+ properties worldwide.
Start here.
Local Guided Tours of Penang
If you are coming to Penang and need someone to show you around, I can arrange for you a licensed tour guide to take you around. Guides charge a fixed fee of RM360 for taking a small group of up to 10 people on 4-hour walking tours. Walking tours exceeding 4 hours is charged an additional RM90 per hour. Tours are tailored to guest requirement. For more details,
contact tour coordinator
. Other types of tours also available.
For details, click here.
Looking for a book? Get it from Book Depository with free delivery worldwide!
I have just discovered
Book Depository
, a subsidiary of Amazon.com, and I love it. This is where you can buy books and have them sent to you. But unlike Amazon, when you purchase using Book Depository, you enjoy free delivery worldwide.
Give it a try today!
Here's a list of the latest pages I have added or updated on my website.
My YouTube Videos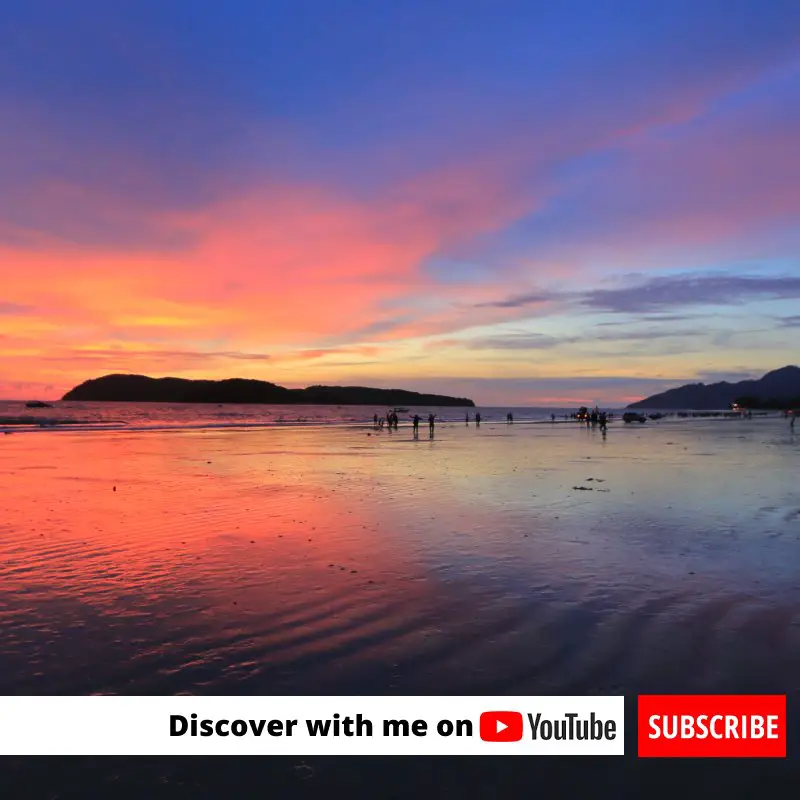 Check out
my YouTube Channel
and don't forget to subscribe!
Vital Links
Book Your Express Bus Ticket
|
Hire a car
|
Our Recipes
|
Facebook Posts
|
Just Curious
|
Not In The Dictionary
|
Our Flowering Garden
Vital Links
Book Your Express Bus Ticket
|
Engage a Tour Guide for Penang
|
What's Up at Penang Hotels
|
Hire a car
|
Facebook Posts
|
Our Recipes
|
Our Flowering Garden
|
Guide Book on Penang Durians
Discover the World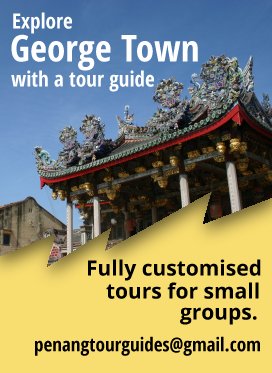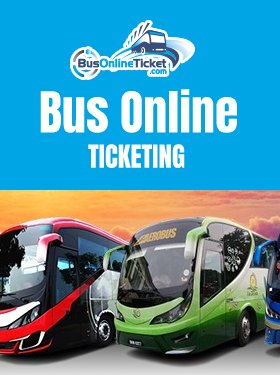 About Me