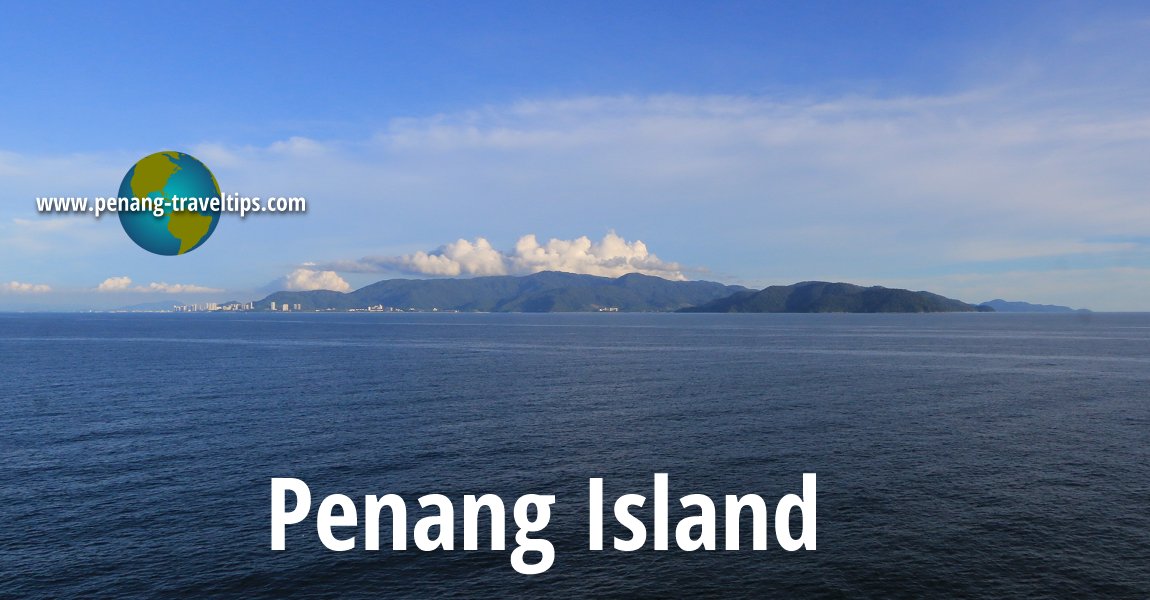 Penang Island, as seen from SuperStar Libra cruiseliner.
(30 September, 2017)
Penang Island
is the island portion of Penang State. Located on the west coast of Peninsular Malaysia, covers an area of 293 square kilometers (113 square miles). The highest elevation on Penang Island is at
Penang Hill
, which reaches 735 meters (2,411 feet).
Penang Island has been known and documented for centuries before
Captain Francis Light
landed there on
11
August, 1786, and renamed it the Prince of Wales Island, after King George IV of the United Kingdom of Great Britain and Ireland, who was then the Prince of Wales.
The population of Penang Island is estimated at 750,000, as of 2010, giving it a population density of 2,559.7 people per square kilometer, which is two and a half times the population density of Penang Mainland (1,049 people per square kilometer in 2010), already the second most densely populated local government area in the country. (It is not the most densely populated city in the country; Petaling Jaya has a population density of 6600 per square kilometer) The eastern seaboard of Penang Island is one of the most densely populated places in Malaysia.
George Town
, the capital of Penang State, is on Penang Island. It is on the northeastern tip of the island. Established with the founding of Prince of Wales Island in 1786, it is one of the oldest and biggest cities in the country. The inner city of George Town was inscribed by UNESCO as a World Heritage Site on 7 July, 2008.
The local authority of George Town was established as the Municipal Council of George Town in 1857. This was elevated to the George Town City Council by a royal decree from Queen Elizabeth II on 1 January, 1957, providing for local election of the mayor. Penang Island was a
free port
until 1969, when its free port status was revoked. In 1974, a revamp of the local authority saw the merger of the George Town City Council with the Penang Rural District Council, to create a local government management board which was later replaced with the Penang Island Municipal Council (MPPP) through the Local Government Act, 1976. On
10
March, 2015, the Cabinet of Malaysia approved the creation of the
Penang Island City Council (MBPP)
to replace the Penang Island Municipal Council, backdating to be effective on 1 January, 2015.
Penang Island is connected to the mainland by the
ferry
, the
Penang Bridge
and the
Sultan Abdul Halim Muadzam Shah Bridge
. The central portion of the island is still largely forested, while the northwestern tip of the island is the location of the Penang National Park, the smallest national park in the country.
Map of Penang Island
Places on Penang Island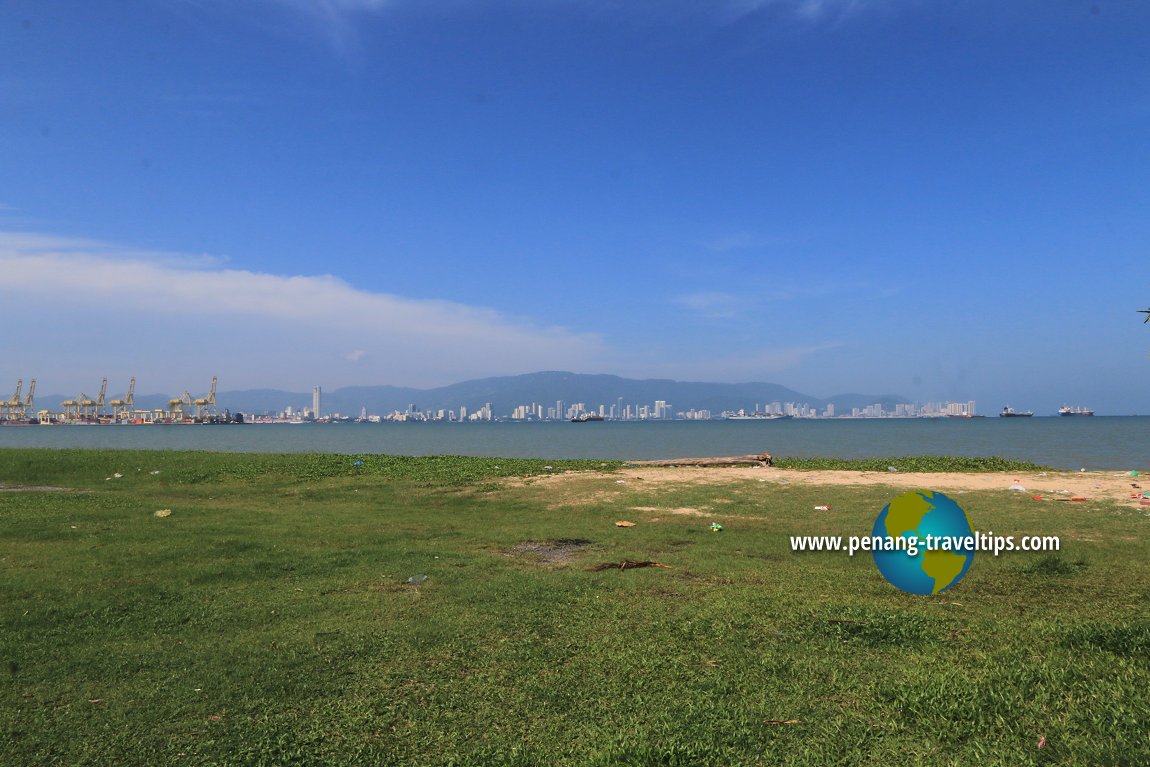 View of Penang Island from R&R Bagan Ajam.
(11 December, 2017)
Add your shop/business to this website
The Penang Travel Tips website is a huge website that documents everything in Penang. On top of the hundreds of streets and tourist attractions, I also add in hundreds of shops and businesses.
If you operate a shop business in Penang, or anywhere in Malaysia or Singapore, contact me to add your business/shop into my website. It only a one-time fee, and your shop/business will be listed by location and category, helping your would-be customers find you. To find out more,
CONTACT ME
Visiting Penang? Find the lowest hotel room rates here!
Use our search engine to compare room rates from different hotel booking websites, to find the one that's lowest.
Travelling somewhere?
If you're travelling somewhere, use our online engine to find the online booking site that offers you the best room rates.
Book your hotel room here
If you're coming to Penang, book your hotel room online with Agoda. Agoda offers the best prices on 2,000,000+ properties worldwide.
Start here.
Local Guided Tours of Penang
If you are coming to Penang and need someone to show you around, I can arrange for you a licensed tour guide to take you around. Guides charge a fixed fee of RM360 for taking a small group of up to 10 people on 4-hour walking tours. Walking tours exceeding 4 hours is charged an additional RM90 per hour. Tours are tailored to guest requirement. For more details,
contact tour coordinator
. Other types of tours also available.
For details, click here.
Looking for a book? Get it from Book Depository with free delivery worldwide!
I have just discovered
Book Depository
, a subsidiary of Amazon.com, and I love it. This is where you can buy books and have them sent to you. But unlike Amazon, when you purchase using Book Depository, you enjoy free delivery worldwide.
Give it a try today!
Here's a list of the latest pages I have added or updated on my website.
My YouTube Videos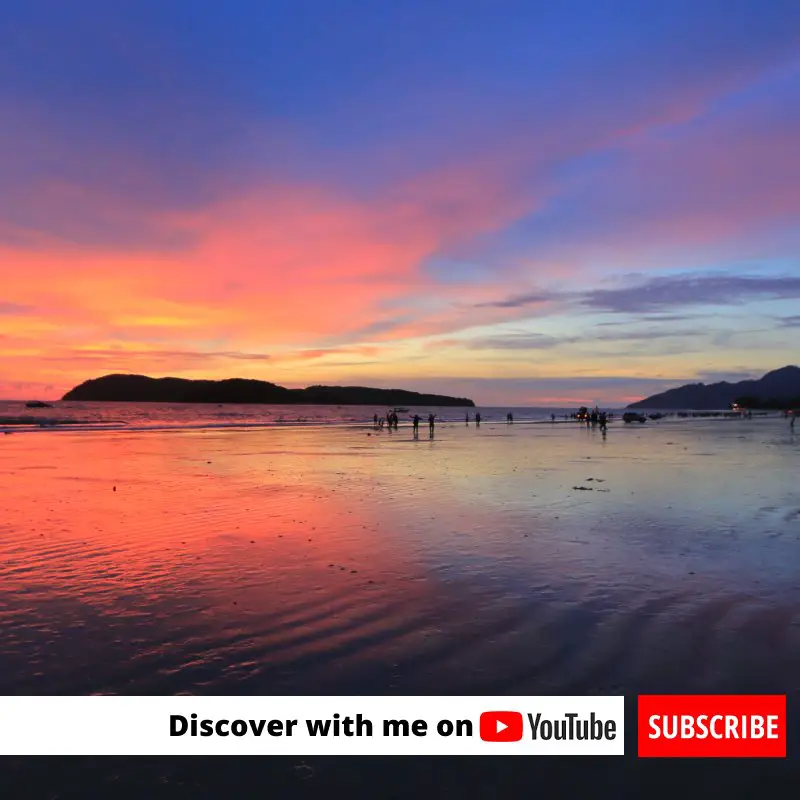 Check out
my YouTube Channel
and don't forget to subscribe!
Vital Links
Book Your Express Bus Ticket
|
Hire a car
|
Our Recipes
|
Facebook Posts
|
Just Curious
|
Not In The Dictionary
|
Our Flowering Garden
Vital Links
Book Your Express Bus Ticket
|
Engage a Tour Guide for Penang
|
What's Up at Penang Hotels
|
Hire a car
|
Facebook Posts
|
Our Recipes
|
Our Flowering Garden
|
Guide Book on Penang Durians
Discover the World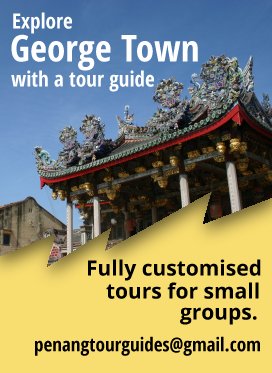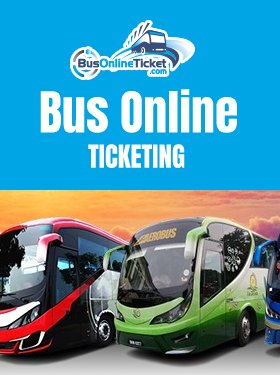 About Me