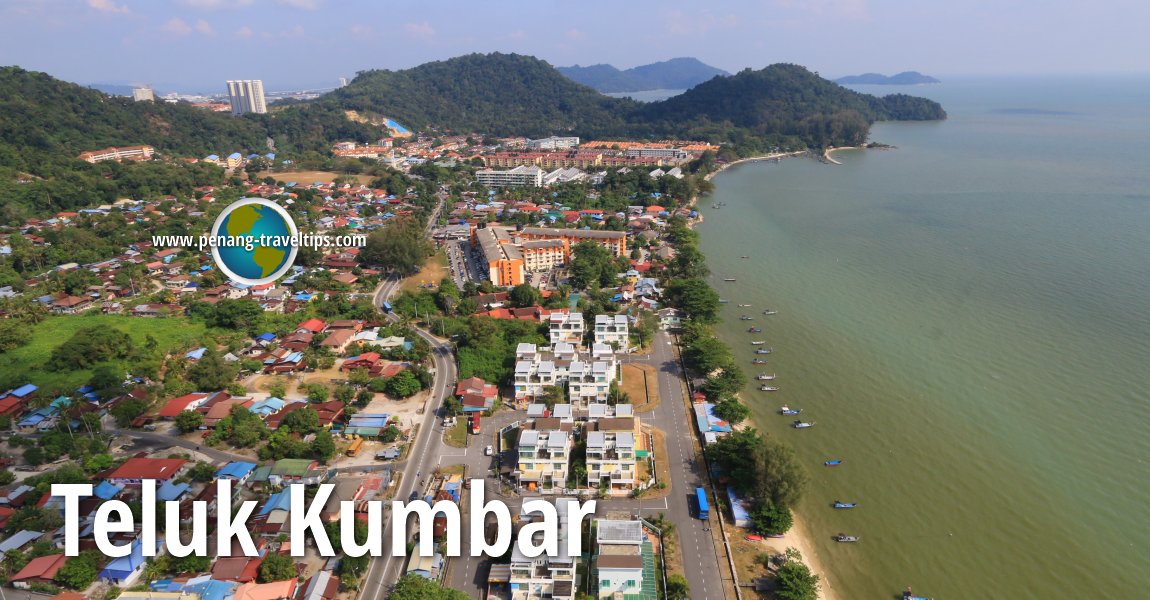 Aerial view of Teluk Kumbar
(13 January, 2016)

Teluk Kumbar
(GPS: 5.28807, 100.23206), (Traditional/Simplified Chinese: 公巴; Pinyin: Gōngba;
Penang Hokkien
: Kong3pa1) is a small fishing village on the southern part of Penang Island. There used to be a depot for the Penang Yellow Bus here, but it has since become disused. In the
pekan
or town centre, you can see mostly Chinese-style rural houses with zinc roofs huddled close to the main road.
Teluk Kumbar's call to fame among Penangites is seafood. At Teluk Kumbar are several seaside restaurants specializing in seafood, the most popular of which is a Chinese establishment called Good Friend Seafood, located behind the disused Yellow Bus Workshop near Pekan Teluk Kumbar, with a good view of the sun setting off Gertak Sanggul.
Map of sights in Teluk Kumbar
Hotels in Teluk Kumbar
Sights in Teluk Kumbar
Eateries and Restaurants in Teluk Kumbar
Residential Properties in Teluk Kumbar
Mosques in Teluk Kumbar
Schools in Teluk Kumbar
Businesses in Teluk Kumbar
Neighbourhoods of Teluk Kumbar
Related Pages on Teluk Kumbar
Traffic in Teluk Kumbar
There is only one main road in Teluk Kumbar. It is the same Route 6 that circles Penang Island. Traffic along this route is heavy, particularly during rush hours. Those planning to purchase properties in Teluk Kumbar should also take note of the traffic lights at the intersection of Jalan Bayan Lepas with Jalan Permatang Damar Laut which causes daily congestions during peak hours. Often, you may be stuck in queue for twenty minutes or more.
Getting to Teluk Kumbar
Take
Rapid Penang
308,
401
and
401E
to reach Teluk Kumbar.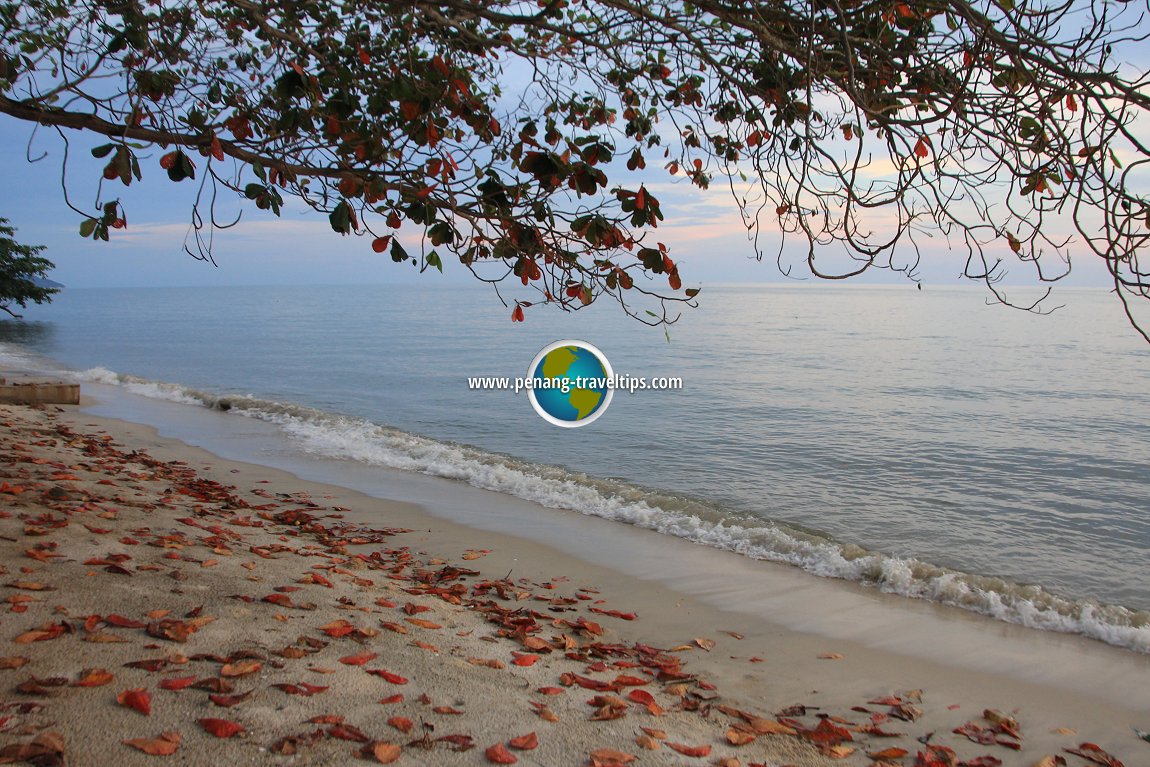 Teluk Kumbar Coast
(16 January, 2016)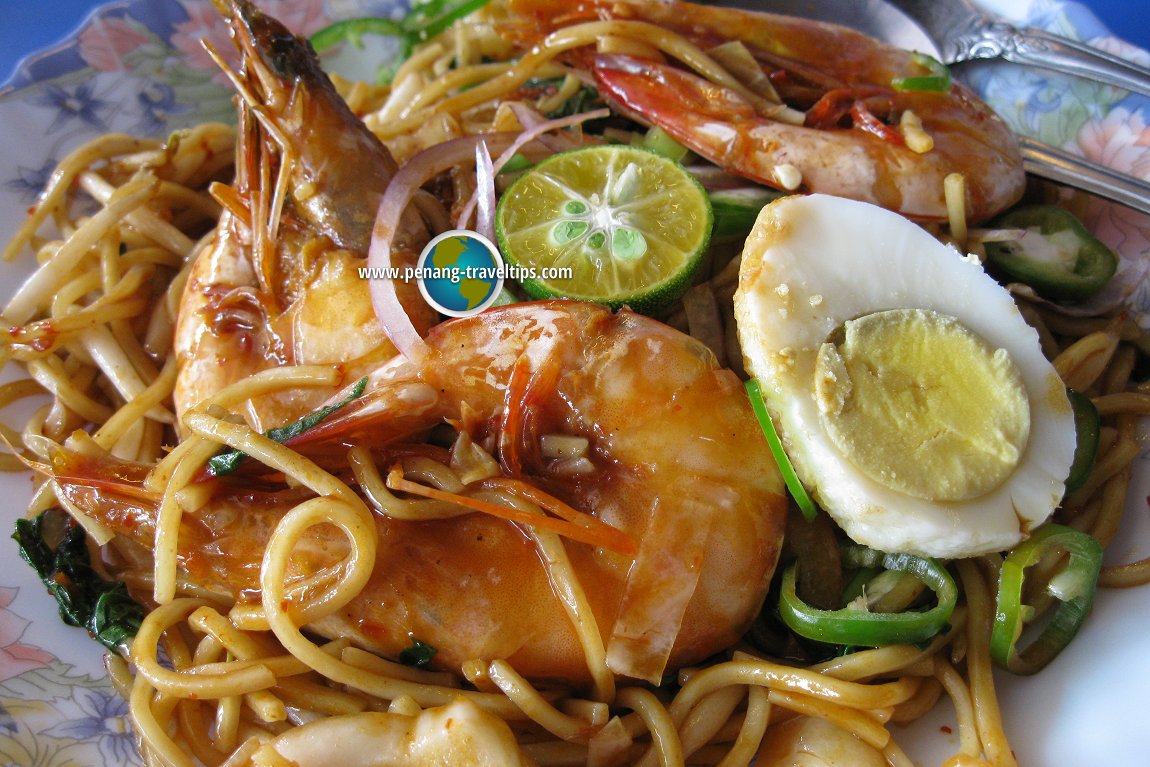 Ayu Mee Udang, Teluk Kumbar
(11 December 2010)

Updates on Teluk Kumbar
December, 2015
A new dispersal system has improved on the traffic at the
Teluk Kumbar-Bayan Lepas Junction
.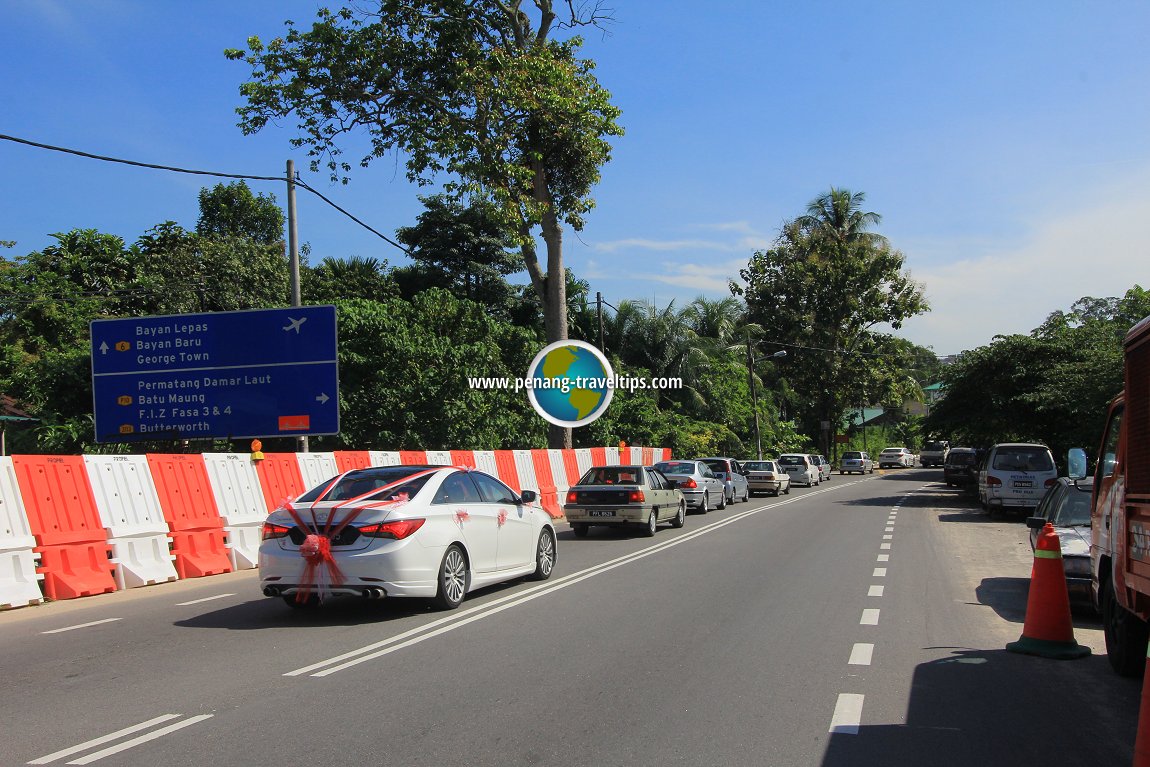 Teluk Kumbar road widening
(29 November, 2014)

6 January, 2015
The Star
reports that a RM207 million project, part of a four-part traffic dispersal system, is expected to improve traffic flow between Bayan Lepas and Teluk Kumbar. The project comprises a 4-lane 750-meter elevated highway connecting Jalan Teluk Kumbar to the airport, with an elevated U-turn, and the widening of Jalan Teluk Kumbar from one lane each way to two lanes.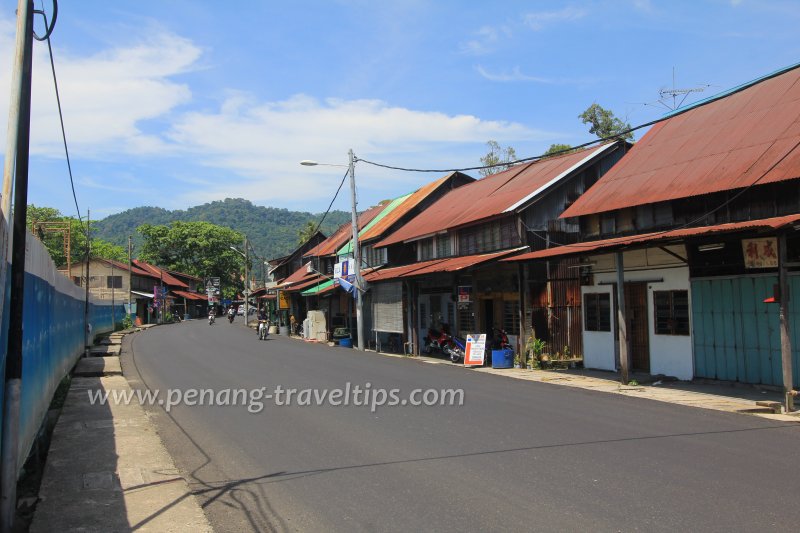 Jalan Teluk Kumbar
(2 February, 2013)

Another popular fare from Teluk Kumbar is mee udang, a spicy noodle dish cooked with big-sized prawns sold mostly at the Malay stalls, and available during lunch time. Many office workers from the
Bayan Lepas Industrial Zone
visit it during lunch.
Once a sleepy haven, Teluk Kumbar has in recent years seen much housing development all along Jalan Teluk Kumbar. This includes high-rise apartment blocks as well as upscale residential estates. Due to its increased population over the past decade, Teluk Kumbar now experiences traffic jams, particular at the approach to the Bayan Lepas intersection. At time of this update (April, 2014), plans are afoot to construct an elevated highway to bypass Bayan Lepas town centre and alleviate the congestion. Once that is completed, it is hoped that the daily traffic jams will be a thing of the past.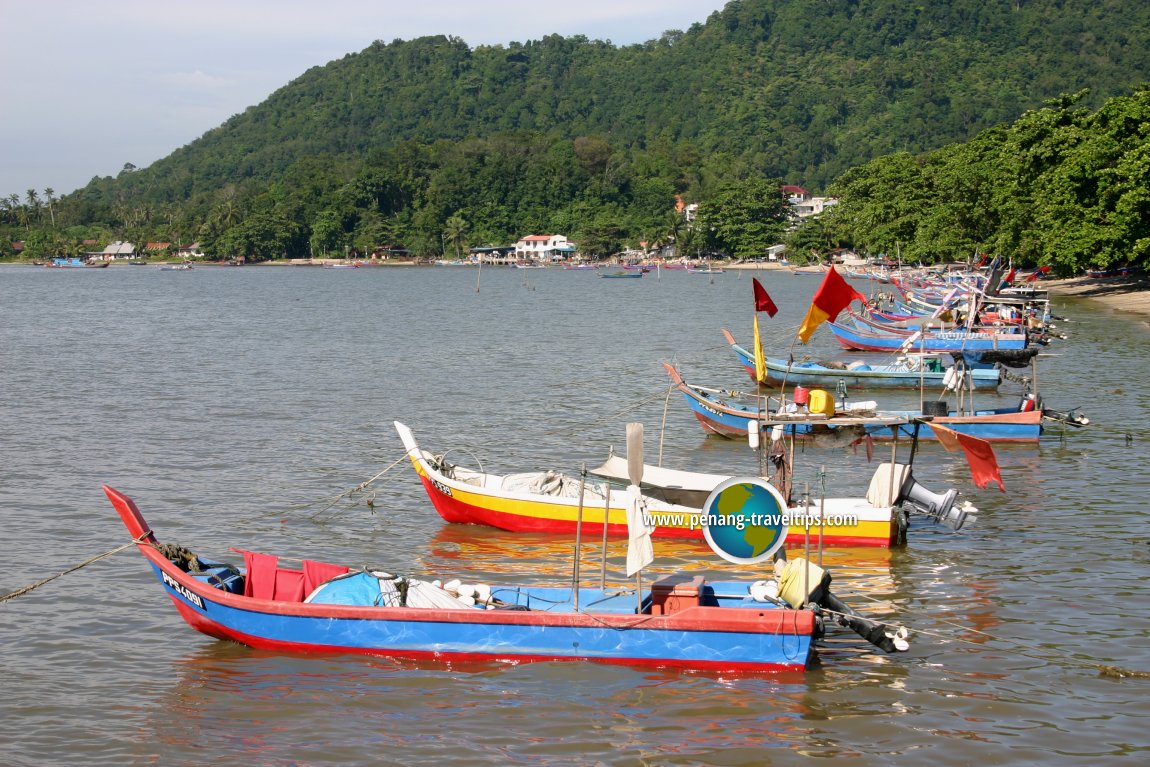 Fishing boats, Teluk Kumbar
(1 November, 2003)

Jalan Teluk Kumbar is the only main road in the area. Branching off from Jalan Teluk Kumbar are smaller village roads which usually ends by the seaside. The include Jalan Sungai Batu and Jalan Gertak Sanggul, both serving their namesake villages.
Despite the recent development that Teluk Kumbar experiences, the town of Teluk Kumbar still provides a languid feel that is different form what you would experience on the east coast of Penang Island. The best time to visit Teluk Kumbar is on the morning of a weekend, when you can drive at a leisurely pace through this area and not having to get stuck in the traffic jams, which worsen as late afternoon approaches.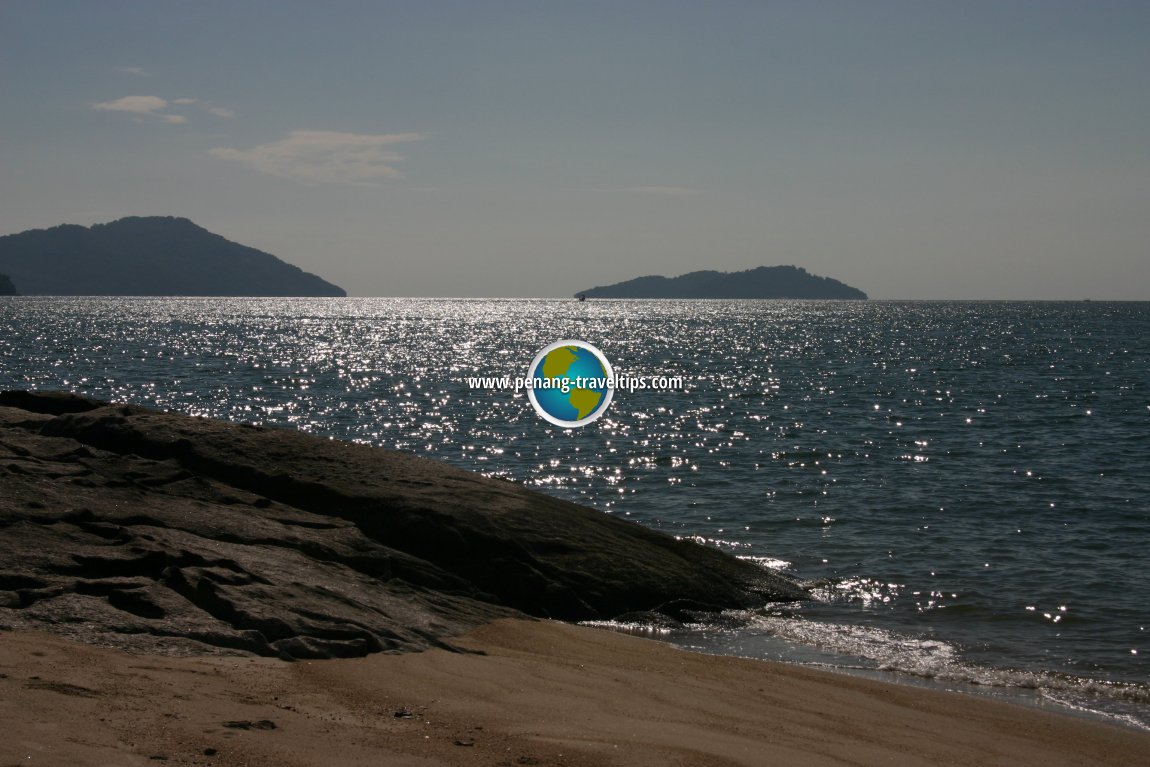 View from Teluk Kumbar towards Pulau Rimau
(1 November, 2003)

Location of Teluk Kumbar on the map
Add your shop/business to this website
The Penang Travel Tips website is a huge website that documents everything in Penang. On top of the hundreds of streets and tourist attractions, I also add in hundreds of shops and businesses.
If you operate a shop business in Penang, or anywhere in Malaysia or Singapore, contact me to add your business/shop into my website. It only a one-time fee, and your shop/business will be listed by location and category, helping your would-be customers find you. To find out more,
CONTACT ME
Visiting Penang? Find the lowest hotel room rates here!
Use our search engine to compare room rates from different hotel booking websites, to find the one that's lowest.
Travelling somewhere?
If you're travelling somewhere, use our online engine to find the online booking site that offers you the best room rates.
Book your hotel room here
If you're coming to Penang, book your hotel room online with Agoda. Agoda offers the best prices on 2,000,000+ properties worldwide.
Start here.
Local Guided Tours of Penang
If you are coming to Penang and need someone to show you around, I can arrange for you a licensed tour guide to take you around. Guides charge a fixed fee of RM360 for taking a small group of up to 10 people on 4-hour walking tours. Walking tours exceeding 4 hours is charged an additional RM90 per hour. Tours are tailored to guest requirement. For more details,
contact tour coordinator
. Other types of tours also available.
For details, click here.
Looking for a book? Get it from Book Depository with free delivery worldwide!
I have just discovered
Book Depository
, a subsidiary of Amazon.com, and I love it. This is where you can buy books and have them sent to you. But unlike Amazon, when you purchase using Book Depository, you enjoy free delivery worldwide.
Give it a try today!
Here's a list of the latest pages I have added or updated on my website.
My YouTube Videos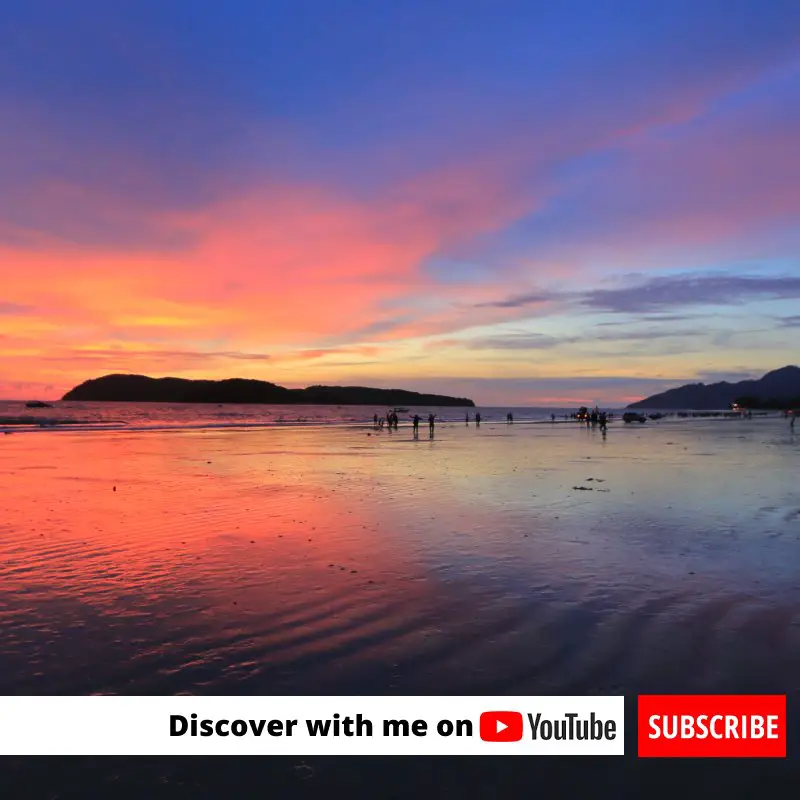 Check out
my YouTube Channel
and don't forget to subscribe!
Vital Links
Book Your Express Bus Ticket
|
Hire a car
|
Our Recipes
|
Facebook Posts
|
Just Curious
|
Not In The Dictionary
|
Our Flowering Garden
Vital Links
Book Your Express Bus Ticket
|
Engage a Tour Guide for Penang
|
What's Up at Penang Hotels
|
Hire a car
|
Facebook Posts
|
Our Recipes
|
Our Flowering Garden
|
Guide Book on Penang Durians
Discover the World
About Me