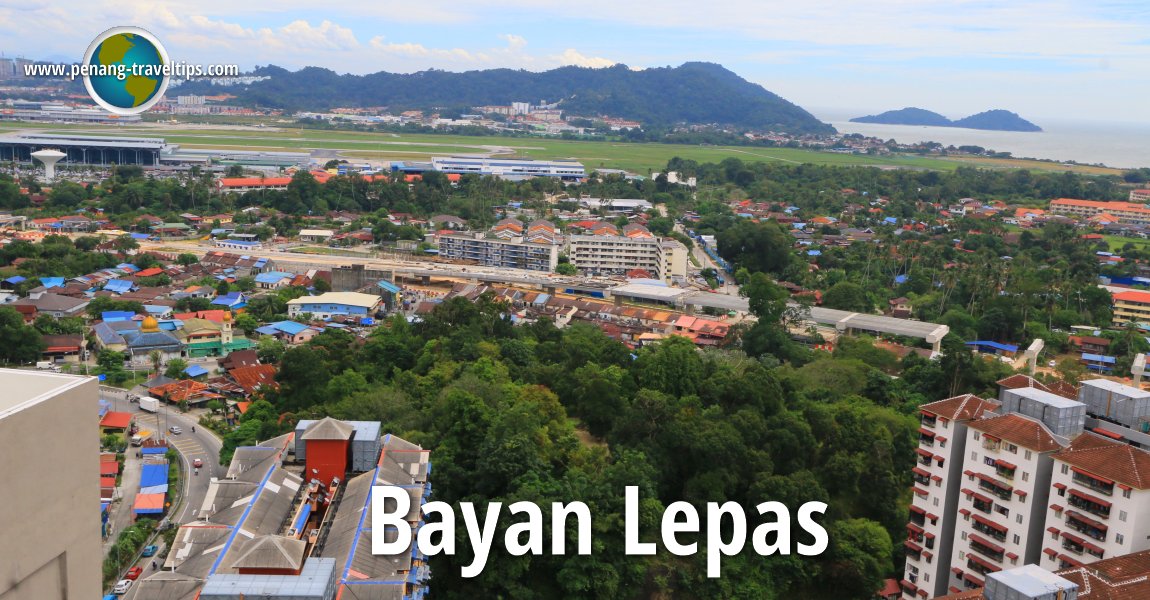 Aerial view of Bayan Lepas
(6 January, 2017)

Bayan Lepas
(English: 5.29487, 100.25954; Traditional/Simplified Chinese: 峇六拜, Pinyin: Bā Liùbài;
Penang Hokkien
: Ba3 Lark3pai4

, often contracted to Ba3 Pai4

) is a district in the southeastern part of Penang Island. The district is named after the Bayan Lepas town located to the south, and includes other towns such as
Batu Maung
,
Kampung Seronok
,
Kampung Binjai
,
Permatang Damar Laut
, among others. The main road through Bayan Lepas is
Jalan Bayan Lepas
, formerly simply known as Main Road. It is part of Federal Route 6. In the mid 1970's the new township of
Bayan Baru
was created, and has since become a major suburb of a greater Penang metropolitan area.
The name Bayan Lepas means "the parakeet has flown away". According to the story, a wealthy Sumatran family had arrived by boat at the coast of Bayan Lepas some time in the late 19th century. During the commotion of coming to shore, their pet parakeet escaped. The incident became the basis for the name of the place, Bayan Lepas.
Map of Bayan Lepas Town
Sights in Bayan Lepas
Hotel accommodation in Bayan Lepas
Bayan Lepas is a large area comprising various townships and neighbourhoods including
Bayan Baru
,
Bukit Jambul
,
Sungai Nibong Kecil
,
Kampung Jawa
,
Queensbay
,
Jalan Tengah
,
Bukit Gedung
,
Sungai Tiram
,
Batu Maung
,
Teluk Tempoyak
and
Permatang Damar Laut
, not to mention Bayan Lepas Town. There are many hotels in Bayan Lepas. The biggest among them is the 5-star Hotel Equatorial, built on a hill in Bukit Jambul. Other major hotels include Eastin Hotel, Olive Tree Hotel and Vistana.
Planning to purchase property in Bayan Lepas?
Bayan Lepas is a fast developing township. Due to the presence of the Bayan Lepas Free Industrial Zone, there is a high demand for property here. Places in Bayan Lepas that are experiencing large scale property development include Jalan Tun Dr Awang and Bayan Baru. Listed below are the apartments and condominium in the proximity of Bayan Lepas Town.
If you are keen to buy property in Bayan Lepas,
email me
(Timothy Tye) or WhatsApp me
+6012 429 9844
. As a real estate agent, I will be able to help you find properties that are for sale.
Email Me
WhatsApp Me
Apartments and Condominiums in Bayan Lepas Town
Landed properties in Bayan Lepas
Commercial Properties in Bayan Lepas
Coffee Shops and Restaurants
Petrol Stations in Bayan Lepas
Clinics in Bayan Lepas
Businesses in Bayan Lepas Town
Streets in Bayan Lepas
What to eat in the Bayan Lepas area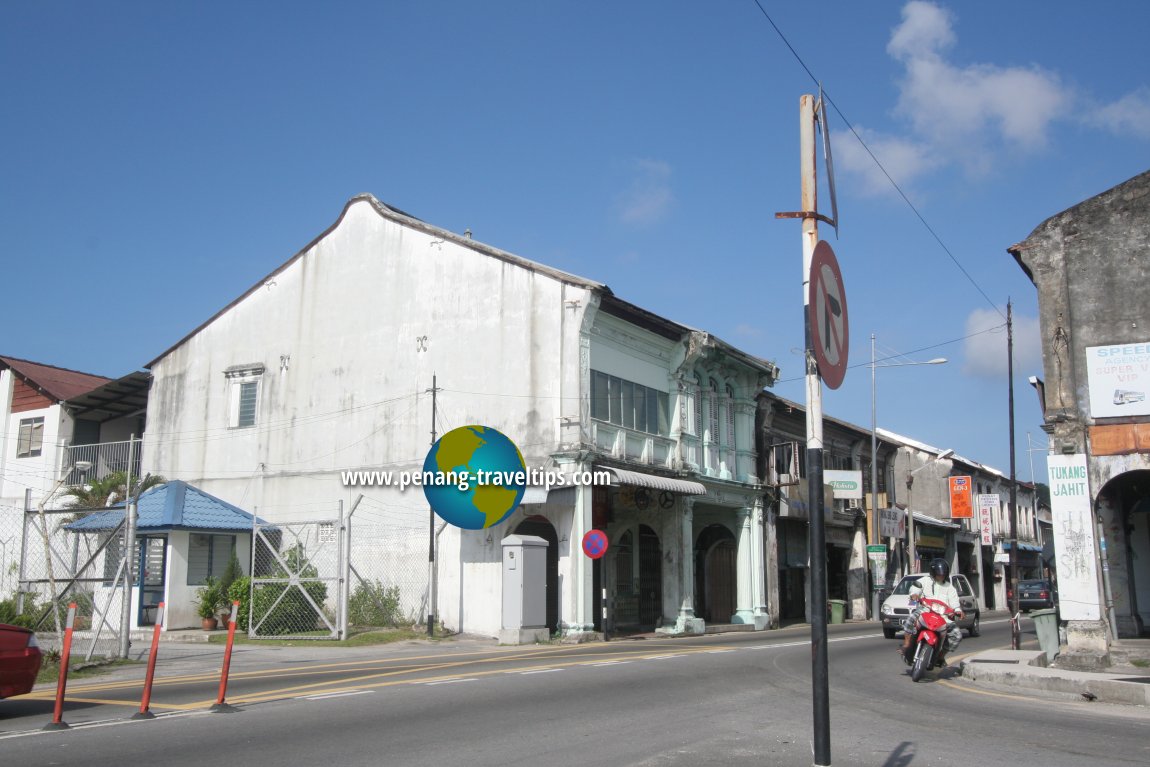 The pekan, or village centre, of Bayan Lepas. The houses along this row were demolished in 2015 for the road upgrading project.
(12 July 2008)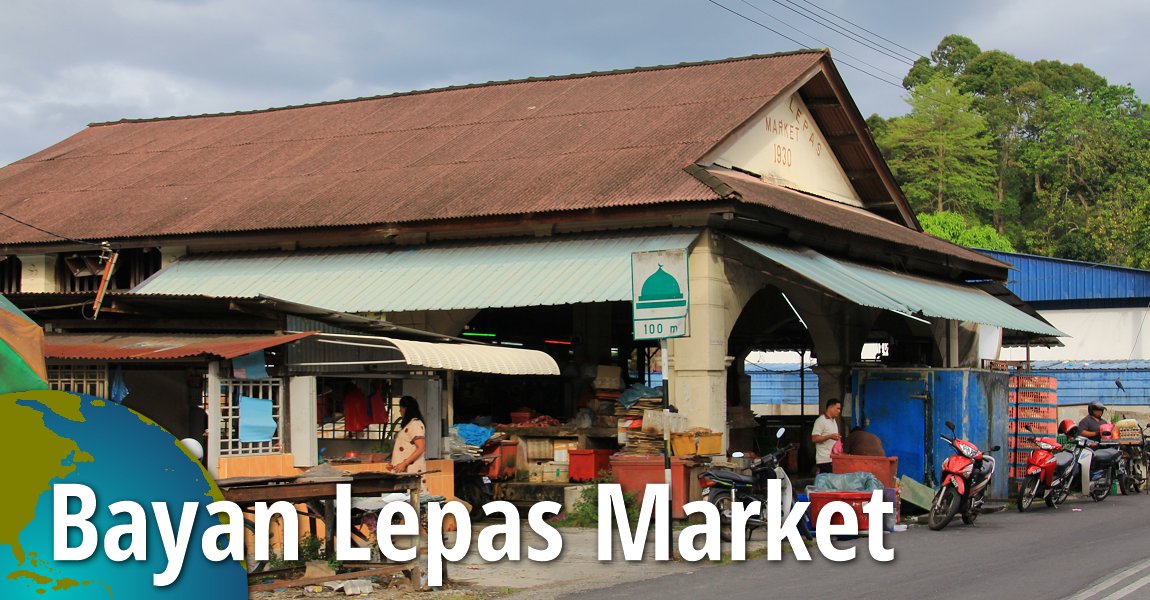 Bayan Lepas Market
(12 July, 2008)

The name Bayan Lepas is appropriate for a site that has been an airstrip for Penang since the earlier part of the 20th century. The Bayan Lepas airstrip has been expanded several times, and is known today the Penang International Airport, the second busiest airport in Malaysia. Perhaps the most famous tourist attraction in Bayan Lepas is the world famous
Snake Temple
, located in the area called Sungai Keluang.
Pekan Bayan Lepas
The
pekan
or town centre of Bayan Lepas is located at the junction of Jalan Bayan Lepas and Jalan Dato Ismail Hashim (formerly Jalan Sungai Ara). This is the location of the
Bayan Lepas Market
, a convenient meeting point for villages in the surrounding area. Until recently (early 2015), the old town of Bayan Lepas has remained very much unchanged. It is still lined on both sides by early 20th century shophouses, resulting in a bottleneck for traffic passing through to the southern part of Penang Island. The town is the site of a major police station as well as a market, which was built in 1930.
Bayan Lepas pre-war townhouse, one of those demolished for the road expansion. (4 February, 2013)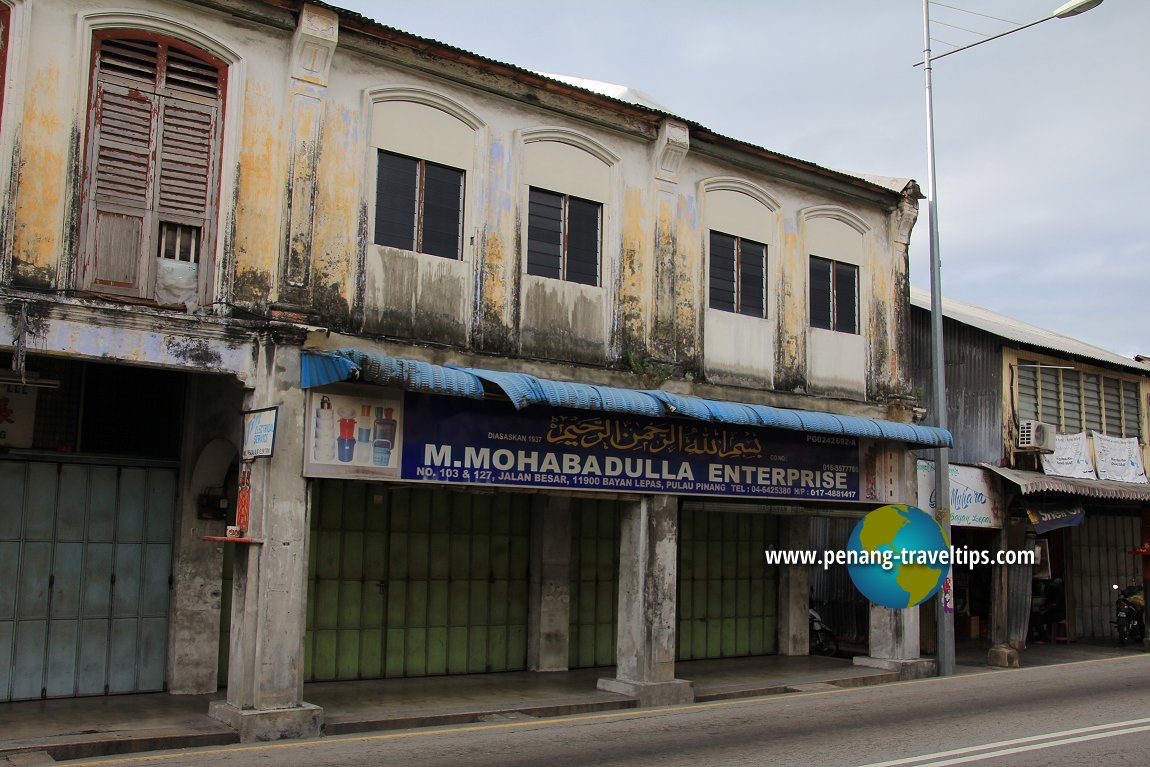 Pre-war shophouses demolished for the road expansion (4 February, 2013)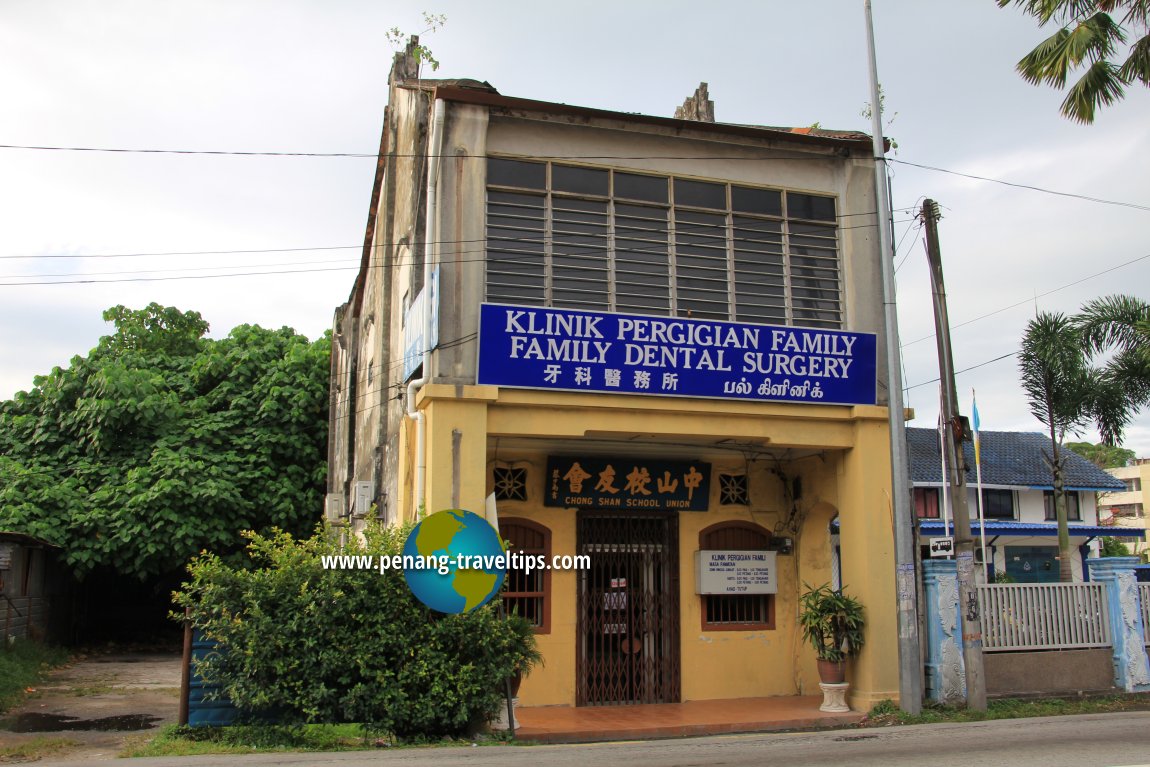 Chong Shan School Union Building, now demolished (4 February, 2013)

Updates on Bayan Lepas
7 November, 2015:
The Star
reports that the state government has approved land reclamation in the Bayan Bay and Bayan Mutiara neighbourhoods of Bayan Lepas. The reclaimation is to be carried out by Ivory Tropicana (14 hectares/35 acres) and Gim Ventures (10 hectares/24.79 acres). The reclamation will enable the construction of 2,100 houses, a velodrome, a football field, basketball court, volleyball courts, an international standard swimming pool and diving pool.
During the second quarter of 2015, some forty shophouses on the south side of Jalan Bayan Lepas were demolished to make way for the road expansion project. They include a number of pre-war houses. This is part of a RM207 million federal project that will also affect the Bayan Lepas Police Station and its quarters, the Department of Civil Aviation and the Bayan Lepas Community Hall.
The road expansion will include two overhead bridges - a four-lane 750-meter elevated structure from Jalan Teluk Kumbar to the Penang International Airport, and an elevated U-turn.
1
This is part of a parcel of Federal roadworks to alleviate traffic congestion following the completion of the
Second Penang Bridge
.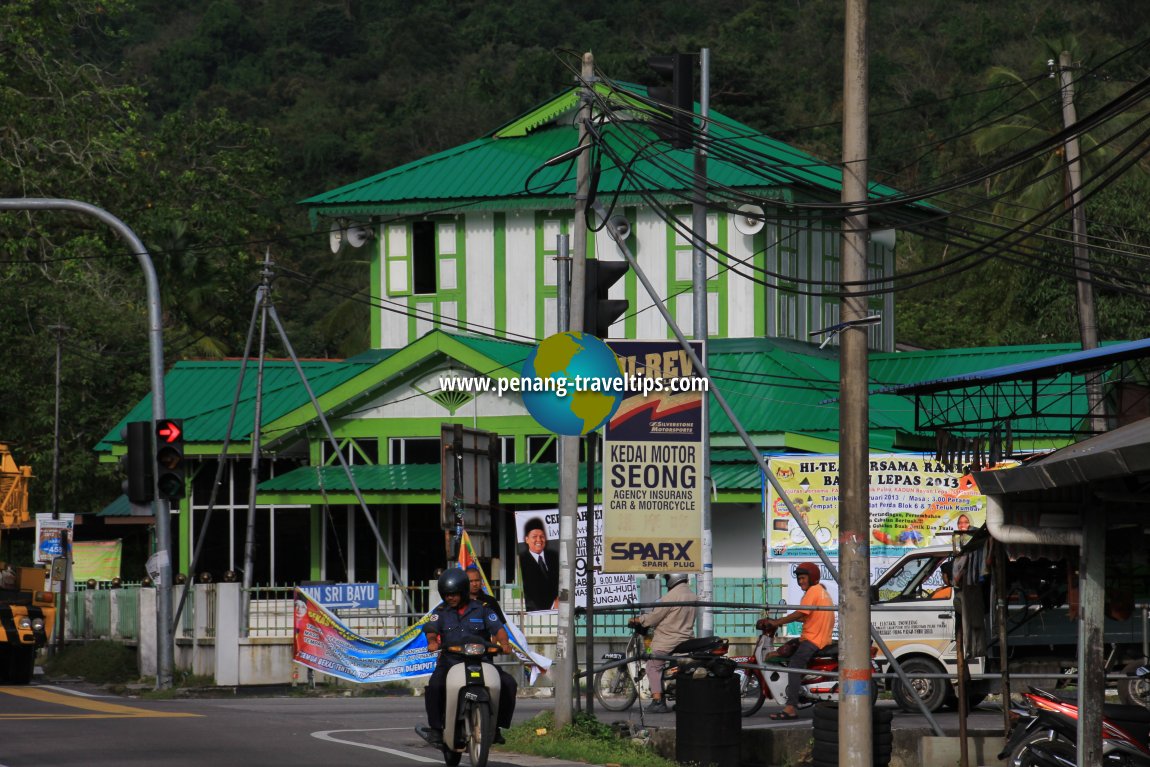 Musallah Kampung Bukit with its religious school, Madrasah Khairiah Islamiah in Bayan Lepas (2 February, 2013)

Getting there
Several
Rapid Penang
buses pass through the Bayan Lepas area as well as its towns and villages. Among the buses include 302, 304, 305, 307, 308,
401
and
502
.
Amenities
There are several markets to choose from within Bayan Lepas, the biggest being the
Bayan Baru Market
. There are also smaller community markets in Bayan Lepas town and Batu Maung.
Sunshine Square
and Jusco are two of the department stores in this area.
Bukit Jambul Complex
and
Queensbay Mall
are the shopping malls here, while
Giant Hypermarket in Bayan Baru
township is the hypermarket in the Bayan Lepas area. The
Bayan Lepas Post Office
and
Queensbay Mall Post Office
are in the township.
Bayan Lepas is on the map of Penang
References
Add your shop/business to this website
The Penang Travel Tips website is a huge website that documents everything in Penang. On top of the hundreds of streets and tourist attractions, I also add in hundreds of shops and businesses.
If you operate a shop business in Penang, or anywhere in Malaysia or Singapore, contact me to add your business/shop into my website. It only a one-time fee, and your shop/business will be listed by location and category, helping your would-be customers find you. To find out more,
CONTACT ME
Visiting Penang? Find the lowest hotel room rates here!
Use our search engine to compare room rates from different hotel booking websites, to find the one that's lowest.
Travelling somewhere?
If you're travelling somewhere, use our online engine to find the online booking site that offers you the best room rates.
Book your hotel room here
If you're coming to Penang, book your hotel room online with Agoda. Agoda offers the best prices on 2,000,000+ properties worldwide.
Start here.
Local Guided Tours of Penang
If you are coming to Penang and need someone to show you around, I can arrange for you a licensed tour guide to take you around. Guides charge a fixed fee of RM360 for taking a small group of up to 10 people on 4-hour walking tours. Walking tours exceeding 4 hours is charged an additional RM90 per hour. Tours are tailored to guest requirement. For more details,
contact tour coordinator
. Other types of tours also available.
For details, click here.
Looking for a book? Get it from Book Depository with free delivery worldwide!
I have just discovered
Book Depository
, a subsidiary of Amazon.com, and I love it. This is where you can buy books and have them sent to you. But unlike Amazon, when you purchase using Book Depository, you enjoy free delivery worldwide.
Give it a try today!
Here's a list of the latest pages I have added or updated on my website.
My YouTube Videos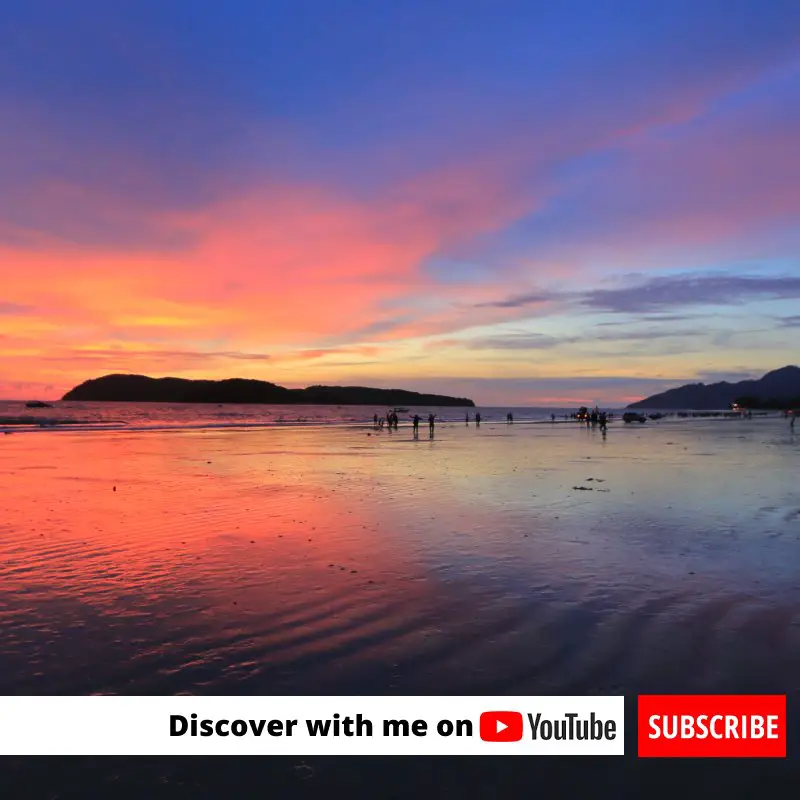 Check out
my YouTube Channel
and don't forget to subscribe!
Vital Links
Book Your Express Bus Ticket
|
Hire a car
|
Our Recipes
|
Facebook Posts
|
Just Curious
|
Not In The Dictionary
|
Our Flowering Garden
Vital Links
Book Your Express Bus Ticket
|
Engage a Tour Guide for Penang
|
What's Up at Penang Hotels
|
Hire a car
|
Facebook Posts
|
Our Recipes
|
Our Flowering Garden
|
Guide Book on Penang Durians
Discover the World
About Me