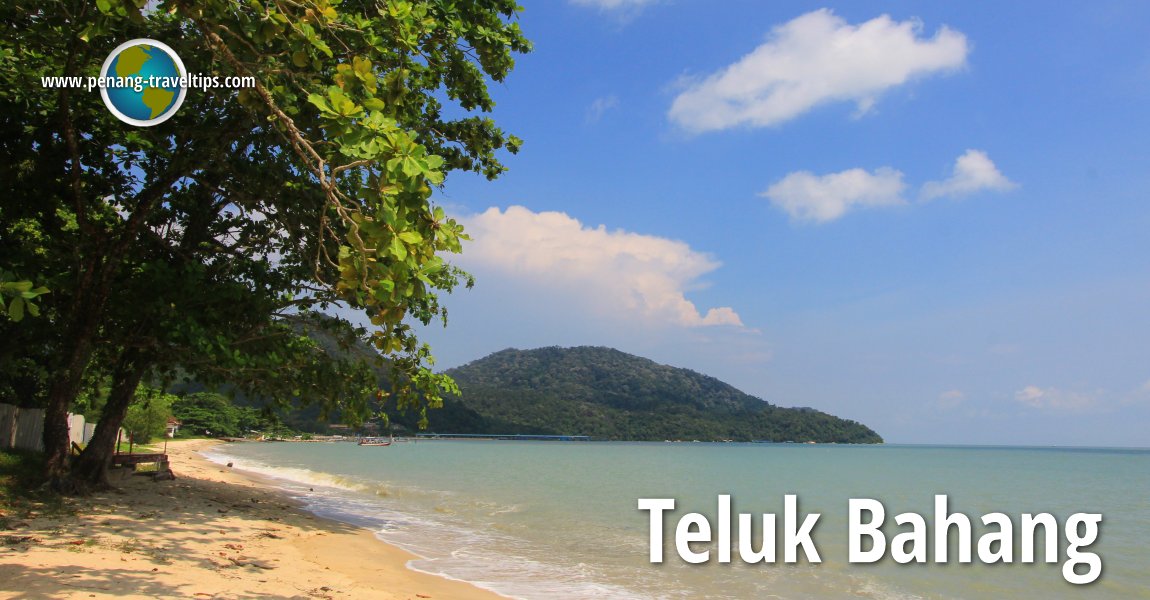 Teluk Bahang, Penang
(19 May, 2012)

B. Melayu
Teluk Bahang
(GPS: 5.45785, 100.21473), (Traditional/Simplified Chinese: 直落巴巷; Pinyin: Zhíluò Baxiàng) is a a fishing village at the tail-end of the coastal road on the northern side of
Penang Island
. The name Teluk Bahang means the "Bay of Heat Wave", probably pointing to the high temperature of the sea breeze coming in to shore. Teluk Bahang is the gateway to the
Penang National Park
. Until the Penang Mutiara Beach Resort opened, the only purpose of going to Teluk Bahang was to enjoy the seafood at the End of the World Restaurant. The restaurant was utterly destroyed in the tsunami of 26 December, but has since relocated to a new spot. Other than that, scouts would remember the Jamboree Camp at Teluk Bahang.
Teluk Bahang is the home of the
Penang Butterfly Farm
and the
Teluk Bahang Recreational Forest
. It has a couple of batik factories targetting the tourist market. Further inland is the
Tropical Fruit Farm
. Completed in 1999, the
Teluk Bahang Dam
offers splendid views all the way to the sea. With a storage capacity of 19.24 billion litres, it is the biggest dam on Penang Island, and doubles as a regular venue for water sports. It also holds the distinction of being the only dam in Malaysia built within a few kilometres from the sea.
Located in the hills above Teluk Bahang is the Penang National Park, which covers the whole promontory on the north west part of the island. Within the Penang National Park are many jungle treks in the hills to the northwest of Teluk Bahang. One leads to
Muka Head
, with a left fork to
Pantai Kerachut
. The sea off Teluk Bahang is not suitable for swimming, due to presence of jellyfish on account of the sewage discharged by the establishments and habitations along the coast.
Map of Teluk Bahang
Sights in and around Teluk Bahang
Eateries and food stalls in Teluk Bahang
Public Amenities in Teluk Bahang
Apartments & Condominiums in Teluk Bahang
Going to Teluk Bahang
Take
Rapid Penang
bus
101
or
102
to reach Teluk Bahang.
The now closed Mutiara Beach Resort
(19 May, 2012)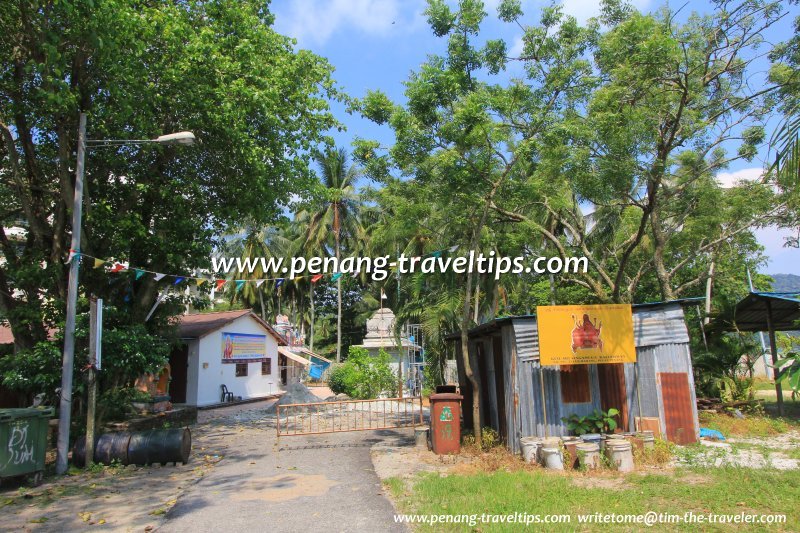 Hindu temple on the beach of Teluk Bahang
(19 May, 2012)

The Tsunami Aftermath
Teluk Bahang was one of the places affected by the tsunami of 26 December 2004. The wave arrived around 12:50pm that afternoon, causing extensive damage and some loss of lives, albeit not as severe as other countries around the Indian Ocean. When the area was surveyed on 15 January 2005, we found the village has bounced back to the best of its ability. Broken piers were mended, or at least material is already on hand for reconstruction.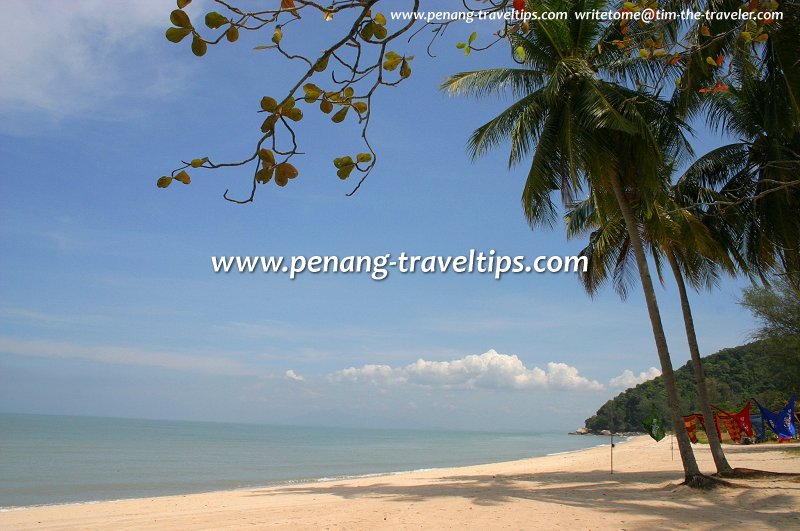 Teluk Bahang, about three weeks after the 26 December Tsunami
(15 January, 2005)

Add your shop/business to this website
The Penang Travel Tips website is a huge website that documents everything in Penang. On top of the hundreds of streets and tourist attractions, I also add in hundreds of shops and businesses.
If you operate a shop business in Penang, or anywhere in Malaysia or Singapore, contact me to add your business/shop into my website. It only a one-time fee, and your shop/business will be listed by location and category, helping your would-be customers find you. To find out more,
CONTACT ME
Discover the World
About Me