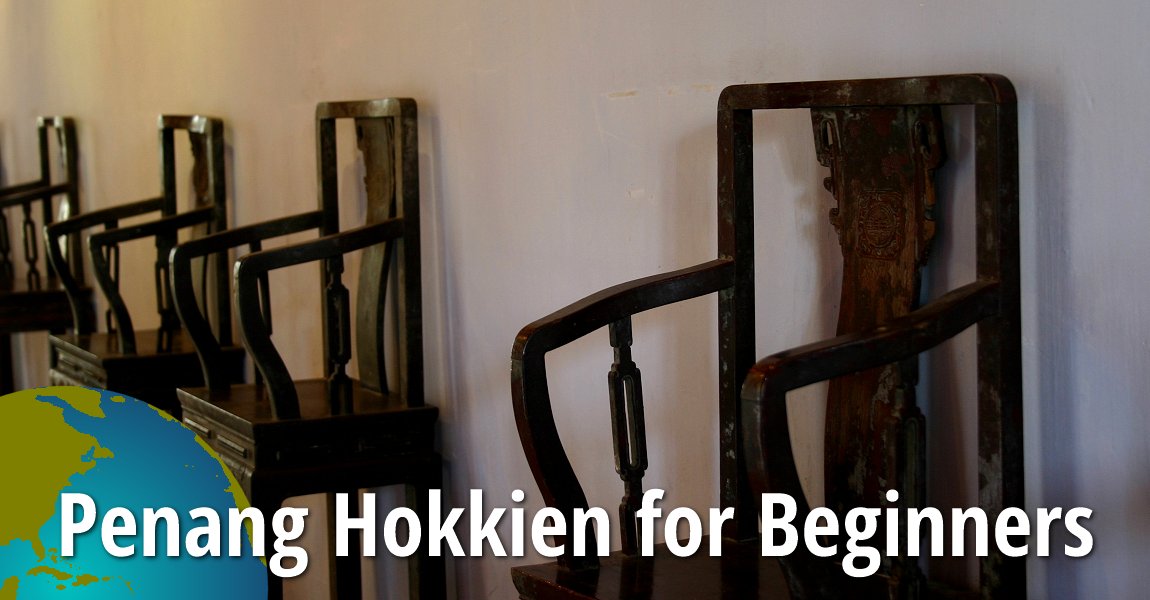 Penang Hokkien for Beginners
(5 February, 2017)

Penang Hokkien for Beginners
is a series of lessons created to help beginners learn the language. In these lesson, I assume that you have no knowledge at all of Penang Hokkien, and want to learn at your own pace, time and convenience. The difference between online lessons and book, is that books are silent, whereas with this webpage, you can click to hear specific words, which you can pronounce to yourself, or better still, say it to a Penang Hokkien-speaking person, to ensure that you say it correctly.
Although I am unable to meet you in person to teach you Penang Hokkien, I hope that my free-of-charge Penang Hokkien lessons are the nearest thing to teaching you the language in person.
The lessons introduce Penang Hokkien step by step. You will start by learning pronuncation, and how words are spelling and pronounced using Taiji Romanisation. New words are taught to you, that are of practical value, so that you can use them with your friends, or in the market, or when speaking to the Uber/Grab/taxi driver.
I want use to be able to pronounce Penang Hokkien smoothly and fluently, so that, even if you are not Chinese, you will impress people by your accurate pronuncation. For that to be achieved, please take your time to master the beginning lessons.
Foundation Lessons
The foundation lessons provides you the introduction to Penang Hokkien as well as the basics for reading and pronouncing words written using Taiji Romanisation.
Conversational Lessons
The conversational lessons introduces various aspects of Penang Hokkien, enabling you to learn the language step by step.
Articles in Penang Hokkien
More Material on Penang Hokkien Spelling & Pronunciation
Penang Hokkien Basic Lessons for Beginners
Penang Hokkien Reading Material for Beginners