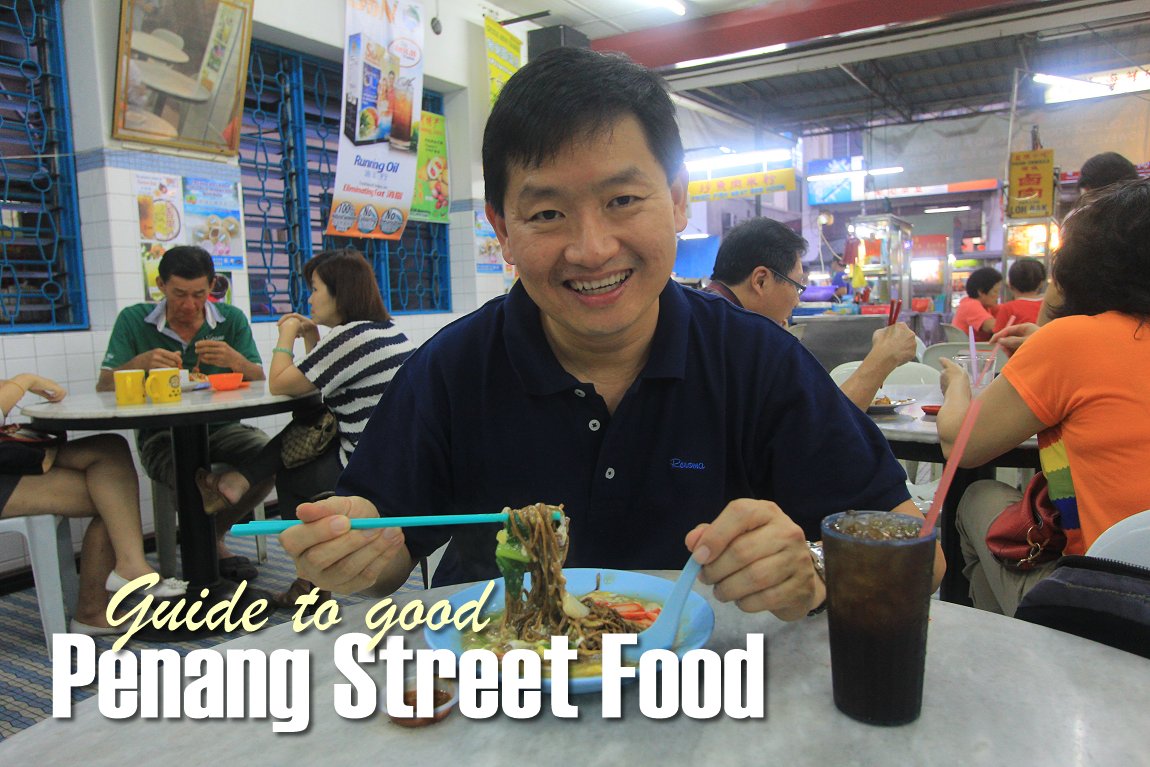 Guide to Good Penang Street Food
(4 January, 2014)

Penang street food is famous, not only in Malaysia, but all over the world. Over the decades, Penang has carved a name for itself as the food mecca of the country. Well known publications including Lonely Planet
1
(2014),
CNN
2
(2013),
New York Times
3
(2015) and
Time Magazine
have raved about Penang street food. Time Magazine, in an article published in 2004 states that "nowhere else can such great tasting food be so cheap".
Walk into any hypermarket in Malaysia, and you will find aisle upon aisle of instant food with the word "Penang" stamped on it. While every city in Malaysia has good food, somehow the businesses have agreed that, if you want your food product to leave the shelf, it has to have "Penang" stamped on it.
Lured by such accolades, throngs of foodies are making food pilgrimage to Penang, seeking to taste our culinary magic. They often converge on food destinations such as the
Gurney Drive Hawker Centre
and
New Lane Hawker Centre
, two of the most famous places for street food in Penang.
Unfortunately, many come away disappointed. So many years have passed since
Time Magazine
issued that statement in 2004. People come to Penang expecting cheap street food. But they often discover that Penang street food is not as cheap as they expect it to be. And quite often too, they say the food is over rated.
That stings. However the most disappointing is when I hear people say they will never go to Penang for food again. The make-fast-buck hawkers are killing our food reputation; they do not care for the image that Penang has taken decades to carve. And if this is allowed to prolong, eventually we shall be known as a food destination has been.
At Penang Travel Tips, I sincerely want to provide you the most truthful information to enjoy Penang. Being a true blue Penangite, I enjoy the best of two worlds. I have the knowledge of the best street food in Penang, and I also enjoy the best of homecooked food, courtesy of my wonderful wife. While the latter is out of your reach, I can at least guide you towards the truly good Penang street fare, with no dose of hype, and keep you away from the over-commercialization that has enveloped many of our food destinations.
Before going any further, let me make a surprising declaration: I am not going to divulge my own Penang street food favorites in this article. You will not hear me say, for best char koay teow, go to this so-and-so stall, for best laksa, go to that so-and-so stall. That's not the point of this article.
The reason, you see, is that I've been cursed with the culinary equivalent of the Midas touch. I have seen it before, that the moment I point out my favorites, I destroy its taste and price. The next time I visit the stall, the price has gone up, the portion size has shrunk, the food is mass produced, and the taste that I have been accustomed to for so long, is gone. And instead I have to face a long queue of orders. I decide not to let that happen again.
Then whom should you listen to, to get the real tips of Penang street food?
Listen to the locals.
I'm not just saying that. I am making it possible for you to listen in on the locals talking about what they regard as good Penang street food. In this age of social media savviness, the place to go is my
Penang Hawker Food Facebook Group
(That's just one of many Penang Food related Facebook Groups, but is the one that I administer. If you are into Penang food, you should check out other Penang food Facebook Groups too!). I created this Facebook Group so that people wanting to know good Penang street food have a watering hole to meet.
Yes, you have to sign in to Facebook and join as member to view. And to ensure that I as the administrator approve you, send me, Timothy Tye, a Facebook Private message. Due to high incidence of spammers penetrating Facebook groups nowadays, I might not approve anybody whom I suspect to be a would-be spammer or malware planter. But I assure you, getting the tips straight from the horse's mouth is possibly the best tips I can give you. The members of this group are encouraged to speak their mind, so you get to hear what is really good, in the opinion of locals. Never be shy to ask questions. The members are eager to respond.
Another reason to listen to the locals is, Penang street food constantly evolves. Only the locals know where to find the latest and the best. Everybody else, including food programmes on TV, quickly get outdated. You might come to Penang and consume Penang street food for a week, but they consume it on a daily basis. If they don't get sated by the food, it truly must be good.
Ordering Penang Street Food
Too many visitors have been fleeced by unscrupulous hawkers, that we, the Penangite food lovers, have to take action to issue these tips.
Never order Penang hawker food by size.
Do not point to something and say, "Give me the large" or "Give me the regular".
Always
,
always
find out the price first, then say, "Give me the RM5 bowl" or "One RM3.60 plate please". When you state the price, there will be no dispute if the hawker attempts to charge you a different price when the order is served. Reject it if it is not according to the price you ordered.
Paying for Penang street food
On Penang Island, if you visit a Chinese coffee shop or hawker centre, you have to pay for the food and drinks when the items are brought to your table. Malay and Indian hawkers operating stalls at Chinese eateries will also expect you to pay upon being served. That's the practise. Don't insist on paying afterwards, even if that's the practise back home - you're not back home. On the other hand, if you visit a Malay
warung
or an Indian Muslim
nasi kandar
restaurant, the practise is for the cashier to write down your bill on a chit, and you go to the counter to make payment after you have taken your meal. That's also the practise if you go to an air-conditioned restaurant in Penang, regardless if it's Chinese, Malay, Indian, whatever. So the only instance where you are expected to pay upon being served is at Chinese coffee shops and hawker centres.
Portion Size on Penang Island
If you are a visitor from a different state in Malaysia, you will find that portion size on Penang Island is generally small. I have compared the portion size on Penang Island to Penang Mainland, and found that portions on Penang Mainland tend to be slightly bigger and the price generally lower. I have also visited smaller cities in Malaysia, and have been astonished to find the food elsewhere to be incredibly inexpensive, so accustomed I am to Penang Island prices.
Where to get good Penang street food
When speaking of Penang street food, all the TV food documentaries and magazine articles point to food in
George Town
. Often they are getting the same advice from the same people and recycling the advise over and over, to the lucky benefit of the few hawkers.
While food in George Town is the most easily accessible for visitors, and George Town still holds the lion share of good street food, it is by no means the only place for good food in Penang. Little is mentioned of food in
Air Itam
,
Teluk Kumbar
,
Balik Pulau
,
Bukit Mertajam
or
Simpang Ampat
, even though these places also have good food to offer. Often only the locals know of them.
It is a shame that food in George Town is becoming outrageously expensive. I am often indignant, but I have to also face the reality of the soaring overhead cost in George Town. The hawkers in George Town often have to pay a hefty rental fee for operating in most of the popular coffee shops and hawker centres. So the cost is passed down to the patrons. There has been a suggestion that the government should step in and cap the prices by introducing a ceiling. Personally, I am not favourable of government intervention. It's a two-way sword. Society shouldn't allow the government to rule every aspect of itself. Food is not a one-size-fits-all commodity. I prefer to allow market forces - and the power of social media - to move things.
Do your homework on Penang Street Food
To dig up the gem, you need to get a shovel. In other words, if you want to discover authentic Penang street food, you have to research a bit. But I am going to do much of the work up front for you. Here's all the information for you.
Get to know Penang Hawker Food
This is a list of all the popular street food in Penang, with photos of how they look like, and in many cases, which coffee shop/hawker centre is selling them.


List of Coffee Shops and Hawker Centres in Penang
These can be found in almost every street corner in Penang. I can't say every one is serving good food. Again, you need to ask the locals, and the best way is to go into Penang Hawker Food Facebook Group and start asking questions.
As a Penangite, I am proud that my hometown is recognised as a major food destination. I enjoy Penang street food and I want visitors to have a chance to enjoy the best street food that Malaysia has to offer. I want you to come away from a Penang vacation saying, "Wow, that's what I call good food!"
So far I believe I have provided you the means to get that homework done, reaching out to the actual people who consume Penang street food on a daily basis, and cut away all the hype surrounding it. The truth is, Penang street food is superb, but you must be in the know to find it.
And my work done, I sit back and wish you,
bon appetit!
References
The Star (4 February, 2014): Lonely Planet picks Penang as top spot for foodies in 2014.
CNN (22 February, 2013): Asia's 10 greatest street food cities
New York Times (15 October, 2015): Penang's Flavorful Fare Still Satisfies
Time Magazine (2004): Best Street Food in Asia
Add your shop/business to this website
The Penang Travel Tips website is a huge website that documents everything in Penang. On top of the hundreds of streets and tourist attractions, I also add in hundreds of shops and businesses.
If you operate a shop business in Penang, or anywhere in Malaysia or Singapore, contact me to add your business/shop into my website. It only a one-time fee, and your shop/business will be listed by location and category, helping your would-be customers find you. To find out more,
CONTACT ME
Visiting Penang? Find the lowest hotel room rates here!
Use our search engine to compare room rates from different hotel booking websites, to find the one that's lowest.
Travelling somewhere?
If you're travelling somewhere, use our online engine to find the online booking site that offers you the best room rates.
Book your hotel room here
If you're coming to Penang, book your hotel room online with Agoda. Agoda offers the best prices on 2,000,000+ properties worldwide.
Start here.
Local Guided Tours of Penang
If you are coming to Penang and need someone to show you around, I can arrange for you a licensed tour guide to take you around. Guides charge a fixed fee of RM360 for taking a small group of up to 10 people on 4-hour walking tours. Walking tours exceeding 4 hours is charged an additional RM90 per hour. Tours are tailored to guest requirement. For more details,
contact tour coordinator
. Other types of tours also available.
For details, click here.
Looking for a book? Get it from Book Depository with free delivery worldwide!
I have just discovered
Book Depository
, a subsidiary of Amazon.com, and I love it. This is where you can buy books and have them sent to you. But unlike Amazon, when you purchase using Book Depository, you enjoy free delivery worldwide.
Give it a try today!
Here's a list of the latest pages I have added or updated on my website.
My YouTube Videos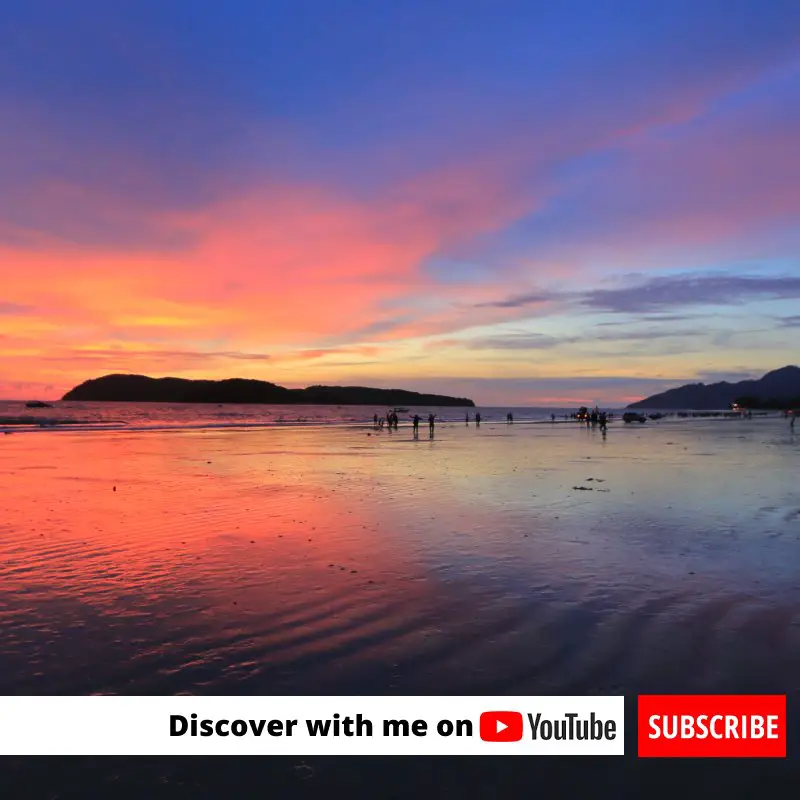 Check out
my YouTube Channel
and don't forget to subscribe!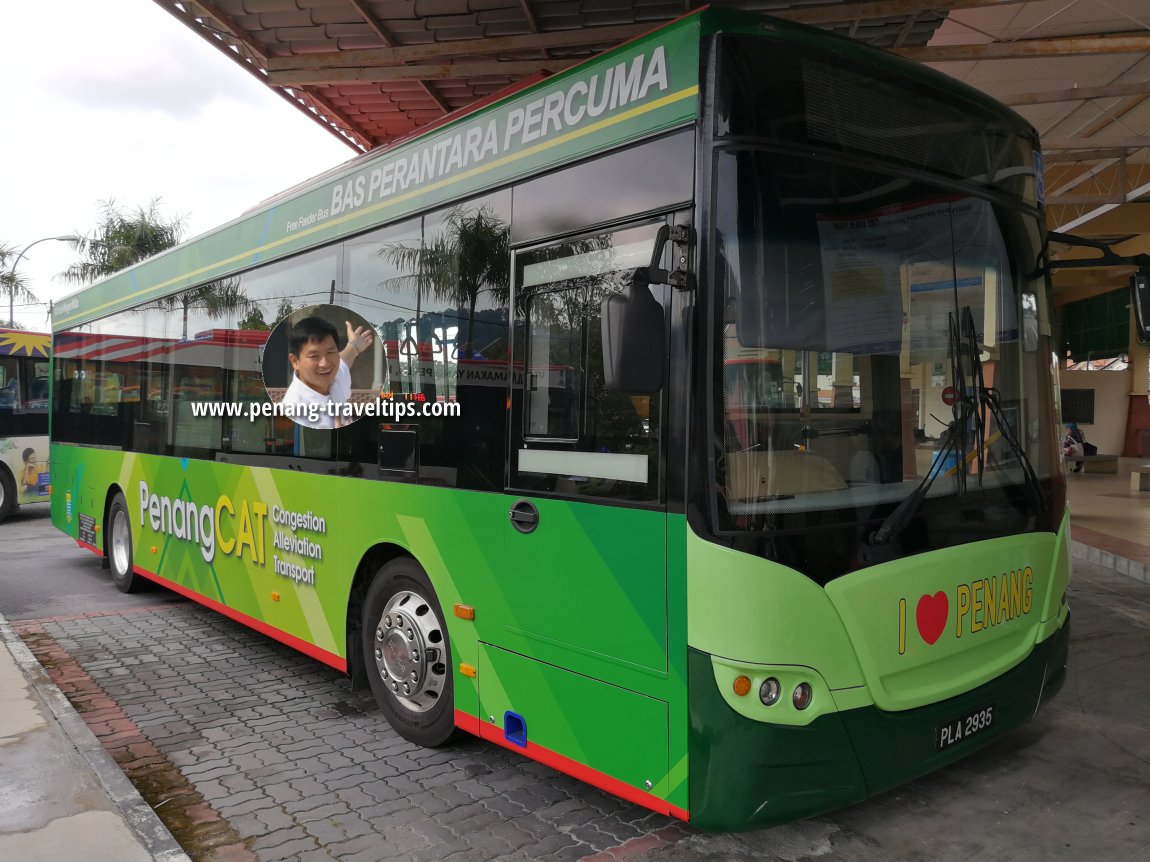 Take the CAT Free Feeder Bus
What's the best way to see Penang on a budget? Take the bus! In Penang, there are at least 12 absolutely
FREE
bus routes which cover almost every major neighbourhood on Penang Island and Penang Mainland. All you need to do is hop aboard!
Details
Vital Links
Book Your Express Bus Ticket
|
Hire a car
|
Our Recipes
|
Facebook Posts
|
Just Curious
|
Not In The Dictionary
|
Our Flowering Garden
Vital Links
Book Your Express Bus Ticket
|
Engage a Tour Guide for Penang
|
What's Up at Penang Hotels
|
Hire a car
|
Facebook Posts
|
Our Recipes
|
Our Flowering Garden
|
Guide Book on Penang Durians
Discover the World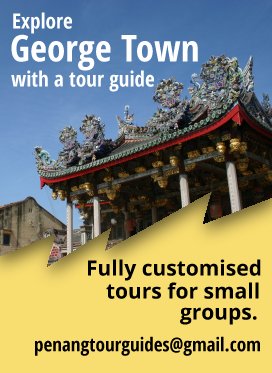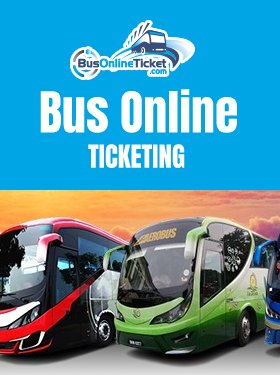 About Me
Thank you for visiting
my website
. I started it in 2003, and today it has over twenty thousand pages of information. My name is
Timothy Tye
. I would be very pleased if you enjoy the information I have put together.
As a Christian, I hope that through this website, I am able to deliver God's message to all who need it, anywhere in the world. If you are open to hearing it, please read
God's Good News to You
.
If you wish to contact me, please use this
contact form
. And don't forget to
follow me on Facebook
. See you!
Copyright © 2003-2019
Timothy Tye
. All Rights Reserved.