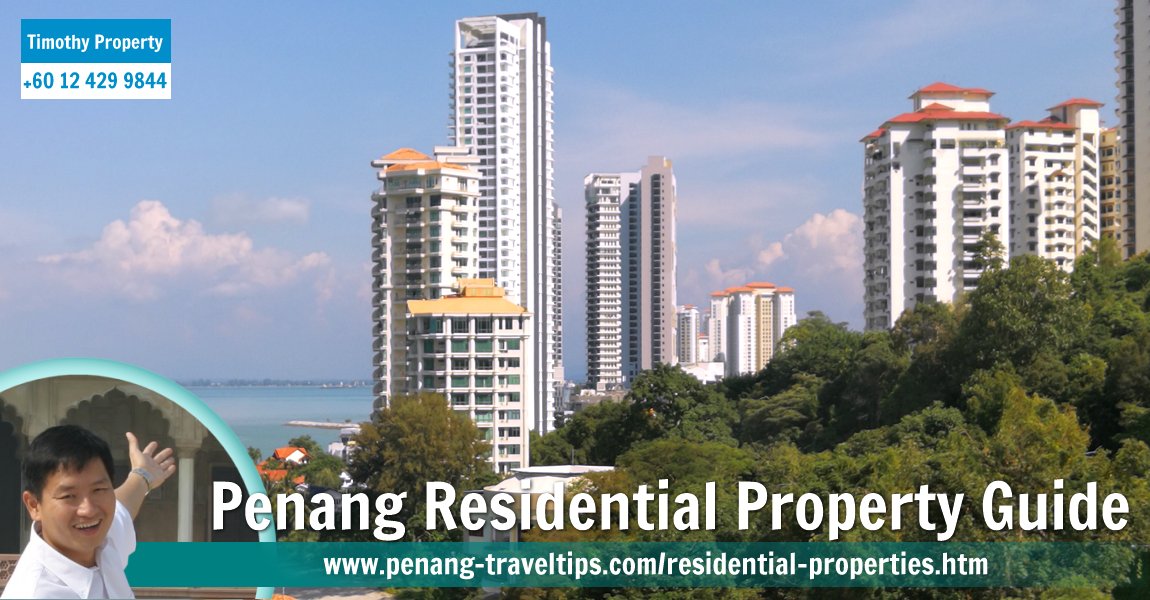 Penang Residential Property Guide
(22 November, 2018)

Before you consider signing an agreement to buy or rent anywhere in Penang, read this first!
Penang Residential Property Guide
provides tips to people planning to transact Penang properties - buyers, sellers, landlords and tenants. I endeavor to make it an honest evaluation of residential locations and properties in Penang. This guide focuses mainly on Penang Island, but I hope to also include Penang Mainland in the future.
My name is Timothy Tye. I am today a real estate negotiator in Penang. So, if you are planning to buy, sell, rent or rent out property in Penang (residential, commercial, industrial), you may get in touch with me
by email
or by Whatsapp to
+6012 429 9844
.
Email Me
WhatsApp Me
I wrote this article many years ago, long before I became directly involved as a real estate negotiator, to share my knowledge with people who are planning to purchase Penang properties, but are not familiar with Penang.
I am attached to IQI Global, a large international realty company that handles properties not only in Penang, but also all the major cities in Malaysia as well as in other countries. It is an awesome platform that will help my readers and followers, many of whom have a keenness to invest in properties in various cities.
My first piece of advice
to you, if you plan to buy a residential property in Penang - whether an apartment, condominium, shophouse, terrace house or bungalow,
do your homework first
. By "do your homework", I mean, get to know everything about the property and its surroundings - what are the facilities, surrounding amenities, traffic condition, and so on, and so on.
Timothy Property
If you are interested to buy, sell, rent or let out properties in Penang or elsewhere, call or whatsapp me at +6012 429 9844 or submit an email. I build long-term relationship with my clients, helping them invest prudently in properties in Penang and elsewhere. As my client, you are assured of professional service and complete privacy and confidentiality - your identity will never be disclosed to anyone without your permission, unless required by the authorities.
You may email or whatsapp me (+60 12 429 9844) with your queries.
Email Me
WhatsApp Me
The first step towards buying a residential property in Penang is to consider whether you are looking for a new property from the developer, or a completed property from an existing owner. I represent a number of new property projects. You can view them listed on my
Timothy Property
website.
For properties that have been completed and occupied, I have evaluated hundreds of them all over Penang. You can view the
list of evaluated Penang Properties
here. However, I
do not
all the properties in that list.
To keep you informed of the latest in Penang properties, please join my
Penang Residential Property Facebook Group
. This is where you will receive the latest information about available properties, new as well as completed.
The Right Agent
Always look for a real-estate agent you can trust. You should feel comfortable with his service. He should always be transparent with you, and provide you useful advise. For some people, investing in Penang properties is not a one-time deal, but one which you and your agent work together hand-in-hand with your interest in mind.
Naturally, if you are looking for a real-estate agent, I am at your service. With IQI Global, we have a panel of bankers to assist you, and lawyers to help you with the Sales & Purchase Agreement. So you are getting a full package, not just for Penang properties, but also properties in other major cities in Malaysia. But in case I am not available to serve you, remember the aforementioned tips in finding a right agent.
Evaluate Penang Properties before taking action
I started this article
before
becoming a real-estate agent. For years, my property evaluation is the only major one from outside the real-estate industry. All changed when I decided to become a real-estate agent, but it only means the service I am able to offer is enhanced.
How NOT to buy property
I am amazed that some people buy their homes based on pictures in the sales brochures. Without even checking out the details, they fork out their life's savings for apartments in the sky, trusting their dreams on a piece of paper, and hoping that in two or three years, their dream home will materialise. Let me tell you this:
I was one of them
.
My first property
I bought my first property in the early 1990s, some thirty years ago, when I was a very innocent boy buying his first property. I entered a showroom and fell in love with the deco. I signed on the dotted line without thinking twice. As a result, I had to wait five years before I finally got my unit. The original developer disappeared, and another had to come in to rescue the project. The buyers including myself had to get a lawyer to sue for compensation. I am happy to say that we won, and I got some money back that went into paying up my mortgage in full. But I learned my lesson.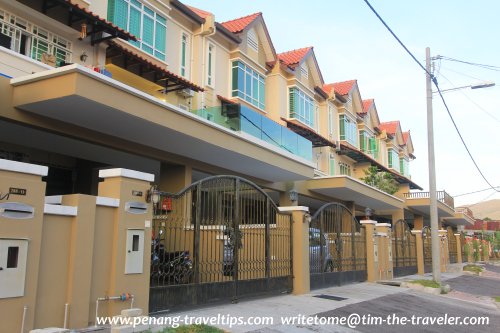 Landed properties in Jelutong
(2 February, 2013)
I also know of friends who have to continue servicing their bank loans even though the housing project has stopped. In other words, they have to continue paying for houses that have no completion date. All this, because of the glossy sales brochures and the sweet talk of the seller. I am not saying that all housing developers are untrustworthy. What I am saying is, if you are willing to bear the risk, you bear the consequences.
On the right side of this page are the different locations in Penang. If you are looking for a property in Penang, I hope you will spend the time to research each of the located to find a place most ideal to your needs. Believe me, your homework will pay for itself when it comes time to stay in the property you bought. You will enjoy your right choices daily and suffer the inconvenience of bad choices daily.
The information on this website is as detailed as you can find anywhere, covering aspects that are important to property buyers such as availability of schools, markets, shopping centres, petrol stations and hospitals. The likelihood of any access roads getting jammed or congested is also mentioned. I have to point out that during rush hour, practically every major road in Penang is congested, so that's something you cannot escape from, if you plan to live here. But having said that, there are still good locations and bad ones, and it's up to you to find them.
Penang Island Property Guide
This is the
most complete, free property guide on Penang Island
. Listed on the right column are the neighbourhoods in Penang followed by selected properties. Each item is linked to its own page, where I provide you a description of the neighbourhood or properties, followed by these categories: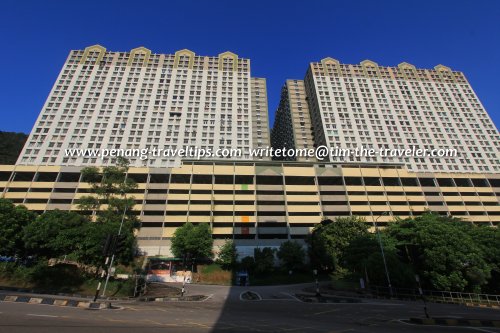 Green Garden Apartment, Paya Terubong
(23 March, 2013)
Location, Location, Location
Each time I get caught in a traffic jam in Penang, I often wonder why many people make poor choices when selecting their home. I find that many housing estates have poor access roads. During rush hour, the traffic is backed up for a kilometer. Even getting to the junction takes four or five turns of light change. Do these people consider the location when they buy their homes there? I think, more likely than not, they were bought over by the niceties of the sales brochure, or the sweet talk of the realtor.
There are so many people who buy property for its future "potential" prospects. Let me give you two examples:
Example 1:
People are buying houses in
Batu Maung
and
Batu Kawan
because those are where the Second Penang Bridge will be linked. Their argument is that "one day, the prices will go up". My question is, "why don't you buy for today?" If a location is good today, it will be even better tomorrow.
Example 2:
People buying houses in
Balik Pulau
because that's the only place where landed property is affordable. They are willing to sacrifice their time travelling around the island to a location with few amenities, just so that they can own a big house. And why own a big house? So that they can have more space to sweep and wipe and clean? (If they really enjoy such things and can't get enough of it, they should get get a job as maid - I would happily invite them over to do my house to do some clean up). Oh, may be I am from another planet - I cannot understand life on earth.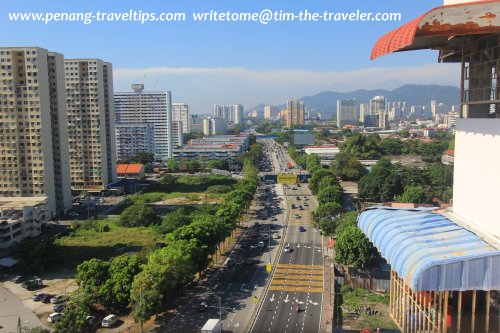 High-rise life in George Town
(6 February, 2013)
So far, I don't see anybody plan for the day when petrol is going to be so expensive, they can only afford to stay at home. I believe
10
years from now, petrol will be more expensive than it is today. No, believe is a wrong word - I can
guarantee
that petrol will cost more
10
years from now. If you buy a property 20 km from the city centre, it will still be 20 km from the city centre
10
years from now. Okay, these people hope that in
10
years' time, the city will arrive at their doorsteps - there will be hypermarkets and malls where there was once paddy fields and rubbers trees. They may be right, but until the city reaches their doorstep, they will have to suffer long commuting every day. And, if they work in the city, assuming they still stay with the same company
10
years from now, then the distance doesn't get shorter, but probably the traffic jams get worse. Already there are massive daily traffic jams leading out of the west coast, in places such as Teluk Kumbar, Bayan Lepas and Relau.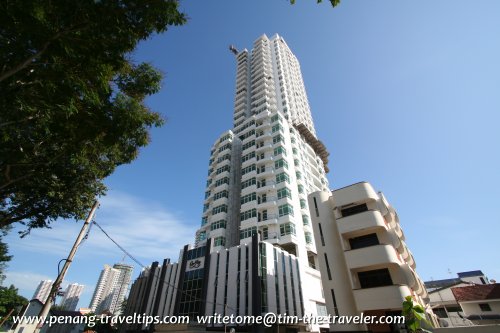 One Ritz Residence
(16 September 2010)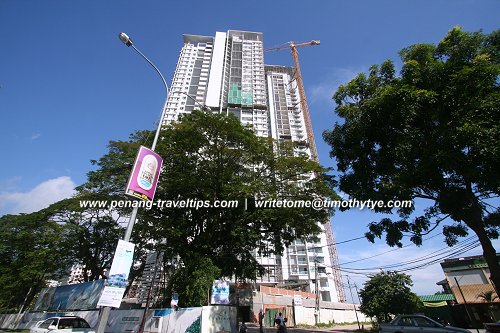 Infinity Condominium, Tanjung Bungah
(26 September 2009)
Buying a house is different from buying a pair of shoes. If you don't like the shoe, you can toss it into the deep corner of your closet. With a house, it's not that easy to get rid. If you make a bad choice, you will have to live with it for a good while.
If you are planning to buy a property in Penang, I hope you will take this advice:
always buy at the best location you can find at the price you can afford
.
Where in Penang do you want to stay? Within a 5 km radius of the Magazine Circus, which is the very centre of the city, can be regarded as the heart of George Town. If you are working in George Town, aim your dart within that radius. On the other hand, if you are working in the Bayan Lepas Free Industrial Zone, look for properties in Bayan Lepas or Batu Maung.
In the last two decades, the population of Penang has drifted away from the city centre towards the suburbs, where there is more greenery and space. It was only in the last 2-3 years that attention has moved back to the city centre, particularly after the inscription of the
George Town Unesco World Heritage Site
. Heritage enthusiasts and foreigners are snapping up properties within the heritage zone, particularly within the buffer zone, where the laws on renovating properties is not as strict as within the core zone. Those who do plan to stay in the Inner City have to accept the lack of parking space. Many of the foreigners that I have spoken to, those who have bought properties in the Inner City area, told me they are delighted with George Town, the proximity of eating spots, abundance of good inexpensive food, and as for the lack of parking space, they told me they don't mind walking, and question why the locals need to go everywhere on four wheels.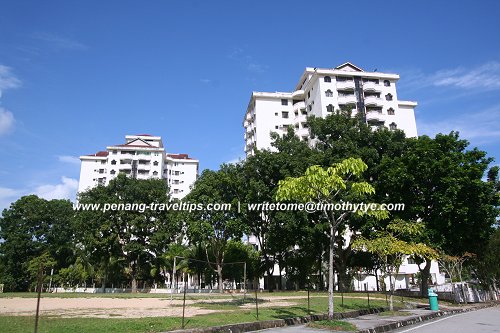 Eden Fairway Condominium
(26 September 2009)
Between 5 and
10
km of the city centre are the older suburbs such as Gelugor, Minden Heights, Green Lane. Between
10
and 15 km are the newer suburbs as well as formerly rural Penang Island that has been absorbed into the greater metropolitan area. This includes Relau, Batu Maung and Bayan Lepas to the south, Batu Ferringhi to the north. Ideally, you would only be staying in the southern part of Penang Island if you are working in the Free Industrial Zone area.
Conversely, you will be staying on the northern tourist belt if you are retiring and are looking for a slower pace of life. Other than that, if you stay in the south and commute to work in the north, and vice versa, you are looking as passing through some horrible jams every day, particularly along Jalan Masjid Negeri and Jalan Scotland. Of course, I am not saying that if you changed your job, you also have to change where you stay. Your home will probably have more permanence than your job anyway. I am giving advise to newcomers to Penang who probably got their job in Penang, and are now choosing a place to stay.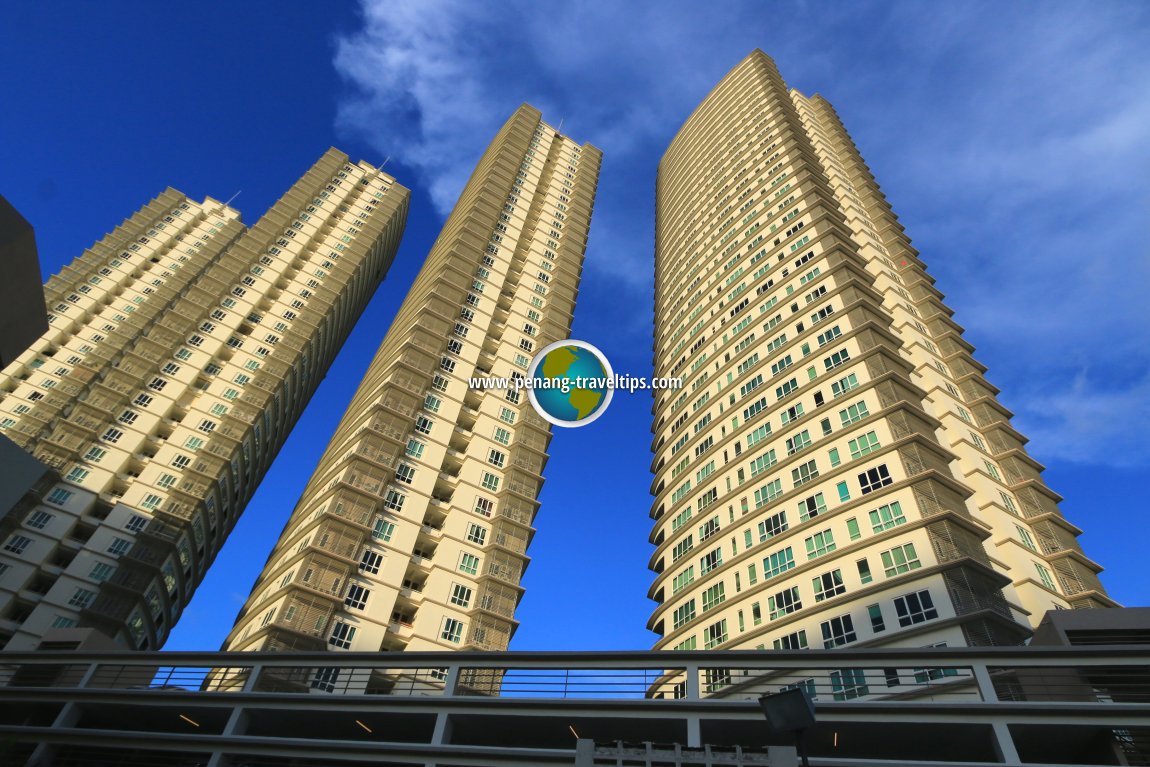 View of The Cove from Jalan Tanjung Bungah
(14 September 2008)
I still cannot understand why - if they can afford it - would anybody stay in localities such as Paya Terubong. I may be suffering from some kind of claustophobia, but I find Paya Terubong to be the most hemmed in neighbourhood in Penang with poor infrastructure. I sincerely hope the local authorities will improve the access roads to Paya Terubong, if necessary, bore tunnels through the hills to connect it with the other parts of Penang.
Finally, despite all the recent developments in Balik Pulau, on the west coast, which I still find it to be extremely remote. While a double-storey house in Balik Pulau may be of the same price as a upper medium cost apartment in the city, I do not look forward to the commute, if my work is located on the east coast of the island. Still, I find it a habit of people to buy properties with the hope that "one day, that location will be developed". It is the same in Batu Maung, Sungai Batu and Teluk Kumbar. In the mean time, these property owners will have to suffer the years of narrow, congested roads until the one fine day when the infrastructure improves.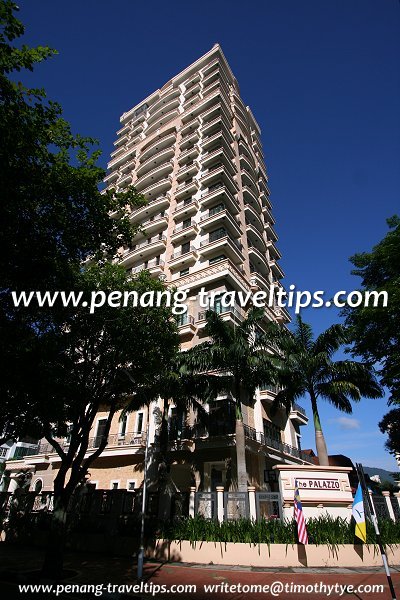 The Palazzo
(16 September 2010)
Issues to consider when buying/renting on Penang Island
Someone from out of town told me that in Penang, everything seems so crammed together. It's true. Due to our lack of space, everything is built very close together. Even the roads are narrower. While the advantage is, you reach your destination (in theory) faster, in reality the narrow roads also get jammed easier. So that's one thing you must consider when buying or renting on Penang Island. The most important consideration, I would say, is
Location
. Not just where the property is situated, but also its distance from the city, its distance from the nearest markets and malls, and its distance from the nearest schools. There is only that much time in a day, you do not want to have to spend any more of it caught in a long jam, and be caught in that same jam day after day. Similarly, if you have small kids, you want the school (primary school at least) to be within a stone's throw away.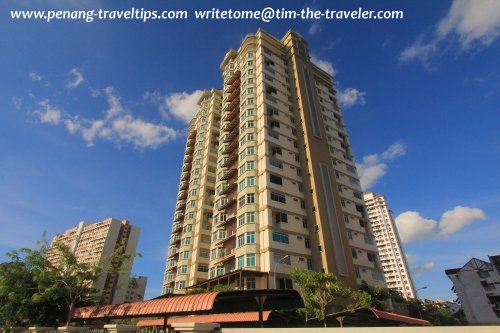 Apartments in the Lip Sin neighbourhood of Sungai Nibong
(8 October, 2012)
Before signing anything, pay the property a visit. Take note of the access roads. Return to the place during rush hour. Is there a jam? If yes, can you picture yourself crawling through it, every day, when you can do something more productive? Note the number of access roads to your neighbourhood. If one gets blocked, is there another way in/out? Get feedback from your future neighbours. Is there a nightmarket taking place it that neighbourhood? You may enjoy having a night market, but it will also block the access to your house. Will there be any religious processions passing through the street in front of your house? Can you live with it?
Count the traffic lights. How many are there between this house and your work place? How long before the light changes? Traffic lights not only slow you done, they create congestions. Check the noise. Is it right in front of a main road? Unless you intend to open an auto repair shop, you may prefer a more quiet location. If you are considering an apartment, take note that the higher you go, the louder it gets. Where is the nearest bus stop? If you need to rely on public transport, what's the distance of the bus stop from your house? Should you choose a place near the city, or deep in the outskirts. Be forewarned, on Penang Island, no place, no matter how outskirt, is free from traffic jams. The farther you stay, the more time you will spend on the road, and the more you will spend on fuel. Even a difference of 5 km in distance will mean additional travel distance of over 100 km in a month.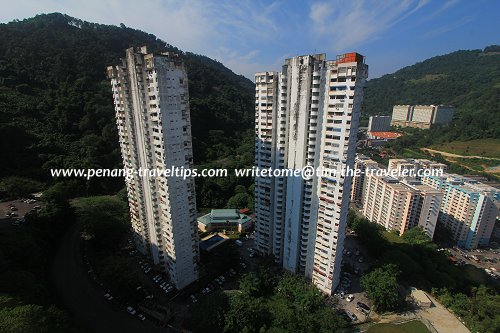 Bukit Awana, Paya Terubong
(23 March, 2013)
If you are choosing to stay in a high rise apartment, consider how important is the view to you. If you hardly look out the window, you might want to choose a unit at the lower level. The higher up you stay, the longer you spend in the lift. Even an additional 1 minute per trip means you have lost 1 hour of your life
per month
, just for travelling up and down from your apartment.Not only that, the taller the apartment, the longer you will have to wait for the lift. Count the number of lifts. What are the chances that all of them breaking down at the same time? If you are not staying at a high level, perhaps you should avoid a tall apartment all together. After all, waiting for the lift to come down from the 35th floor is the same as riding it.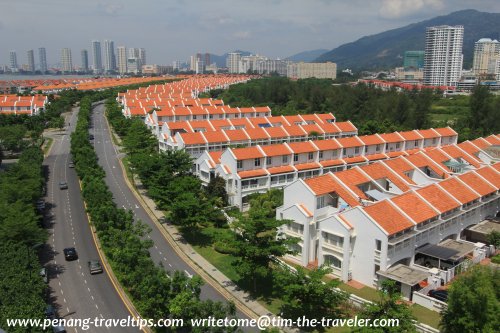 Seri Tanjung Pinang, Penang
(9 June, 2012)
Most people plan their budget to fit exactly the price of their intended property. That's not a wise move. You should always spare some cash for home insurance. The Internet allows you the opportunity to shop around for the best price.
Those are issues that I want to you consider before making a purchase or rent. As you may be coming unfamiliar with the geography of Penang, I hope the information that I am about to share with you, as I evaluate every property in Penang, will go a long way in helping you make sensible choices. But as a parting comment, remember this: before you sign to buy anything, visit the location, get to know all the roads yourself, check out the whereabouts of bus stops, schools, markets, malls, hospitals, and then and only then do you decide.
For more help of choosing the right location to stay, read my article
Where to Stay in Penang
.
Map of Traffic Lights & Bottle Necks on Penang Island

Apartments and Condominiums in Penang
(16 September 2010)
Related topics
While on the subject of Residential Properties in Penang, let me also list out related pages where you can get additional information.
Add your shop/business to this website
The Penang Travel Tips website is a huge website that documents everything in Penang. On top of the hundreds of streets and tourist attractions, I also add in hundreds of shops and businesses.
If you operate a shop business in Penang, or anywhere in Malaysia or Singapore, contact me to add your business/shop into my website. It only a one-time fee, and your shop/business will be listed by location and category, helping your would-be customers find you. To find out more,
CONTACT ME
Visiting Penang? Find the lowest hotel room rates here!
Use our search engine to compare room rates from different hotel booking websites, to find the one that's lowest.
Travelling somewhere?
If you're travelling somewhere, use our online engine to find the online booking site that offers you the best room rates.
Book your hotel room here
If you're coming to Penang, book your hotel room online with Agoda. Agoda offers the best prices on 2,000,000+ properties worldwide.
Start here.
Local Guided Tours of Penang
If you are coming to Penang and need someone to show you around, I can arrange for you a licensed tour guide to take you around. Guides charge a fixed fee of RM360 for taking a small group of up to 10 people on 4-hour walking tours. Walking tours exceeding 4 hours is charged an additional RM90 per hour. Tours are tailored to guest requirement. For more details,
contact tour coordinator
. Other types of tours also available.
For details, click here.
Looking for a book? Get it from Book Depository with free delivery worldwide!
I have just discovered
Book Depository
, a subsidiary of Amazon.com, and I love it. This is where you can buy books and have them sent to you. But unlike Amazon, when you purchase using Book Depository, you enjoy free delivery worldwide.
Give it a try today!
Here's a list of the latest pages I have added or updated on my website.
My YouTube Videos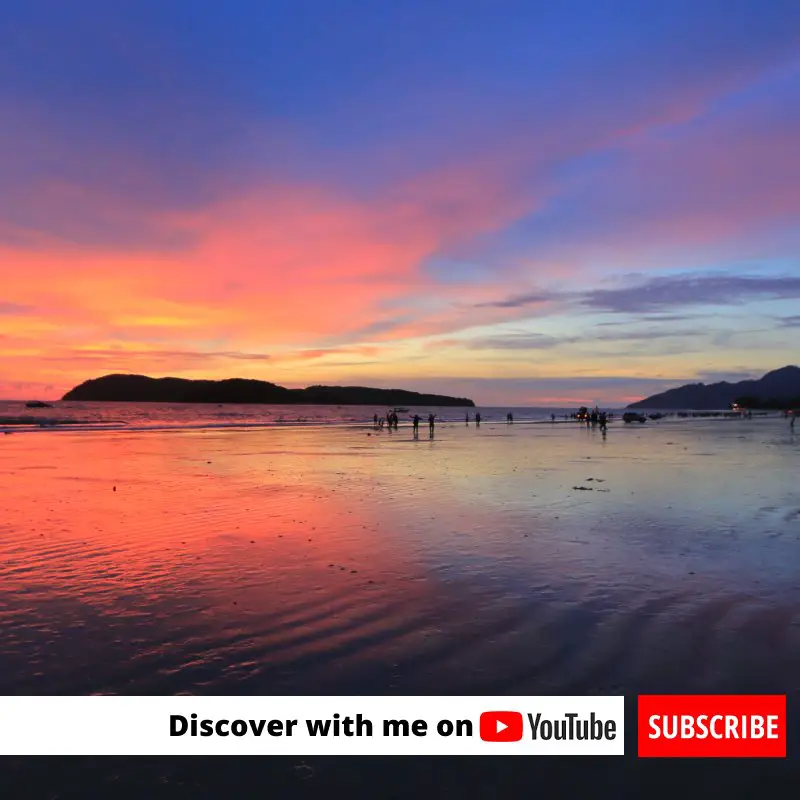 Check out
my YouTube Channel
and don't forget to subscribe!
Vital Links
Book Your Express Bus Ticket
|
Hire a car
|
Our Recipes
|
Facebook Posts
|
Just Curious
|
Not In The Dictionary
|
Our Flowering Garden
Vital Links
Book Your Express Bus Ticket
|
Engage a Tour Guide for Penang
|
What's Up at Penang Hotels
|
Hire a car
|
Facebook Posts
|
Our Recipes
|
Our Flowering Garden
|
Guide Book on Penang Durians
Discover the World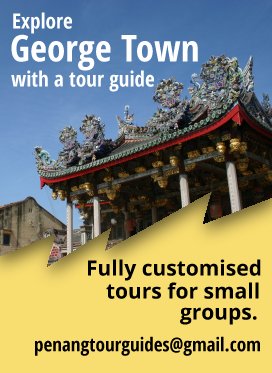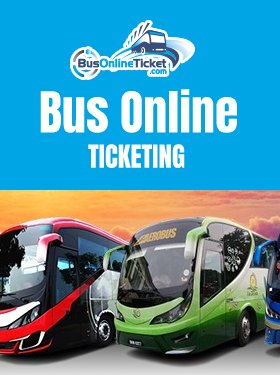 About Me