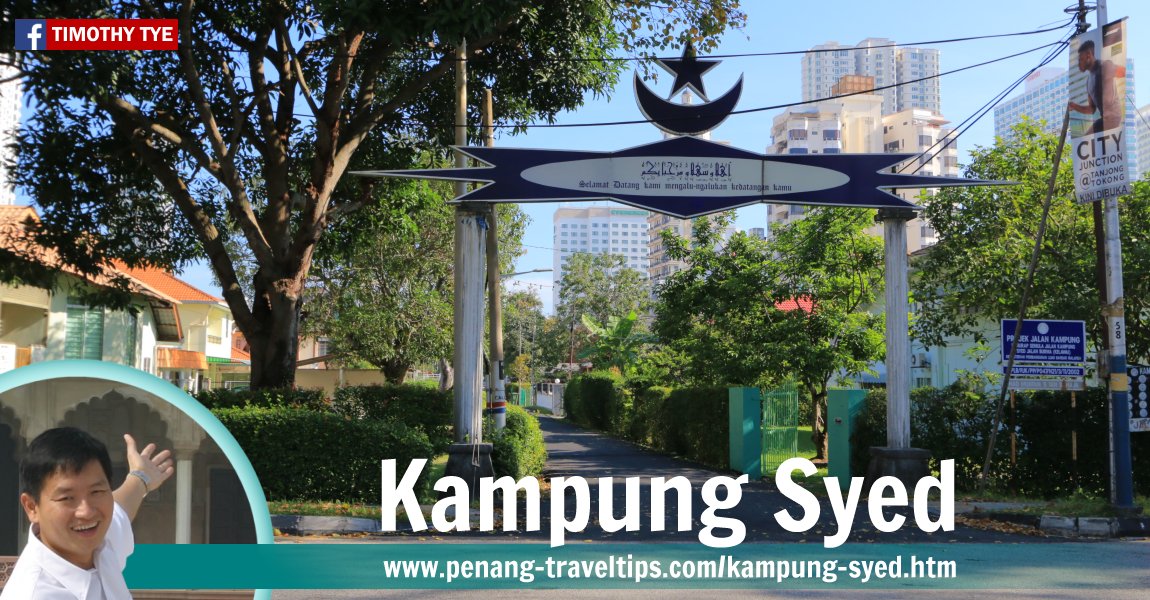 Kampung Syed, George Town, Penang
(29 December, 2018)

Kampung Syed
(GPS: 5.42876, 100.31697) is a pocket-size Malay enclave on the outer part of
George Town, Penang
. This urban village is a remnant of a Malay settlement that has existed in the area since the early part of the 19th century. It is hemmed in to the east by
Edgecumbe Road
, and to the west by
Jones Road
and its off-shoots.
Kampung Syed stretches between Burmah Road and
Kelawei Road
. At the Kelawei end of the village is
Masjid Jamek Al-Munauwar
, the main place of worship of the Muslims in the area. A single road forms the main linkage for Kampung Syed to Burmah Road.
The namesake of Kampung Syed is Syed Abdul Rahman bin Tunku Syed Hussein Idid. I am still researching to find out whether he established or purchased the land. In any case, I learned (from the link below) that he later sold it to one Syed Mohamad bin Syed Abdul Rahman Alhabshee for 500 Spanish Dollars. The fact that Spanish Dollars was used indicates that the sale was carried out in the 19th century or earlier.
The purchaser, Syed Mohamad Alhabshee, has connections with Kedah royalty, serving as palace official under Sultan Ahmad Tajuddin Halim Shah II (1797-1843). He had two children, one of whom was Habib Noh, the Muslim saint of Singapore.
The Kampung Syed land was endowed by Syed Mohamad Alhabshee's widow, Ku Pahmah, to their son Syed Zain, stating that it be made an endowment land, to be known as Coopee Ammah Wakoff. The name Coopee Ammah is a corruption of Kampung Arab, as Kampung Syed was then called. It was administered by the Mohammedan and Hindu Endowments Ordinance since 1936.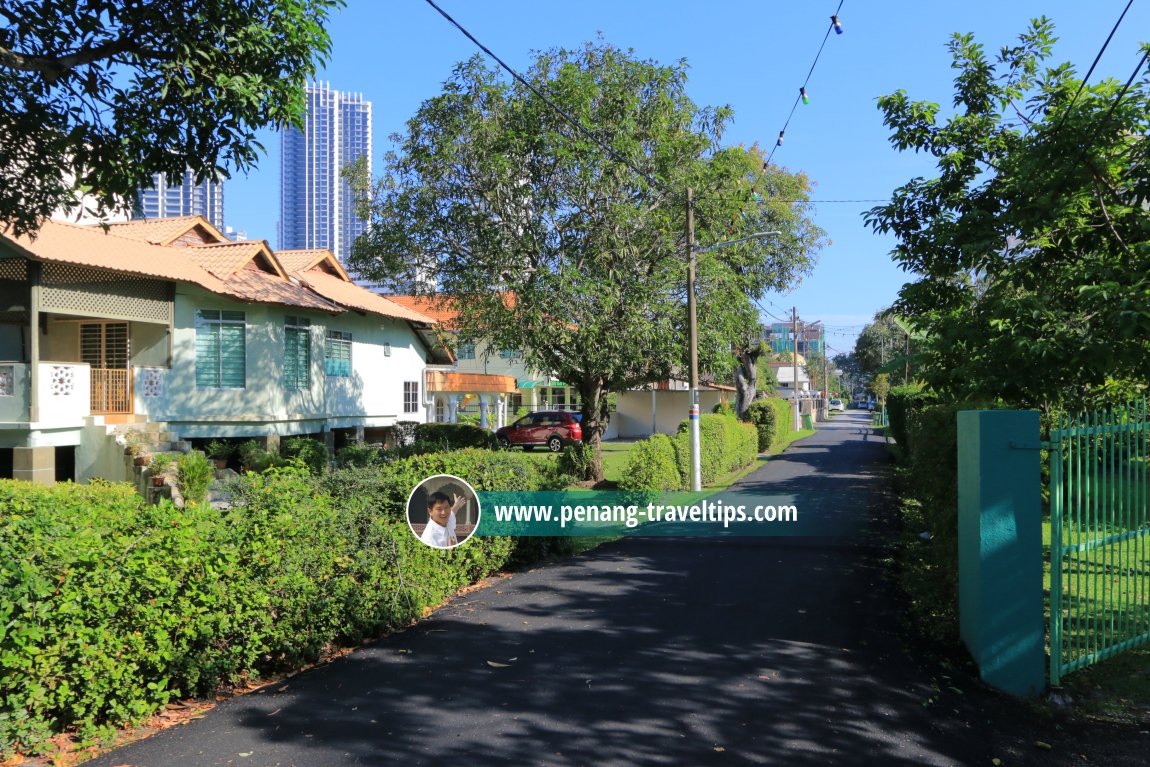 The village road in Kampung Syed, Penang
(29 December, 2018)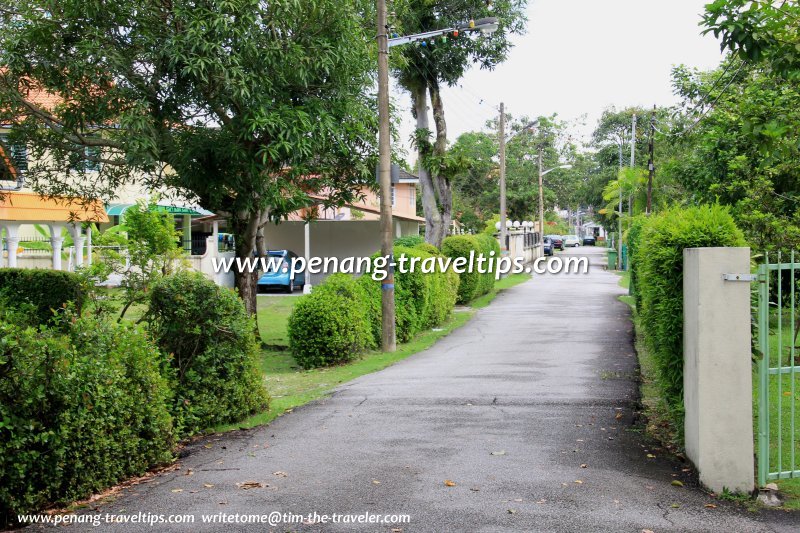 Kampung Syed, Penang
(22 December, 2012)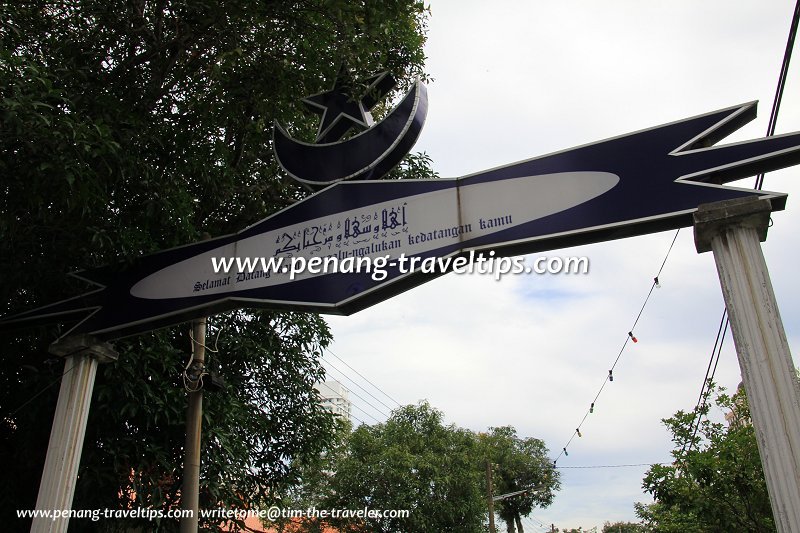 Arch welcoming visitors to Kampung Syed
(22 December, 2012)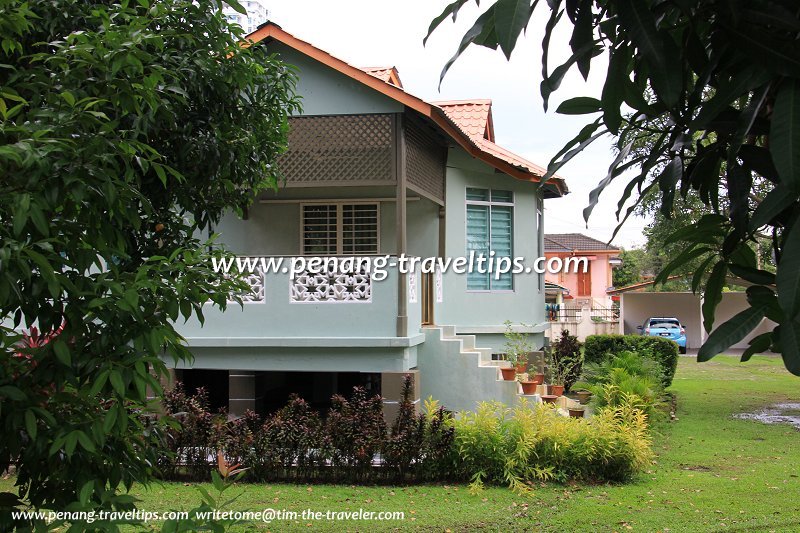 A Malay-style house in Kampung Syed
(22 December, 2012)

Location of Kampung Syed on the map
Updates
8 January, 2014
: According to Syed Imran Syed Ahmad, the Kampung Syed that I mentioned above is located only on the Burmah Road side, and does not extend to Kelawei Road. It is adjacent to Kampung Palembang, which is next to Masjid Al Munauwar. Other neighbouring villages in the area are Kampung Hogan at Edgecumbe Road and Kampung Belah Dua at Jones Road. All the villages are collectively unter Mukim Kelawei, which is headed by a
penghulu
reporting to the North-East District Office. Syed Imran Syed Ahmad also wrote that in addition to these villages, there are other villages in the mukim, including Kampung Herriot, Kampung Awak, Kampung Siam and Kampung Masjid Lama, all of which having made way for development.
Kampung Syed is on the map of Pulau Tikus
Reference
Add your shop/business to this website
The Penang Travel Tips website is a huge website that documents everything in Penang. On top of the hundreds of streets and tourist attractions, I also add in hundreds of shops and businesses.
If you operate a shop business in Penang, or anywhere in Malaysia or Singapore, contact me to add your business/shop into my website. It only a one-time fee, and your shop/business will be listed by location and category, helping your would-be customers find you. To find out more,
CONTACT ME
Visiting Penang? Find the lowest hotel room rates here!
Use our search engine to compare room rates from different hotel booking websites, to find the one that's lowest.
Travelling somewhere?
If you're travelling somewhere, use our online engine to find the online booking site that offers you the best room rates.
Book your hotel room here
If you're coming to Penang, book your hotel room online with Agoda. Agoda offers the best prices on 2,000,000+ properties worldwide.
Start here.
Local Guided Tours of Penang
If you are coming to Penang and need someone to show you around, I can arrange for you a licensed tour guide to take you around. Guides charge a fixed fee of RM360 for taking a small group of up to 10 people on 4-hour walking tours. Walking tours exceeding 4 hours is charged an additional RM90 per hour. Tours are tailored to guest requirement. For more details,
contact tour coordinator
. Other types of tours also available.
For details, click here.
Looking for a book? Get it from Book Depository with free delivery worldwide!
I have just discovered
Book Depository
, a subsidiary of Amazon.com, and I love it. This is where you can buy books and have them sent to you. But unlike Amazon, when you purchase using Book Depository, you enjoy free delivery worldwide.
Give it a try today!
Here's a list of the latest pages I have added or updated on my website.
My YouTube Videos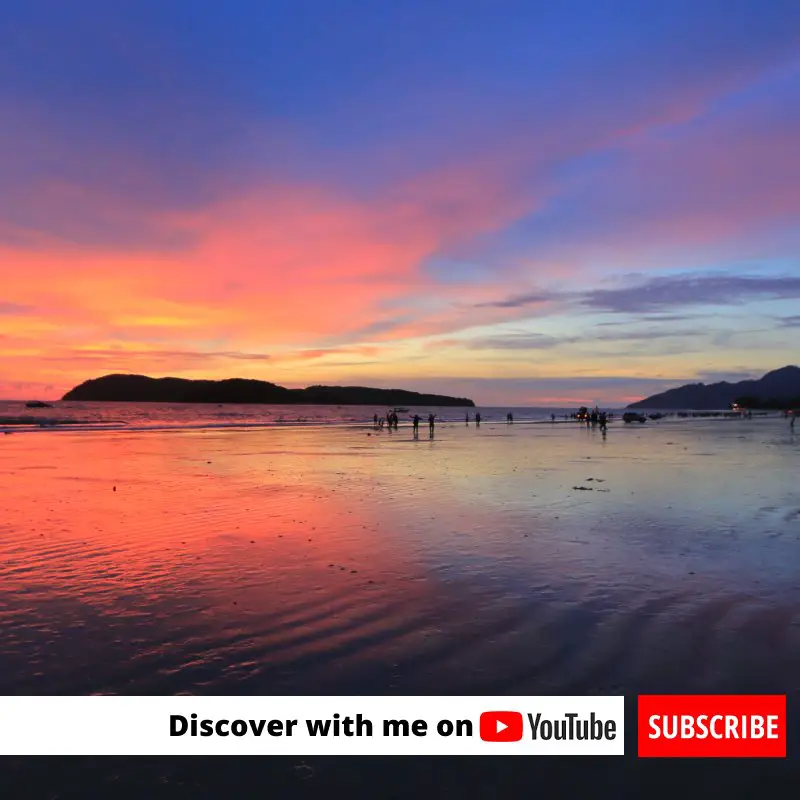 Check out
my YouTube Channel
and don't forget to subscribe!
Vital Links
Book Your Express Bus Ticket
|
Hire a car
|
Our Recipes
|
Facebook Posts
|
Just Curious
|
Not In The Dictionary
|
Our Flowering Garden
Vital Links
Book Your Express Bus Ticket
|
Engage a Tour Guide for Penang
|
What's Up at Penang Hotels
|
Hire a car
|
Facebook Posts
|
Our Recipes
|
Our Flowering Garden
|
Guide Book on Penang Durians
Discover the World
About Me