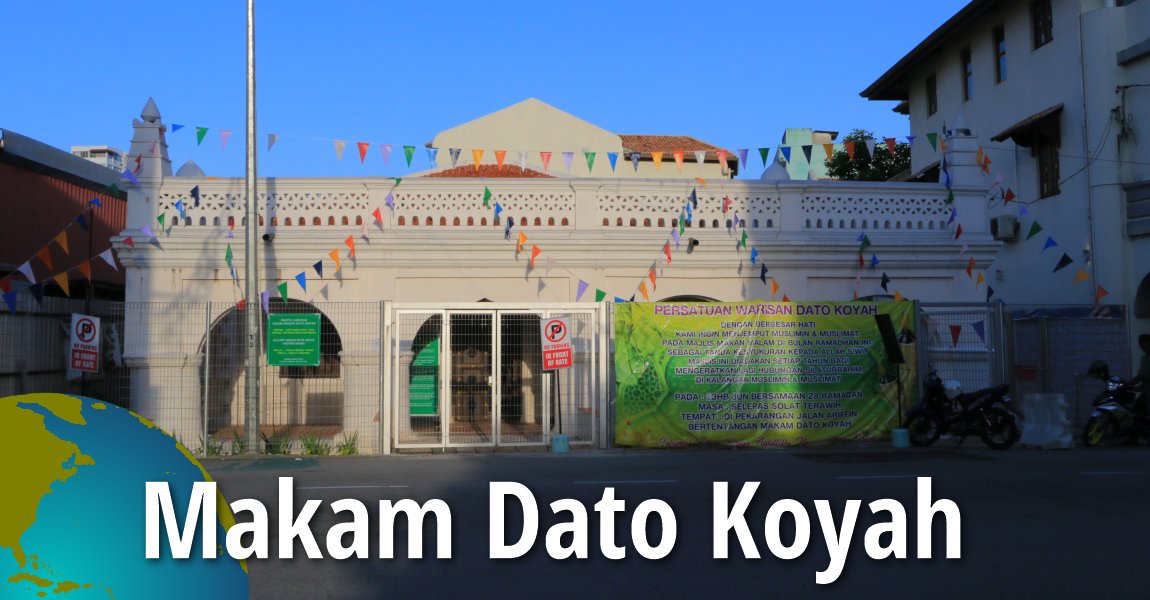 Makam Dato Koyah, Penang
(9 June, 2018)
Dato Koyah Shrine
(GPS: 5.42049, 100.33058), also called
Makam Dato Koyah
or
Keramat Dato Koyah
, is a shrine to a Muslim saint along
Transfer Road
in
George Town, Penang
. Dato Koyah, sometimes also written as Datuk Koya, is the popular name for Syed Mustapha Idris. He arrived in Penang from the Malabar coast in southern India (in present-day
Karnataka
and
Kerala
), where he was a mendicant, wandering from place to place, teaching, healing the sick, until one day, an incident happened that forced him to flee. Accused of a murder he did not commit, he had to leave the Malabar coast. Dato Koyah arrived in Penang some time in the early 19th century.
In Penang, Dato Koyah settled down under a tree at the site where his shrine stands today. At that time, Jalan Transfer was not yet built. Instead, a canal extends from North Beach - the coast where Jalan Sultan Ahmad Shah is today - right down to where it meets the Prangin Canal, where
Masjid Titi Papan
is today.
Dato Koyah became a laborer to earn a lifelihood, but to the Malayalee and Tamil Muslim community, he was respected as a spiritual leader and teacher. There are legends about him that he could do miracles, including feeding the masses from the porridge of just a small pot, of producing candies for children seemingly out of thin air, and on one occasion, of getting out of a locked jail. It happened when Dato Koyah was arrested along with the fellow labourers for demonstrating against the beatings inflicted by their British superiors. Somehow, he managed to walk out of the jail very next day. Not only that, while the workers were incarcerated, the road work that they were to do had been miraculously completed.
Eventually Dato Koyah won the respect of the British authorities. When he passed away, he was buried and Keramat Dato Koyah was erected by his followers. It stands on the spot where he lived under the tree. The British honored him by naming Jalan Dato Koyah after him. That road leads from Lebuh Clarke, behind Keramat Dato Koyah right down to Penang Road. A Malabari settlement once existed in this area, from the shrine, along Jalan Dato Koyah, and continued across
Penang Road
into Kampung Malabar.
Followers of Dato Koyah would observe his feast day, which falls on the 5th day of the second Muslim month,
Safar
, at which time alms were distributed to the poor. On normal days, devotees - mostly Tamil Muslims - would visit the shrine, especially on Thursday nights. They place flowers on his grave, burn incense, and ask for favors.
The architecture of the Dato Koyah Shrine reflects south Indian architecture. It is similar to other Indian Muslim shrines in the region, particularly the
Nagore Shrine along Chulia Street
and the Nagore Shrine in Singapore.
When the Dato Koyah Shrine was built, there was a wide drain or channel, known as
Bounds Ditch
running parallel to presently Transfer Road. According to the Mcarthy map of 1807
1
Galeri Makam Dato Koyah
Makam Dato Koyah underwent a restoration in a Think City project, in collaboration with the Penang State Government, Persaturan Warisan Dato Koyah and George Town World Heritage Incorporated. After the restoration was done, a viewing gallery is open to the public daily from 9:00am to 1:00pm everyday except Thursday, when it is open until 9:00pm.
Getting there
Keramat Dato Koyah is located at Transfer Road. If you are coming from the
Weld Quay Ferry & Bus Terminal
, it is best to alight the bus at
Penang Road
and then walk to the shrine.
Rapid Penang
Bus
10
,
11
,
103
,
101
,
104
,
201
,
202
,
203
and
204
pass through Penang Road. These buses will pass by Jalan Transfer on their way back to
Weld Quay Ferry & Bus Terminal
.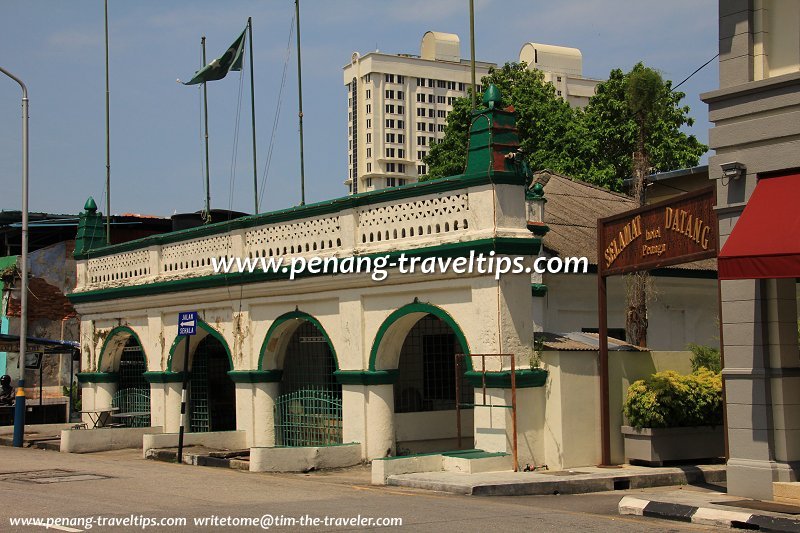 Dato Koyah Shrine in 2012
(30 August 2012)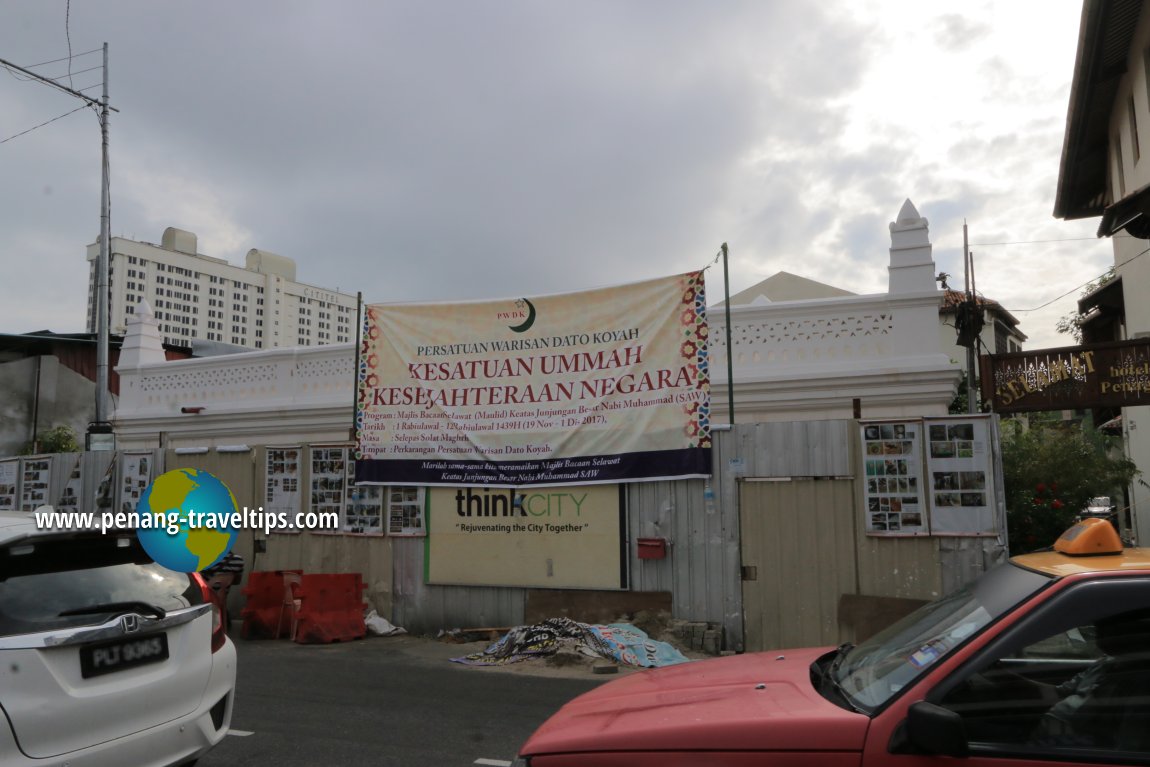 Dato Koyah Shrine under restoration
(25 November, 2017)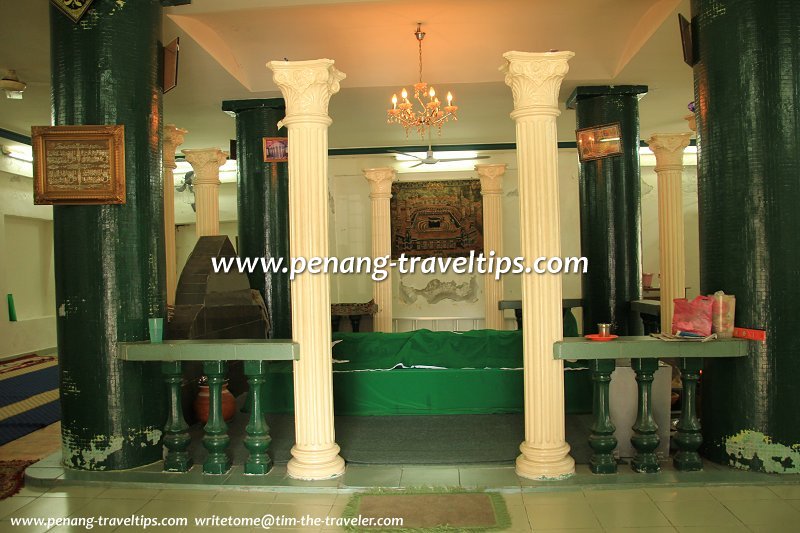 The grave of Dato Koyah
(30 August, 2012)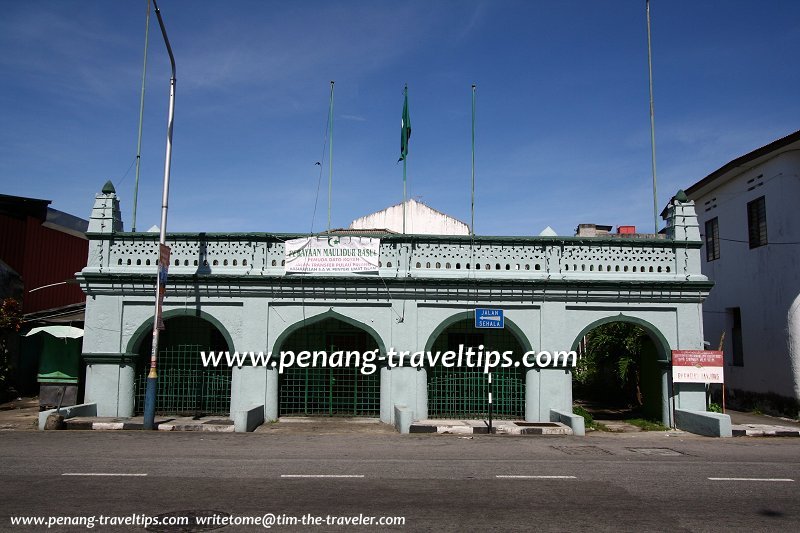 Keramat Dato Koyah in 2006
(28 May 2006)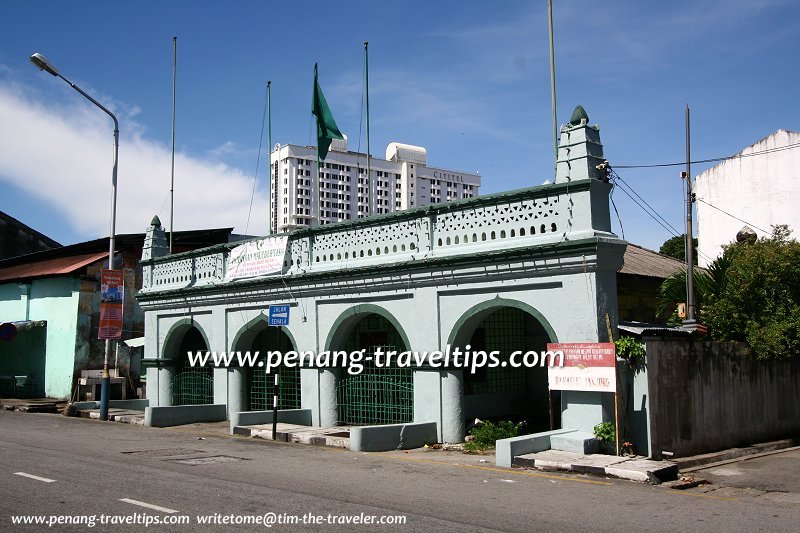 Keramat Dato Koyah
(28 May 2006)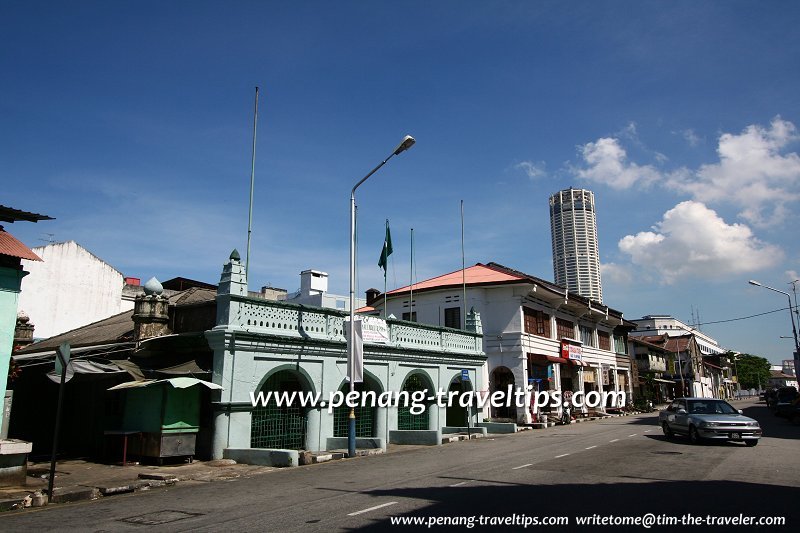 View of Keramat Dato Koyah along Jalan Transfer
(28 May 2006)
Dato Koyah Shrine on Google Street View
Location of the Dato Koyah Shrine on the map
Makam Dato Koyah is on the map of Transfer Road
References
Add your shop/business to this website
The Penang Travel Tips website is a huge website that documents everything in Penang. On top of the hundreds of streets and tourist attractions, I also add in hundreds of shops and businesses.
If you operate a shop business in Penang, or anywhere in Malaysia or Singapore, contact me to add your business/shop into my website. It only a one-time fee, and your shop/business will be listed by location and category, helping your would-be customers find you. To find out more,
CONTACT ME
Visiting Penang? Find the lowest hotel room rates here!
Use our search engine to compare room rates from different hotel booking websites, to find the one that's lowest.
Travelling somewhere?
If you're travelling somewhere, use our online engine to find the online booking site that offers you the best room rates.
Book your hotel room here
If you're coming to Penang, book your hotel room online with Agoda. Agoda offers the best prices on 2,000,000+ properties worldwide.
Start here.
Local Guided Tours of Penang
If you are coming to Penang and need someone to show you around, I can arrange for you a licensed tour guide to take you around. Guides charge a fixed fee of RM360 for taking a small group of up to 10 people on 4-hour walking tours. Walking tours exceeding 4 hours is charged an additional RM90 per hour. Tours are tailored to guest requirement. For more details,
contact tour coordinator
. Other types of tours also available.
For details, click here.
Looking for a book? Get it from Book Depository with free delivery worldwide!
I have just discovered
Book Depository
, a subsidiary of Amazon.com, and I love it. This is where you can buy books and have them sent to you. But unlike Amazon, when you purchase using Book Depository, you enjoy free delivery worldwide.
Give it a try today!
Here's a list of the latest pages I have added or updated on my website.
My YouTube Videos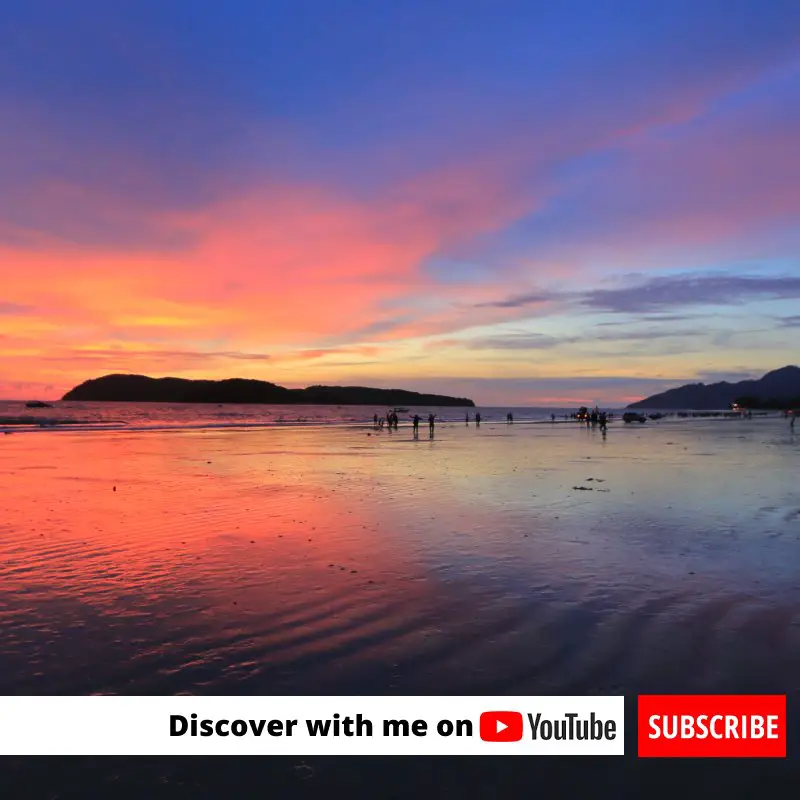 Check out
my YouTube Channel
and don't forget to subscribe!
Vital Links
Book Your Express Bus Ticket
|
Hire a car
|
Our Recipes
|
Facebook Posts
|
Just Curious
|
Not In The Dictionary
|
Our Flowering Garden
Vital Links
Book Your Express Bus Ticket
|
Engage a Tour Guide for Penang
|
What's Up at Penang Hotels
|
Hire a car
|
Facebook Posts
|
Our Recipes
|
Our Flowering Garden
|
Guide Book on Penang Durians
Discover the World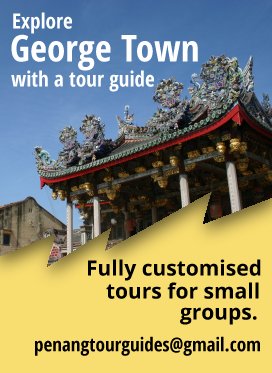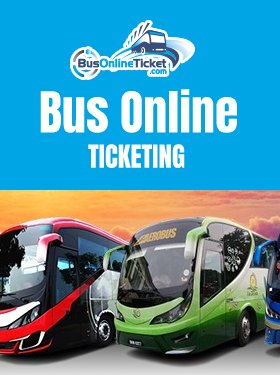 About Me