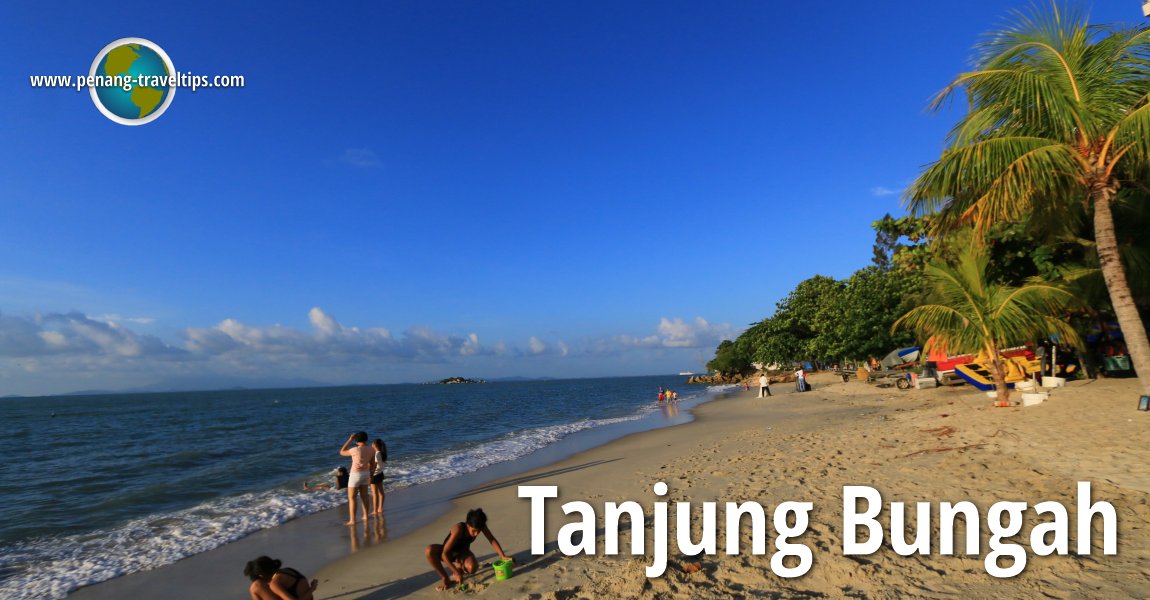 Tanjung Bungah, Penang
(10 June, 2016)

Tanjung Bungah
(GPS: 5.46562, 100.28071), (Traditional Chinese: 丹絨武雅; Simplified Chinese: 丹绒武雅; Pinyin: Dānróng Wǔyā) also written Tanjong Bungah but never Tanjung Bunga, is a seaside neighbourhood on the northern coast of Penang Island. The name Tanjung Bungah is a fractured fusion of modern and old Malay spelling of the place, but is the most commonly used form. The name means "Flower Cape", and refers to the cape comprising several promontories that jut out into the sea between Tanjong Bungah Bay and
Tanjong Tokong
.
Jalan Tanjung Bungah
, the main road, starts at the junction of
Jalan Gajah
, near the
Chinese Swimming Club
, to
Mar Vista
. Within the Tanjung Bungah neighbourhood is the Malay village served by the
Tanjung Bungah Floating Mosque
. Marina Tower Condominium marks the northern end of Tanjung Bungah, while Mar Vista is the start of
Batu Ferringhi
.
The nearest public schools are Sekolah Kebangsaan Tanjung Bungah and Sekolah Menengah Tanjung Bungah.
Dalat International School
is also nearby. Nearest market is the
Tanjung Bungah Market
. The nearest shopping mall is
Island Plaza
. The nearest hospital is
Penang Adventist Hospital
. The
Tanjung Bungah Post Office
serves the neighbourhood.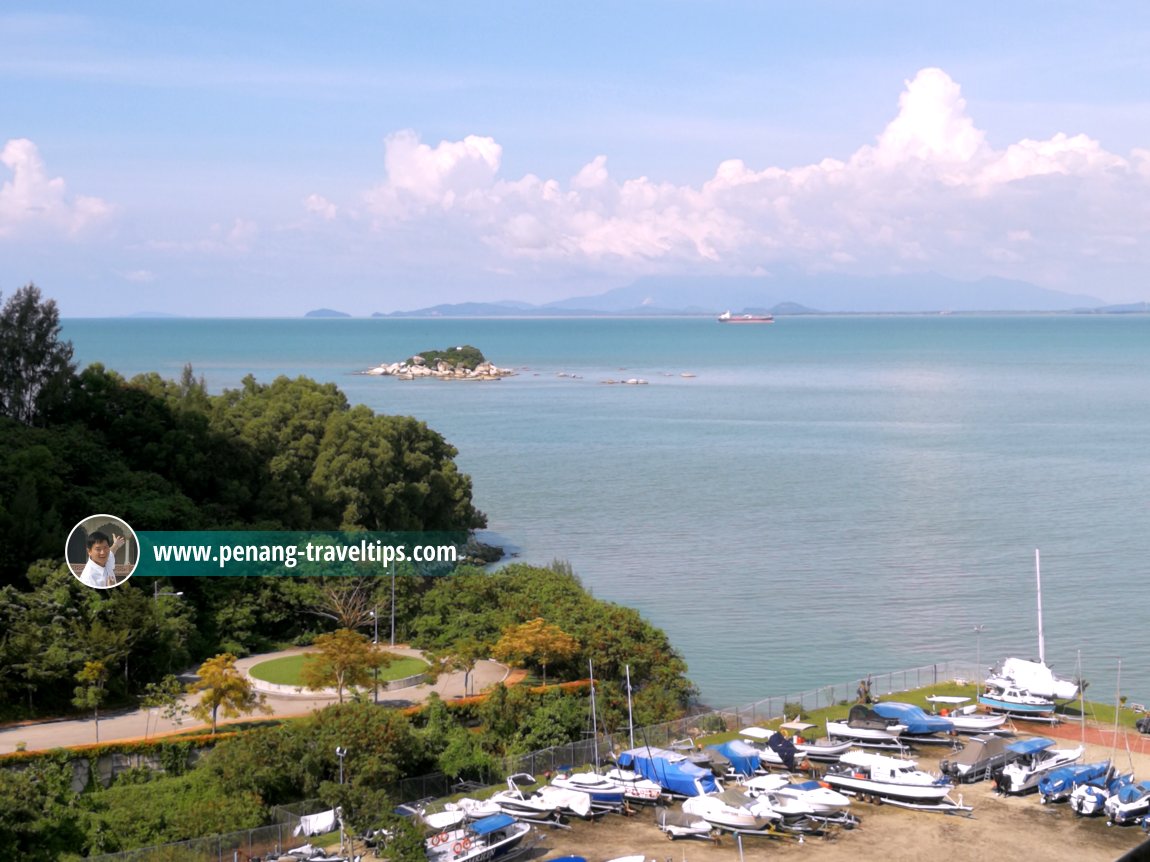 View of the Tanjung Bungah Coast from Penang Swimming Club towards Pulau Tikus and Gunung Jerai.
(22 November, 2018)

Where to stay in Tanjung Bungah
There are a number of hotels in Tanjung Bungah. As a custom, I only suggest those that I have personally stayed before and experienced the hospitality. In that way, I don't suggest base on hearsay. Of the hotels in Tanjung Bungah, I have stayed at
Copthorne Orchid Hotel Penang
and
Flamingo Hotel By The Beach Penang
, so those are the ones which you can consider.
Map of Tanjung Bungah
Hotels in Tanjung Bungah
Street Art in Tanjung Bungah
Sights in and around Tanjung Bungah
Amenities in Tanjung Bungah
Eateries in Tanjung Bungah
Businesses in Tanjung Bungah
Schools & Colleges in Tanjung Bungah
Flats, Apartments & Condominiums in Tanjung Bungah
Landed Properties in Tanjung Bungah
Streets in Tanjung Bungah
Rivers in Tanjung Bungah
About Tanjung Bungah
Tanjung Bungah was the choice picnic strip for the people of Penang since the early fifties. During that time, Batu Ferringhi has not yet been developed, comprising just a hill road serving the string of fishing villagers along the coastline. The people living in George Town would head for Tanjung Bungah during the weekends for picnics. During those days, the sea was still clean enough to swim in, and sightings of jelly fish was less common.
Swimming and water-borne activities have always been a feature in Tanjung Bungah. As a result, both the Penang Swimming Club as well as the Penang Chinese Swimming Club are located here.
Over the years, as the quality of the sea water deteriorate due to the discharge of raw sewage, the resulting pollution makes it a breeding ground of jelly fish. As a result, the sea all along the northern belt is no longer suitable for swimming. Even so, it has not halted the development of the coastline, which saw a construction boom in the early 1980's, and again in the new millennium. Most of the development in Tanjong Bungah are upmarket residential units and super condominiums catering to the filthy rich. The present round of construction has planted a good number of skyscrapers along the Tanjung Bungah coastline, many rising to 40 storeys. They co-habit the Tanjung Bungah strip with the Malay village and Chinese community that has been at Tanjung Bungah for decades.
The community called Hillside used to be the residence of Royal Australian Air Force (RAAF) personnel from 1958 until 1988. During the RAAF tenure in Penang, one can easily identify the homes of RAAF personnel from the ramshakled automobiles that the Australian drive. Since the RAAF packed up and left, their residences have been bought over by locals. The RAAF Club building is still standing, in Tanjung Tokong, albeit in a dilapidated state.
Tanjung Bungah is also the site of the Penang Water Sports Centre. The centre offers kayaks and boats for rent. This is where members of the many dragon boat teams in Penang often come to train. For individual kayakers, including myself, one of the adventures is to row all the way to
Pulau Tikus
, the islet off Tanjung Bungah.
Going to Tanjung Bungah
Rapid Penang
buses
101
,
103
and
104
goes through Tanjung Bungah.
Updates on Tanjung Bungah
22 October, 2017
The Star
reports
of a landslide at a construction site near Lorong Lembah Permai 3 killed two Bangladeshi and one Myanmar construction workers. At time of writing, 11 workers including a 27-year-old local site supervisor remain unaccounted for.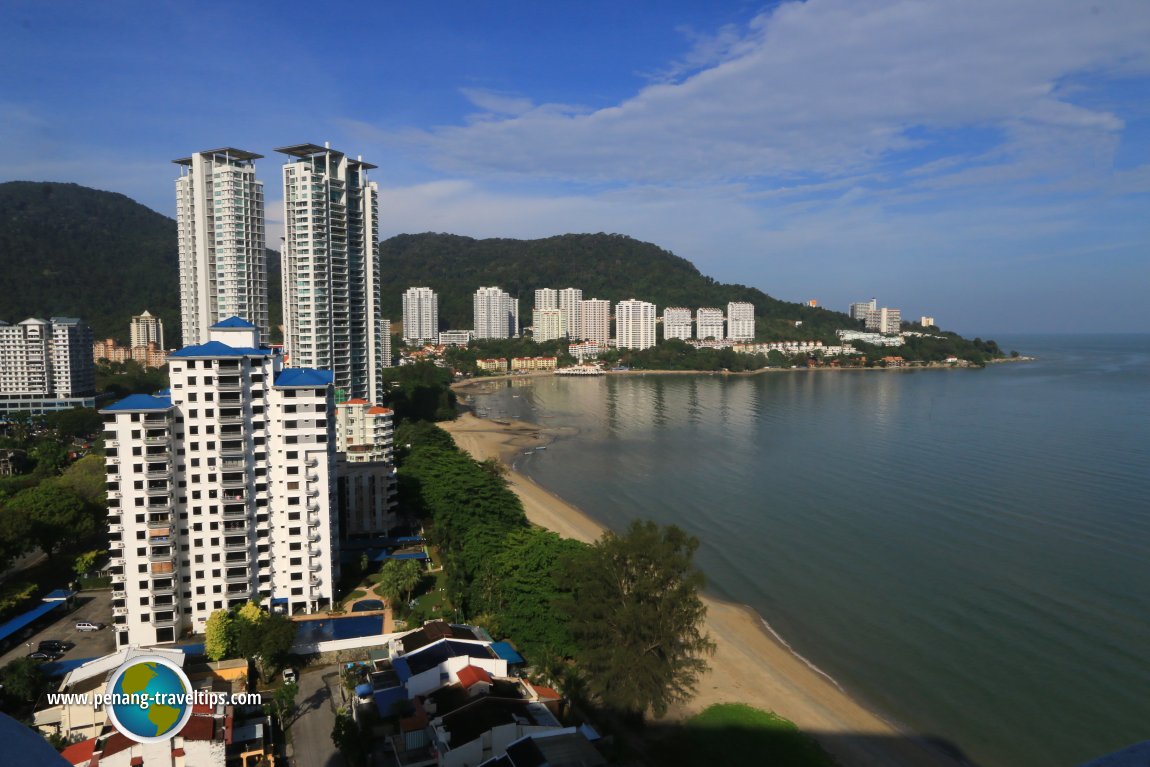 Tanjung Bungah
(4 March, 2017)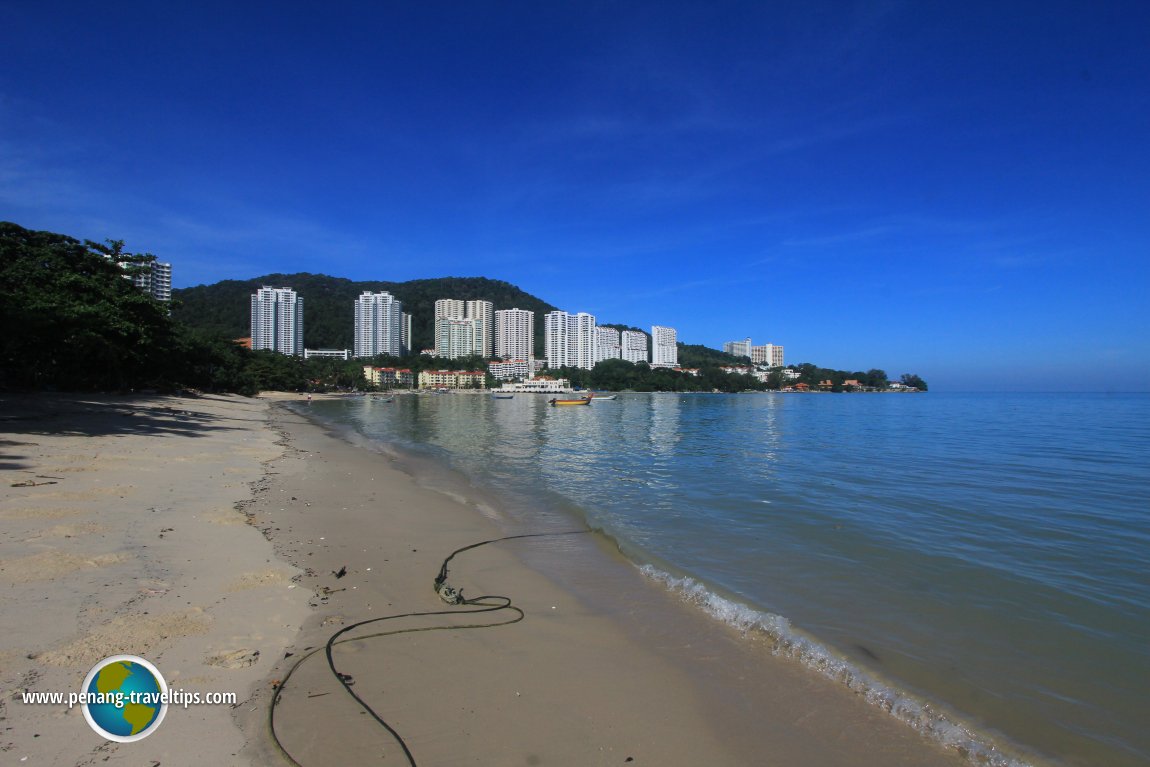 Tanjung Bungah, Penang
(2 November, 2013)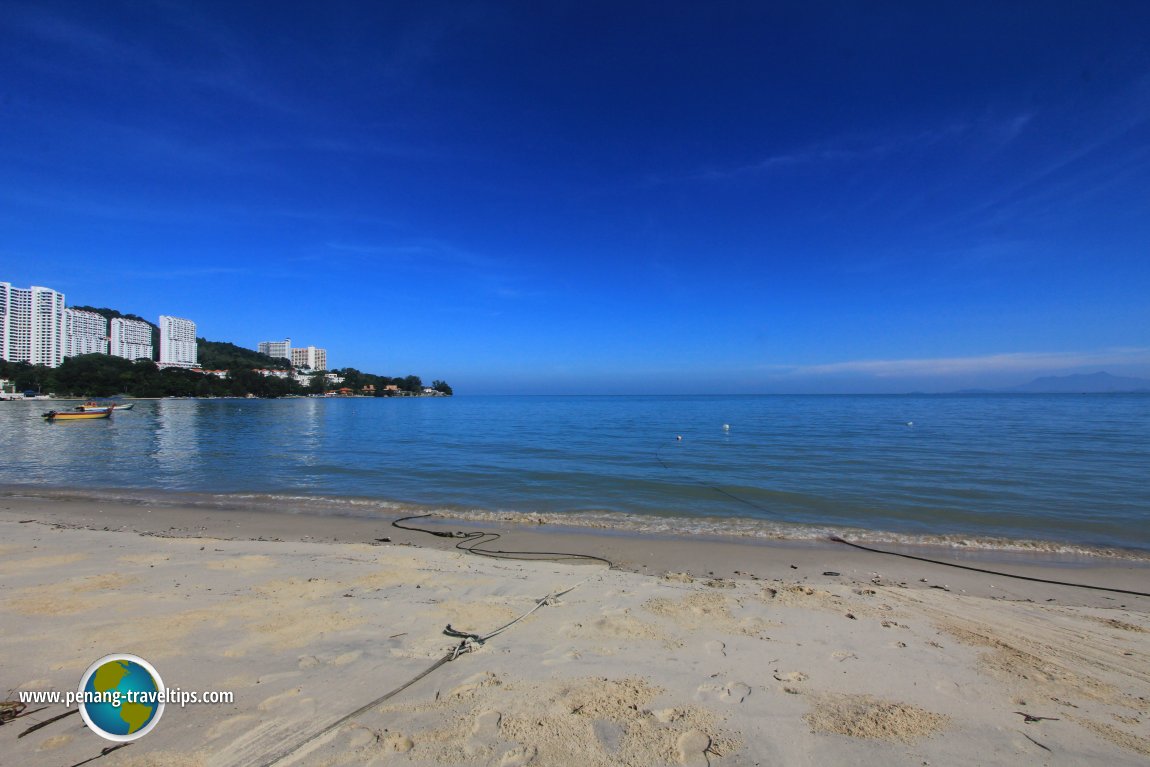 Tanjung Bungah, Penang
(2 November, 2013)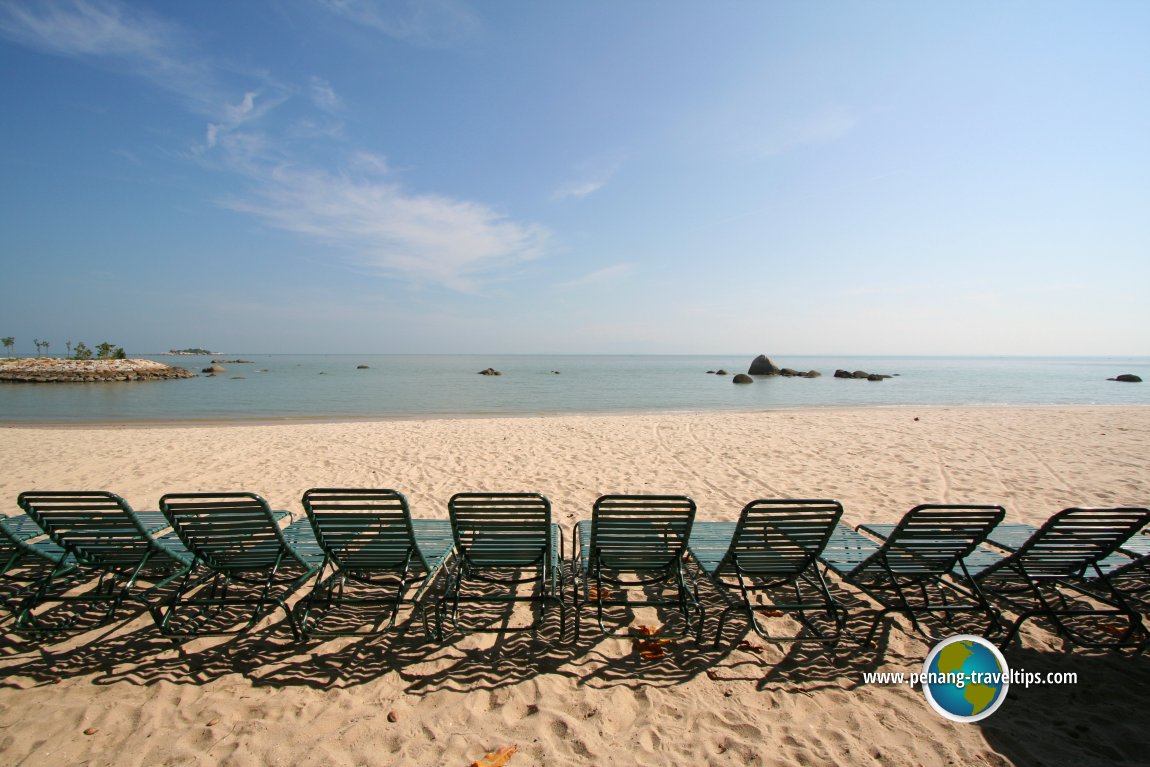 Deck chairs facing the cove in front of Four Stars by Sheraton Hotel at Tanjung Bungah
(1 April, 2009)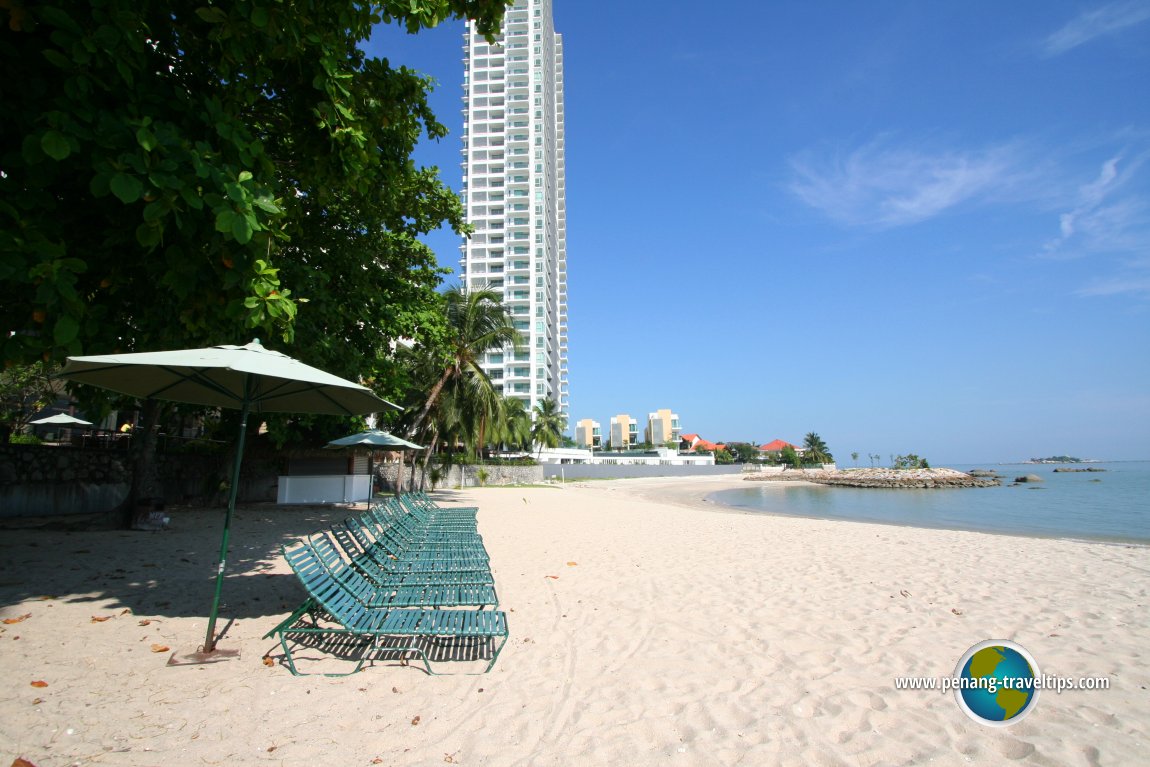 Tanjung Bungah beach
(1 April, 2009)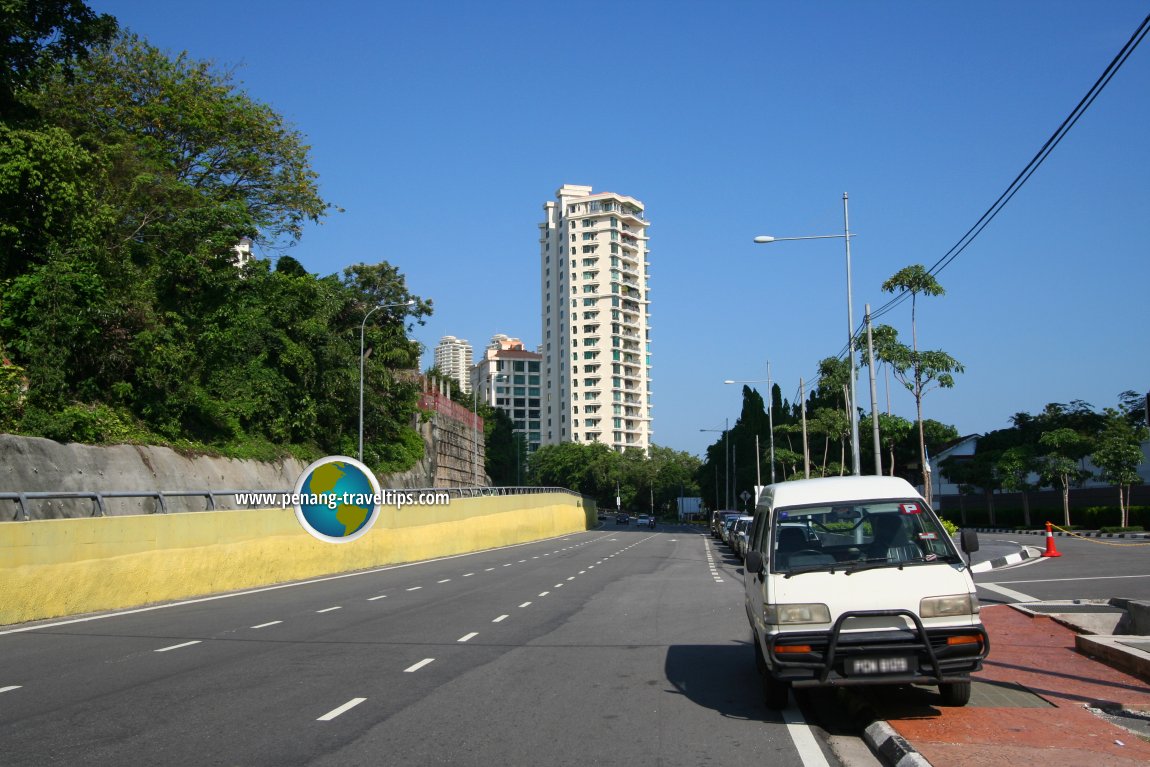 Jalan Tanjung Bungah
(1 April, 2009)

Add your shop/business to this website
The Penang Travel Tips website is a huge website that documents everything in Penang. On top of the hundreds of streets and tourist attractions, I also add in hundreds of shops and businesses.
If you operate a shop business in Penang, or anywhere in Malaysia or Singapore, contact me to add your business/shop into my website. It only a one-time fee, and your shop/business will be listed by location and category, helping your would-be customers find you. To find out more,
CONTACT ME
Visiting Penang? Find the lowest hotel room rates here!
Use our search engine to compare room rates from different hotel booking websites, to find the one that's lowest.
Travelling somewhere?
If you're travelling somewhere, use our online engine to find the online booking site that offers you the best room rates.
Book your hotel room here
If you're coming to Penang, book your hotel room online with Agoda. Agoda offers the best prices on 2,000,000+ properties worldwide.
Start here.
Local Guided Tours of Penang
If you are coming to Penang and need someone to show you around, I can arrange for you a licensed tour guide to take you around. Guides charge a fixed fee of RM360 for taking a small group of up to 10 people on 4-hour walking tours. Walking tours exceeding 4 hours is charged an additional RM90 per hour. Tours are tailored to guest requirement. For more details,
contact tour coordinator
. Other types of tours also available.
For details, click here.
Looking for a book? Get it from Book Depository with free delivery worldwide!
I have just discovered
Book Depository
, a subsidiary of Amazon.com, and I love it. This is where you can buy books and have them sent to you. But unlike Amazon, when you purchase using Book Depository, you enjoy free delivery worldwide.
Give it a try today!
Here's a list of the latest pages I have added or updated on my website.
My YouTube Videos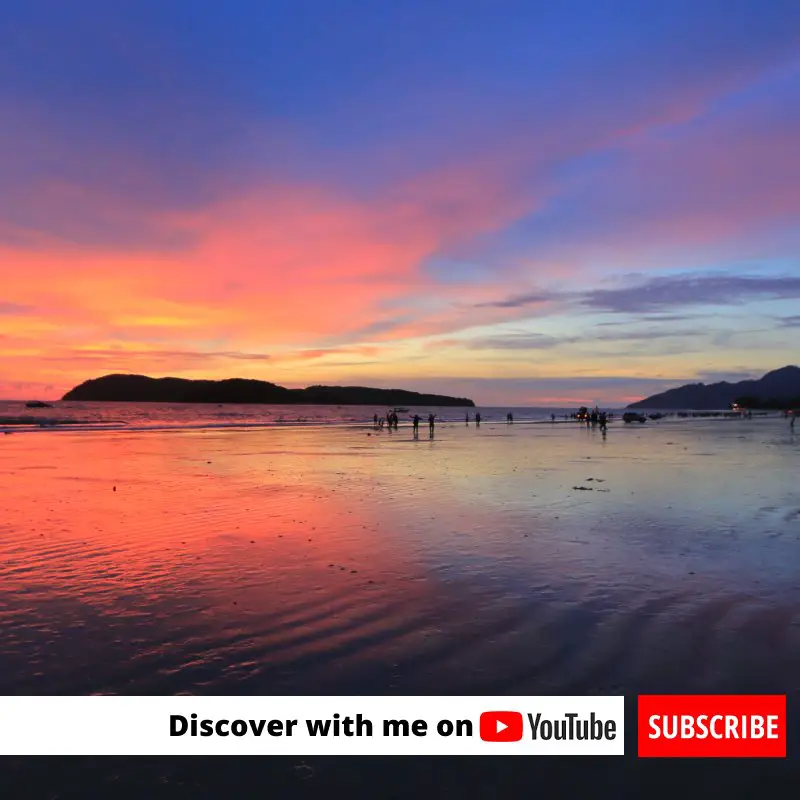 Check out
my YouTube Channel
and don't forget to subscribe!
Vital Links
Book Your Express Bus Ticket
|
Hire a car
|
Our Recipes
|
Facebook Posts
|
Just Curious
|
Not In The Dictionary
|
Our Flowering Garden
Vital Links
Book Your Express Bus Ticket
|
Engage a Tour Guide for Penang
|
What's Up at Penang Hotels
|
Hire a car
|
Facebook Posts
|
Our Recipes
|
Our Flowering Garden
|
Guide Book on Penang Durians
Discover the World
About Me