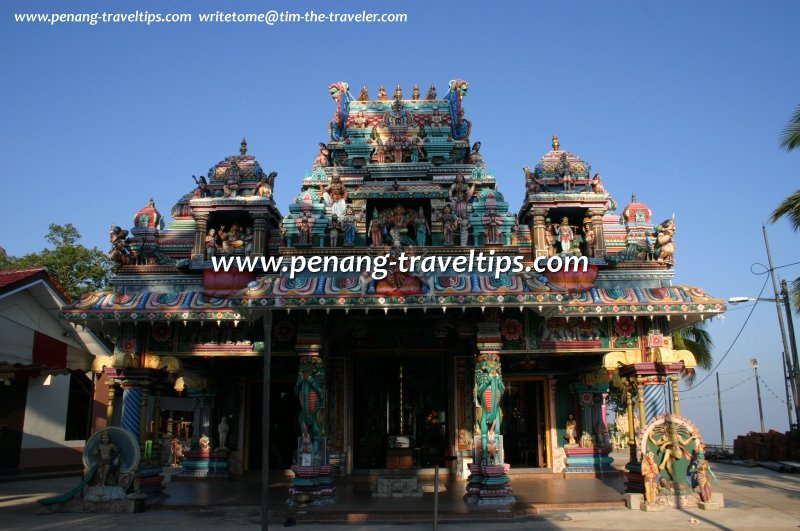 Sri Aruloli Thirumurugan Temple
(5 March 2005)

Sri Aruloli Thirumurugan
(GPS: 5.4253, 100.26831), or better known as the
Penang Hill Hindu Temple
, is one of the oldest Hindu temples in Penang. It started off in the 1800's as a small shrine to the Hindu deity Murugan -
the deity associated with Thaipusam
- by the Indian sepoys and sedan chair carriers, and is located at a mount within Penang Hill called Gun Hill. A trident, or Murugan Vel, was installed there by the devotees. Over the years, it was enlarged and rebuilt. The present-day incarnation of the Sri Aruloli Thirumurugan is a very ornate Hindu temple in the Dravidian architectural style of South India.
The Dravidian style of constructing Hindu temples calls for four principal parts. The temple proper, or
vimana
, is the shrine with a tower, a
mandapa
, or porch,
gopurams
, or gate towers, and
chawadis
, or pillar halls. In addition, there would usually be a tank of water for use in sacred rituals or for cleansing.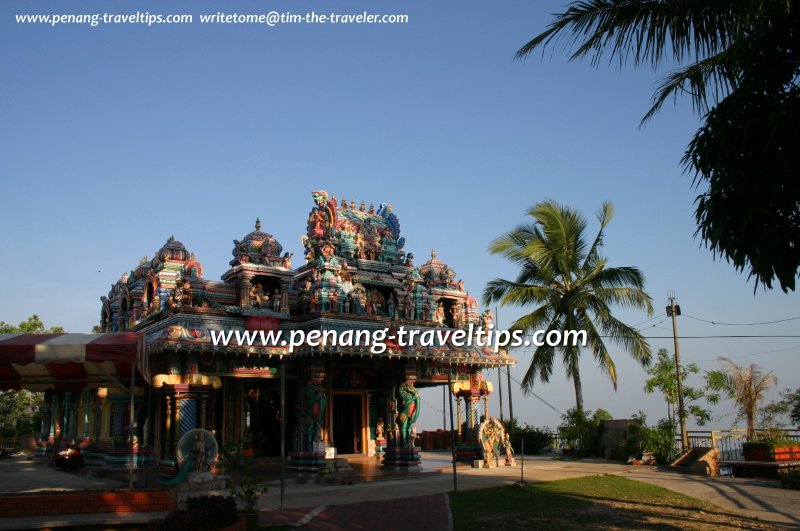 Another view of the Sri Aruloli Thirumurugan Temple
(5 March 2005)

What to see and do
The sculptures on the gopuram and vimana are exquisitely ornate and colorful. Photography enthusiasts should enjoy capturing every small detail of the temple. From the location of this temple, one can get good views of the surroundings.
Nearby Sights
The following are some of the places you can explore in Penang Hill, arranged in alphabetical order.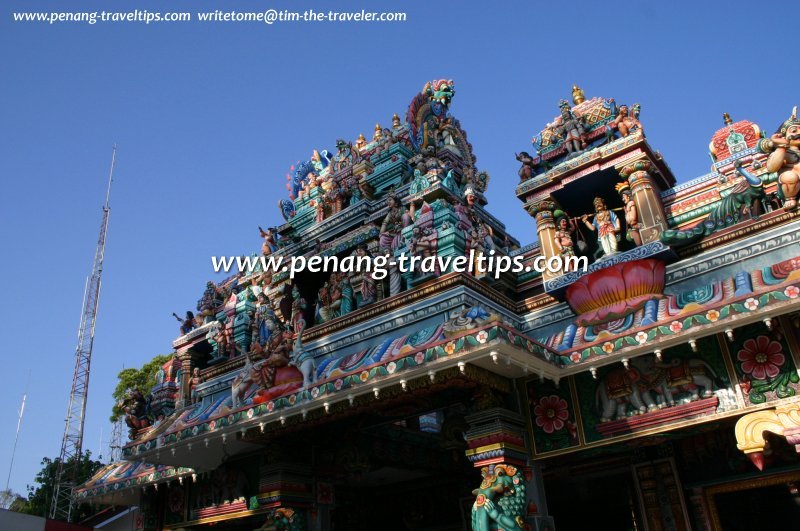 Close-up of the sculptures on the temple
(5 March 2005)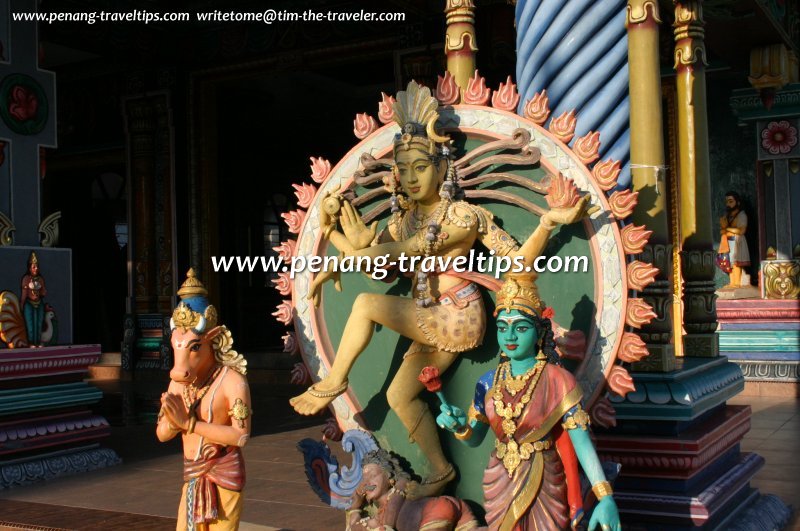 More sculptures at the Penang Hill Hindu Temple
(5 March 2005)

Getting there
Sri Aruloli Thirumurugan is located at Gun Hill, a small hillock in Penang Hill. From the Penang Hill Upper Railway Station, walk to the main square, then climb up the stairs to the temple. Follow the directional signs.
The Sri Aruloli Thirumurugan Temple is on the map of Penang Hill
Add your shop/business to this website
The Penang Travel Tips website is a huge website that documents everything in Penang. On top of the hundreds of streets and tourist attractions, I also add in hundreds of shops and businesses.
If you operate a shop business in Penang, or anywhere in Malaysia or Singapore, contact me to add your business/shop into my website. It only a one-time fee, and your shop/business will be listed by location and category, helping your would-be customers find you. To find out more,
CONTACT ME
Discover the World
About Me