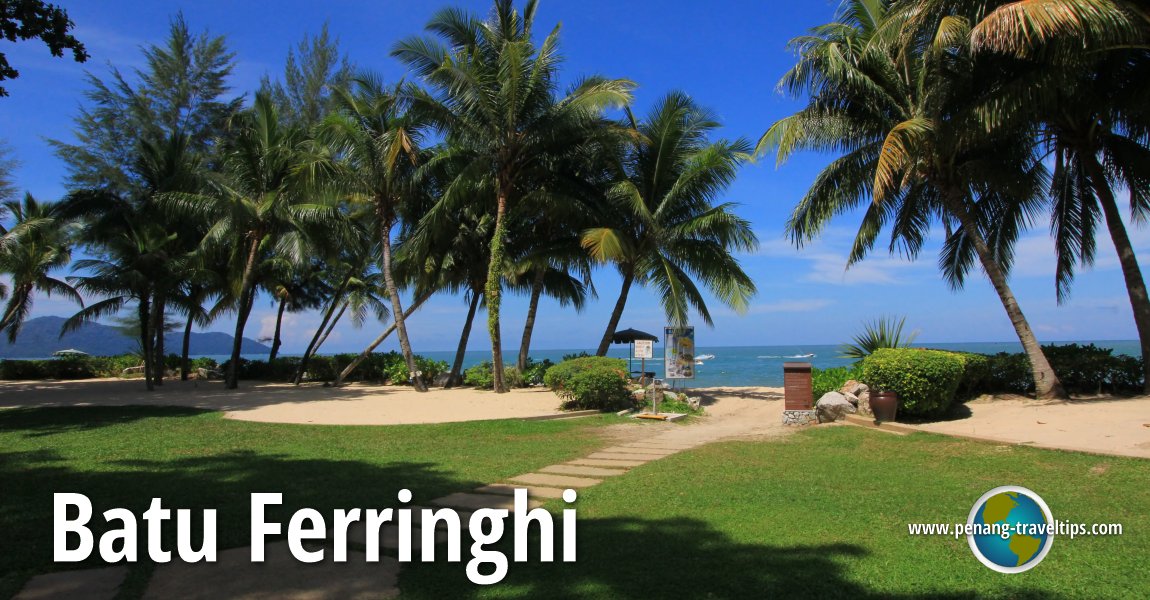 Batu Ferringhi
(7 December, 2014)

B. Melayu
Batu Ferringhi
(GPS: 5.47295, 100.24735), (Chinese: 峇都丁宜, Pinyin: Bādōu Dīngyí) is the most famous stretch of beach in Penang. This is where you find a big concentration of beach resorts. From the mid 70's to the early 90's, the Batu Ferringhi stretch saw massive construction as hotels line the shore one after another. In their wake are highrise condominiums offering splendid views of the sea overlooking the mainland. On a clear day, you can see Kedah Peak, also known as Gunung Jerai.
The word Ferringhi is said to originate as the Malay term for a person of Portuguese descent, but eventually came to embrace all Westerners. This word however, is not particular to the Malay language.
Where to stay in Batu Ferringhi
To avoid recommending on hearsay, I only suggest hotels in Batu Ferringhi where I have stayed and experienced their hospitality. These include
DoubleTree Resort by Hilton Penang
,
Golden Sands Resort Penang by Shangri-La
,
Hard Rock Hotel Penang
and
Shangri-La's Rasa Sayang Resort & Spa
.
Map of Batu Ferringhi
Hotels in Batu Ferringhi
Batu Ferringhi has a high concentration of mainstream hotels, including a number of international chains. Listed below are some of the hotels in the area.
Sights in Batu Ferringhi
Residential Accommodation in Batu Ferringhi
Buying property in Batu Ferringhi
Batu Ferringhi appeals to both locals and foreigners as one of the choice residential neighbourhoods. If you are keen to buy property here,
email me
(Timothy Tye) or WhatsApp me
+6012 429 9844
. As a real estate agent, I will be able to help you find a suitable unit for sale.
Email Me
WhatsApp Me
Residential Properties in Batu Ferringhi
Etymology of Batu Ferringhi
There is a strong possibility that the name "Ferringhi" is derived from Arabic, as the word
feringgi
is used as far afield as Ethiopia to mean a Western foreigner. The word further mutates to
"farang"
, the Thai term for a Western foreigner. The name Batu Ferringhi would therefore mean the rocks where the Western foreigner landed - a name that is uncannily appropriate to this day, just consider the rocky coastline on this stretch of Penang Island.
The very rock that gives Batu Ferringhi its name is believed to be none other than Lovers' Isle, a small rocky outcrop at the western edge of Batu Ferringhi, just before Teluk Bahang. In the old days it was known as Ujong Batu, but became popular as Lovers' Isle in the mid-20th century, though the name has receded from popularity by the 21st century. Like much of the northern coast of Penang, the shore has beautiful stretches of white sand dotted with huge boulders. During weekends, you will see local people coming here to picnic and anglers come to fish. The sea water, however, is not clean enough for swimming, and is likely to be infested with jellyfish.
Batu Ferringhi is Penang's main beach resort and one of the most happening night spots on the island. There are many hotels and resorts along the Batu Ferringhi road where all the creature comfort is available. You can just bask in the sun or indulge in any of the water sports. You can also go horseback riding along the beach. In addition to that, you can explore the
pasar malam
, the street-side night market where inexpensive trinkets are sold. There are a lot of restaurants along Batu Ferringhi to cater to every taste, local and foreign.
Going to Batu Ferringhi
You can reach Batu Ferringhi by taking
Rapid Penang
bus
101
from Weld Quay. If you are coming from the
airport
, take
102
.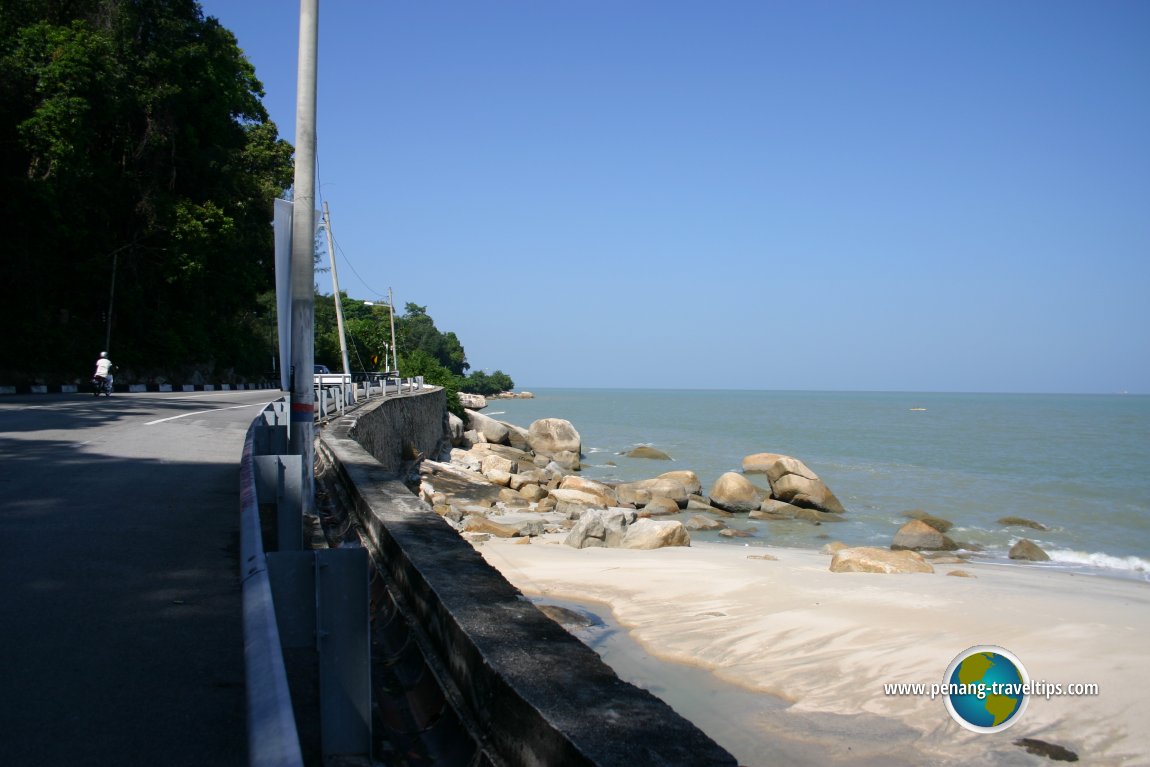 Batu Ferringhi coastal road
(23 December, 2003)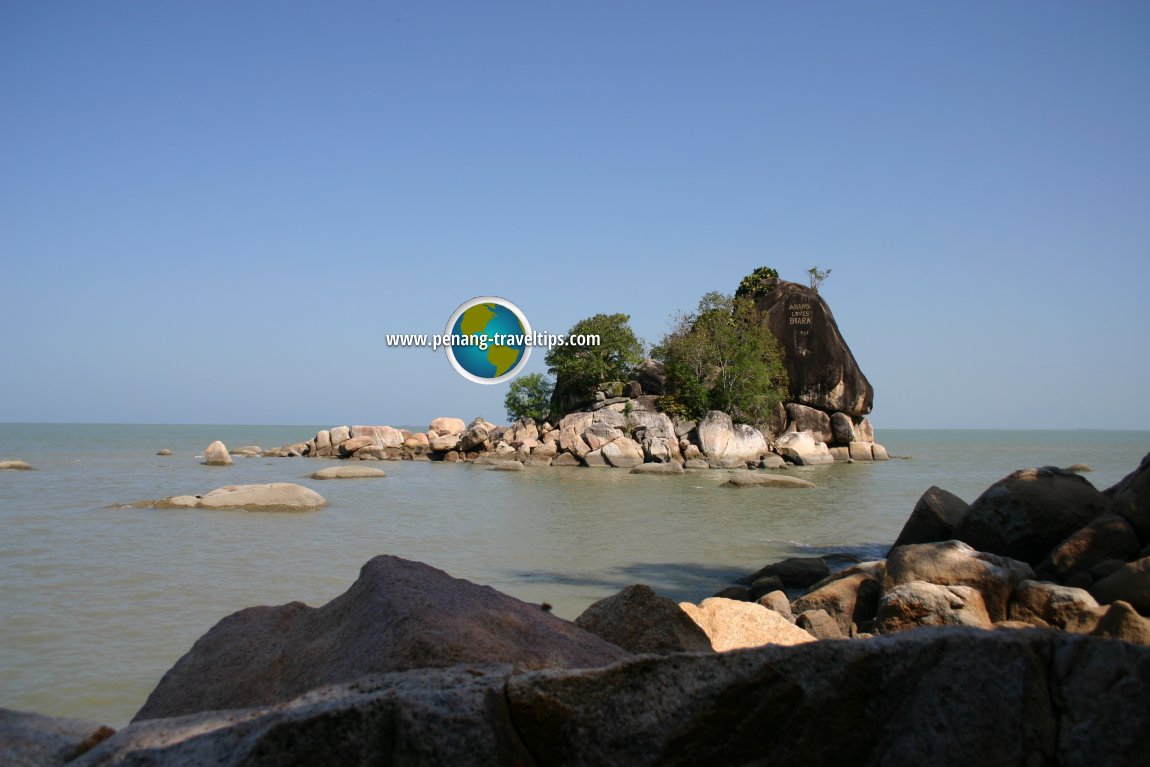 Lovers' Isle Batu Ferringhi
(23 December, 2003)

View of Sri Aluvang Muneeshwarar Temple along the Batu Ferringhi coast.
(13 April, 2016)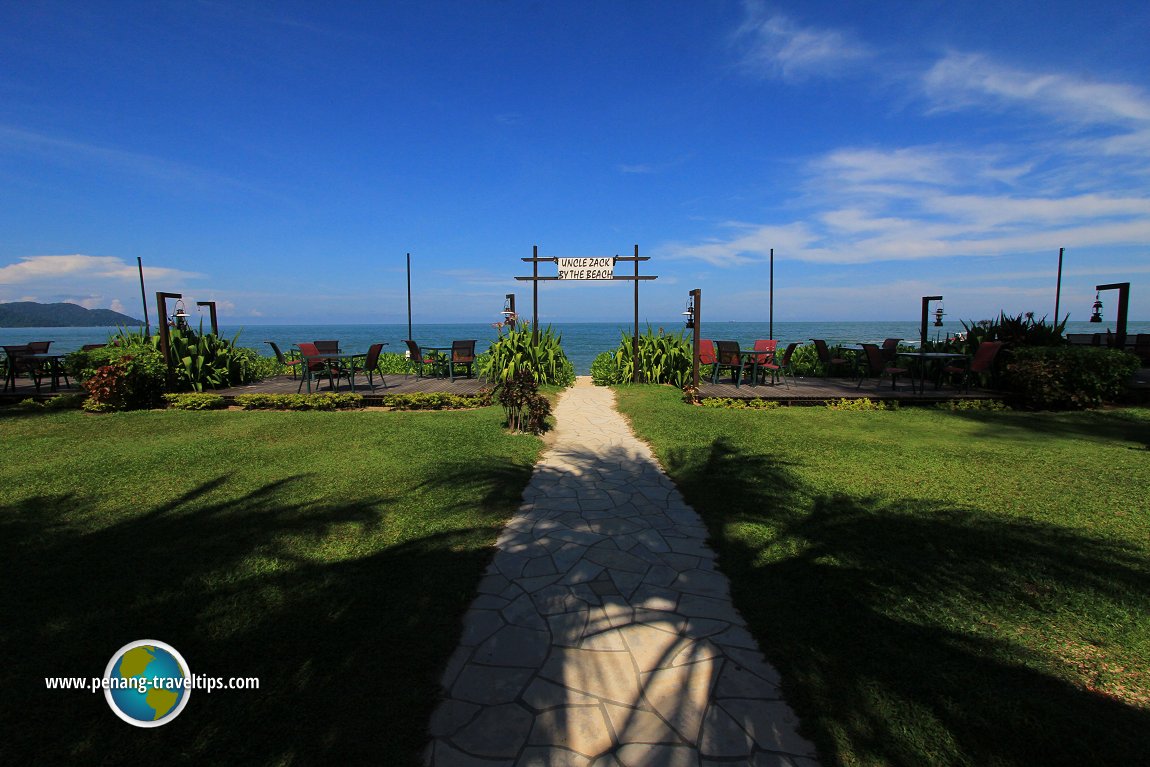 Uncle Zack By The Beach, restaurant at Parkroyal Penang Resort in Batu Ferringhi, Penang
(7 December, 2014)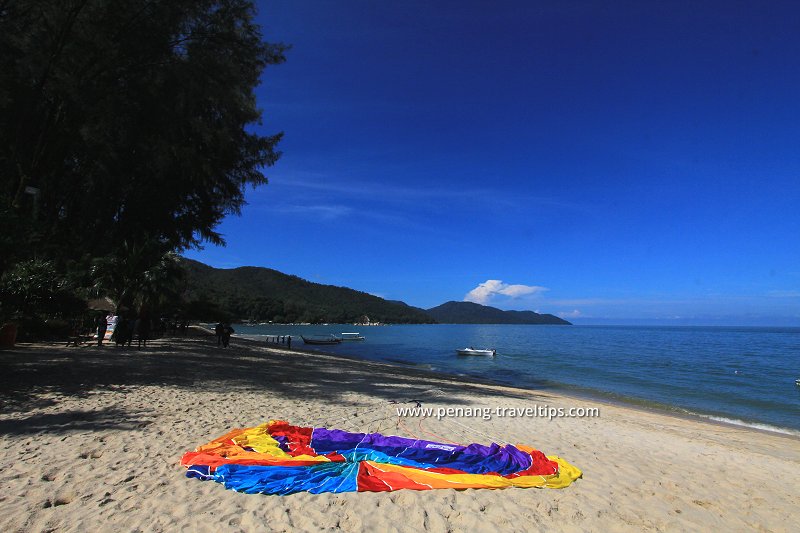 The sea at Batu Ferringhi
(7 December, 2014)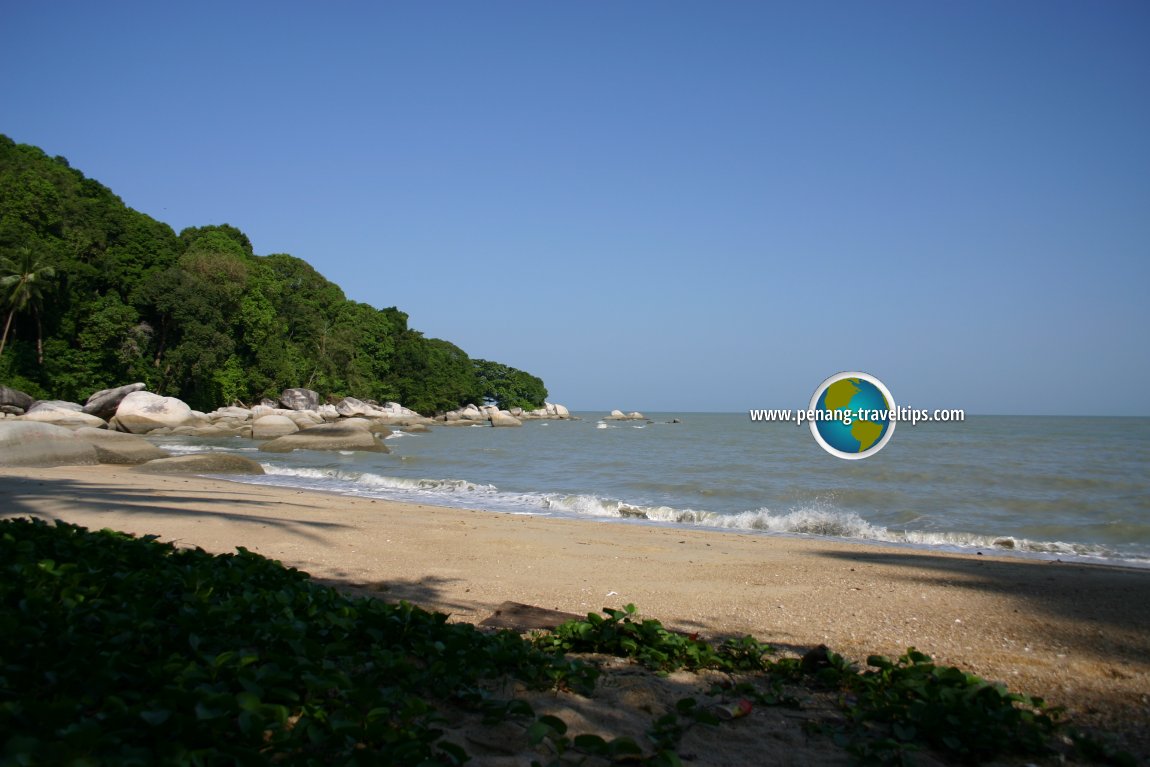 Batu Ferringhi, Penang
(23 December, 2003)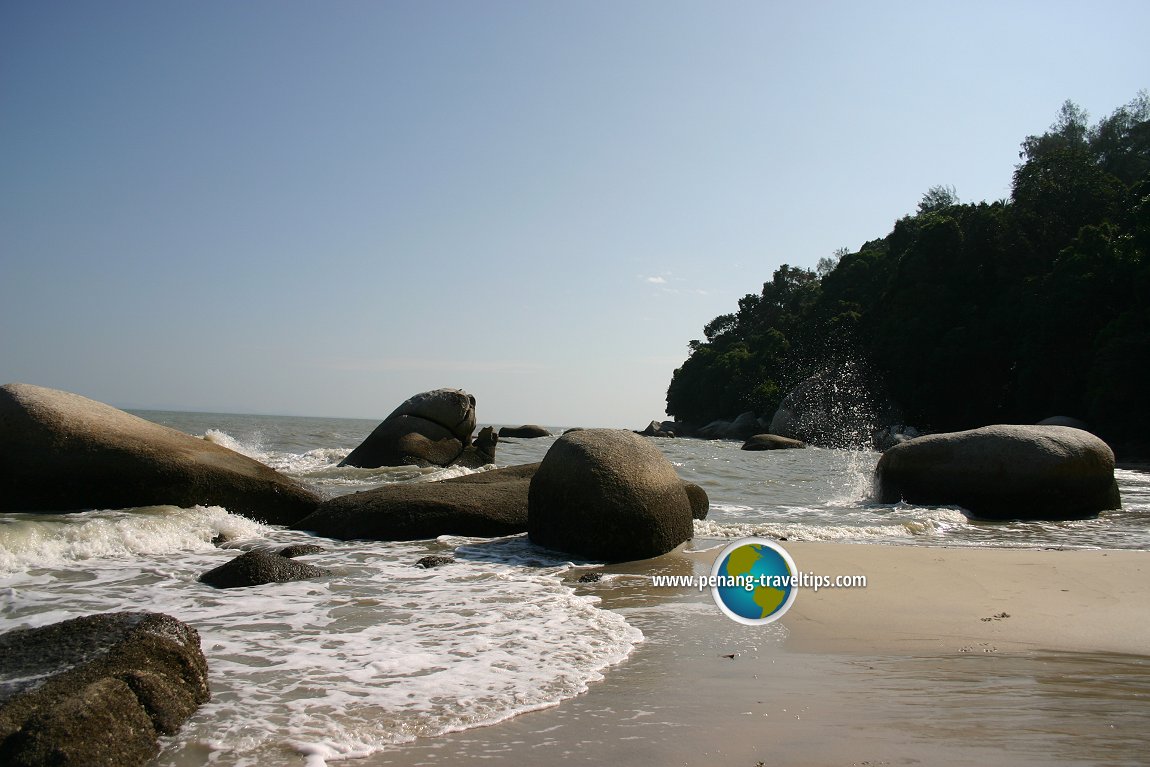 Coastal boulders of Batu Ferringhi
(23 December, 2003)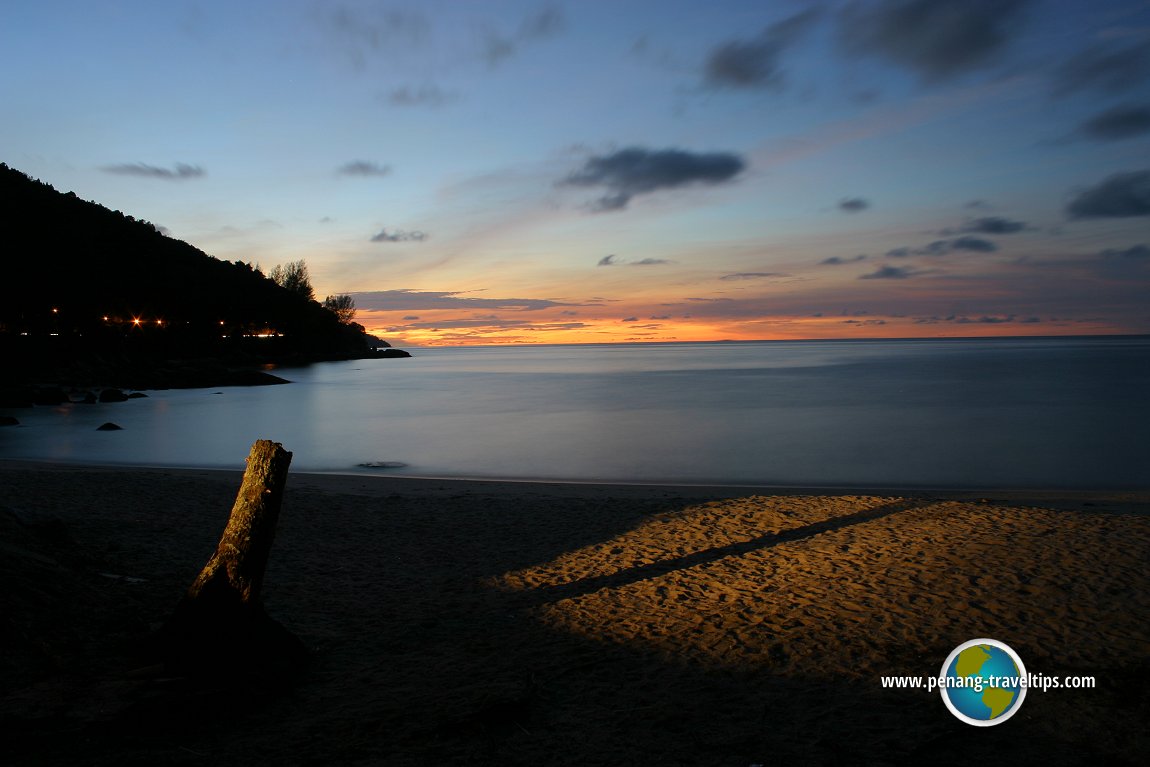 Dusk at Batu Ferringhi
(16 October, 2004)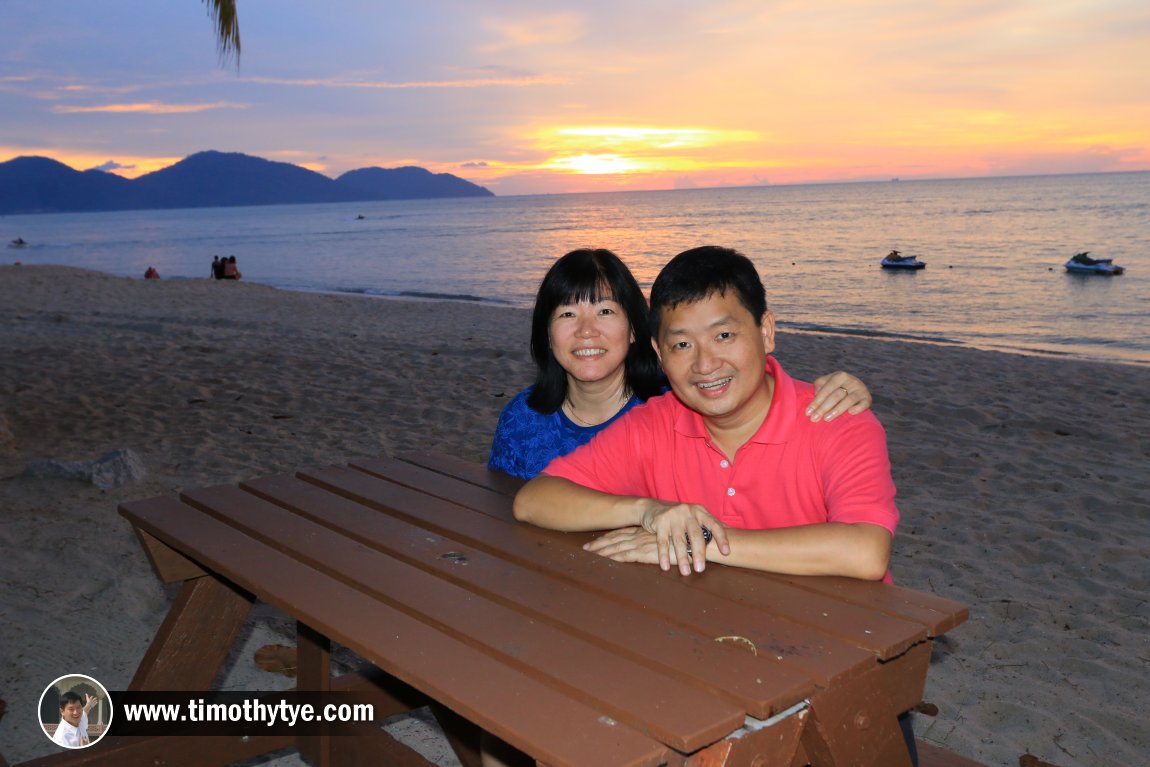 Sunset at Batu Ferringhi
(31 March, 2017)

Batu Ferringhi on Google Street View
Start of Batu Ferringhi.
Add your shop/business to this website
The Penang Travel Tips website is a huge website that documents everything in Penang. On top of the hundreds of streets and tourist attractions, I also add in hundreds of shops and businesses.
If you operate a shop business in Penang, or anywhere in Malaysia or Singapore, contact me to add your business/shop into my website. It only a one-time fee, and your shop/business will be listed by location and category, helping your would-be customers find you. To find out more,
CONTACT ME
Visiting Penang? Find the lowest hotel room rates here!
Use our search engine to compare room rates from different hotel booking websites, to find the one that's lowest.
Travelling somewhere?
If you're travelling somewhere, use our online engine to find the online booking site that offers you the best room rates.
Book your hotel room here
If you're coming to Penang, book your hotel room online with Agoda. Agoda offers the best prices on 2,000,000+ properties worldwide.
Start here.
Local Guided Tours of Penang
If you are coming to Penang and need someone to show you around, I can arrange for you a licensed tour guide to take you around. Guides charge a fixed fee of RM360 for taking a small group of up to 10 people on 4-hour walking tours. Walking tours exceeding 4 hours is charged an additional RM90 per hour. Tours are tailored to guest requirement. For more details,
contact tour coordinator
. Other types of tours also available.
For details, click here.
Looking for a book? Get it from Book Depository with free delivery worldwide!
I have just discovered
Book Depository
, a subsidiary of Amazon.com, and I love it. This is where you can buy books and have them sent to you. But unlike Amazon, when you purchase using Book Depository, you enjoy free delivery worldwide.
Give it a try today!
Here's a list of the latest pages I have added or updated on my website.
My YouTube Videos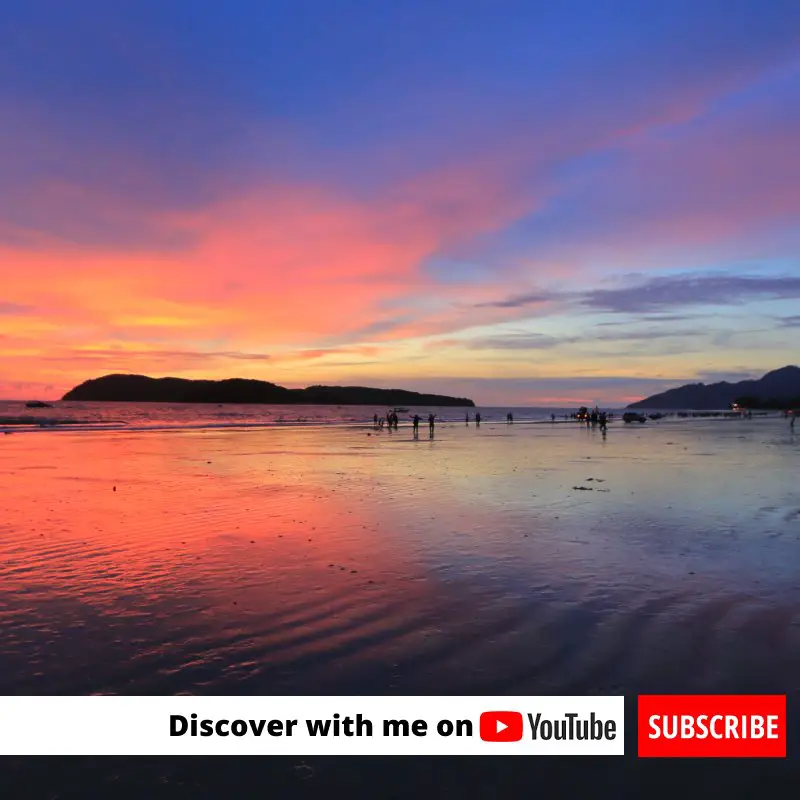 Check out
my YouTube Channel
and don't forget to subscribe!
Vital Links
Book Your Express Bus Ticket
|
Hire a car
|
Our Recipes
|
Facebook Posts
|
Just Curious
|
Not In The Dictionary
|
Our Flowering Garden
Vital Links
Book Your Express Bus Ticket
|
Engage a Tour Guide for Penang
|
What's Up at Penang Hotels
|
Hire a car
|
Facebook Posts
|
Our Recipes
|
Our Flowering Garden
|
Guide Book on Penang Durians
Discover the World
About Me