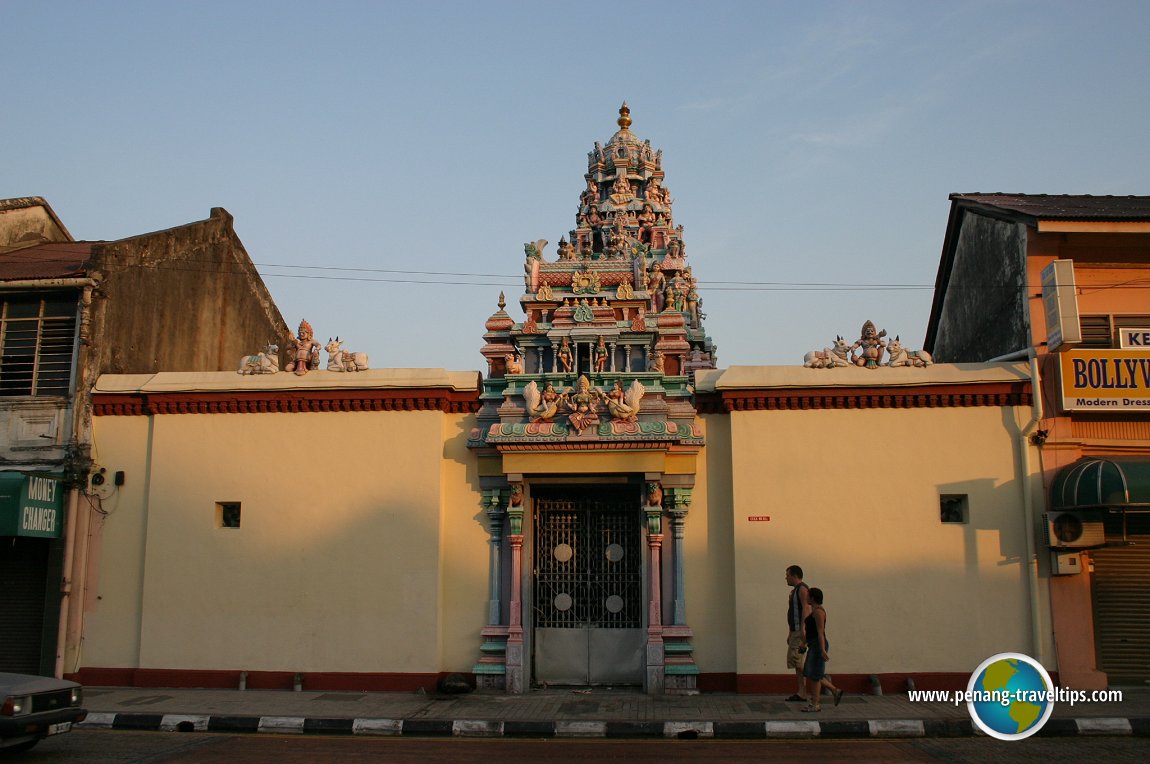 Arulmigu Mahamariamman Temple, rear façade facing Pitt Street
(26 January, 2005)

The
Arulmigu Mahamariamman Temple
(GPS: 5.41728, 100.3382) on
Queen Street
, George Town, is one of the oldest Hindu temples in Penang. Also known as Sri Mahamariamman Temple or simply the Mariamman Temple, it is dedicated to the Hindu deity Sri Muthu Mariamman, who has a following among the Indians of South India.
The Arulmigu Mahamariamman Temple has its back facing Pitt Street (
Jalan Masjid Kapitan Keling
). Scholars believe the name Mariamman comes from two words,
mari
meaning power, and
amman
meaning mother. Sri Muthu Mariamman is considered a motherly power figure, a goddess of mercy and patron deity of the peasants of southern India.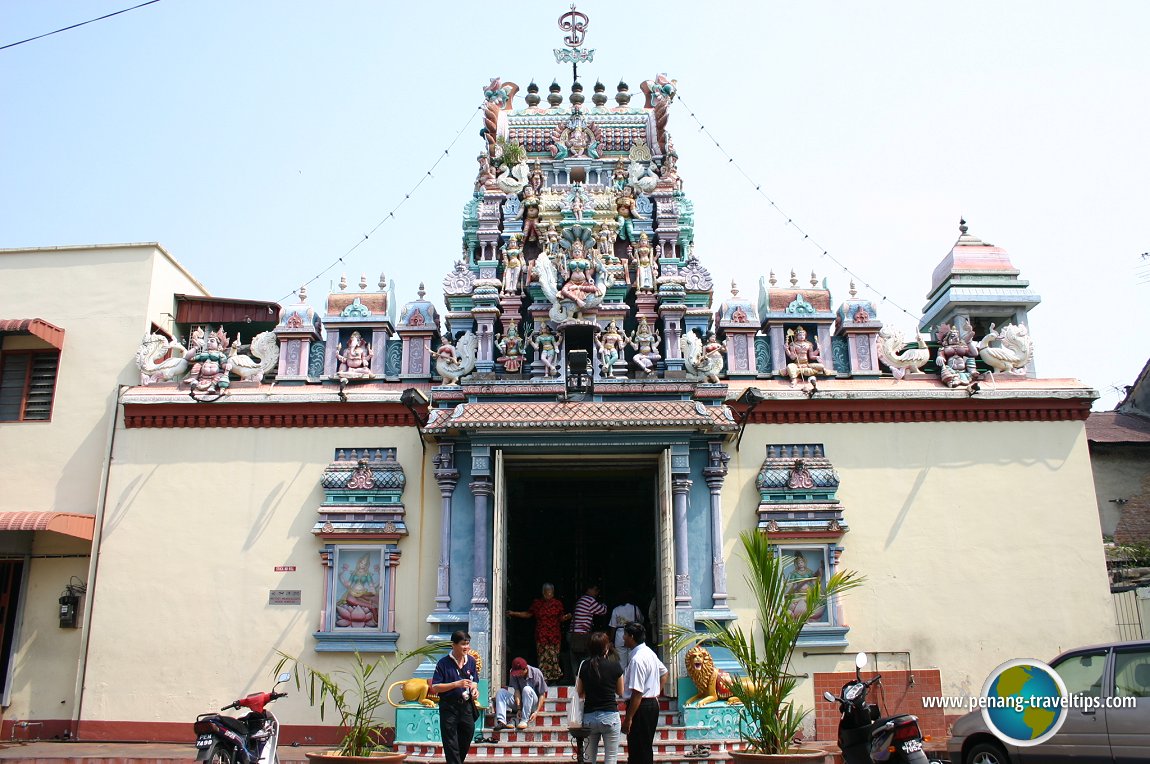 Arulmigu Mahamariamman Temple, front façade facing Queen Street
(24 June, 2005)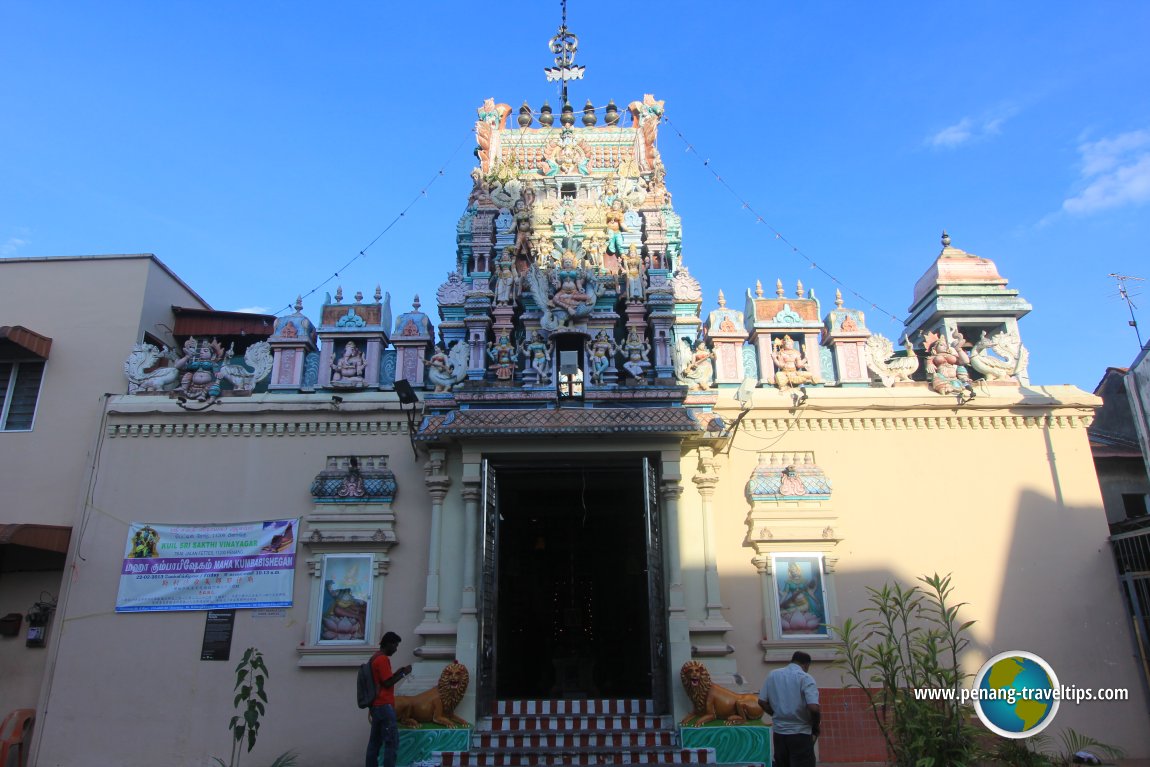 Arulmigu Mahamariamman Temple in the morning
(5 February, 2013)

Like many other Hindu temples in Penang, the Arulmigu Mahamariamman Temple began as a small and simple shrine. According to records, the land on which the Mahamariamman Temple stood was granted in 1801 by the British to one person by the name of Betty Lingam Chetty, who in all likelihood was the Kapitan (headman or community leader) of the Tamils and South Indians. This was done to ensure that the Indian community, which includes the merchants, labourers and sepoys are settled in one particular area, for ease of managing the group.
The majority of the people who lived around the temple were waterfront workers who were the backbone of the Penang port. These Indian stevedores were organised in groups called
kootam
- a member of a kootam is a
kootakadai
, and heading each kootam is a
thandal
. Together, the Indian community numbered about 2000 workers and they inhabited the area bounded by Queen Street,
King Street
,
Penang Street
,
Market Street
and
Church Street
, an area collectively known as
Ellammuchanthi
in Tamil, or Simpang Lelong in Malay. This area is known today as
Little India
.
The crest on the back gate of Mahamariamman Temple
(24 June, 2005)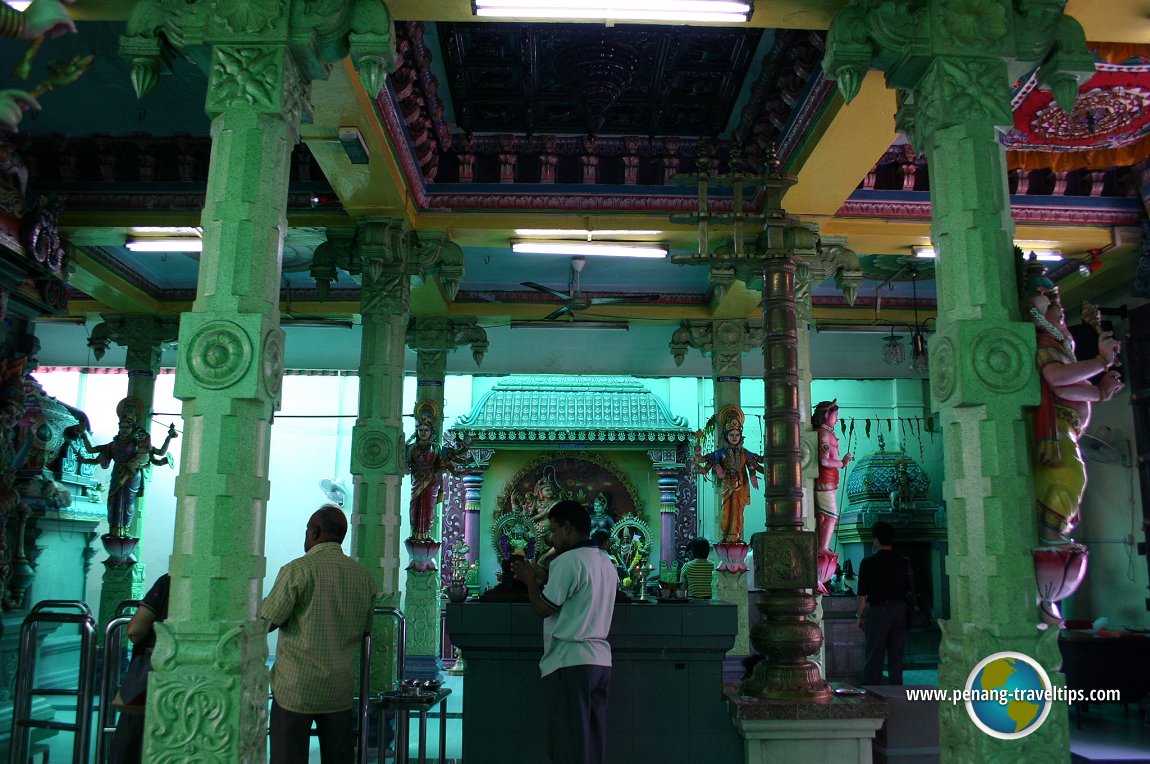 Interior of Arulmigu Mahamariamman Temple
(21 August, 2004)

The Sri Mahamariamman shrine was enlarged into a temple in 1833. Incidentally, since this was when it became a proper temple, the year 1833 is taken as the year that it was founded. At the time of its founding, it was known as the Sri Muthu Mariamman Temple. It was only in 1980 that it became known by its present name, Sri Arulmigu Mahamariamman Temple - although the name is often written as Sri Mariamman Temple, Mahamariamman Temple and so on. The Arulmigu Mahamariamman Temple has a 23 feet tall sculptured tower, or
gopuram
, on which are 38 statues of Hindu deities.
During the nine-day Navarithri festival, Arulmigu Mahamariamman Temple holds a procession where the deity Mariamman is paraded in a decorated wooden chariot. The procession negotiates the tight streets of
Little India
.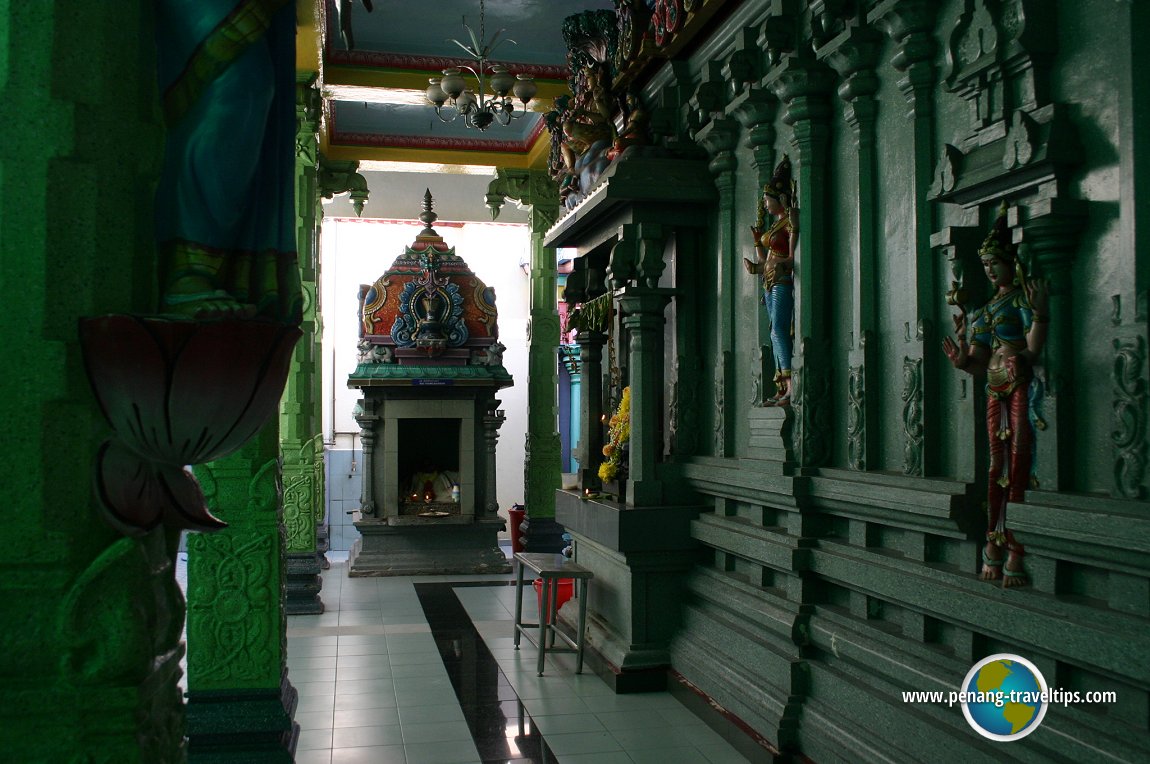 Shrines within the Arulmigu Mahamariamman Temple
(21 August, 2004)

Getting there
You can walk from the
Weld Quay Ferry & Bus Terminal
to the Arulmigu Mahamariamman Temple. Take the pedestrian bridge across
Weld Quay
and then turn left and walk along Weld Quay until you reach the junction of
Chulia Street Ghaut
on your right. Take Chulia Street Ghaut, which continues as Chulia Street after the intersection with
Beach Street
. On reaching the junction with Queen Street, turn right, and you will see the Arulmigu Mahamariamman Temple immediately on your left. Admission is free, but remember to remove your shoes. Also, be decently attired. Photography is allowed except for the central sanctum where no photography is allowed.
What to see and do
Admire the South Indian temple architecture, with its
gopuram
(towers) at the gate. Walk around the temple compound and get to know the different deities inside. Ask questions to the priests if they are not busy, and they will most likely entertain you.
Nearby Sights
The Arulmigu Mahamariamman Temple is on the map of Queen Street
Add your shop/business to this website
The Penang Travel Tips website is a huge website that documents everything in Penang. On top of the hundreds of streets and tourist attractions, I also add in hundreds of shops and businesses.
If you operate a shop business in Penang, or anywhere in Malaysia or Singapore, contact me to add your business/shop into my website. It only a one-time fee, and your shop/business will be listed by location and category, helping your would-be customers find you. To find out more,
CONTACT ME
Visiting Penang? Find the lowest hotel room rates here!
Use our search engine to compare room rates from different hotel booking websites, to find the one that's lowest.
Travelling somewhere?
If you're travelling somewhere, use our online engine to find the online booking site that offers you the best room rates.
Book your hotel room here
If you're coming to Penang, book your hotel room online with Agoda. Agoda offers the best prices on 2,000,000+ properties worldwide.
Start here.
Local Guided Tours of Penang
If you are coming to Penang and need someone to show you around, I can arrange for you a licensed tour guide to take you around. Guides charge a fixed fee of RM360 for taking a small group of up to 10 people on 4-hour walking tours. Walking tours exceeding 4 hours is charged an additional RM90 per hour. Tours are tailored to guest requirement. For more details,
contact tour coordinator
. Other types of tours also available.
For details, click here.
Looking for a book? Get it from Book Depository with free delivery worldwide!
I have just discovered
Book Depository
, a subsidiary of Amazon.com, and I love it. This is where you can buy books and have them sent to you. But unlike Amazon, when you purchase using Book Depository, you enjoy free delivery worldwide.
Give it a try today!
Here's a list of the latest pages I have added or updated on my website.
My YouTube Videos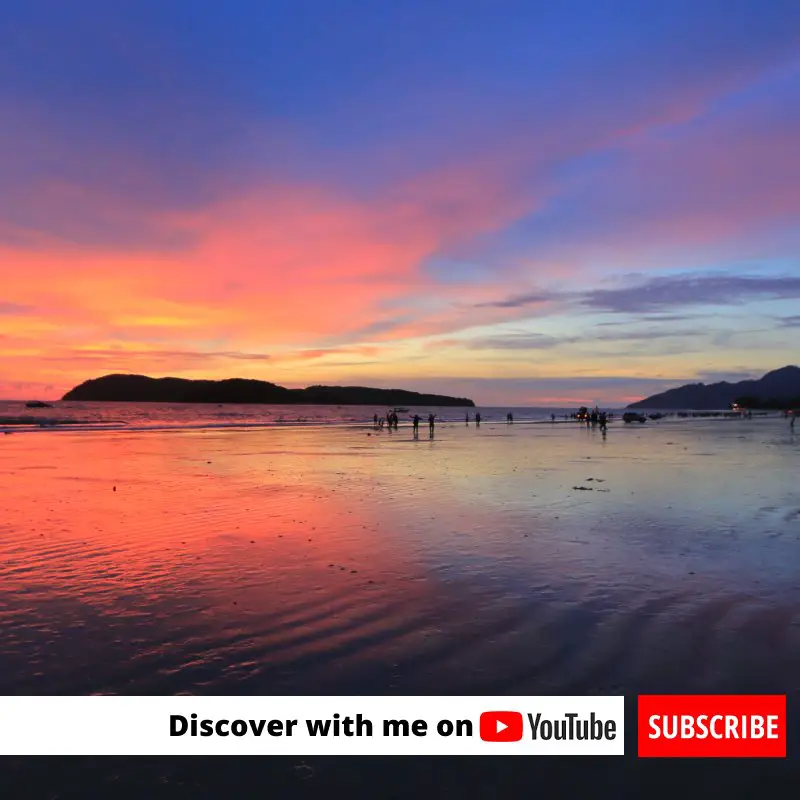 Check out
my YouTube Channel
and don't forget to subscribe!
Vital Links
Book Your Express Bus Ticket
|
Hire a car
|
Our Recipes
|
Facebook Posts
|
Just Curious
|
Not In The Dictionary
|
Our Flowering Garden
Vital Links
Book Your Express Bus Ticket
|
Engage a Tour Guide for Penang
|
What's Up at Penang Hotels
|
Hire a car
|
Facebook Posts
|
Our Recipes
|
Our Flowering Garden
|
Guide Book on Penang Durians
Discover the World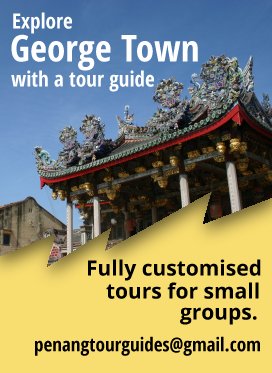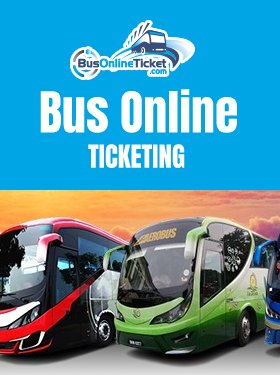 About Me