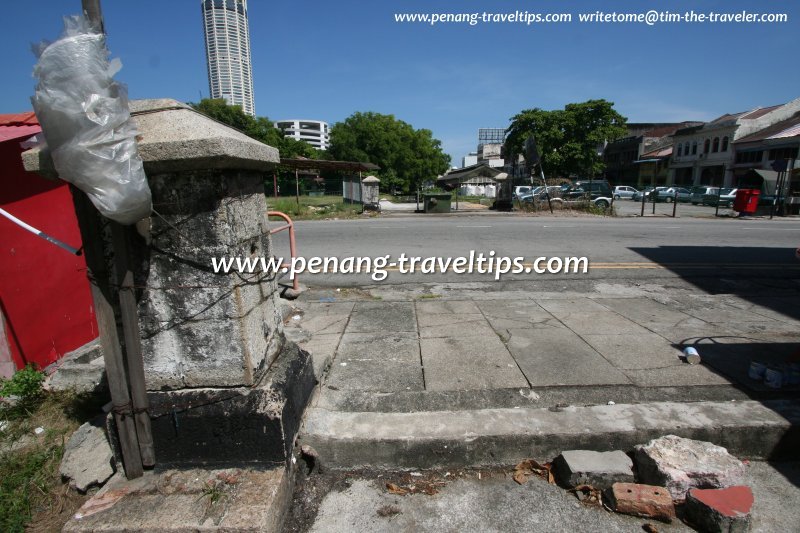 Anson Bridge
(19 March, 2010)

Anson Bridge
is a small historical bridge in
George Town, Penang
. It links Beach Street to
Bridge Street
.
I have known about the Anson Bridge for quite some time, and have briefly documented it when I was researching the
Prangin Canal
. In the past week (of March 2010), there has been renewed interest in restoring the Anson Bridge, so I revisited the area.
To say the least, Anson Bridge is insignificant to the eyes. You might not even notice it unless you pay full attention. It is located over Bridge Street just before the traffic lights of
Prangin Road
junction. The bridge goes across Prangin Canal, parts of which is still visible. So what's the big deal with Anson Bridge.
Anson Bridge is a very important bridge in 19th century George Town. Historically, it provides the main link between George Town and the hinterland. (Up until the third quarter of the 19th century, George Town reached as far as Prangin Canal, and the land south of the canal was regarded as countryside.) According to oral history (people I spoke of who remember seeing the bridge in their childhood days), the bridge is an arch bridge that is higher than the roads. This allows perahus to pass easily under it.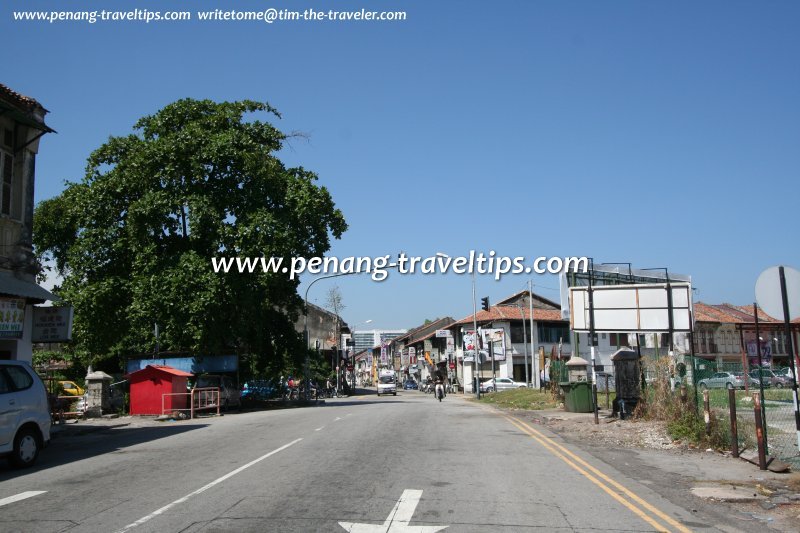 View across Anson Bridge
(19 March, 2010)

If you look at Anson Bridge today, it is almost street level. This is because the surrounding roads have been paved over many times, the result of which, the roads are now much higher than before. You can notice this by looking at the level of the surrounding houses. The detrimental effect of having such high roads is that during severe downpours, the houses quickly get flooded.
Anson Bridge was named after Major General Archibald Edward Harbord Anson, who was the Lieutenant Governor of Penang from 1867 to 1871 (read
Governors of the Straits Settlement
).
At time of writing, I am still trying to figure out the year that Anson Bridge was built, but judging from whom it was named after, I would suppose that the year from 1867 to the end of the 19th century would be when the bridge was built. That coincides with when land reclamation took place, the result of which
Prangin Road Ghaut
was created. I suppose this is also when
Anson Road
was built, and named after the same governor.
Considering the significance of Anson Bridge, the local government should take steps to restore it. It would also be proper if a plaque can be erected so that the story of the bridge can be appreciated by the people today.
Nearby Sights
Nearby Shopping
Location of Anson Bridge on the map
Add your shop/business to this website
The Penang Travel Tips website is a huge website that documents everything in Penang. On top of the hundreds of streets and tourist attractions, I also add in hundreds of shops and businesses.
If you operate a shop business in Penang, or anywhere in Malaysia or Singapore, contact me to add your business/shop into my website. It only a one-time fee, and your shop/business will be listed by location and category, helping your would-be customers find you. To find out more,
CONTACT ME
Visiting Penang? Find the lowest hotel room rates here!
Use our search engine to compare room rates from different hotel booking websites, to find the one that's lowest.
Travelling somewhere?
If you're travelling somewhere, use our online engine to find the online booking site that offers you the best room rates.
Book your hotel room here
If you're coming to Penang, book your hotel room online with Agoda. Agoda offers the best prices on 2,000,000+ properties worldwide.
Start here.
Local Guided Tours of Penang
If you are coming to Penang and need someone to show you around, I can arrange for you a licensed tour guide to take you around. Guides charge a fixed fee of RM360 for taking a small group of up to 10 people on 4-hour walking tours. Walking tours exceeding 4 hours is charged an additional RM90 per hour. Tours are tailored to guest requirement. For more details,
contact tour coordinator
. Other types of tours also available.
For details, click here.
Looking for a book? Get it from Book Depository with free delivery worldwide!
I have just discovered
Book Depository
, a subsidiary of Amazon.com, and I love it. This is where you can buy books and have them sent to you. But unlike Amazon, when you purchase using Book Depository, you enjoy free delivery worldwide.
Give it a try today!
Here's a list of the latest pages I have added or updated on my website.
My YouTube Videos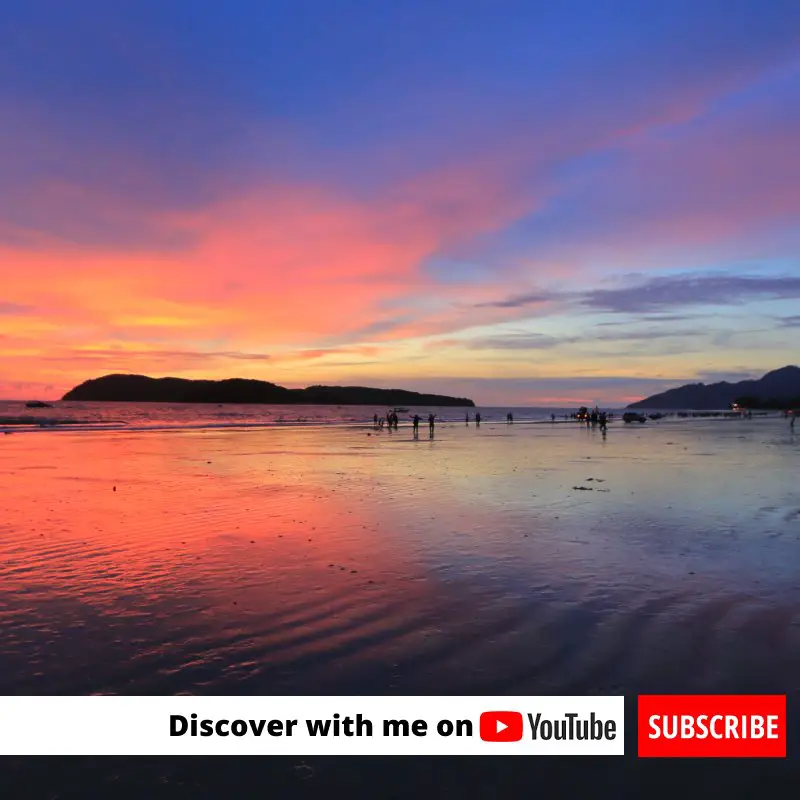 Check out
my YouTube Channel
and don't forget to subscribe!
Vital Links
Book Your Express Bus Ticket
|
Hire a car
|
Our Recipes
|
Facebook Posts
|
Just Curious
|
Not In The Dictionary
|
Our Flowering Garden
Vital Links
Book Your Express Bus Ticket
|
Engage a Tour Guide for Penang
|
What's Up at Penang Hotels
|
Hire a car
|
Facebook Posts
|
Our Recipes
|
Our Flowering Garden
|
Guide Book on Penang Durians
Discover the World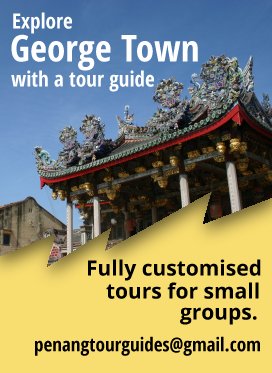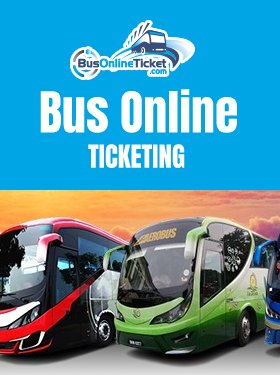 About Me