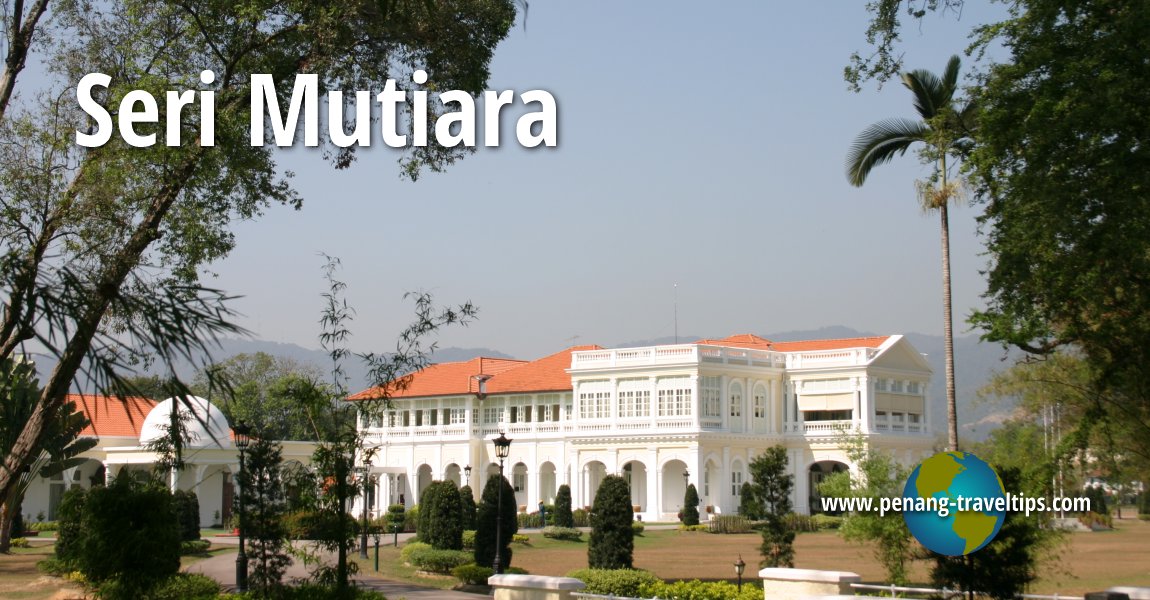 Seri Mutiara, Penang
(29 January, 2005)

Seri Mutiara
(GPS: 5.4166, 100.30804) is the official residence of the Yang Di-Pertuan Negeri, or governor, of Penang. It is located along
Western Road
, also called Jalan Utama, and overlooks the
Polo Ground
.
The history of Seri Mutiara goes back to 1888, when a decision was made to build the official residence of the Resident Councillor of Penang on the site in front of the
Polo Ground
. Until then, the British administrators had had their residences along the North Shore, which is where
Jalan Sultan Ahmad Shah
is today.
Seri Mutiara was at that time known as the Residency. The architect who designed it was Major Sir Maurice Alexander Cameron, the deputy colonial engineer and Surveyor General of the Straits Settlements at that time. The building has a floor plan of the capital letter T, with an east and west wing, and an axis. Pilasters and columns decorate the ground and upper floor. The roofline is balustraded, thereby hiding the roof from view.
The stately Seri Mutiara was completed in 1890 and cost $48,000 Straits Dollars. Fittings and furnishing placed the total cost of the governor's residence at over $81,000. The first occupant of the Residency was A.M. Skinner, the sixth Resident Councillor of Penang. The grounds surrounding it is immaculately kept. It is also home to several very interesting trees, forming a mini botanic gardens which, unfortunately, is not open to the public. Among the trees here are the brazil nut, the elephant apple, the cannon-ball tree, nutmeg, Indian ebony, butterfruit, teak, and one of the three
baobab trees in Penang
. Why so many trees here? Well, because the Resident Councillor of Penang was also the Chairman of the
Waterfall Gardens
Committee.
The Residency served as the official residence of the highest ranking British colonial officer in Penang until Merdeka, when the stately mansion became the property of the state government, and home to the Penang governors. The first Governor of Penang to occupy it was Yang Amat Mulia Raja Tun Uda Raja Mohammad. Today, Seri Mutiara is the home of the Yang Di-Pertuan Negeri, or Head of State, of Penang.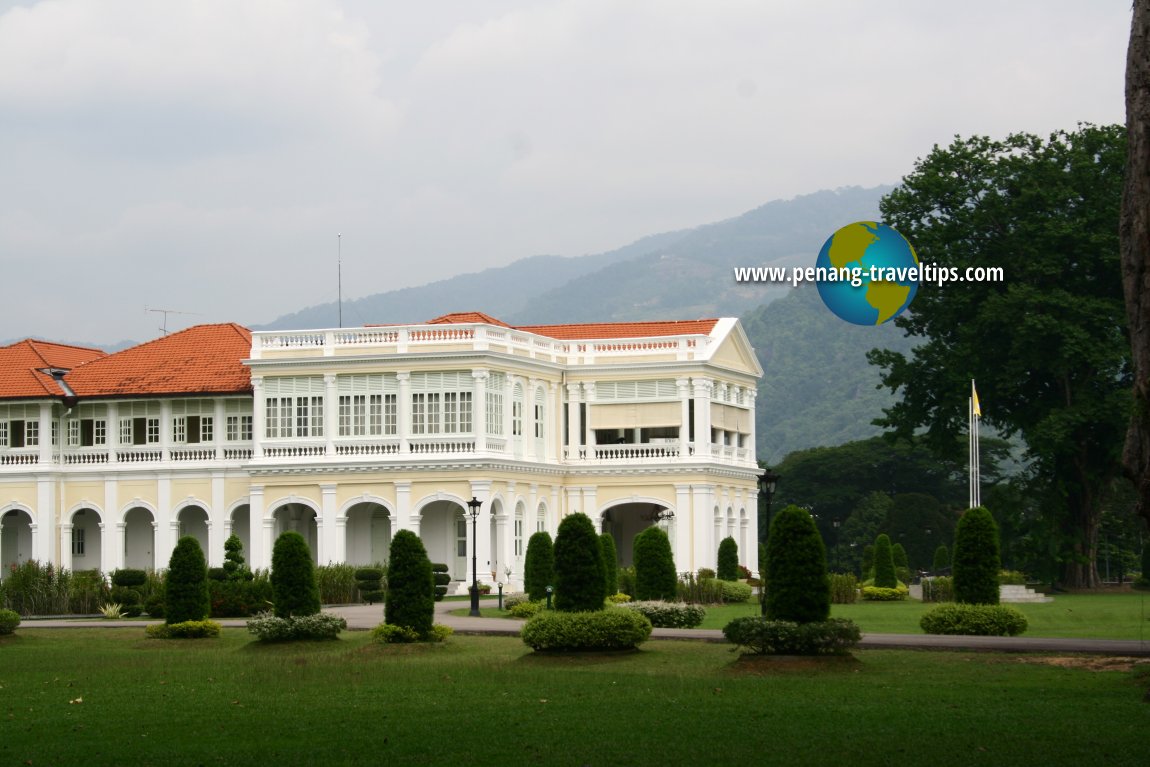 Seri Mutiara, Penang
(20 May, 2006)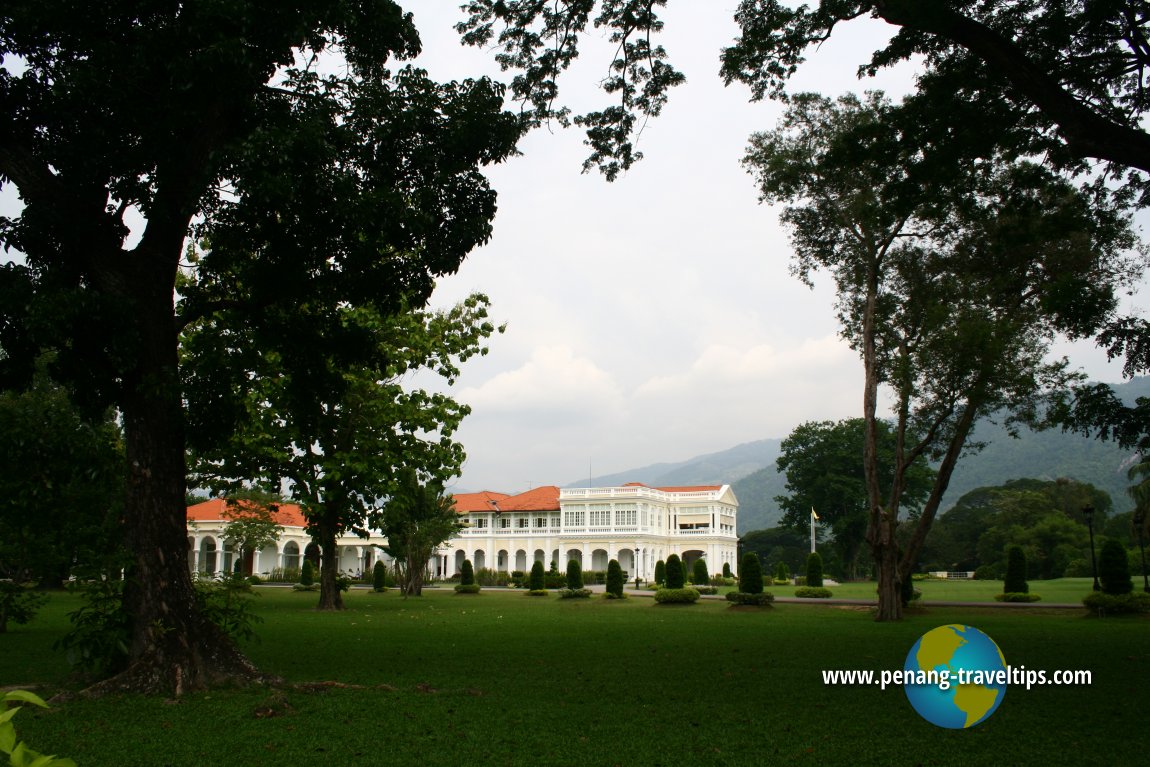 Seri Mutiara, Penang
(20 May, 2006)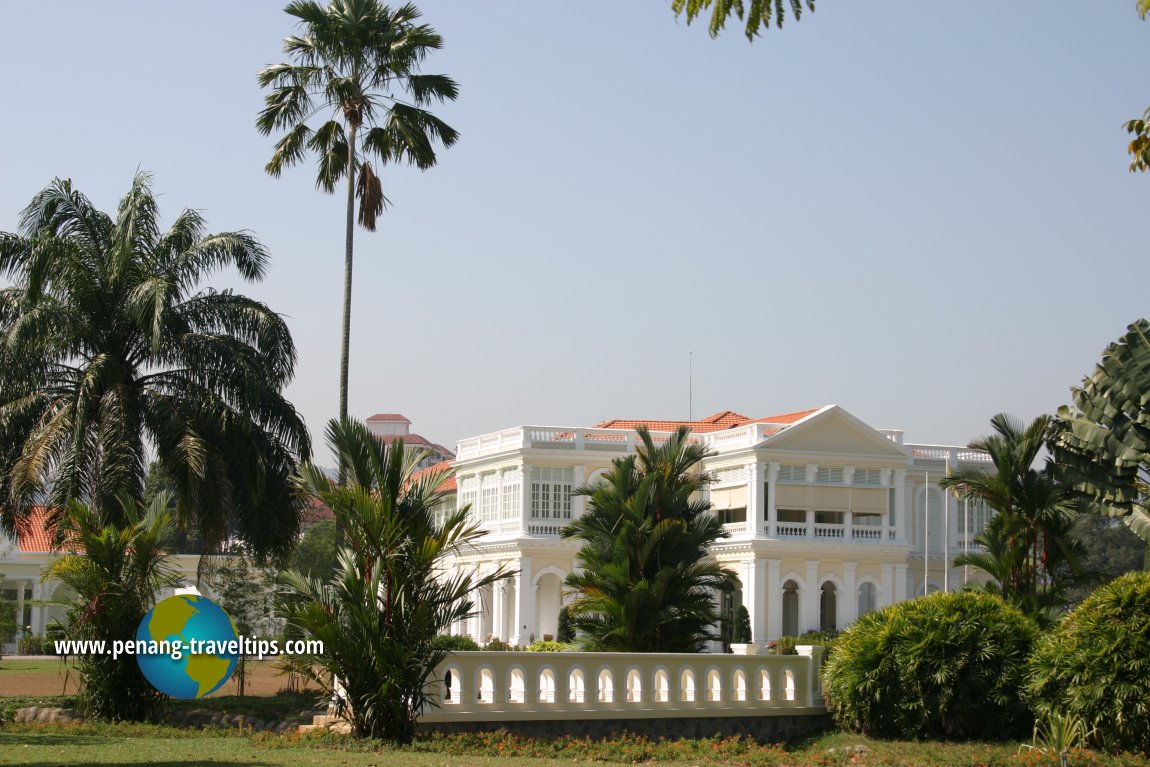 Seri Mutiara, Penang
(29 January, 2005)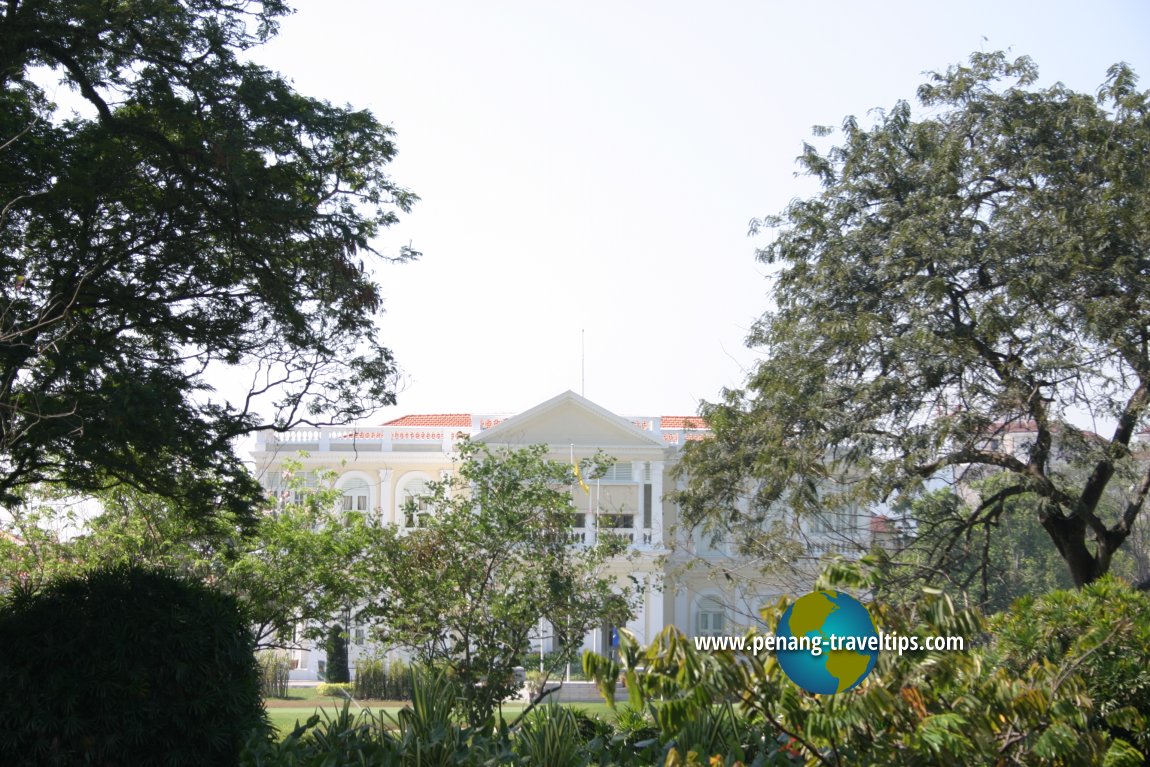 Seri Mutiara, Penang
(29 January, 2005)

Getting there
Seri Mutiara is located along
Jalan Utama
, formerly Western Road, facing the Polo Ground.
Rapid Penang
Bus No.
304
pass here.
Seri Mutiara is on the map of York Road
Nearby Sights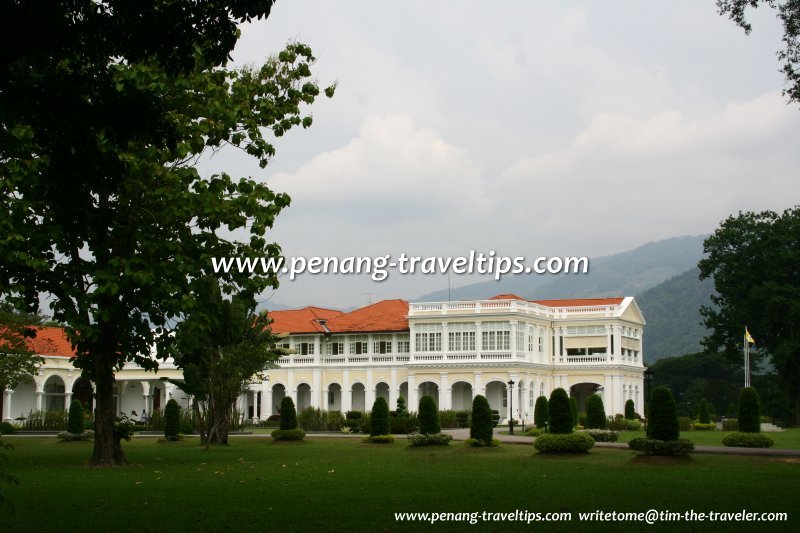 Seri Mutiara
(20 May 2006)

Add your shop/business to this website
The Penang Travel Tips website is a huge website that documents everything in Penang. On top of the hundreds of streets and tourist attractions, I also add in hundreds of shops and businesses.
If you operate a shop business in Penang, or anywhere in Malaysia or Singapore, contact me to add your business/shop into my website. It only a one-time fee, and your shop/business will be listed by location and category, helping your would-be customers find you. To find out more,
CONTACT ME
Discover the World
About Me