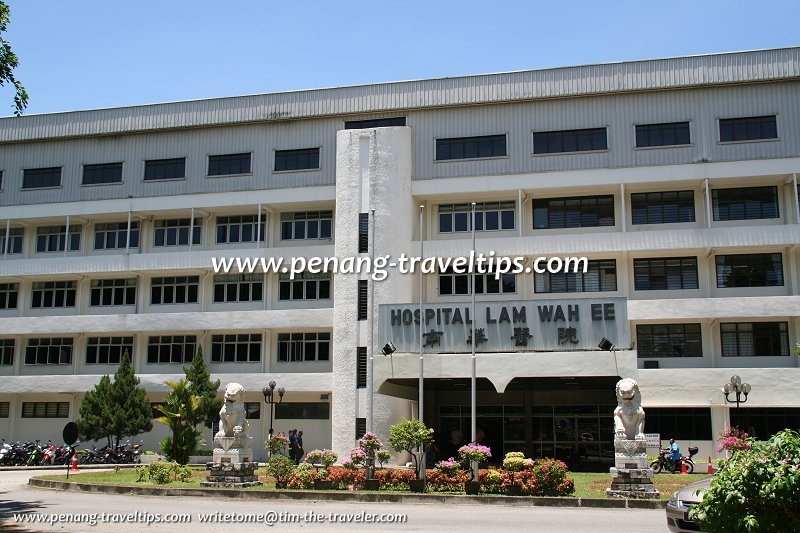 Lam Wah Ee Hospital
(14 April 2009)

Lam Wah Ee Hospital
(GPS: 5.3925, 100.30536) is a major hospital in Penang. It is located at 141
Jalan Tan Sri Teh Ewe Lim (Batu Lanchang Road)
(formerly Batu Lanchang Road), in the Green Lane area. It is noted for being a major practitioner of Chinese medicine in the region.
The idea of setting up a hospital was first raised by leaders of the Chinese community in Penang in 1876. From that idea, a fund-raising campaign was launched, which enabled the trustees to erect the first Lam Wah Ee Hospital building. The building, in traditional style, was located at 36 Muntri Street in 1883.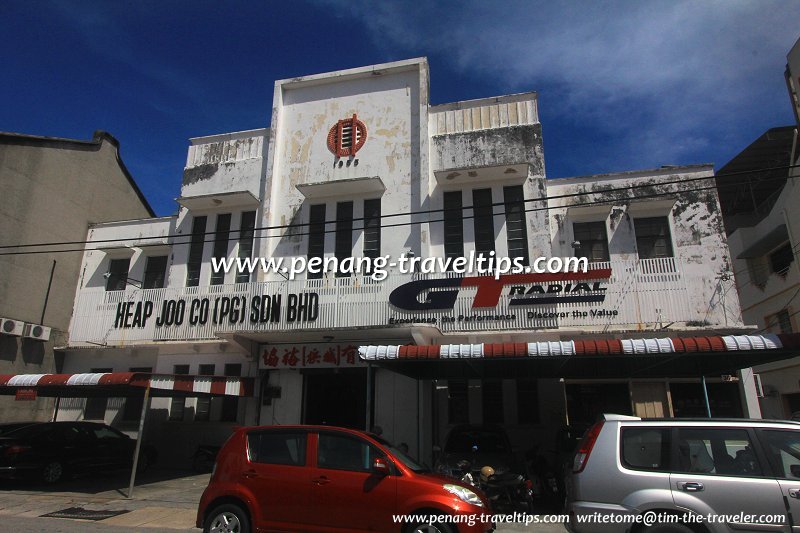 Former Lam Wah Ee Hospital Building on Muntri Street (GPS: 5.4201, 100.33596)
(15 December, 2012)

For decades,
Muntri Street
became known as "Lam Wah Ee Kay" or "Lam Wah Ee Hospital Street". The medical services were in such high demand that the hospital had to set up two branches, one at Beach Street and another at
Magazine Road
.
The original Lam Wah Ee Hospital building was destroyed during the Second World War. It was rebuilt in early modern style in 1955, and was used until the hospital moved to the land on Green Lane. The present site in
Batu Lanchang
was donated by the British East India Company to Lam Wah Ee Hospital much earlier. Since then, the hospital has expanded several times. The latest addition to the hospital complex is a 8-storey block. In keeping with times, Lam Wah Ee Hospital is equiped with WiFi, allowing for wireless broadband Internet access within its premises.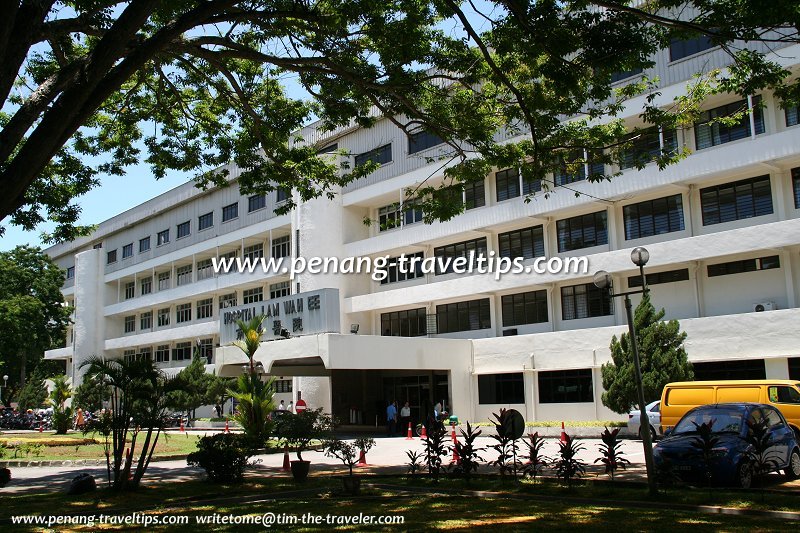 Lam Wah Ee Hospital
(14 April 2009)

Contact
141 Jalan Tan Sri Teh Ewe Lim
11600 Penang
Tel: +604-6571888, +604-6528888
email:
[email protected]
Getting there
Rapid Penang
Buses Nos. 11, 206 and
302
pass along Jalan Tan Sri Teh Ewe Lim.
11
pass in front of the hospital.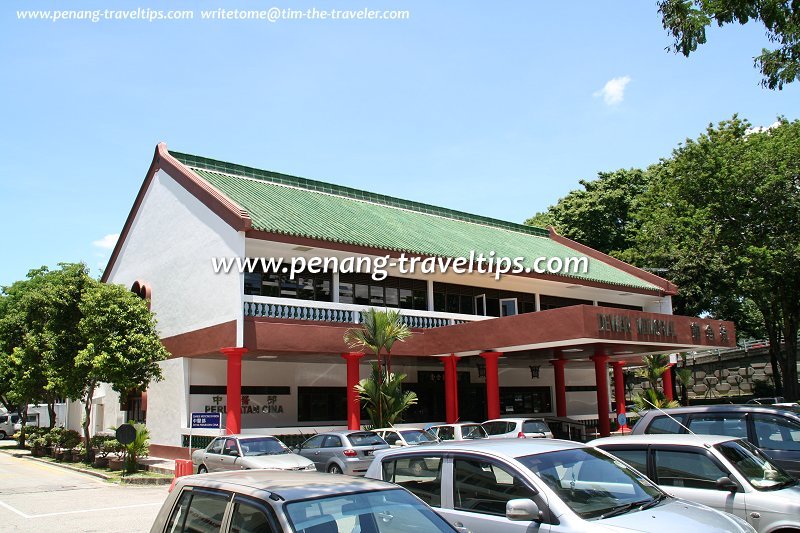 Chinese Medicine Division, Lam Wah Ee Hospital
(14 April, 2009)

Related Medical Establishments
Nearby Sights
Add your shop/business to this website
The Penang Travel Tips website is a huge website that documents everything in Penang. On top of the hundreds of streets and tourist attractions, I also add in hundreds of shops and businesses.
If you operate a shop business in Penang, or anywhere in Malaysia or Singapore, contact me to add your business/shop into my website. It only a one-time fee, and your shop/business will be listed by location and category, helping your would-be customers find you. To find out more,
CONTACT ME
Discover the World
About Me