Sungai Prai Bridge, Seberang Perai
---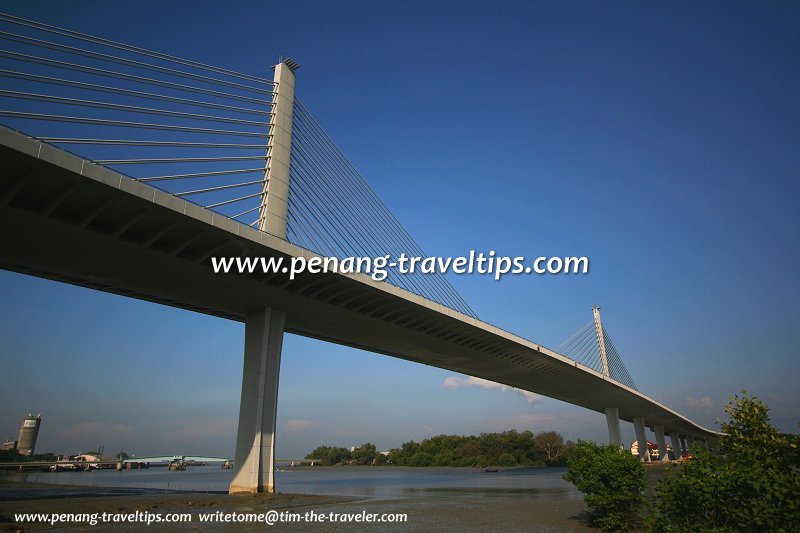 Sungai Prai Bridge (15 April, 2006)




The Sungai Prai Bridge is a new 1.4 mile link across the Prai River in Butterworth. This beautiful cable-stayed bridge forms Package 1B of the BORR (Butterworth Outer Ring Road) Project. Its distictive feature are the twin 40-meter tall concrete pylons for the cables. On each pylon are 14 pairs of stay cables.

The Prai River Bridge is a newly constructed bridge carrying six lanes of traffic from the Butterworth Outer Ring Road across Sungai Prai. It is 1.85 km long. Designed by Dar Al Handasah Consultants, it won the Supreme Award from IStructE Award for the Transportation Structures category in 2006. The bridge has a trumpet interchange to the Prai port.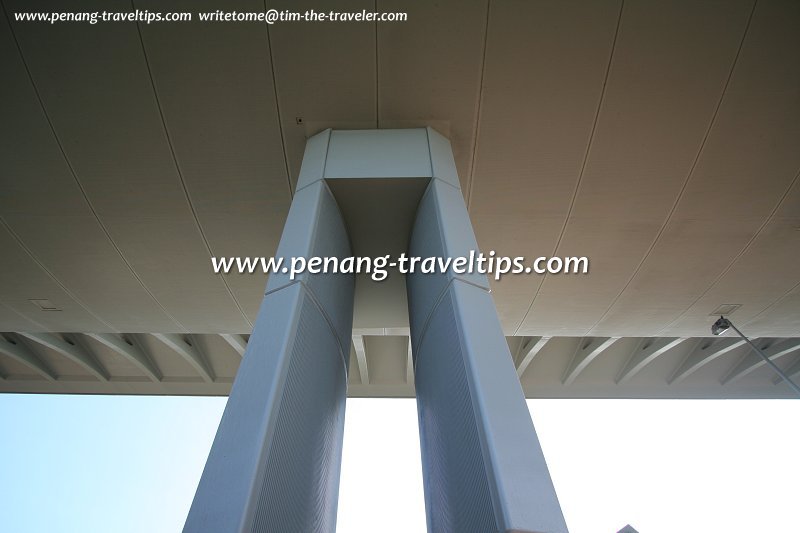 Sungai Prai Bridge column (15 April, 2006)






Construction of the Sungai Prai Bridge faced a problem when improperly poured concrete slab atop a pile cap at one of the two primary stay-support piers threatened to weaken the entire structure, and attempts to remove the granite-hard blocks with conventional demolition equipment was unsuccessful. In the end, a decision was made to remove the concrete with explosives.

Near the foot of the bridge is Giant Hypermarket Prima Prai.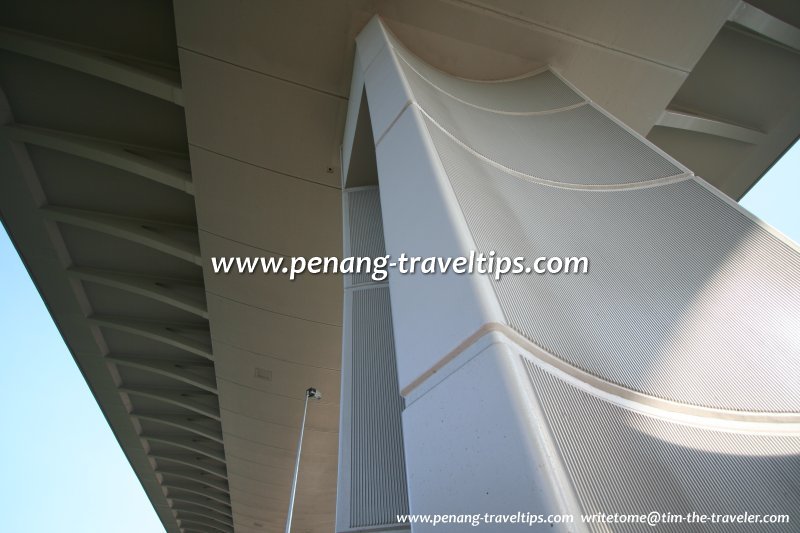 Sungai Prai Bridge column (15 April, 2006)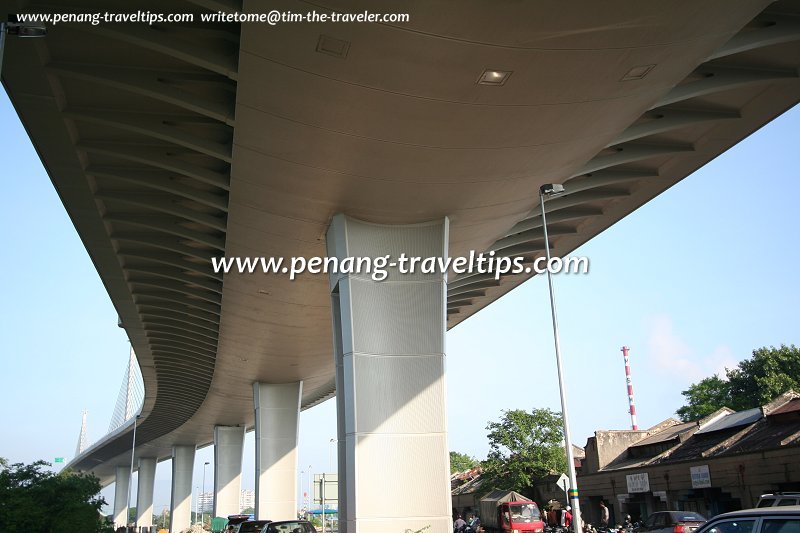 Sungai Prai Bridge underbelly (15 April, 2006)






View Sungai Prai Bridge in a larger map




Going somewhere? Whether you are travelling to Penang or from Penang or from somewhere else to somewhere else, you can now book your bus tickets online right here! Pay using credit cards (Visa, Mastercard, American Express), Paypal, or even bank transfers!





Hello and welcome to my website, Penang Travel Tips, yay! As you would expect, the articles on this website don't write themselves. Well, they are all written by me, Timothy Tye, based on my research and exploration of Penang.

I created it to compile everything that I know about Penang and to share it all with you. I hope my website provides you the information you are looking for, and that you will enjoy browsing and reading it! If you found any errors, please let me know so that I can correct it. For all correspondences, click here to contact me. Thank you and have a nice day!


Copyright © 2003-2015 Timothy Tye. All Rights Reserved.
---
Terms & Condition of Use | Privacy Policy