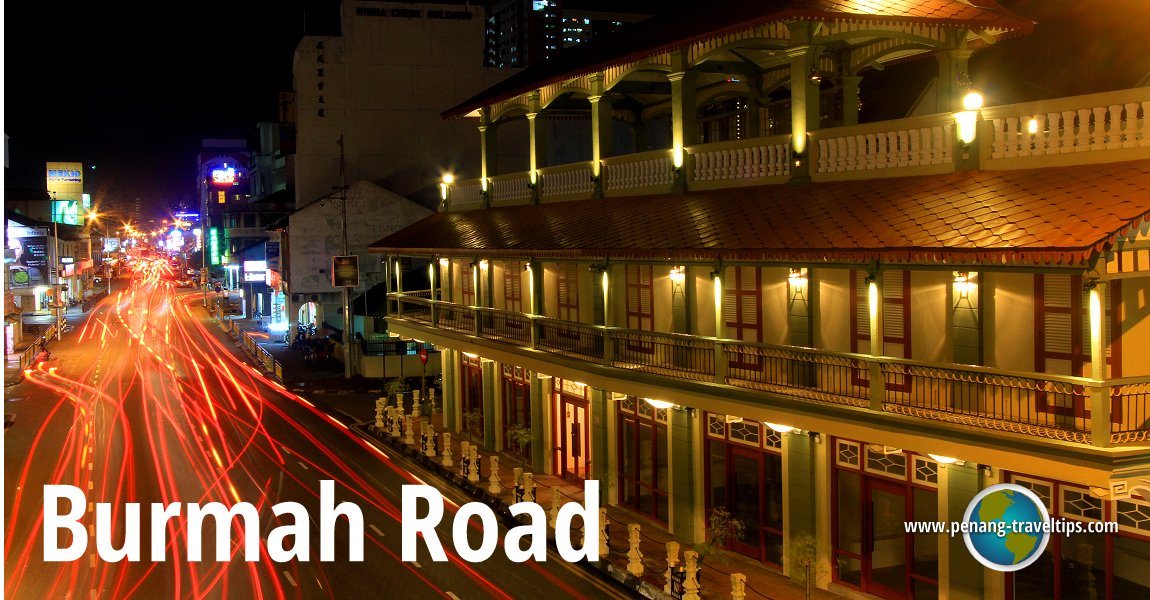 Burmah Road in front of Loke Thye Kee at night
(2 November, 2012)

B. Melayu
Burmah Road

(Malay: Jalan Burma, Traditional Chinese: 車水路, Simplified Chinese: 车水路, Pinyin: Chēshuǐ Lù,
Penang Hokkien
: Chia3 Chooi1 Lor33

), is one of the major roads in
George Town, Penang
. This long road begins at the junction with
Penang Road
, and runs in a northwesterly direction out of town, ending at the junction with
Gottlieb Road
,
Bagan Jermal Road
and
Mount Erskine Road
. The traffic dispersal system of George Town requires that Burmah Road has two sets of traffic flow: from Penang Road to the
Pangkor Road
junction, it flows east to west; from Gottlieb Road to Pangkor Road junction, it flows in the opposite direction.
Dashcam view of Burmah Road
Burmah Road was named after the Burmese settlement that existed in
Pulau Tikus
district, of which stands the
Dhammikarama Burmese Temple
as the lasting reminder of their presence. That, and the existence of other Burmese-inspired road names in the vicinity, including Salween Road, Moulmein Close, Rangoon Road, Mandalay Road and Irrawaddi Road, to name some.
Among the locals, Burmah Road was called
Jalan Kreta Ayer
in Malay, or
Chia3 Chooi1 Lor33
in
Penang Hokkien
. Both means the same thing - "Water Cart Road". The name refers to an essential earlier-century activity that may appear totally alien to a 21st century piped-water world. Before piped water became an expected part of life, fresh water had to be carried - on ox-carts, and often, on shoulders - from waterfalls and springs, to awaiting buyers in town. Burmah Road was the route taken by these water bearers, and that route became known by that essential task. Is this aspect, it is similar to
Kreta Ayer Road
in
Singapore
. In Singapore, there is also a small road called
Burmah Road
.
Like many of the major roads in Penang, Burmah Road began as a rural road. Although it is today urban and gentrified from end to end, in the beginning Burmah Road was a country road that led through various ethnic villages in its progress towards the hills. For over half a century of its initial existence, Burmah Road passed through a rural landscape with kampung houses on both sides, and an open sky above. The tall roadside trees that provide shade along much of Burmah Road today were not planted until the third quarter of the 19th century. Their addition to the street not only provides shade, they transform it into a verdant urban street.
Burmah Road should be spelled with a "h"; it's one of the quarky idiosyncracies accompanying British transliteration of foreign names before there was any form of standardisation. The city end of Burmah Road begin at a point where, up till the turn of the 20th century, there was a plank bridge across the
Prangin Canal
. The canal is still around, albeit buried under the ground, emerging only at
Sia Boey
. It used to continue all the way to
Transfer Road
, where it connects to another ditch that leads out into North Beach, where
Jalan Sultan Ahmad Shah
is located today, effectively creating an island out of George Town. The plank bridge is remembered in the name of
Masjid Titi Papan
located in the vicinity.
Loke Thye Kee Restaurant
, once a forlorn structure, but since restored, still stands at the junction of Burmah Road and Penang Road.
As we go down Burmah Road, we pass sights in rapid succession. The
Kuan Yin See
, one of the biggest temples associated with the Nine Emperor Gods Festival is on a busy section of Burmah Road. At the junction of
Anson Road
, we find Penang Plaza, one of the earliest shopping malls in Penang, with
Wesley Methodist Church
across the road. Farther down the road, two more churches appear, the
Adventist Church
and
Gospel Hall
.
Toward the junction with
Pangkor Road
, we see the
Chinese Recreation Club
at Victoria Green, with the
Statue of Queen Victoria
. Beyond the Pangkor Road junction, Burmah Road enters what was the start of the Burmese-Siamese settlement. Thai and Burmese temples are tucked away off the main road, including
Wat Buppharam
in Perak Road,
Wat Chaiyamangkalaram
and the Dhammikarama at
Burmah Lane
. The junction of Burmah Road and
Cantonment Road
marks the heart of
Pulau Tikus district
. The final stretch of Burmah Road, from Cantonment Road to Gottlieb Road, was traditionally a Eurasian settlement - called Kampung Serani - their presence is most conspicuously represented by the
Church of Immaculate Conception
, as well as such road names as Leandro's Lane.
Map of Burmah Road
Hotels on Burmah Road
Sights along Burmah Road
Memorials along Burmah Road
Churches along Burmah Road
Mosques along Burmah Road
Temples along Burmah Road
Food and Beverage outlets along Burmah Road
Hospitals and Medical Centres along Burmah Road
Petrol Stations along Burmah Road
Amenities along Burmah Road
Banks along Burmah Road
Schools & Colleges along Burmah Road
Shopping Malls along Burmah Road
Commercial Properties along Burmah Road
Clinics on Burmah Road
Businesses along Burmah Road
Consulates along Burmah Road
Neighbourhoods along Burmah Road
Government Buildings on Burmah Road
Organisations on Burmah Road
Residential Properties along Burmah Road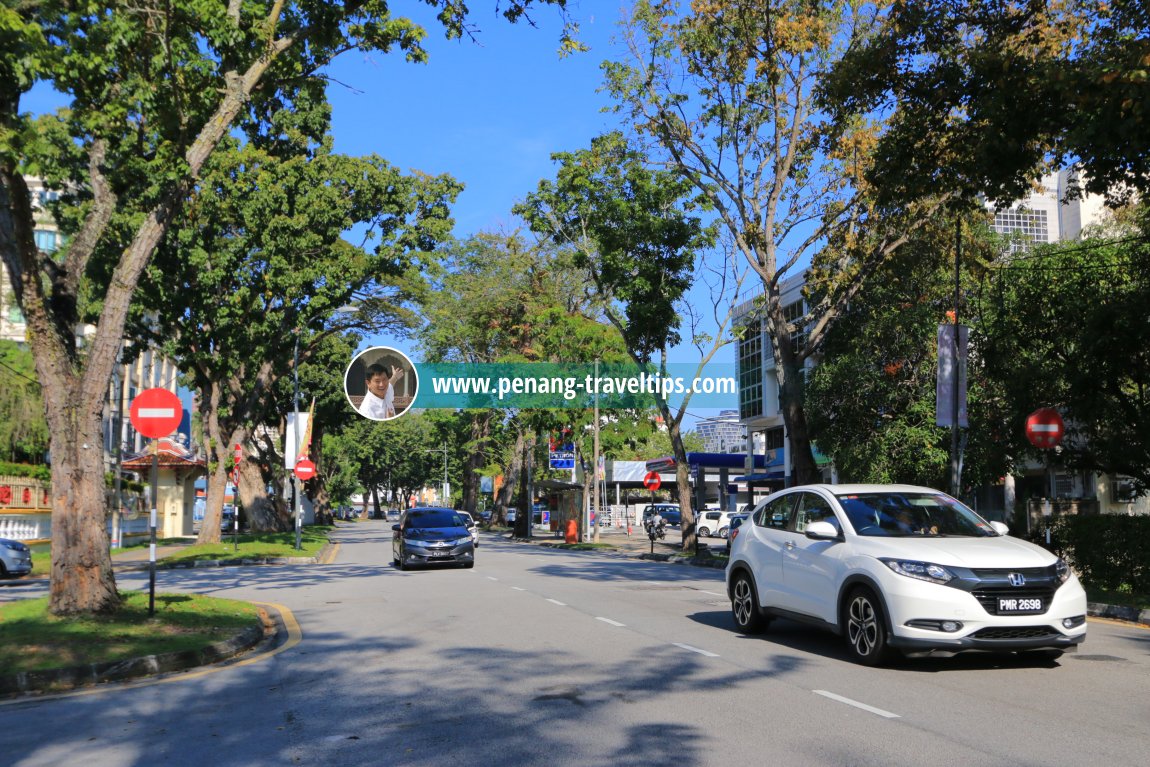 Burmah Road in Pulau Tikus, Penang
(29 December, 2018)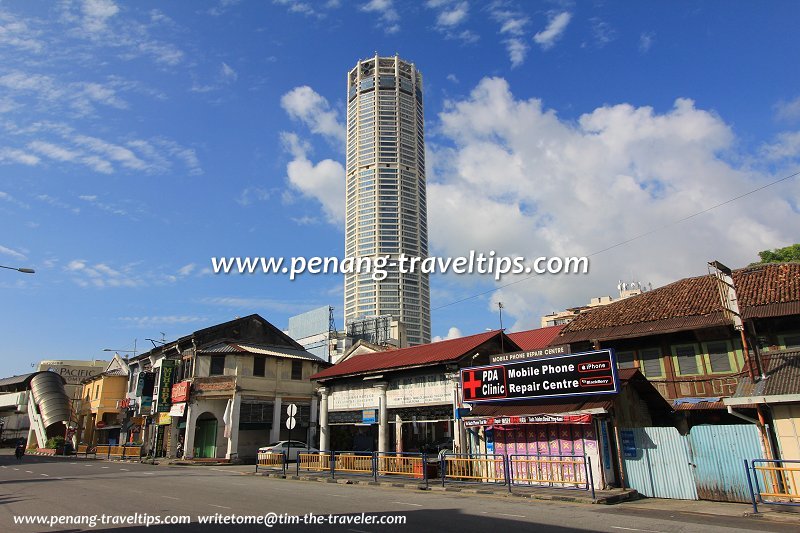 Burmah Road, George Town, with Komtar in the background
(22 May, 2011)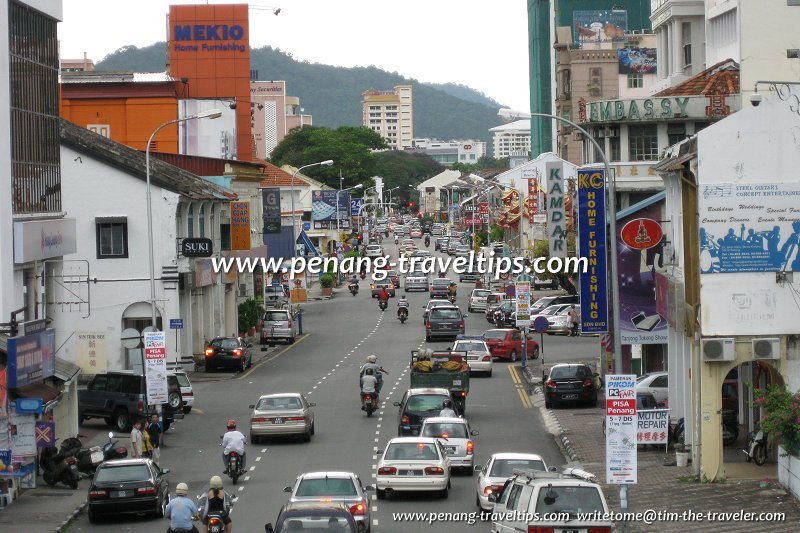 Burmah Road
(12 November 2008)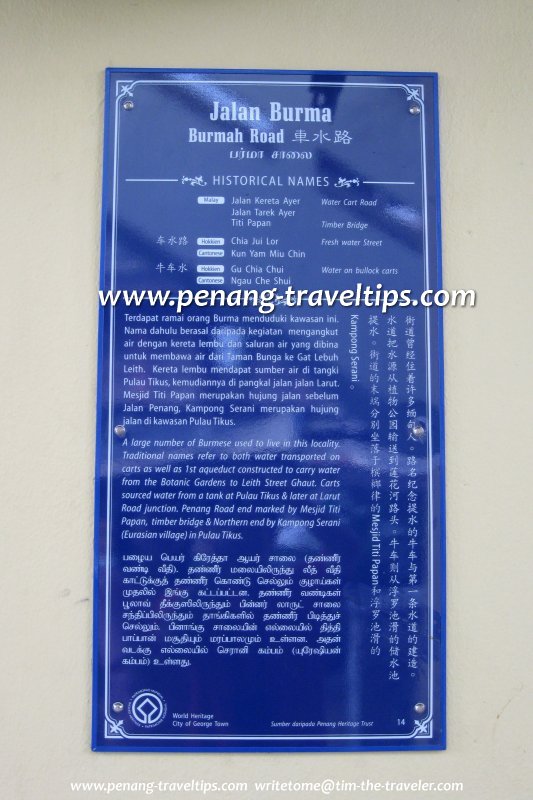 Burmah Road plaque
(12 November 2008)

Updates on Burmah Road
28 September, 2013
: The MPPP is putting up two speed tables along Burmah Road to reduce speeding.
27 July, 2013:
Much of Burmah Road is made one way, with traffic going from west to east.
Burmah Road on Google Maps Street View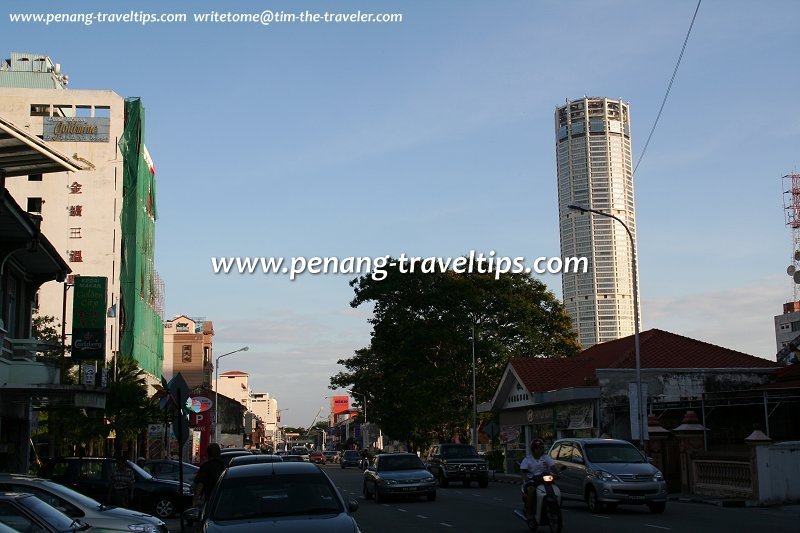 Burmah Road in the evening
(9 December 2008)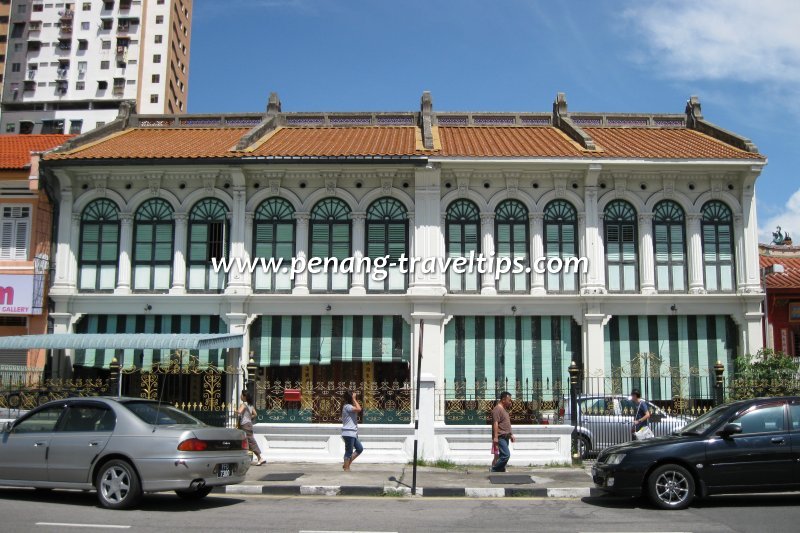 A row of well-preserved Straits Eclectic townhouses along Burmah Road
(30 November, 2008)

Burmah Road sign
(12 November 2008)

Getting there
Rapid Penang
Bus 10, 11,
101
,
103
,
104
,
201
,
202
,
203
,
204
, 206 and
304
ply Burmah Road.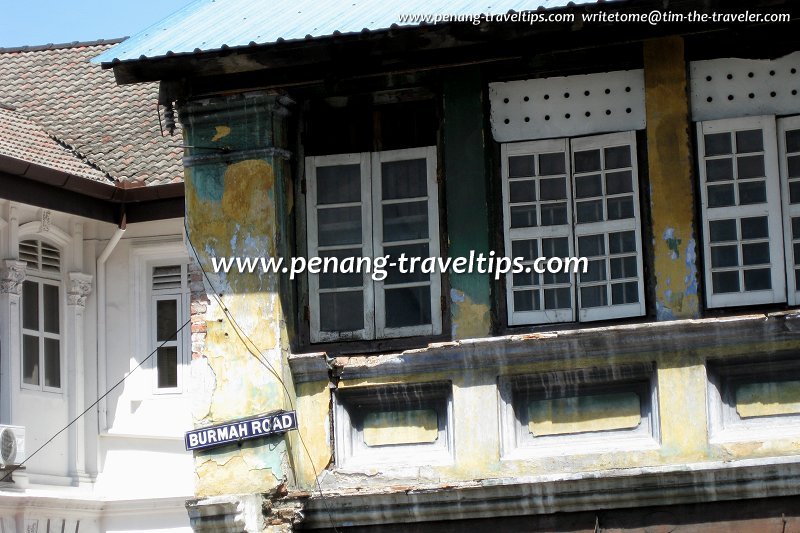 Old Burmah Road sign
(30 November 2008)

Add your shop/business to this website
The Penang Travel Tips website is a huge website that documents everything in Penang. On top of the hundreds of streets and tourist attractions, I also add in hundreds of shops and businesses.
If you operate a shop business in Penang, or anywhere in Malaysia or Singapore, contact me to add your business/shop into my website. It only a one-time fee, and your shop/business will be listed by location and category, helping your would-be customers find you. To find out more,
CONTACT ME
Visiting Penang? Find the lowest hotel room rates here!
Use our search engine to compare room rates from different hotel booking websites, to find the one that's lowest.
Travelling somewhere?
If you're travelling somewhere, use our online engine to find the online booking site that offers you the best room rates.
Book your hotel room here
If you're coming to Penang, book your hotel room online with Agoda. Agoda offers the best prices on 2,000,000+ properties worldwide.
Start here.
Local Guided Tours of Penang
If you are coming to Penang and need someone to show you around, I can arrange for you a licensed tour guide to take you around. Guides charge a fixed fee of RM360 for taking a small group of up to 10 people on 4-hour walking tours. Walking tours exceeding 4 hours is charged an additional RM90 per hour. Tours are tailored to guest requirement. For more details,
contact tour coordinator
. Other types of tours also available.
For details, click here.
Looking for a book? Get it from Book Depository with free delivery worldwide!
I have just discovered
Book Depository
, a subsidiary of Amazon.com, and I love it. This is where you can buy books and have them sent to you. But unlike Amazon, when you purchase using Book Depository, you enjoy free delivery worldwide.
Give it a try today!
Here's a list of the latest pages I have added or updated on my website.
My YouTube Videos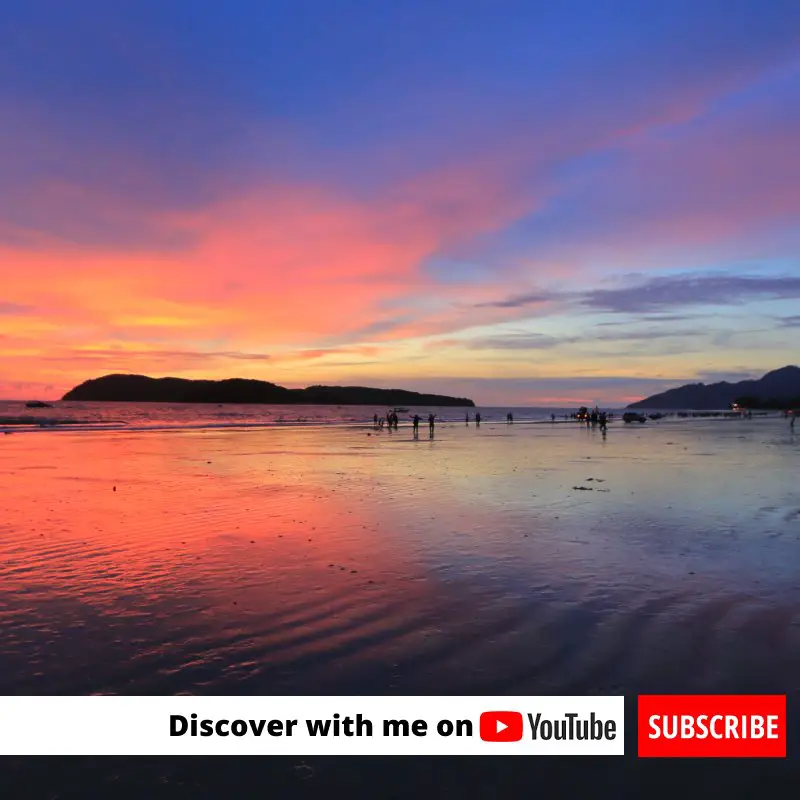 Check out
my YouTube Channel
and don't forget to subscribe!
Vital Links
Book Your Express Bus Ticket
|
Hire a car
|
Our Recipes
|
Facebook Posts
|
Just Curious
|
Not In The Dictionary
|
Our Flowering Garden
Vital Links
Book Your Express Bus Ticket
|
Engage a Tour Guide for Penang
|
What's Up at Penang Hotels
|
Hire a car
|
Facebook Posts
|
Our Recipes
|
Our Flowering Garden
|
Guide Book on Penang Durians
Discover the World
About Me