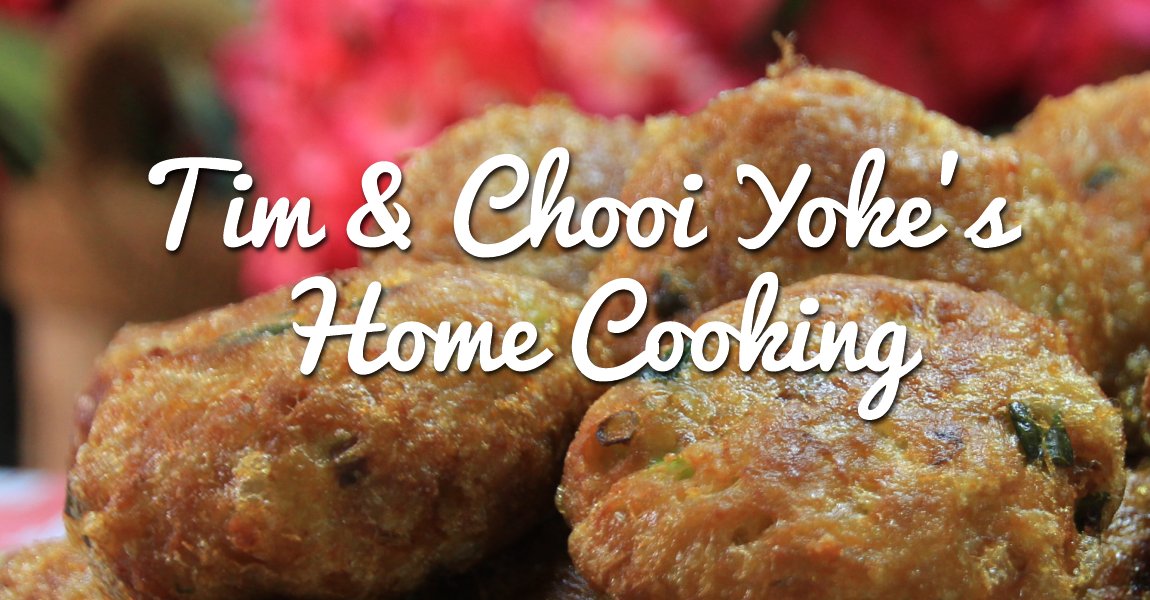 Tim & Chooi Yoke's Home Cooking
(8 October, 2016)

To be honest, I don't cook. My wife does all the cooking. Nevertheless, it is an interest we share together, and I join in the fun all the same. I would drive her to the market, help her carry all the raw material, then to the baking supply shop to buy tools and equipment. Myself, I love collecting cutleries and tableware, so we found common ground in home cooking.
I am blessed that my wife loves to cook, for I get a continuous parade of homecooked food. There's nothing like food that is homemade. You have full control over the type of ingredients used, and adjust the taste according to your own preference. If my wife hadn't picked up cooking, I probably would have done so myself, but since she is so good at it, I will be her supporter and assistant.
On this page is a list of the food items which we have prepared at home. This is both to share with you as well as a record for ourselves, of what we have cooked. Otherwise, with our bad memory, we can't remember when was the last time we cooked what. Now we'll just scroll down this page and find out.

List of Enjoy the Taste of Penang