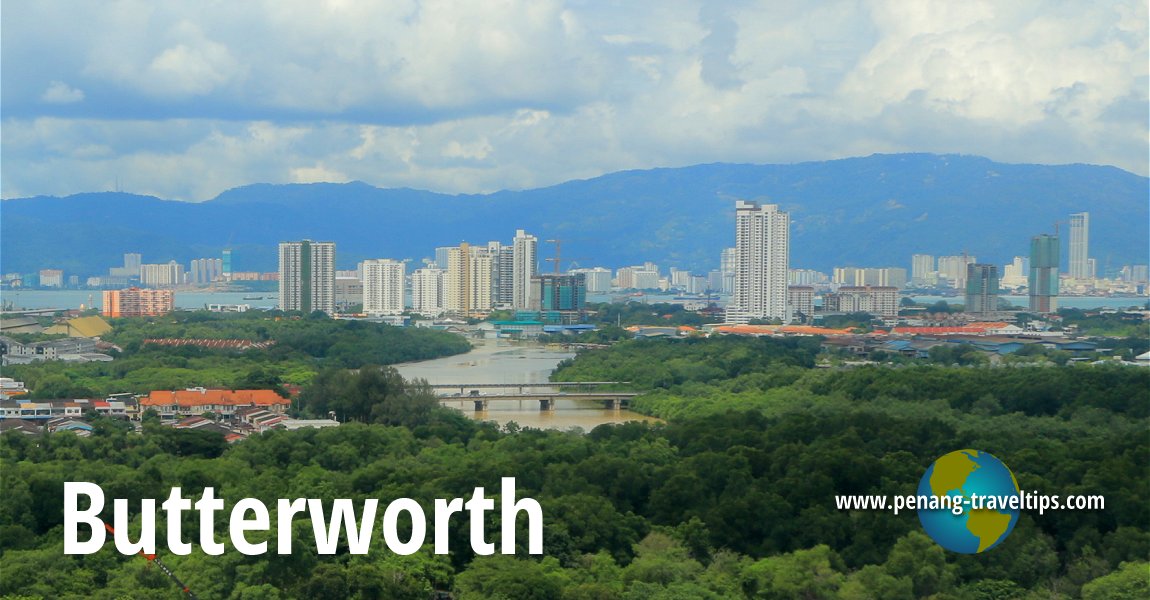 View of Butterworth, with Penang Island in the background.
(7 October, 2017)

Butterworth
(GPS: 5.39552, 100.36688)(Jawi: باڬن; Traditional Chinese: 北海; Pinyin: Běihǎi;
Penang Hokkien
: Park1hai4; Tamil: பட்டர்வொர்த்) is the main town of
Seberang Perai
, and is often synonymous with the whole mainland area. It serves as the transportation hub for Penang Mainland, and increasingly, for the entire Penang State. The town has not yet existed when the British acquired the piece of land on the mainland and named it Province Wellesley after Richard Wellesley, the Governor-General of Bengal at the turn of the 19th century. There was however already a settlement by the name of Bagan, which means pier, and refers to the wooden piers or jetties that jut out of the coast as well as along the
Prai River
. At that time, there was already a river settlement on the other side of the river, which appeared in British maps as Prye.
Butterworth was only established in the mid 19th century as a counterpart of George Town. It was named after William John Butterworth, the
Governor of the Residency of the Straits Settlement
from 1843 to 1851. Throughout the over one hundred years of its existence, Butterworth had always played second fiddle to George Town. Butterworth was founded to be a transportation hub supporting George Town, a role it still holds today. This is where the railroad, road network, ships and
ferry
have their terminus.
Map of Butterworth
Hotels on Penang Mainland
Pearl View Hotel (GPS: 6.435766, 100.190755)
De Garden Hotel Butterworth (GPS: 6.435766, 100.190755)
Hotel Palm Inn Butterworth (GPS: 6.435766, 100.190755)
Aroma Hotel Butterworth (GPS: 6.435766, 100.190755)
Sights in Butterworth Town Centre
Eateries in Butterworth
Old Market Food Court (GPS: 5.39813, 100.37022)
Street Art in Butterworth
Man & Turtles Mural, by Martin Ron (GPS: 5.42093, 100.38172)
Sabek's Raja Uda Mural (GPS: 5.41621, 100.37922)
Shopping centres in Butterworth
Econsave Butterworth (GPS: 5.39919, 100.37653)
Econsave Raja Uda (GPS: 5.43375, 100.38828)
Places of Worship in Butterworth
Petrol stations in Butterworth
Petron Bagan Luar (GPS: 5.407668, 100.370427)
Petron Chain Ferry Road, north side (GPS: 5.400118, 100.377675)
Shell Chain Ferry Road, north side (GPS: 5.400898, 100.377123)
Shell Chain Ferry Road, south side (GPS: 5.400118, 100.377675)
Banks in Butterworth
Affin Bank (GPS: 5.400895, 100.368018)
Agro Bank (GPS: 5.401173, 100.368114)
Bank Islam (GPS: 5.400484, 100.367953)
Hong Leong Bank (GPS: 5.396809, 100.367115)
HSBC (GPS: 5.399929, 100.368436)
Public Bank (GPS: 5.399939, 100.367798)
Standard Chartered (GPS: 5.396670, 100.366960)
Schools in Butterworth
SMK Convent Butterworth (GPS: 5.39616, 100.36847)
SMJK Chung Ling Butterworth (GPS: 5.43354, 100.39308)
Hospitals in Butterworth
Bagan Specialist Centre (GPS: 5.39616, 100.36847)
Condominiums in Butterworth
Cassia Resort Condominium (GPS: 5.4259, 100.3821)
Harbour Place (GPS: 5.39607, 100.37252)
Neighbourhoods and villages in Butterworth
Other sights in Butterworth
Khian Guan Biscuit Manufacturing Co. (GPS: 5.41388, 100.379)
Roads in Butterworth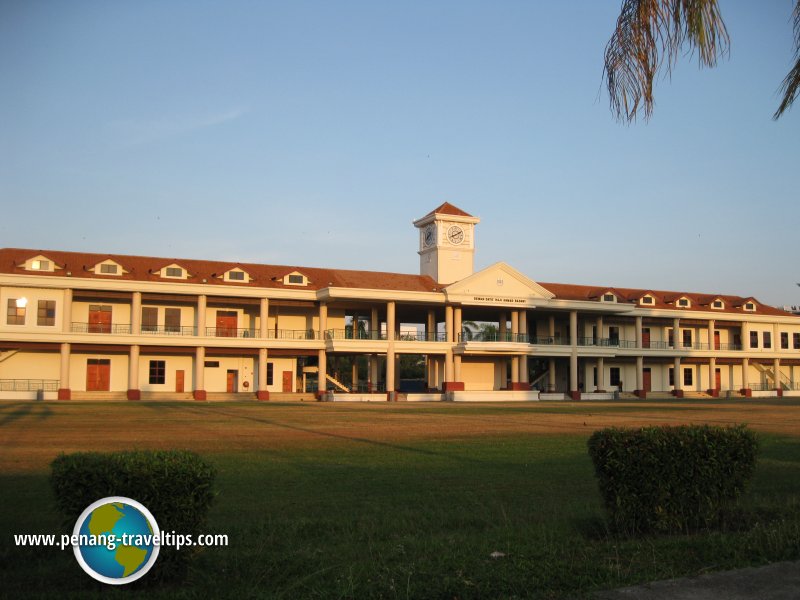 The British Recreation Club Building in Butterworth, now renovated and renamed Dewan Dato Haji Ahmad Badawi
(29 Janaury, 2009)

History of Butterworth
Butterworth gained significance from 1861 onwards, and the increase in mining activities in the Larut District propelled an economic boom that was experience by both Penang Island and Province Wellesley. Butterworth became the place where the railway station was built to receive tin ore from
Larut
. The ore is then transferred directly to steam ships docked at the wharves in Butterworth. From George Town comes railway passengers who bought their tickets in George Town, and were then transferred to the railway ferry to be taken to the awaiting train in Butterworth.
Today Butterworth continues to play its role as a transportation hub. The
Butterworth Outer Ring Road
cuts through the centre of town, allowing for rapid traffic dispersal across the town. The Deepwater Wharves are located to the south of the ferry terminal,
Pengkalan Sultan Abdul Halim
, while the North Butterworth Container Terminal is located to the north. There is a limited number of high-rise buildings in Butterworth compared to George Town.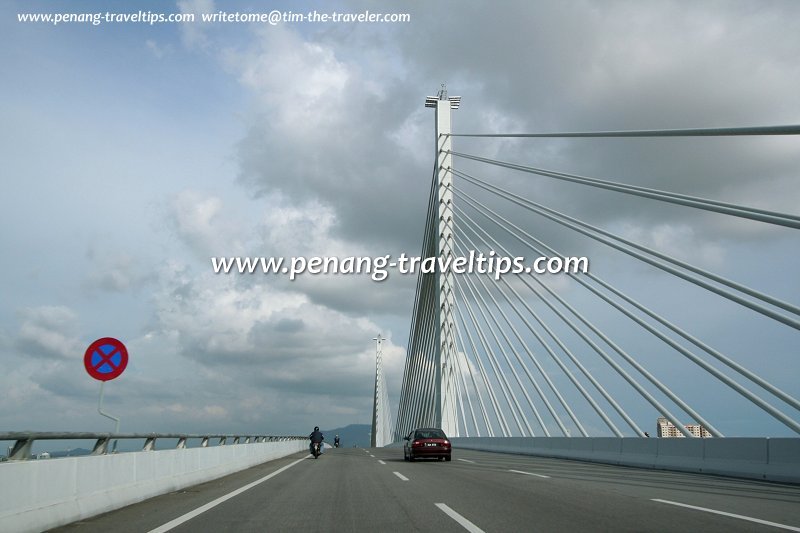 Crossing the Prai Bridge, between Butterworth and Prai
(20 October, 2009)

View towards the Butterworth Ferry Terminal.
Getting there
Butterworth can be reached by road, rail and ferry. The Butterworth Railway Station is a major train terminus and is served by trains from Kuala Lumpur and
Hatyai
; you can even visit Butterworth when you stay in Bangkok. Visitors by road to Butterworth exit the
North-South Expressway
at the Prai Interchange (Exit 162) and take the
Butterworth Outer Ring Road
to Butterworth, exiting at either the Deep Water Wharves Interchange or the Chain Ferry Interchange.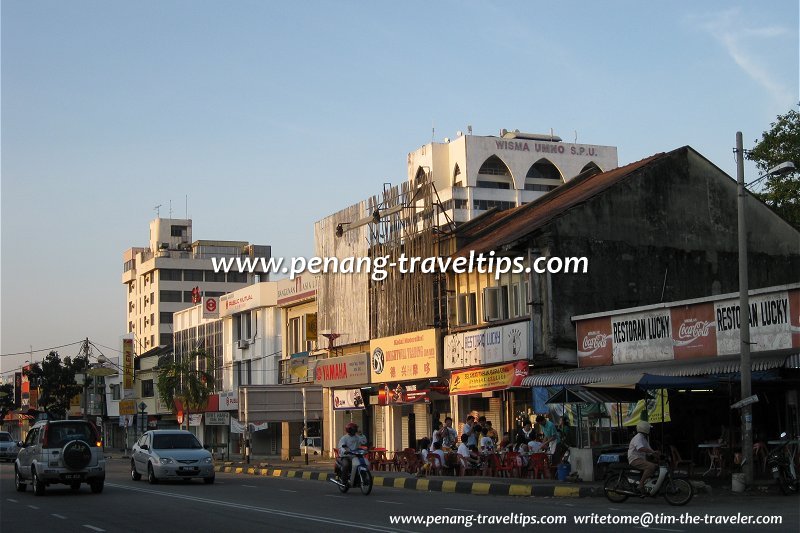 Butterworth
(29 January 2009)

Butterworth is on the map of Seberang Perai
Traveling in Malaysia
Butterworth Railway Station
is one of the major railway stations in West Malaysia. However, most travelers either continue to
George Town
or head south to
Kuala Lumpur
or north of
Bangkok
. Whether you plan to stay in Kuala Lumpur or George Town, you can book your accommodtion online before you arrive.
List of housing estates in Butterworth
Taman Aman Jaya
Taman Bagan Lalang
Taman Bayu
Taman Bintang
Taman Bunga Raya
Taman Cantek
Taman Cempaka Sari
Taman Dahlia
Taman Dedap
Taman Dedap Indah
Taman Limbungan
Taman Mawar
Taman Merbau
Taman Mesra Permai
Taman Molek
Taman Pandan
Taman Rathna
Taman Riang
Taman Robina
Taman Segar
Taman Sentral
Taman Sin Tat
Taman Tanjung
Taman Tanjung Indah
Taman Terbilang
List of villages in Butterworth
Telok Air Tawar
Kampung Bagan Dalam
Kampung Bagan Jermal
Kampung Bagan Lallang
Kampung Gajah
Kampung Jawa
Kampung Manggis
Kampung Nyiur
Kampung Perlis
Kampung Pokok Keras
Kampung Sama Gagah Dalam
Kampung Setol
Kampung Siram
Kampung Sungai Puyu
Kampung Tengah
List of industrial estates in Butterworth
Kawasan Perindustrian Mak Mandin
Kawasan Perindustrian Teras Jaya
Taman Perusahaan Sungai Lokan
List of road in Butterworth
Gerbang Melur
Gerbang Riang
Jalan Allen
Jalan Anggerik
Jalan Bagan 1
Jalan Bagan 6
Jalan Bagan 11
Jalan Bagan 13
Jalan Bagan 15
Jalan Bagan 17
Jalan Bagan 19
Jalan Bagan 21
Jalan Bagan 23
Jalan Bagan 25
Jalan Bagan 27
Jalan Bagan 29
Jalan Bagan 31
Jalan Bagan 33
Jalan Bagan 35
Jalan Bagan 37
Jalan Bagan 39
Jalan Bagan 41
Jalan Bagan 45
Jalan Bagan 47
Jalan Bagan 49
Jalan Bagan 53
Jalan Bagan 59
Jalan Bagan 61
Jalan Bagan 65
Jalan Bagan 67
Jalan Bagan Baru 1
Jalan Bulan
Jalan Bunga Tanjung 1
Jalan Bunga Tanjung 3
Jalan Bunga Tanjung 4
Jalan Bunga Tanjung 7
Jalan Cempaka
Jalan Ceri
Jalan Chain Ferry
Jalan Dedap
Jalan Dedap 1
Jalan Dedap 2
Jalan Dedap 3
Jalan Harbour Place
Jalan Heap Seng Whatt
Jalan Intan
Jalan Kampung Baru
Jalan Kampung Gajah
Jalan Kampung Jawa
Jalan Kampung Kastam
Jalan Kapal
Jalan Kemuning
Jalan Kenanga
Jalan Kilat
Jalan Limbungan
Jalan Loader
Jalan Mak Mandin
Jalan Melur
Jalan Merbau
Jalan Metcher
Jalan Mewah
Jalan Mewah 2
Jalan Mohd Saad
Jalan Ong Yi How
Jalan Pantai
Jalan Permatang Pauh
Jalan Pulai
Jalan Raja Uda
Jalan Riang
Jalan Selat
Jalan Sinar
Jalan St Marks
Jalan Stewart
Jalan Sungai Nyior
Jalan Sungan Puyu
Jalan Taman Molek
Jalan Tanjung Jaya 1
Jalan Teratai 1
Jalan Teratai 2
Jalan Teratai 3
Jalan Terbilang
Jalan Thamby Kecil
Lebuh Riang 1
Lebuh Riang 2
Lebuhraya Kapal
Lengkok Kapal
Lintang Bulan
Lintang Kapal
Lintang Kenanga
Lintang Riang
Lintang Teratai
Lorong Bagan Sena
Lorong Berani 1
Lorong Berani 3
Lorong Bulan 1
Lorong Bunga Rampai 3
Lorong Bunga Rampai 4
Lorong Bunga Rampai 5
Lorong Bunga Rampai 6
Lorong Bunga Rampai 8
Lorong Bunga Tanjung 2
Lorong Bunga Tanjung 5
Lorong Cantek 1
Lorong Cantek 2
Lorong Cantek 3
Lorong Cantek 5
Lorong Cantek 6
Lorong Cantek 8
Lorong Cantek 10
Lorong Cengal 1
Lorong Cengal 3
Lorong Cengal 4
Lorong Cengal 6
Lorong Cengal 7
Lorong Cengal 8
Lorong Cengkeh 1
Lorong Cengkeh 3
Lorong Cengkeh 5
Lorong Cengkeh 7
Lorong Cengkeh 9
Lorong Ceri 1
Lorong Ceri 2
Lorong Ceri 4
Lorong Ceri 5
Lorong Ceri 6
Lorong Ceri 7
Lorong Dedap Indah 8
Lorong Jawa 1, Kampung Jawa
Lorong Jawa 2, Kampung Jawa
Lorong Jawa 3, Kampung Jawa
Lorong Jawa 4, Kampung Jawa
Lorong Jawa 5, Kampung Jawa
Lorong Jawa 6, Kampung Jawa
Lorong Jawa 8, Kampung Jawa
Lorong Kapal
Lorong Kampung Kastam 1
Lorong Kenanga
Lorong Limbungan Indah 1
Lorong Limbungan Indah 2
Lorong Limbungan Indah 3
Lorong Limbungan Indah 4
Lorong Limbungan Indah 5
Lorong Limbungan Indah 6
Lorong Mak Mandin 1
Lorong Mak Mandin 2
Lorong Mak Mandin 4
Lorong Mak Mandin 5
Lorong Mak Mandin 5/1
Lorong Mak Mandin 5/3
Lorong Mak Mandin 5/5
Lorong Mak Mandin 5/6
Lorong Mak Mandin 5/8
Lorong Melur 4
Lorong Melur 5
Lorong Melur 6
Lorong Melur 7
Lorong Melur 8
Lorong Melur 10
Lorong Merbau 1
Lorong Merbau 3
Lorong Merbau 5
Lorong Molek 1
Lorong Pandan Indah
Lorong Pandan Indah 1
Lorong Riang
Lorong Segemal 1
Lorong Segemal 3
Lorong Segemal 4
Lorong Segemal 5
Lorong Segemal 6
Lorong Segemal 7
Lorong Seri Pinang 1
Lorong Seri Pinang 2
Lorong Seri Pinang 3
Lorong Seri Pinang 4
Lorong Seri Pinang 6
Lorong Seri Pinang 7
Lorong Seri Pinang 8
Lorong Tanjung Aman 1
Lorong Tanjung Aman 2
Lorong Tanjung Aman 4
Lorong Tanjung Aman 8
Lorong Tanjung Indah 1
Lorong Tanjung Indah 2
Lorong Tanjung Indah 3
Lorong Tanjung Indah 4
Lorong Tanjung Jaya
Lorong Teras Jaya
Lorong Teras Jaya 1
Lorong Teras Jaya 2
Lorong Teras Jaya 3
Lorong Teras Jaya 5
Lorong Teras Jaya 7
Lorong Teras Jaya 9
Lorong Teratai
Lorong Teratai Indah 2
Lorong Teratai Indah 4
Medan Cantek
Medan Limbungan
Medan Melur Utara
Medan Riang
Persiaran Seri Pinang
Pintas Berani 1
Pintas Berani 2
Pintas Berani 3
Pintas Berani 4
Pintas Berani 5
Solok Berani 1
Solok Bulan
Solok Cantek
Solok Cengkeh
Solok Riang
Taman Dedap
Taman Riang
Taman Intan
Taman Merbau
Taman Pandan
Tingkat Bagan Baru 1
Tingkat Bagan Baru 2
Tingkat Bagan Baru 3
Tingkat Bagan Baru 4
Tingkat Bagan Baru 5
Tingkat Bagan Baru 6
Tingkat Bagan Baru 8
Tingkat Bagan Baru 10
Tingkat Bagan Baru 12
Tingkat Bagan Baru 14
Tingkat Bagan Baru 16
Tingkat Bagan Baru 18
Tingkat Bagan Baru 20
Tingkat Bagan Baru 22
Tingkat Bulan 2
Tingkat Bulan 4
Tingkat Cantek 1
Tingkat Cantek 3
Tingkat Cantek 5
Tingkat Kampung Kastam
Tingkat Kemuning
Tingkat Kenanga
Tingkat Limbungan 1
Tingkat Limbungan 2
Tingkat Limbungan 3
Tingkat Melur 1
Tingkat Melur 3
Tingkat Melur 5
Tingkat Melur 7
Tingkat Merbau 2
Tingkat Molek
Tingkat Teratai 1
Tingkat Teratai 5
Tingkat Riang
Tingkat Selat
Important links on this website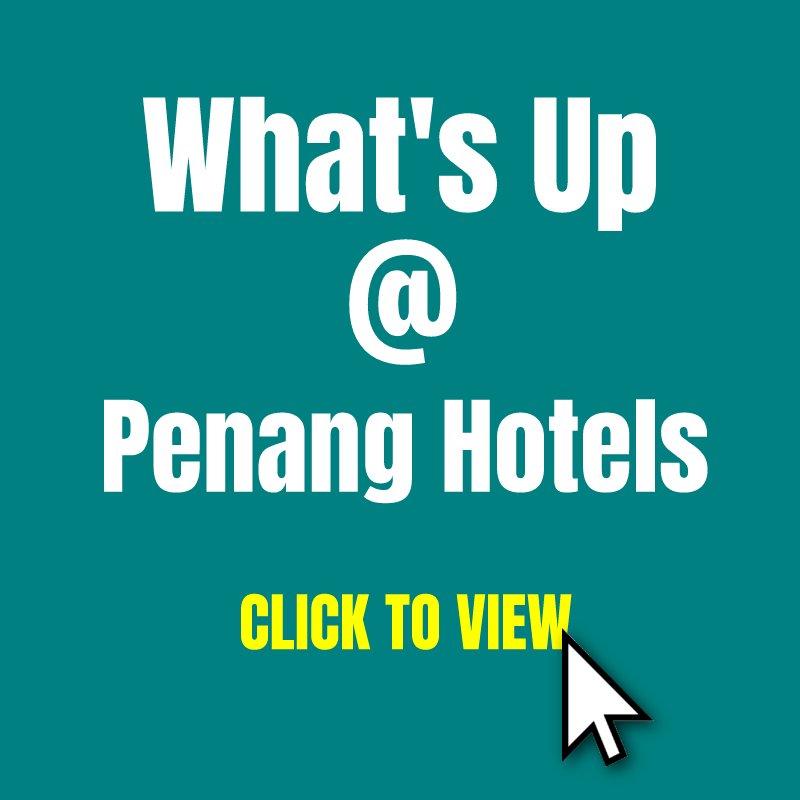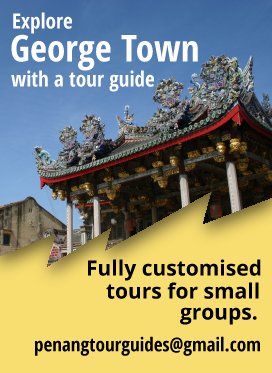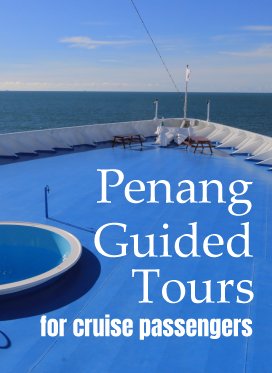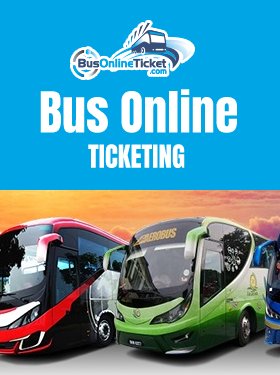 All about me
Thank you for visiting
my website
. I started it in 2003, and today it has over twenty thousand pages of information. My name is
Timothy Tye
. You can call me Tim. I have been writing my website full time since 1 November 2007, and I am enjoying every moment of it. I write my website to satisfy my own curiosity, but I am glad if the information is useful to you.
As a Christian, I hope that through this website, I am able to deliver
God's Good News
to those who need it all over the world. If you wish to contact me, please submit the
contact form
. Thanks again, don't forget to
follow me on Facebook
!
My wife and I are plant lovers. We started this website to describe the many plants and trees that we have gotten to know. These are now listed in alphabetical order.
Malaysia Travel Tips!
My
Malaysia Travel Tips
has useful information on every state in Malaysia (
Johor
,
Kedah
,
Kelantan
,
Malacca
,
Negeri Sembilan
,
Pahang
,
Penang
,
Perak
,
Perlis
,
Sabah
,
Sarawak
,
Selangor
,
Terengganu
) and every major city and destination (
Kuala Lumpur
,
Johor Bahru
,
Ipoh
,
Langkawi
,
Cameron Highlands
,
Kota Kinabalu
,
Kuching
,
Alor Setar
,
Seremban
,
Petaling Jaya
,
Putrajaya
,
Kota Bharu
,
Kuala Terengganu
,
Taiping
) and hundreds of smaller towns.
Singapore Travel Tips!
In addition to covering Malaysia, I have created the travel tips for Singapore. Please visit my
Singapore Travel Tips
for browse through the pages there.
Copyright © 2003-2018
Timothy Tye
. All Rights Reserved.