Eateries on Western Road
Clinics and Healthcare on Western Road
Businesses on Western Road
Residential Properties on Western Road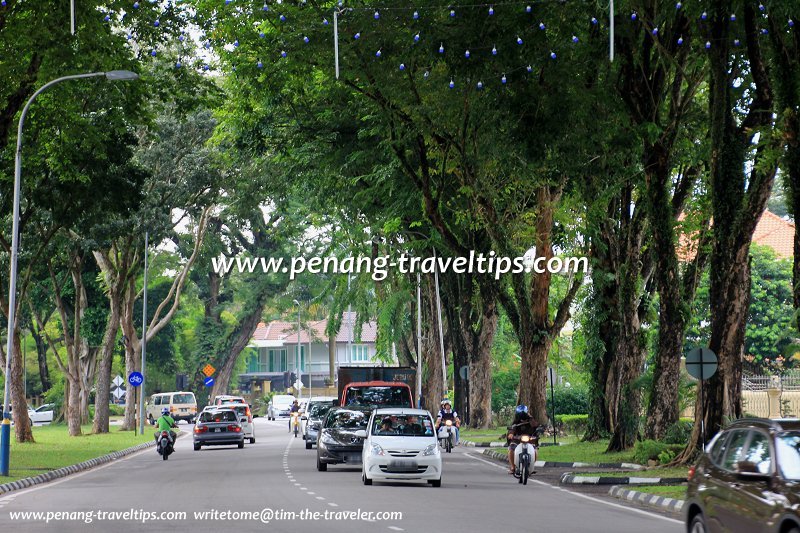 Western Road, near the Macalister Road junction
(11 December, 2012)

The section of Western Road from its junction with
Residency Road
, to its junction with
Gottlieb Road
is a major road that forms part of the western ring road of George Town. The section from Residency Road to Dato Kramat Road, once a major road towards the waterfalls, is today a secondary road.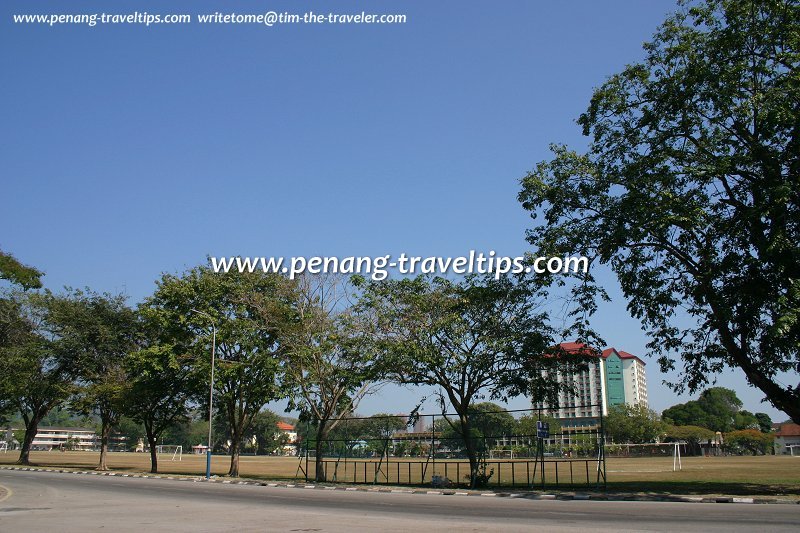 Western Road, with view of the Polo Ground
(29 January 2005)

Western Road became the choice residence of the Europeans in George Town towards the turn of the 20th century, as they relocated from their residences along Northam Road - which was then being taken over by wealthy Chinese tycoons who were turning it into a millionnaire's row. Europeans made Western Road a road for, well, westerners. Many of them were Freemasons, and thus it was no coincidence that the
Penang Masonic Temple
was built along Western Road.
Overcrowding at the
Protestant Cemetery
along
Northam Road
also meant that the "newly departed" towards the end of the 19th century also had to be located out of Northam Road and into Western Road, resulting in the creation of the
Western Road Cemetery
.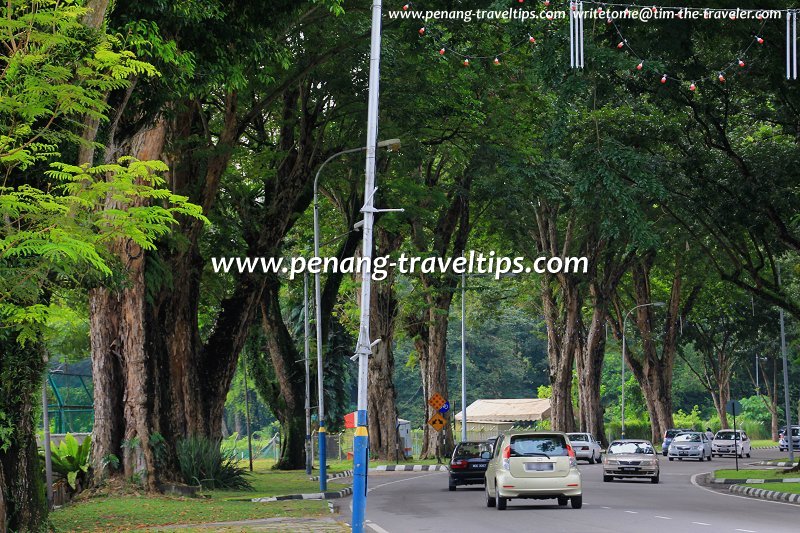 Tall trees planted over a hundred years ago line Western Road
(11 December, 2012)

Today Western Road is one of the major roads in George Town. It serves as a bypass for traffic flowing between the southern part of the island to the north, without entering the city centre. Despite its role, it is essentially a leafy residential thoroughfare lined with opulent bungalows.
As with many of the major roads in George Town, Western Road has a complicated traffic flow. From Residency Road to Dato Kramat Road, traffic is one way heading east towards Dato Kramat Road. From Residency Road to Scotland Road, it is one way heading west towards Scotland Road. From Scotland Road to Macalister Road, it is also one way heading west, but without a flow-through from the earlier section. From Macalister Road to Gottlieb Road, traffic is two ways.
Getting there
Rapid Penang
Bus
304
pass through Western Road.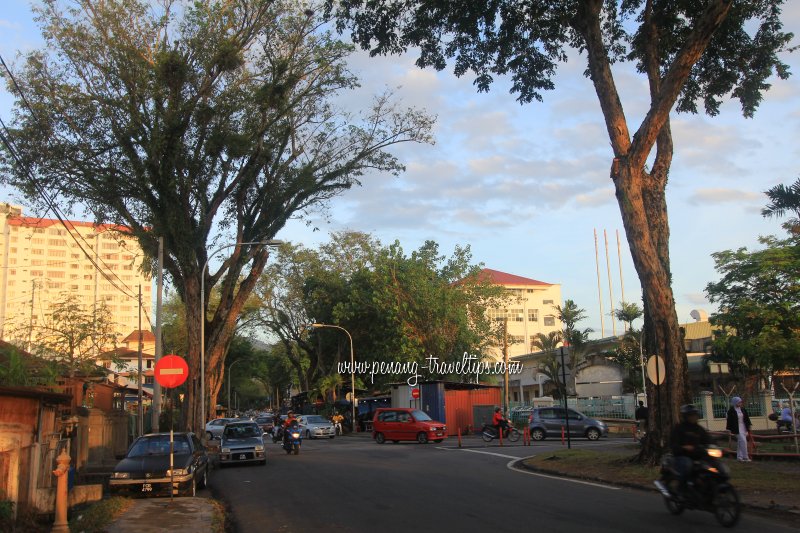 The eastern end of Jalan Utama (Western Road), near the Penang General Hospital
(5 February, 2013)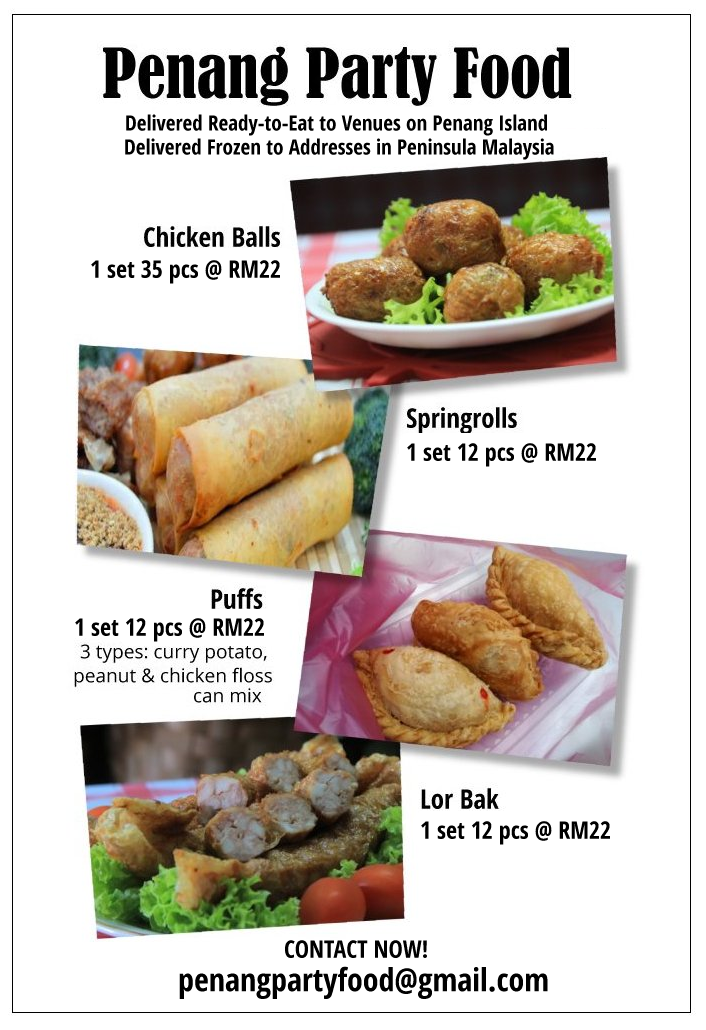 Map of Roads in Penang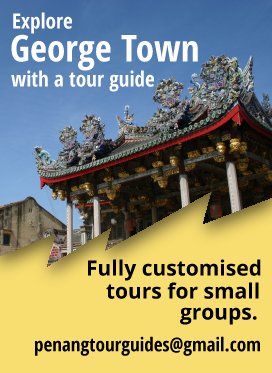 All about me
Welcome to my Singapore Travel Tips!
On top of writing Penang Travel Tips, I am expanding my writings to cover Singapore. These are the pages completed so far.