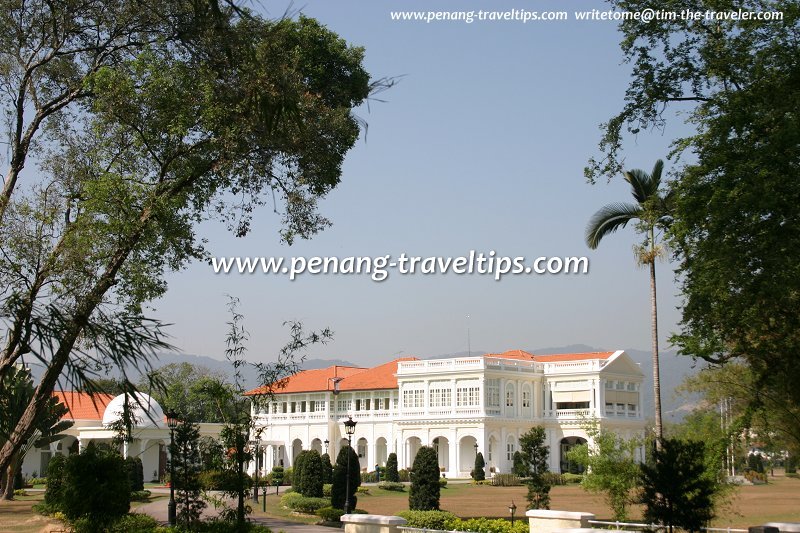 Seri Mutiara, George Town, Penang
(29 January, 2005)


Seri Mutiara
is the official residence of the Yang Di-Pertuan Negeri, or governor, of Penang. It is located along
Western Road
, also called Jalan Utama, and overlooks the
Polo Ground
.
The history of Seri Mutiara goes back to 1888, when a decision was made to build the official residence of the Resident Councillor of Penang on the site in front of the
Polo Ground
. Until then, the British administrators had had their residences along the North Shore, which is where
Jalan Sultan Ahmad Shah
is today.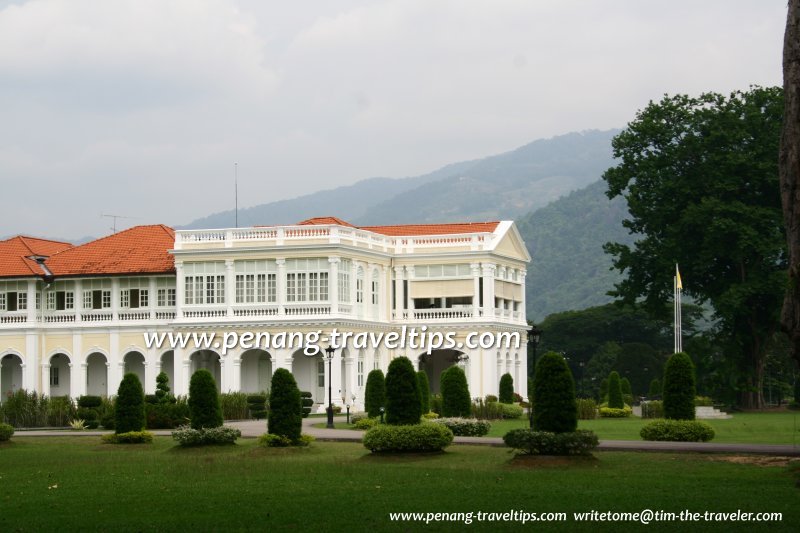 Seri Mutiara
(20 May, 2006)

Seri Mutiara was at that time known as the Residency. The architect who designed it was Major Sir Maurice Alexander Cameron, the deputy colonial engineer and Surveyor General of the Straits Settlements at that time. The building has a floor plan of the capital letter T, with an east and west wing, and an axis. Pilasters and columns decorate the ground and upper floor. The roofline is balustraded, thereby hiding the roof from view.
The stately Seri Mutiara was completed in 1890 and cost $48,000 Straits Dollars. Fittings and furnishing placed the total cost of the governor's residence at over $81,000. The first occupant of the Residency was A.M. Skinner, the sixth Resident Councillor of Penang. The grounds surrounding it is immaculately kept. It is also home to several very interesting trees, forming a mini botanic gardens which, unfortunately, is not open to the public. Among the trees here are the brazil nut, the elephant apple, the cannon-ball tree, nutmeg, Indian ebony, butterfruit, teak, and one of the three
baobab trees in Penang
. Why so many trees here? Well, because the Resident Councillor of Penang was also the Chairman of the
Waterfall Gardens
Committee.
The Residency served as the official residence of the highest ranking British colonial officer in Penang until Merdeka, when the stately mansion became the property of the state government, and home to the Penang governors. The first Governor of Penang to occupy it was Yang Amat Mulia Raja Tun Uda Raja Mohammad. Today, Seri Mutiara is the home of the Yang Di-Pertuan Negeri, or Head of State, of Penang.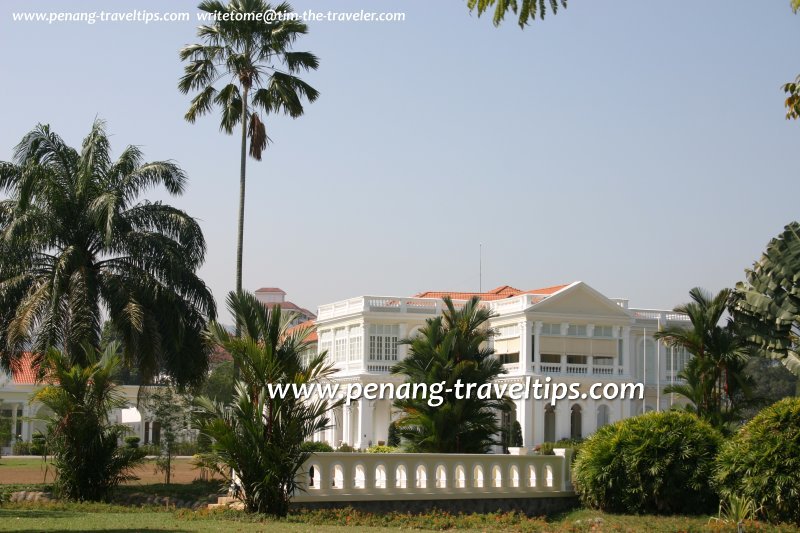 Seri Mutiara
(29 January, 2005)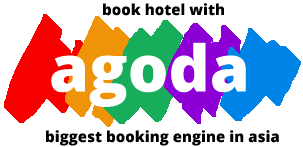 Getting there
Seri Mutiara is located along Jalan Utama, formerly Western Road, facing the Polo Ground.
Rapid Penang
Bus No. 304 pass here.
Nearby Sights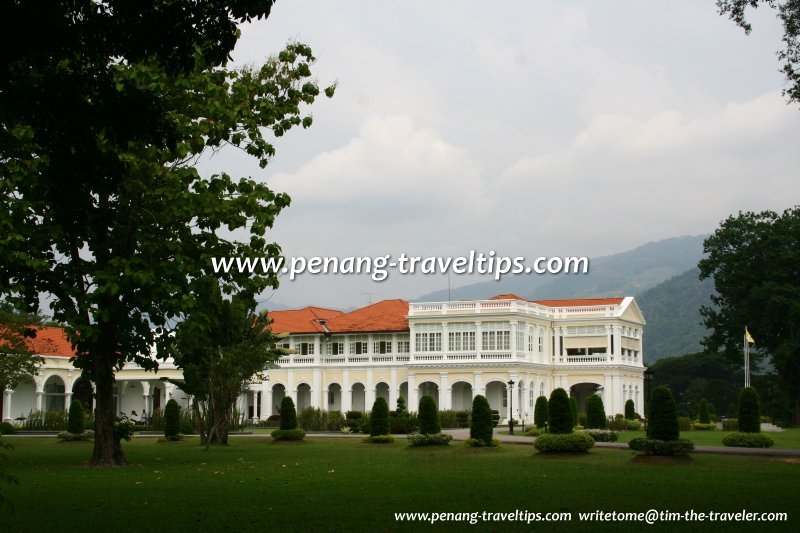 Seri Mutiara
(20 May 2006)

View
Seri Mutiara, George Town, Penang
in a larger map
Latest Pages & Updates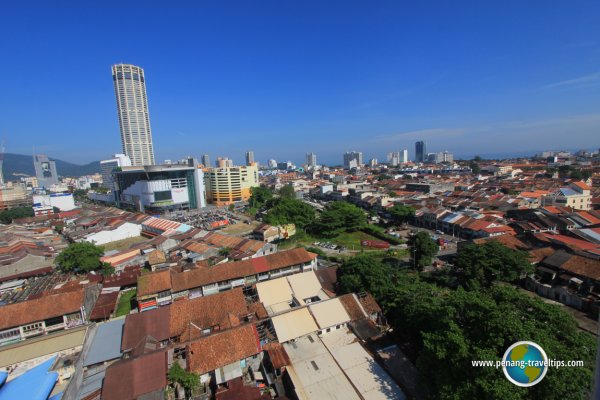 Useful Tips for Visiting Penang
You are visiting Penang soon and you are excited to make it a memorable trip. But you have many questions - how to take the bus, where to get a taxi, which hotel to choose. I have received these questions over and over. To help you enjoy a wonderful holiday in Penang, I have put together a list of articles I have written on this subject. Please read through them. I am sure there is something useful to answer the questions you may have.
Enter
Even more sights to discover on Penang Travel Tips!
There's thousands and thousands of sights waiting for you to explore and discover. Here are just some of them!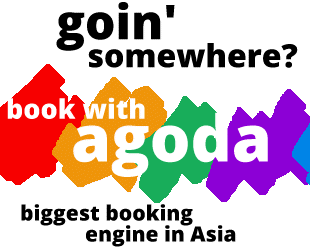 Buy Your Long-Distance Bus Tickets Here!
If you are planning to travel Malaysia and Singapore by bus, you can now purchase your long-distance bus tickets directly from
Bus Online Ticket
, where you get to check the schedule as well as price of tickets from various bus companies.
About me
My name is
Timothy Tye
. I write this website to provide people information on Penang. Together with
Exploring Malaysia
and
Big World Out There
, I am describing everything around me. If you run a business, hotel or restaurant in Malaysia, feel free to let me know, and I will list it on my website. To do that, just complete the
Add My Business
form. It's free!
As a Christian, I write this website so that
God's Good News
can reach every corner of the world and connect with those needing it. Why is this message important for all mankind? Because we would never know
if tomorrow never comes
.
To know more about me, visit my personal website,
www.timothytye.com
. To ask me a question or if you found an error, please let me know. You can reach me
here
. Thank you for visiting, and have a great day!
Copyright © 2003-2015
Timothy Tye
. All Rights Reserved.