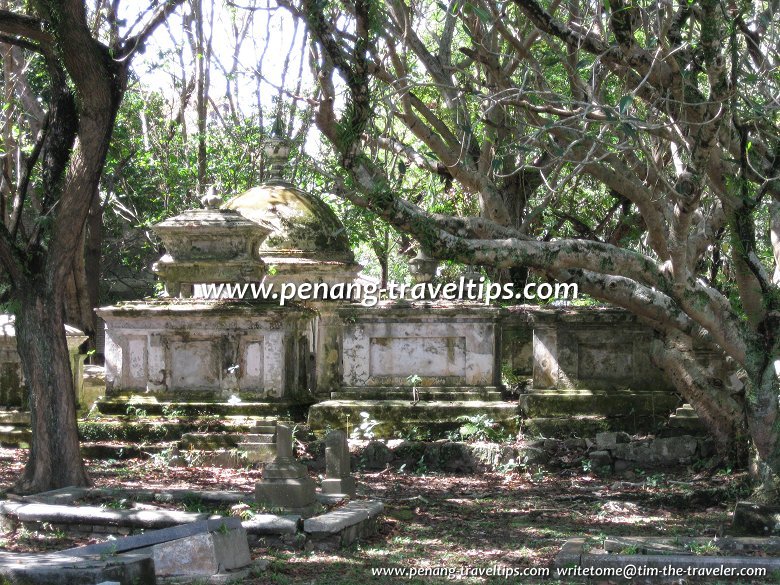 Protestant Cemetery
(23 February, 2009)


The
Protestant Cemetery
at
Northam Road
(
Jalan Sultan Ahmad Shah
) is the oldest Christian cemetery in Penang. It holds
some
of the oldest graves on the island (though not necessarily the oldest, as there may be unnamed Muslim graves, especially along
Sungai Pinang
which are older than the British settlement itself).
The Protestant Cemetery was created to bury the early administrators, European traders as well as missionaries who arrived following the establishment of the British colony by
Captain Francis Light
in 1786.
Francis Light's grave
, as well as that of his business partner James Scott, are also in the cemetery, along with some members of the Scott family. Also buried there are many of the early governors of Penang, many of whom succumbed to tropical diseases such as malaria.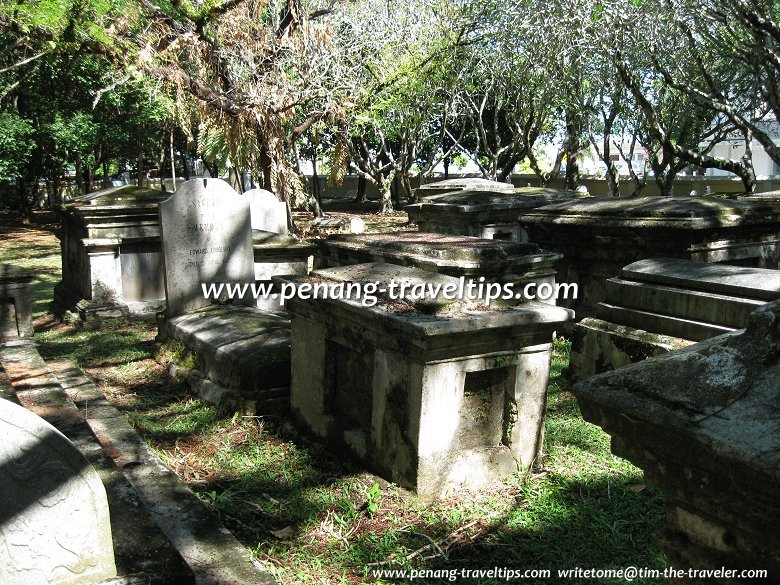 Protestant Cemetery
(23 February, 2009)

At the time the Protestant Cemetery was created, the area was at the edge of town. It was surrounded by vegetable plots and paddy fields. Over time, these farm lands gave way to village houses (early 19th century) which in turn were replaced by brick houses (late 19th century). Today it is right within George Town itself, as the city has expanded far beyond its original boundaries.
The Protestant Cemetery was used until the late 19th century, when the
Western Road Cemetery
was created on a bigger piece of land, and new burials were carried out there. Since then, the Protestant Cemetery ceased to accept new burials. However it is today recognised for its historic value as the final resting place of the early founders and administrators of the colonial settlement and trading post of George Town.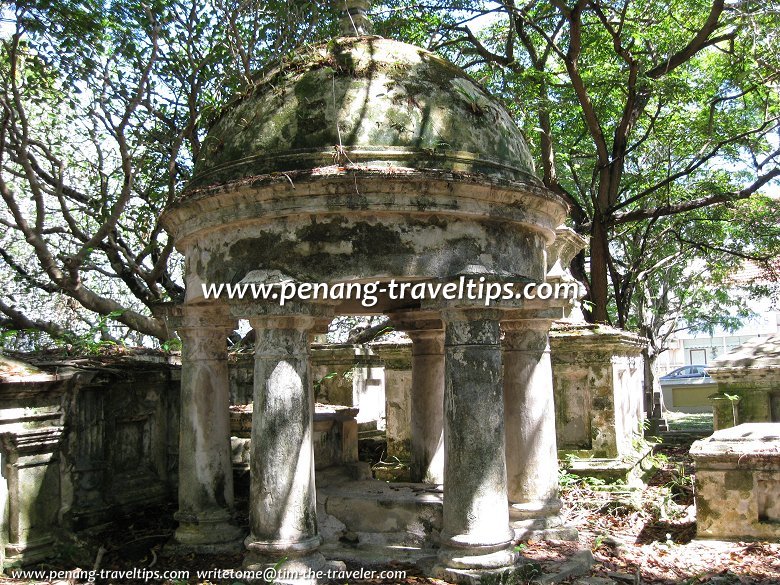 Protestant Cemetery
(23 February, 2009)

Tombs at the Protestant Cemetery
Most of the graves at the Protestant Cemetery are built as squarish tombs. The following are tombs that I have been able to identify.
Also buried there are the following persons, whose tombs I have not yet identified.
John Alexander Bannerman (1758-1819)
Colonel John Alexander Bannerman was the Governor of Penang from 1817-1819. The St George's Church was completed during his term.


Reverend Hutchings (1782-1827)
Reverend Sparke Hutchings was the leader of the St George's Church who founded the Penang Free School.


Thomas Leonowens (1828-1859)
Husband to Anna Leonowens, the lady who was hired by King Mongkut (Rama IV) to tutor his children, resulting in her romanticised account which was made famous as "The King and I".


William Edward Philips (1782-1827)
W.E. Philips purchased the property of Captain Francis Light, on which Suffolk House stands. (It is still a debate whether Suffolk House was built by Light or by Philips). Philips also acted as the Governor of the Penang for a few terms, within his own capacity as well as acting on behalf of another. His wife Janet, the daughter of John Alexander Bannerman, was buried with him.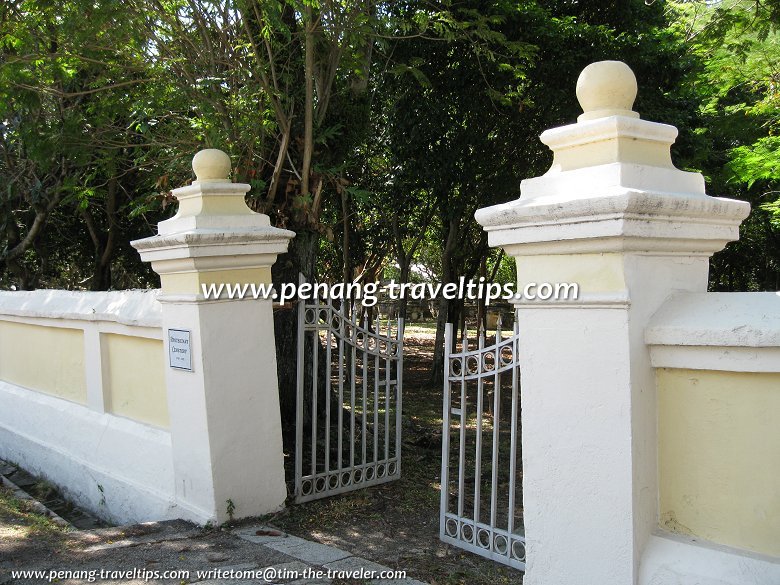 Protestant Cemetery
(23 February, 2009)

Updates
10 November, 2014
StarMetro
reports that the Protestant Cemetery is closed to the public for a RM230,000 upgrading project and is scheduled to reopen on 11 December, 2014. The project involves repair to the main gates, work on the pedestrian walkway and levelling of the ground, the supply of benches, the installation of lighting, the construction of a shed and bicycle bays, and the construction of a drain.
Nearby Sights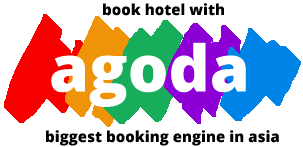 Getting there
Take the
Rapid Penang Free Shuttle Bus
to Station No. 7 (Lebuh Muntri Station), located along Penang Road at the junction of
Muntri Street
. From there, walk north along
Penang Road
until junction of Northam Road. Turn left at Northam Road, walk a short distance and you will find the Protestant Cemetery on your left.
Location of the Protestant Cemetery on the map
Latest Pages & Updates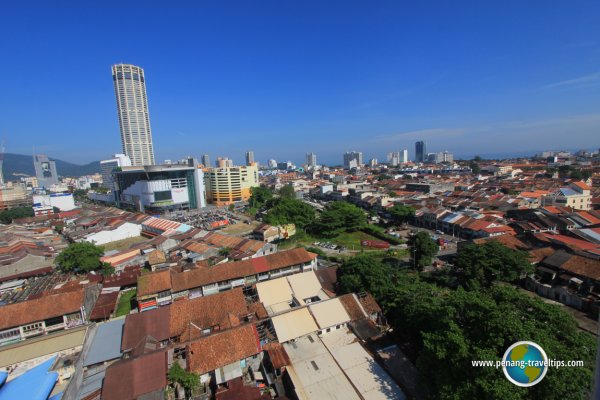 Useful Tips for Visiting Penang
You are visiting Penang soon and you are excited to make it a memorable trip. But you have many questions - how to take the bus, where to get a taxi, which hotel to choose. I have received these questions over and over. To help you enjoy a wonderful holiday in Penang, I have put together a list of articles I have written on this subject. Please read through them. I am sure there is something useful to answer the questions you may have.
Enter
Even more sights to discover on Penang Travel Tips!
There's thousands and thousands of sights waiting for you to explore and discover. Here are just some of them!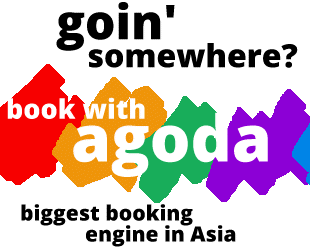 Buy Your Long-Distance Bus Tickets Here!
If you are planning to travel Malaysia and Singapore by bus, you can now purchase your long-distance bus tickets directly from
Bus Online Ticket
, where you get to check the schedule as well as price of tickets from various bus companies.
About me
My name is
Timothy Tye
. I write this website to provide people information on Penang. Together with
Exploring Malaysia
and
Big World Out There
, I am describing everything around me. If you run a business, hotel or restaurant in Malaysia, feel free to let me know, and I will list it on my website. To do that, just complete the
Add My Business
form. It's free!
As a Christian, I write this website so that
God's Good News
can reach every corner of the world and connect with those needing it. Why is this message important for all mankind? Because we would never know
if tomorrow never comes
.
To know more about me, visit my personal website,
www.timothytye.com
. To ask me a question or if you found an error, please let me know. You can reach me
here
. Thank you for visiting, and have a great day!
Copyright © 2003-2015
Timothy Tye
. All Rights Reserved.