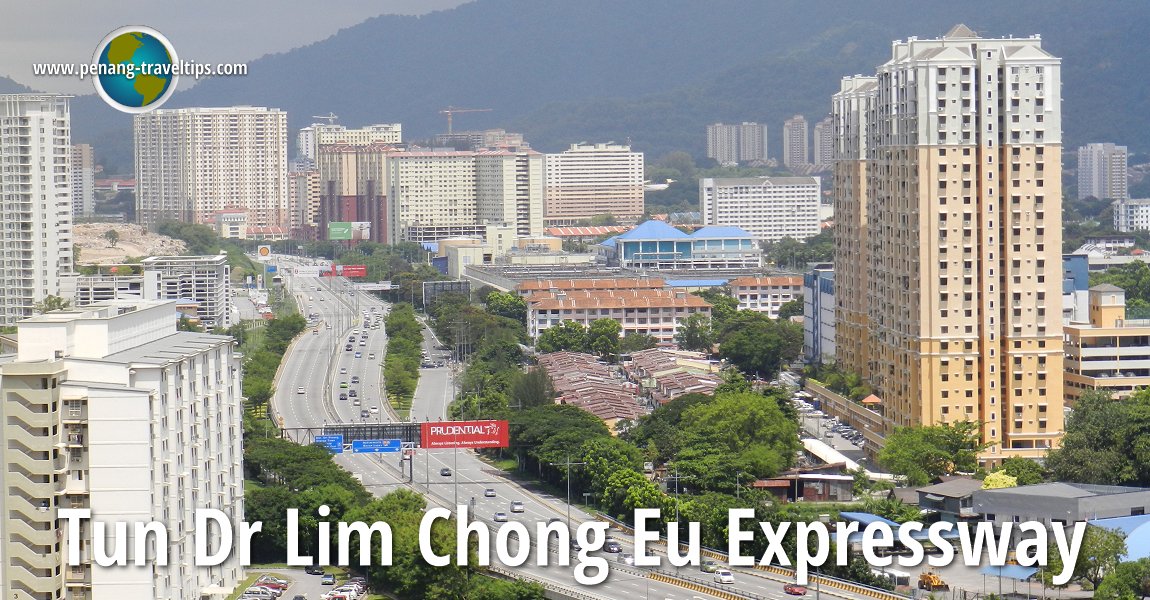 Tun Dr Lim Chong Eu Expressway, Penang
(4 June 2011)

B. Melayu
Tun Dr Lim Chong Eu Expressway
is an expressway that runs along the eastern coast of
Penang Island
. Also known as Federal Route 3113, this 17.84 km expressway starts at the junction with
Prangin Road Ghaut
, across from
Weld Quay
, and ends in
Batu Maung
, at the junction with Jalan Batu Maung and Jalan Permatang Damar Laut. The expressway includes the entire lengths of the former
Jelutong Expressway
and
Bayan Lepas Expressway
.
Chief Minister Lim Guan Eng announced the renaming of the expressway on 26 November, in honour of
Dr Lim Chong Eu
, the second Chief Minister of Penang who passed away on Wednesday, 24 November, 2010. The renaming of the expressway is meaningful to many Penangites as a tribute to the man who personally ushered the state into becoming one of the most developed in the country.
The Tun Dr Lim Chong Eu Expressway is the second road in Penang named after the Lim family, as Tun Dr Lim's father had his name immortalized when
Prangin Road
was renamed Jalan Dr Lim Chwee Leong.
Location of the Tun Dr Lim Chong Eu Expressway on the map
Sights along the Tun Dr Lim Chong Eu Expressway
Petrol Station on the Tun Dr Lim Chong Eu Expressway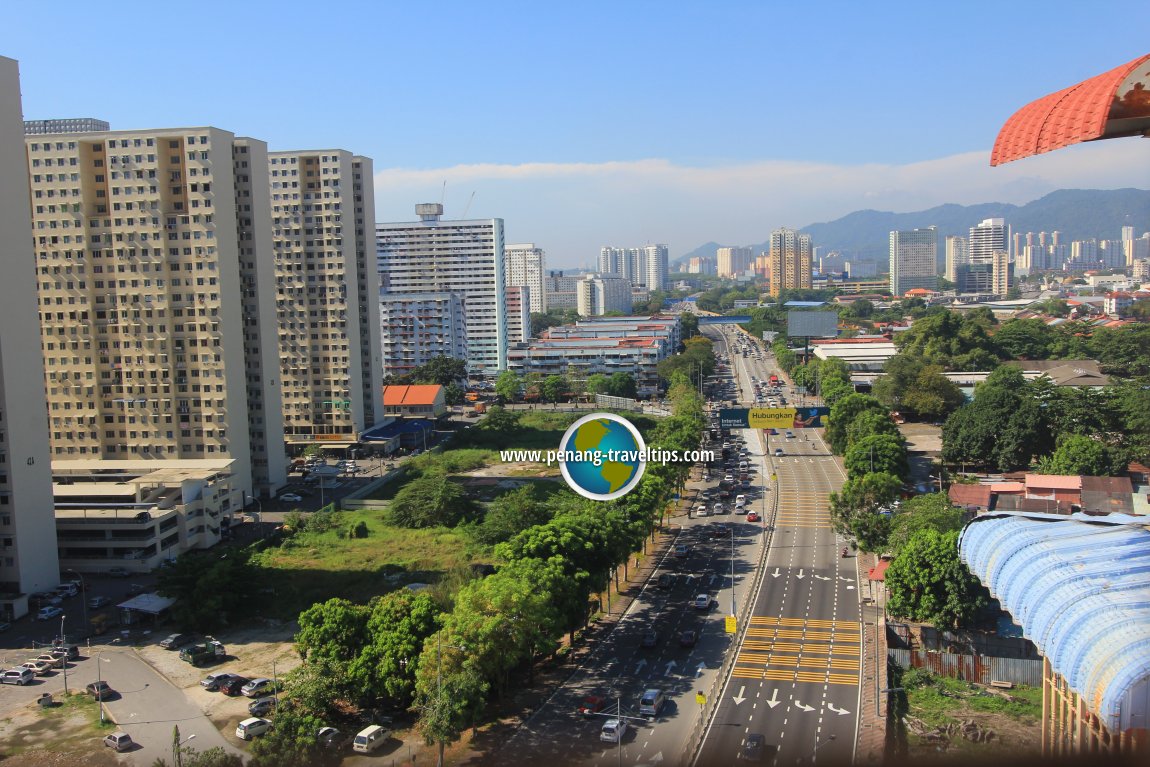 Tun Dr Lim Chong Eu Expressway, approaching Magazine Road Ghaut junction
(29 November, 2012)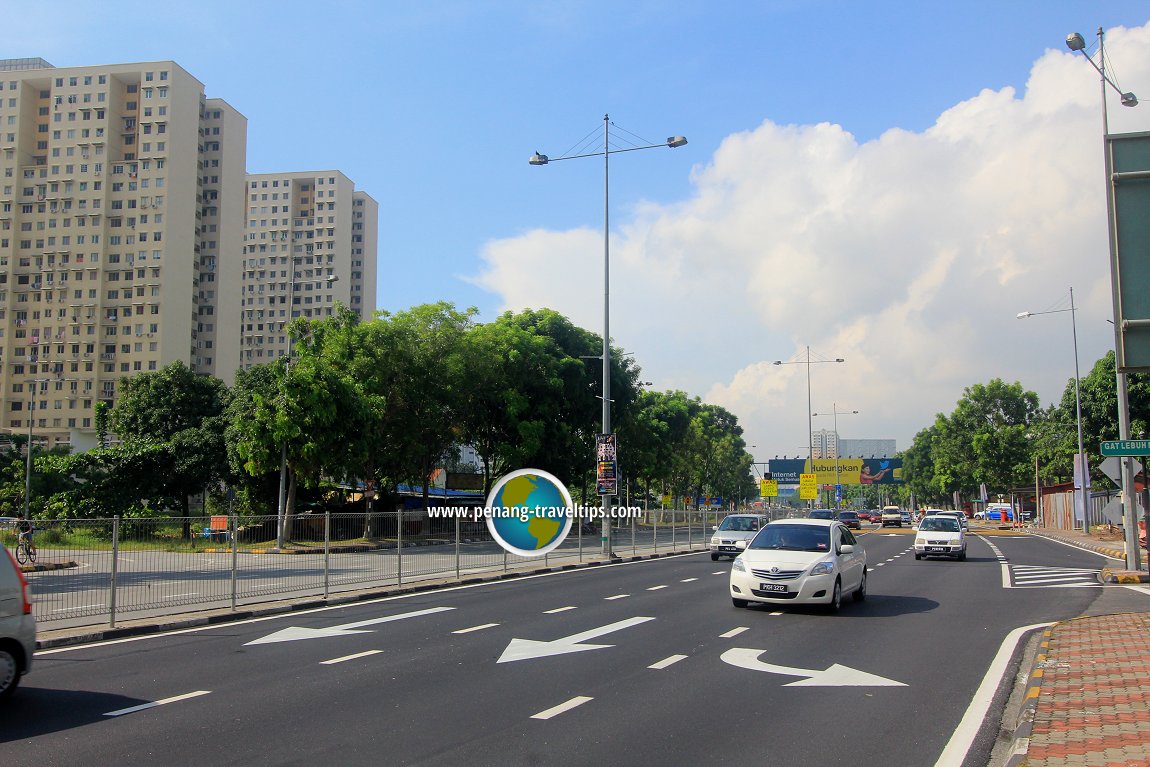 Tun Dr Lim Chong Eu Expressway entering Inner George Town
(6 February, 2013)