The
George Town Caricature Sculptures of Tang Mun Kian
adorn many street corners and strategic locations all over
George Town, Penang
. It is part of a project known as Marking George Town that was initiated by the Penang Island Municipal Council (MPPP) to celebrate the history and heritage of the city. The concept proposed by Sculptureatwork Studio, which tossed out a dry telling of history for a wittier take on George Town, won the hearts of the judges. This has succeeded in attracting the attention of street users, both visitors and locals.
The artist, designer and cartoonist behind these wire sculptures is Tang Mun Kian. A graduate of the Malaysian Institute of Art, he dabbled as an advertising art director for a decade in Singapore before moving his base to Kuala Lumpur.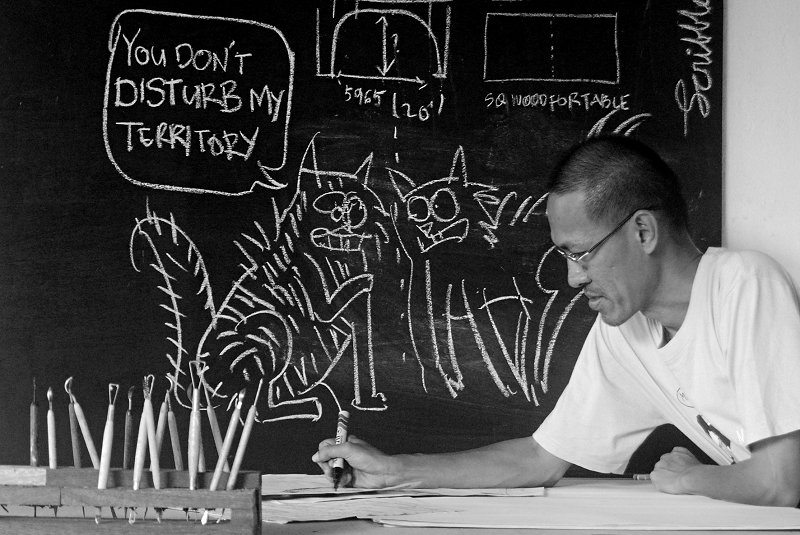 Tang Mun Kian, the cartoonist behind most of the sculptures of Marking George Town
Author: © Tang Mun Kian
Mun Kian, whose significant other comes from Penang, has at time of writing (July 2012) fourteen of the twenty-four sculptures being installed all over town. More are on the way and will be highlighted here when installed. The following is a list of those already on display in the streets.