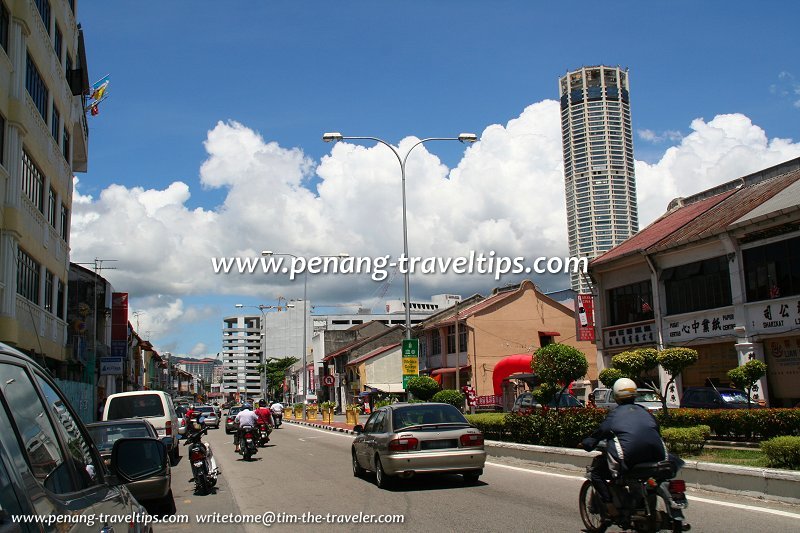 Carnarvon Street, George Town, Penang
(1 September, 2008)

Carnarvon Street
(Malay:
Lebuh Carnarvon
, Penang Hokkien: Lam1 Chan3na4 沓田仔

), is a major street in George Town.
Map of sights along Carnarvon Street
Hotels on Carnarvon Street
Sights along Carnarvon Street
Street Art on Carnarvon Street
Eateries along Carnarvon Street
Businesses along Carnarvon Street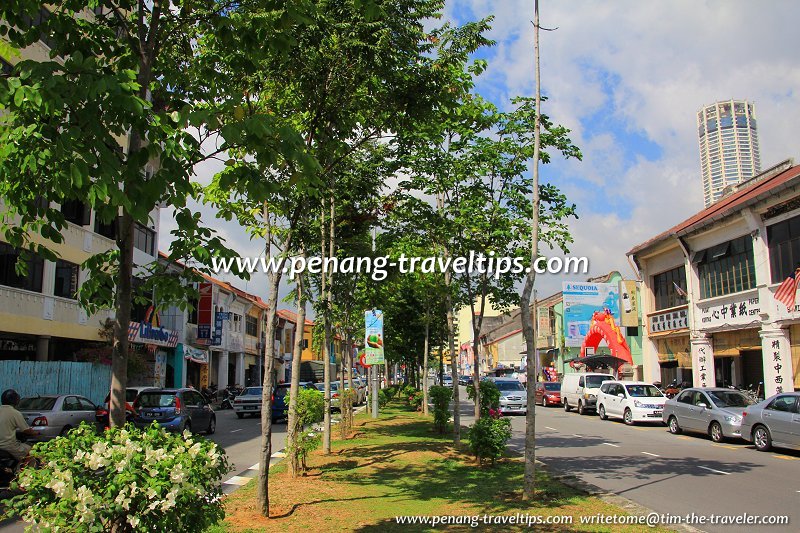 Carnarvon Street, George Town, Penang
(15 September, 2012)

About Carnarvon Street
Carnarvon Street starts at Chulia Street and ends at
Prangin Road
. The street was created in the 1860's, and named after Henry Howard Molyneux Herbert, 4th Earl of Carnarvon, who was Secretary of State for the Colonies (the person in charged of the colonies within the British cabinet) between 6 July, 1866 and 8 March, 1867. The year 1867 also happens to be the year that racial polarization erupted into open warfare called Penang Riots, which pitted the Cantonese against the Hokkiens, and both affiliated with Malay groups called White Flag and Red Flag societies.
The Cantonese (Ghee Hin) are based around Rope Walk while the Hokkiens (Khian Teik Secret Society and Hai San) are based in Armenian Street. Carnarvon Street became the border between the Cantonese sector and Hokkien sector of town. Today, in the 21st century, part of Carnarvon Street forms a new border, between the core zone and buffer zone of the
George Town Unesco World Heritage Site
.
In the mid 20th century, Carnarvon Street was the place to find book shops and coffin makers. This is where you can see the huge Chinese coffins stacked one on top of the other. Paper effigies for use as offering to the departed is another speciality of these shops - all the pleasures of the material world can be reproduced in paper and burnt as gifts for the hereafter. Today almost all the coffin shops have left Carnarvon Street - I am not sure whether the few left are still operating.
In Other Words ...
Carnarvon Street is called Lam1 Chan3a4 沓田仔

in
Penang Hokkien
meaning soggy (paddy) fields.
Getting there
You can reach Carnarvon Street by taking the
Rapid Penang Free Shuttle Bus
to Station No. 14 (Lebuh Carnarvon).
Rapid Penang
bus No. 10,
301
,
302
,
307
,
401
and 502 pass through Carnarvon Street.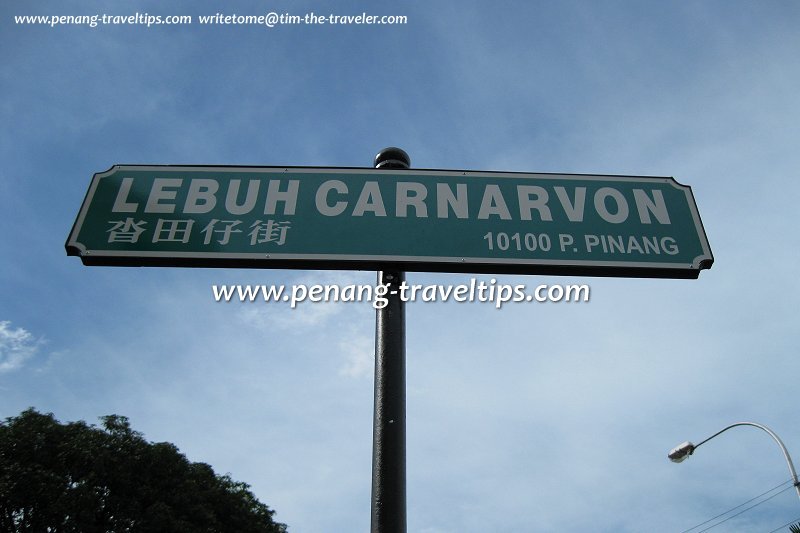 Carnarvon Street sign
(12 November 2008)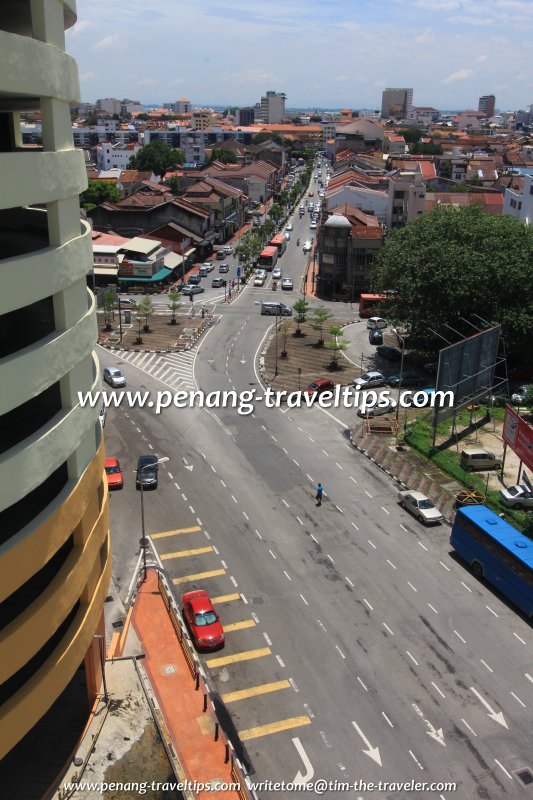 Carnarvon Street, as seen from 1st Avenue Mall
(21 April, 2012)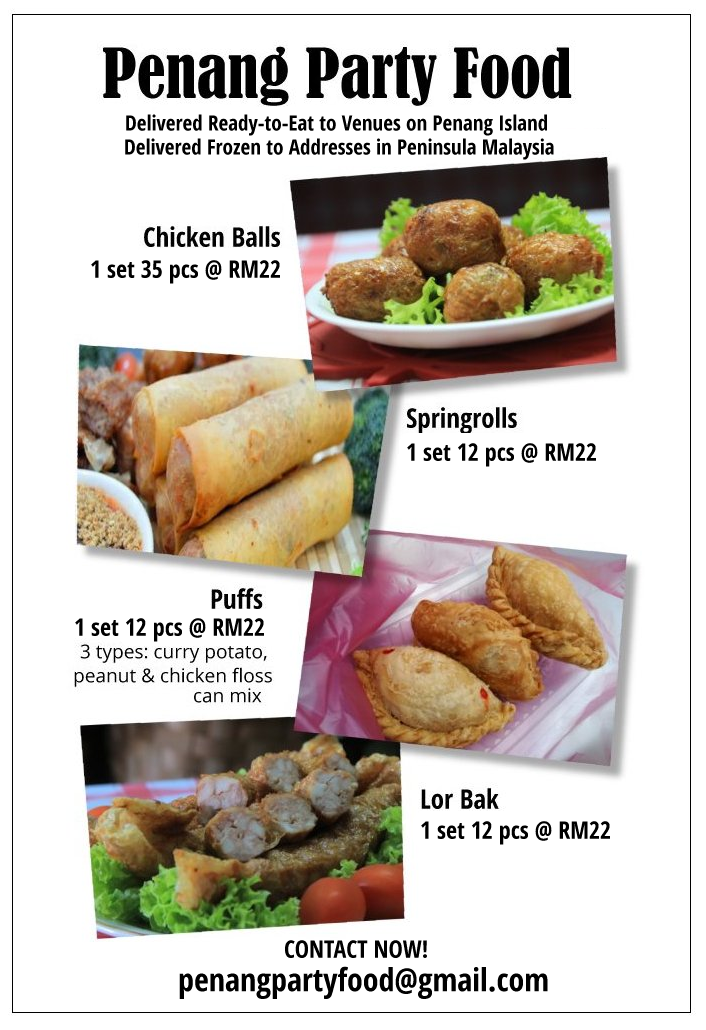 Map of Roads in Penang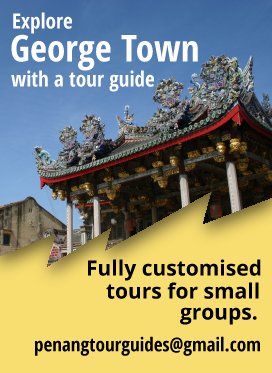 All about me
Welcome to my Singapore Travel Tips!
On top of writing Penang Travel Tips, I am expanding my writings to cover Singapore. These are the pages completed so far.