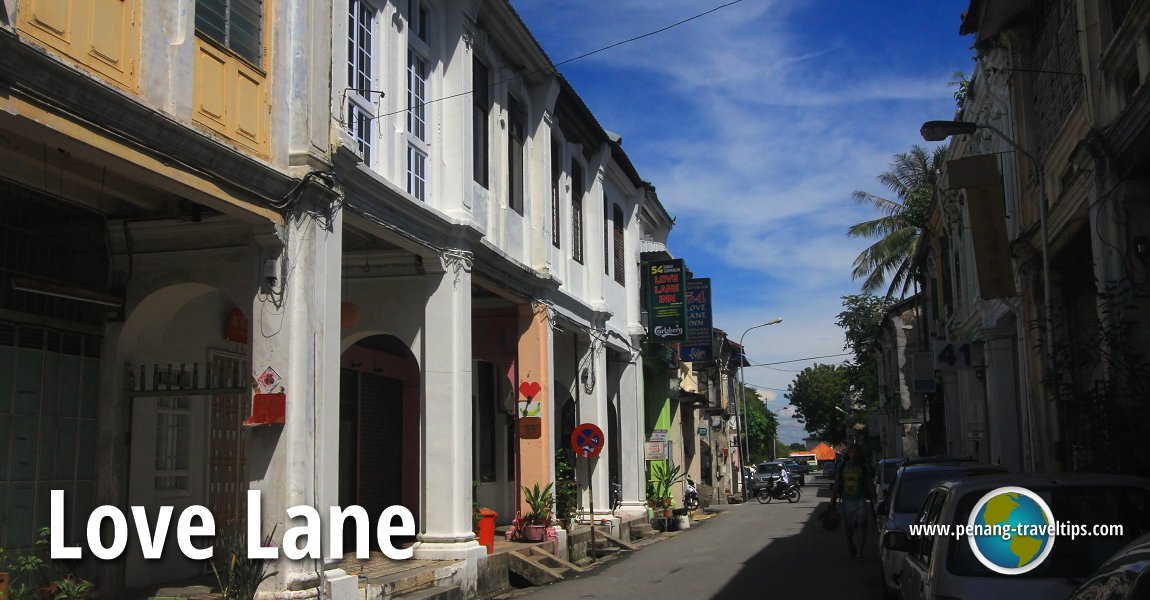 Love Lane, George Town, Penang
(15 December, 2012)

Love Lane
, or
Lorong Cinta
, is a lane within the inner city of George Town. Today it forms the boundary between the core and buffer zones of the
George Town Unesco World Heritage Site
. It runs from
Farquhar Street
, through
Muntri Street
, to Chulia Street.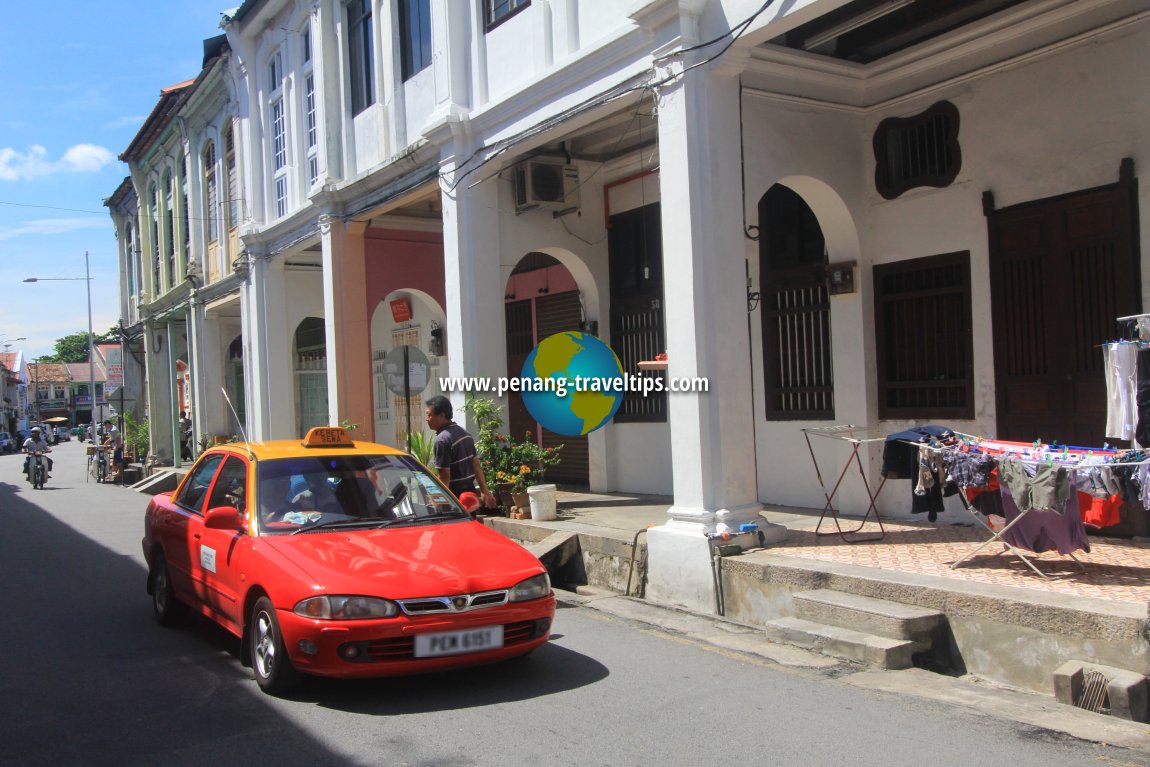 Pre-war shophouses along Love Lane, George Town
(15 December, 2012)

There is no complete agreement as to how Love Lane got its name. There is a belief that it was named after a British officer named Love, but this has not been verified. Another belief is that it was the site for early 19th century brothels for sailors and soldiers. The adjacent road, Muntri Street, was where the rich Straits Chinese lived, and it is widely believed that these men kept their mistresses along Love Lane.
There is also the somewhat far-fetched theory that Love Lane was named after the self-flagellation procession staged by Shitte Muslims who in the early 19th century, paraded from the Indian Muslim settlements in Chulia Street through Love Lane, on their way to the sea, while the performed painful rituals of flogging themselves, in rememberance of the Ali, son-in-law of the Prophet Muhammad.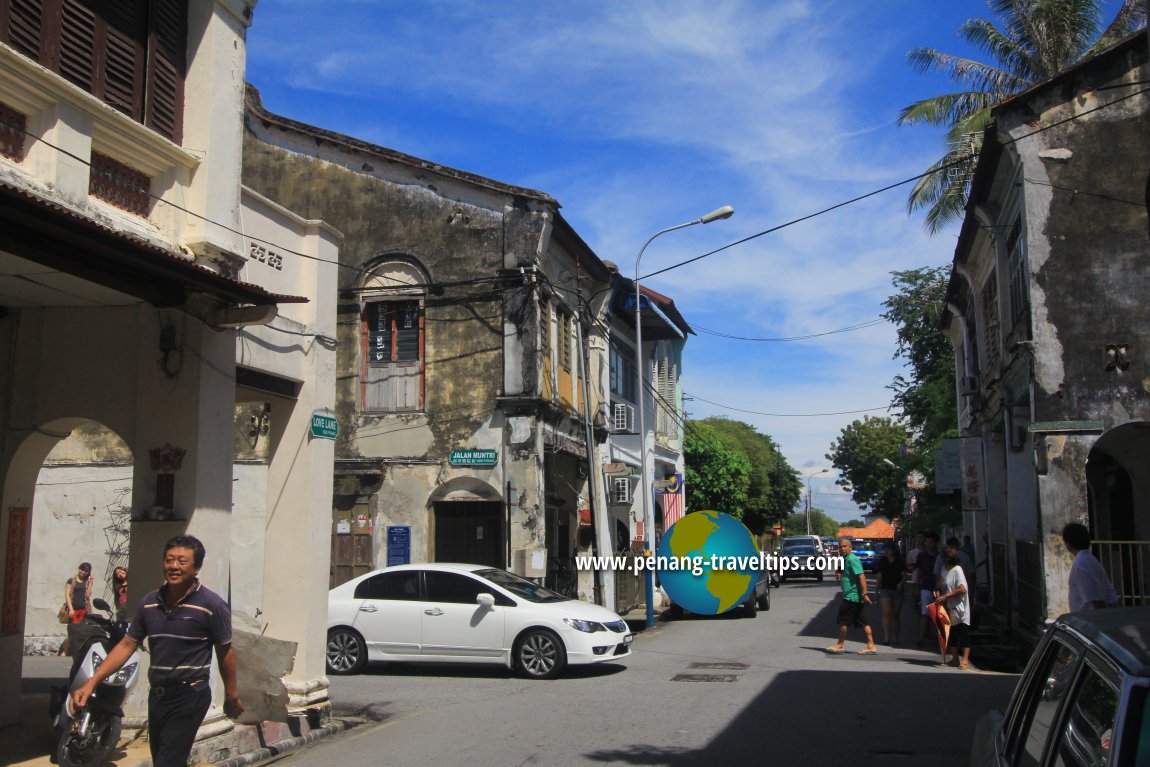 Intersection of Love Lane with Muntri Street (left) and Stewart Lane (right)
(15 December, 2012)

In other words ...
Love Lane is called
Ai1ceng3 Hang33

in
Penang Hokkien
.
Sights along Love Lane
Street Art
Eateries along Love Lane
Accommodation on Love Lane
Businesses on Love Lane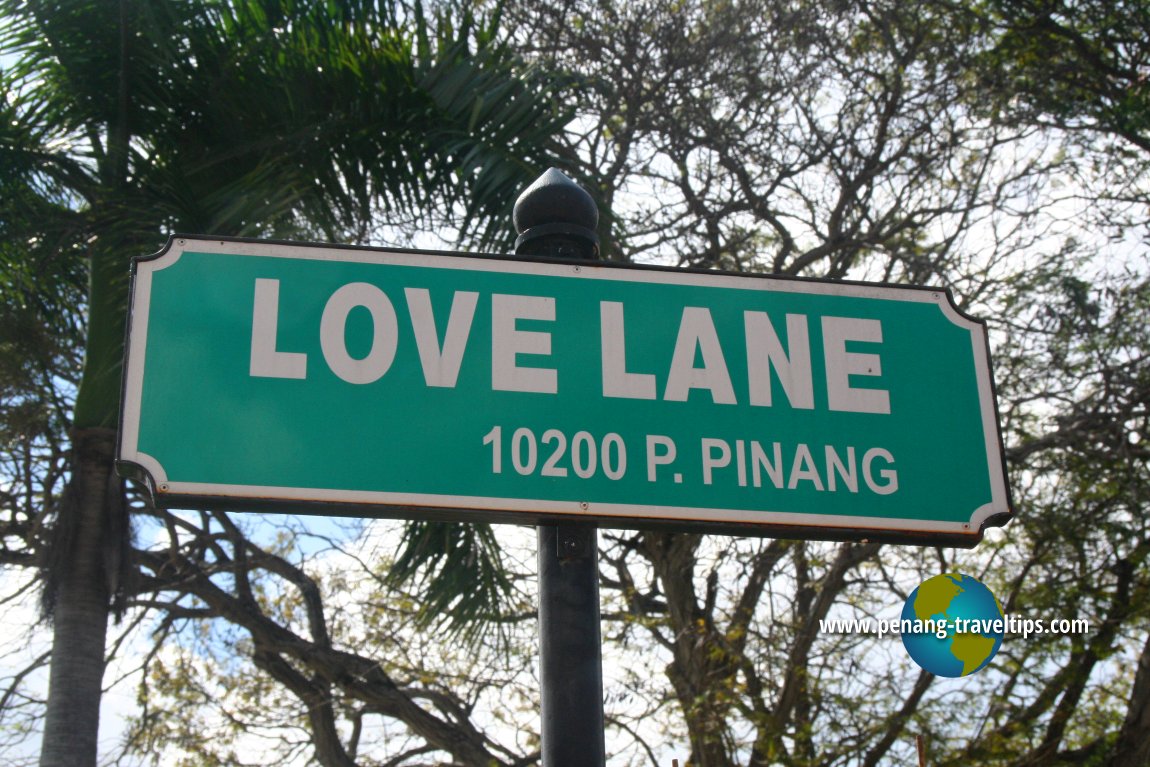 Love Lane sign
(30 November 2008)

Getting to Love Lane
You can reach Love Lane by taking the
Rapid Penang Free Shuttle Bus
to Station No. 6 (Muzium), and then walking a short distance from Farquhar Street to Love Lane.