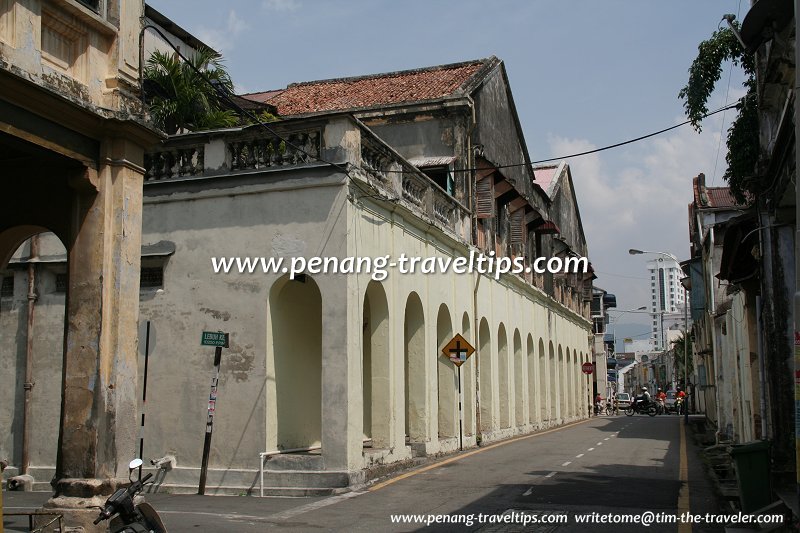 Stewart Lane, George Town, Penang
(7 July, 2008)

Stewart Lane
is a small lane in the core zone of the
George Town UNESCO World Heritage Site
. It starts at
Chulia Street
and ends at the intersection with
Love Lane
, where it is continues as
Muntri Street
. Stewart Lane is perhaps best known as the lane beside the
Goddess of Mercy Temple
. It is said to have been named after a Eurasian who had his home along the lane.
Crammed within one corner of Stewart Lane is
Boatmen Alley
, the narrowest residential alley in George Town. This alley, with addresses numbered to Stewart Lane, used to house boatmen of the
Lee Clan Jetty
.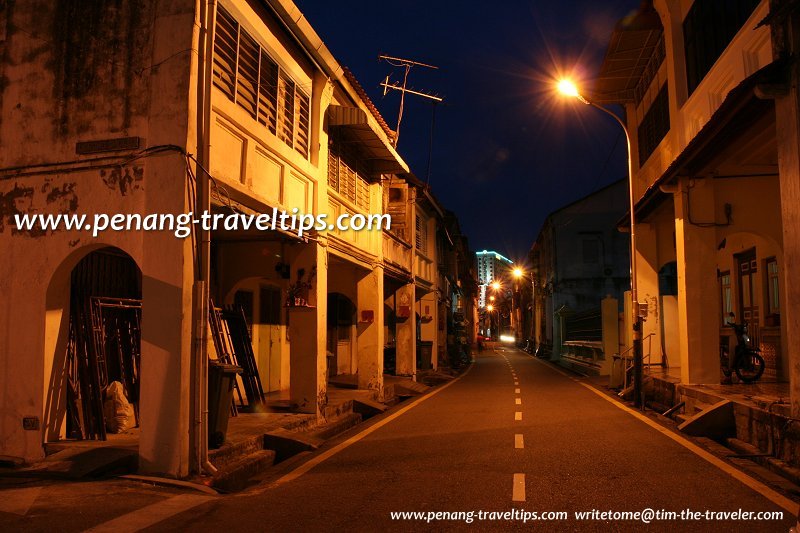 Stewart Lane at night
(7 July, 2010)

Street Art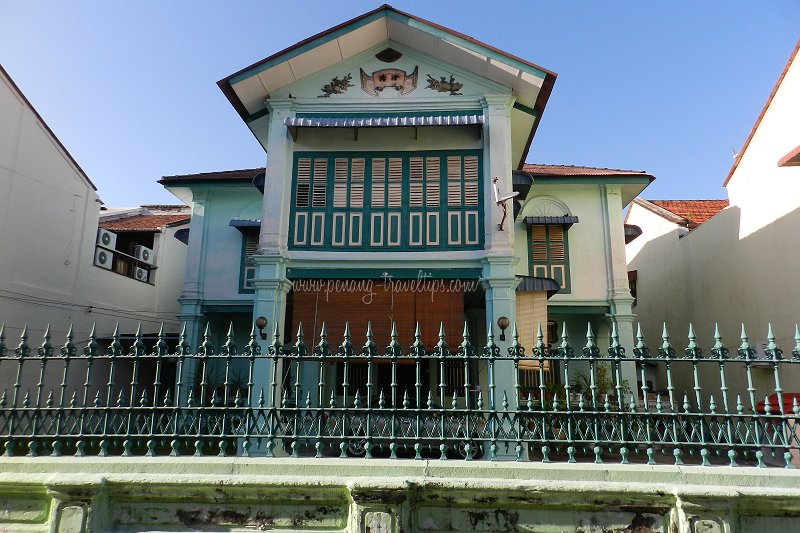 Traditional-style bungalow on Stewart Lane
(5 August, 2012)

Eateries on Stewart Lane
Sights on Stewart Lane
Accommodation on Stewart Lane
Getting there
Take the
Rapid Penang
Bus 10,
103
,
301
and
401
to Pitt Street and walk a short distance to Stewart Lane.
In Other Words ...
Stewart Lane is also known as
Kuan3 Yin3 Teng3 Au3
in Hokkien, meaning "Behind the Goddess of Mercy Temple".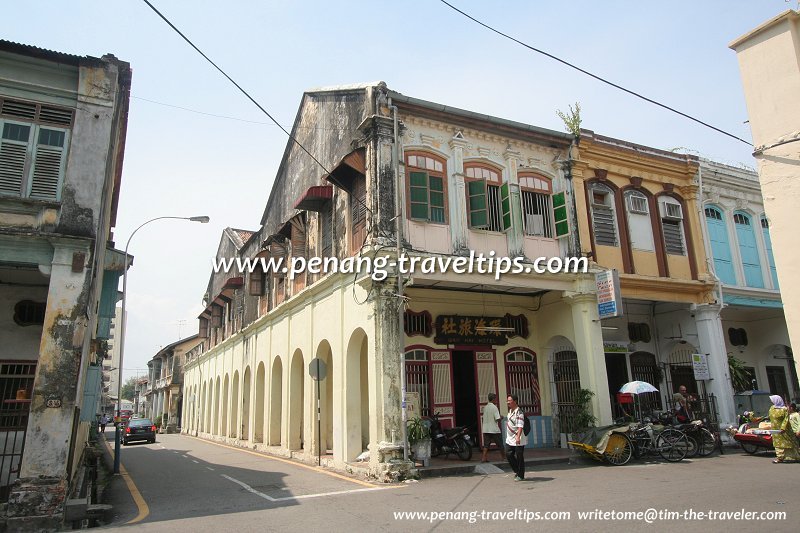 Stewart Lane, at the intersection with Love Lane
(7 July, 2008)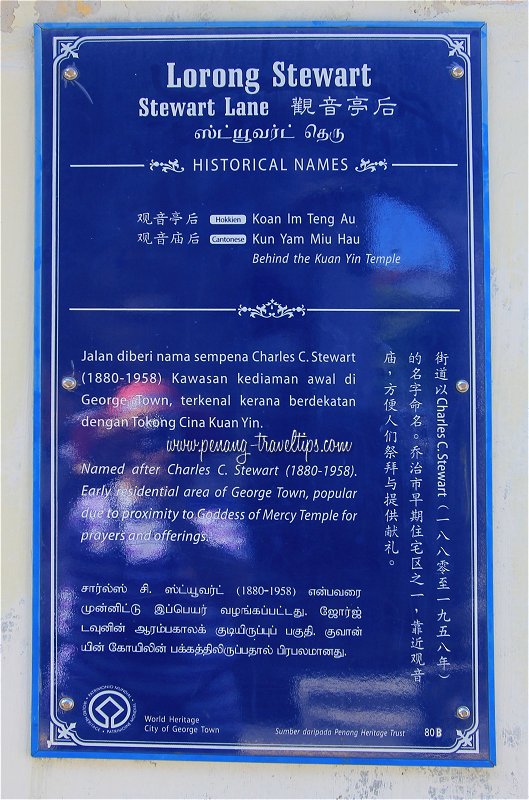 Stewart Lane history plaque
(11 February, 2013)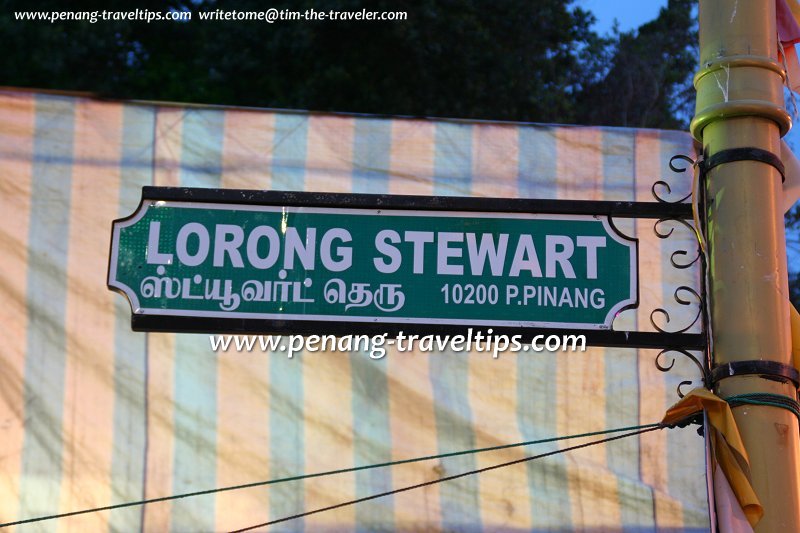 Stewart Lane road sign
(7 July, 2010)

View
Stewart Lane, George Town, Penang
in a larger map
Houses on Stewart Lane
The following townhouses on Stewart Lane were photographed on 14 January, 2015, in order that a photographic record can be made of their appearance, should these houses undergo changes later.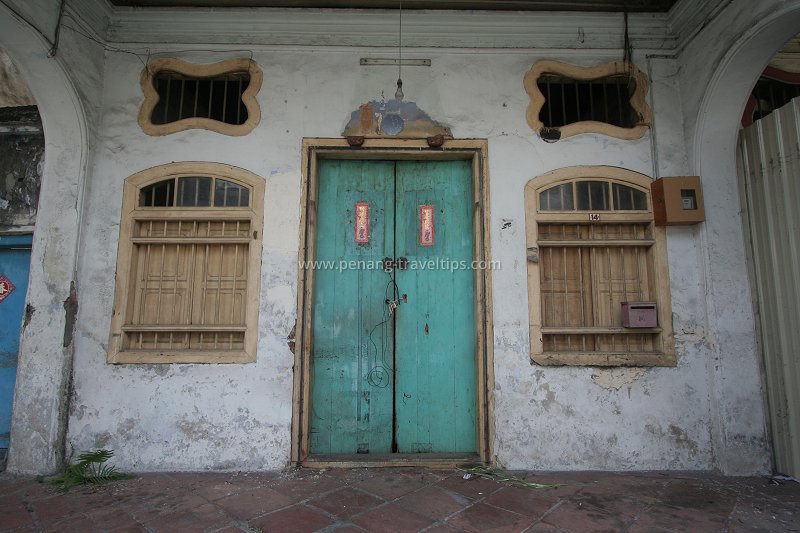 14 Stewart Lane, unoccupied, plain walls, bat-shaped air-vents, now part of Seven Terraces
(7 July, 2008)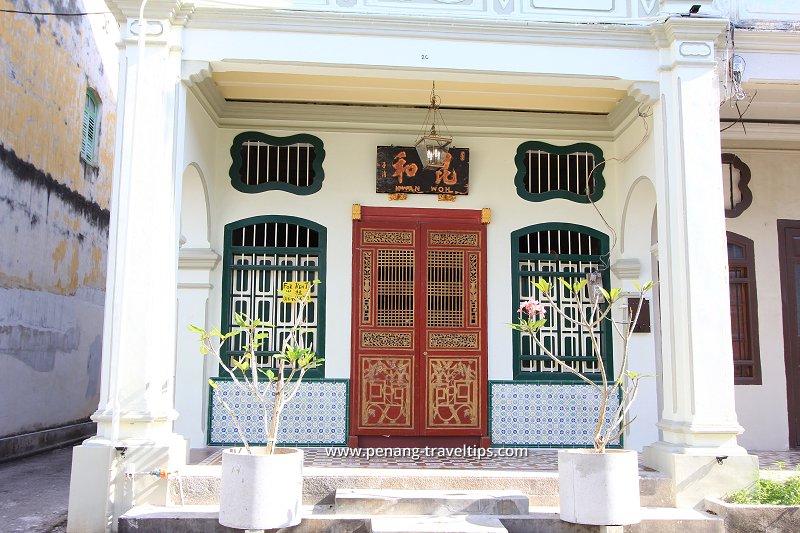 20 Stewart Lane, former Tye Clan Association, newly restored
(14 January, 2015)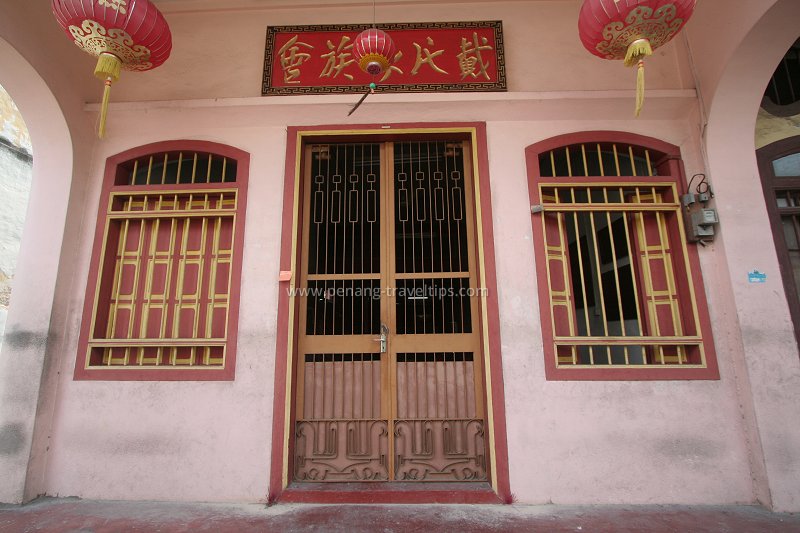 20 Stewart Lane, when it was the Tye Clan Association
(7 July, 2008)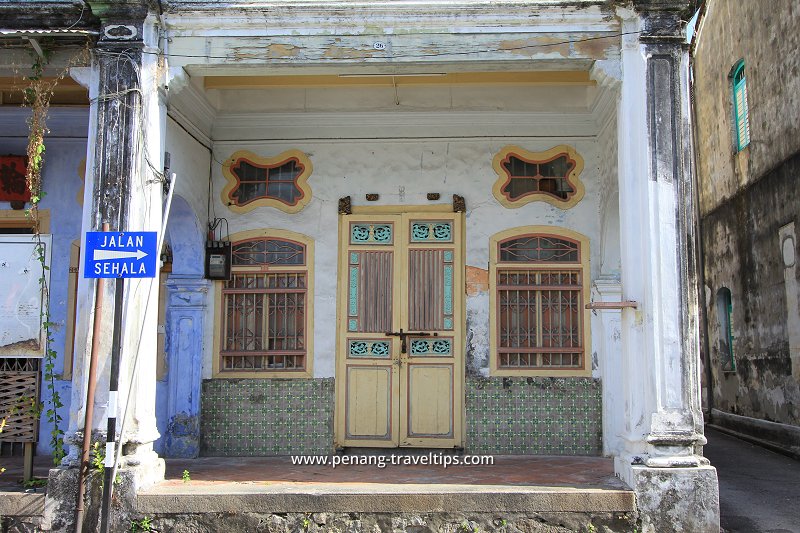 26 Stewart Lane, unrestored
(14 January, 2015)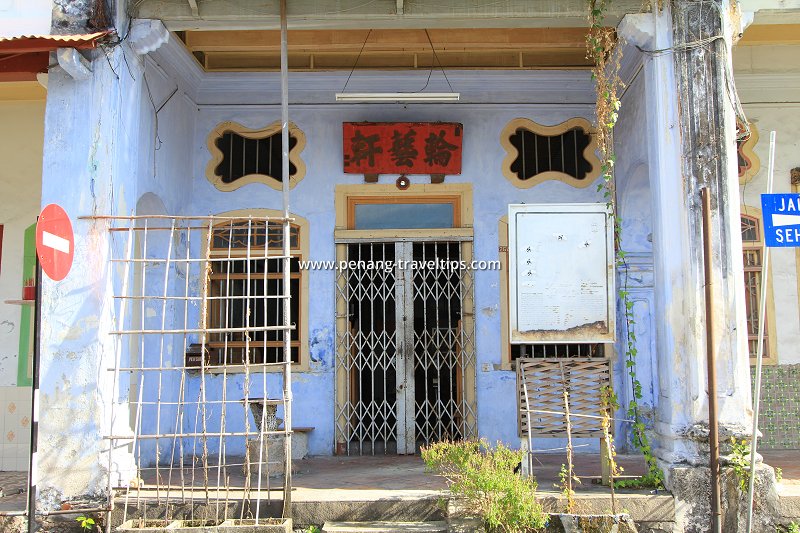 26A Stewart Lane, the former Hainanese Mariners' Lodge and former premises of Penang Heritage Trust, unrestored
(14 January, 2015)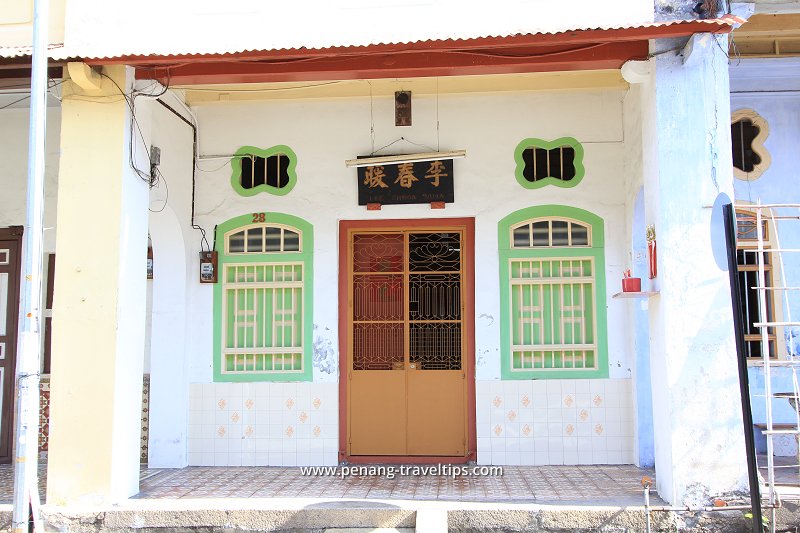 28 Stewart Lane, residential, unrestored
(14 January, 2015)

29B Stewart Lane, residential, unrestored
(7 July, 2008)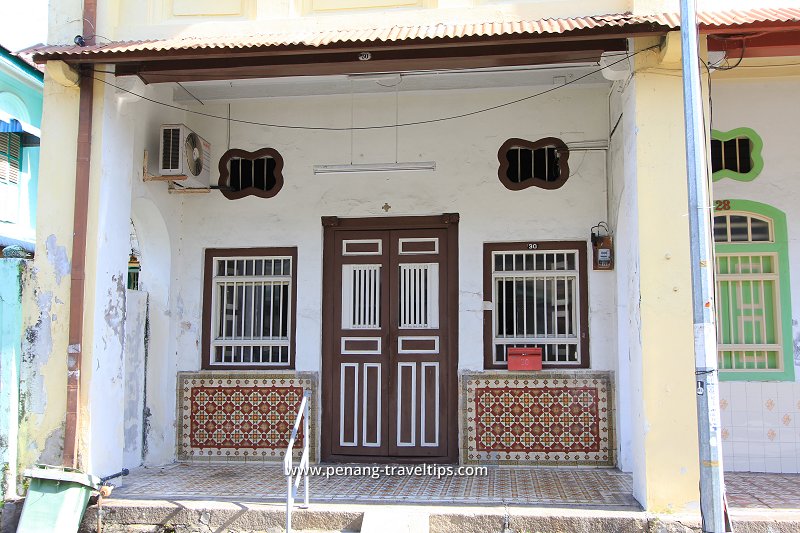 30 Stewart Lane
(14 January, 2015)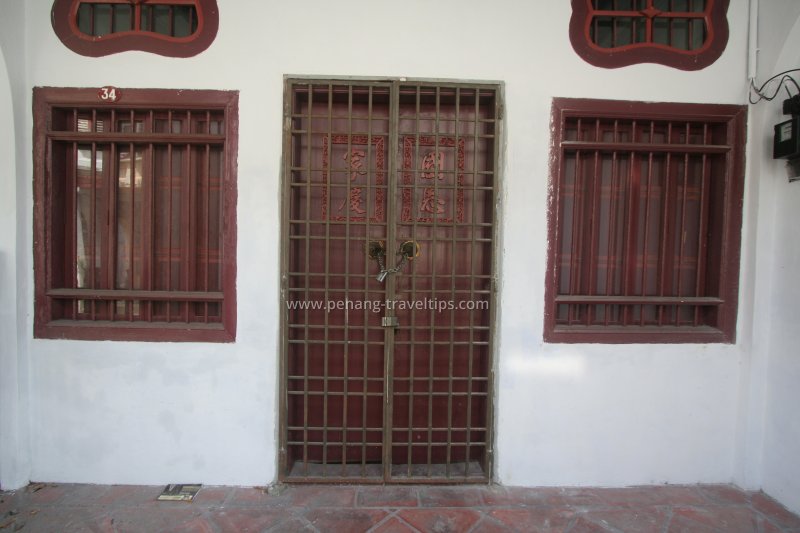 34 Stewart Lane, residential, unrestored, square window frames, bat-shaped air-vents, plain white walls, brown tiles on floor
(7 July, 2008)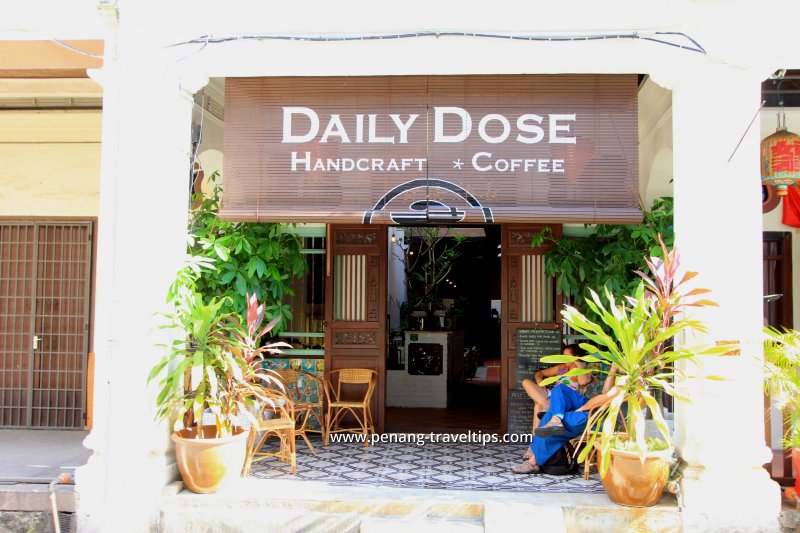 The Daily Dose Cafe, 36 Stewart Lane
(14 January, 2015)

38 Stewart Lane, residential, unrestored, patterned tiles on walls and floor
(7 July, 2008)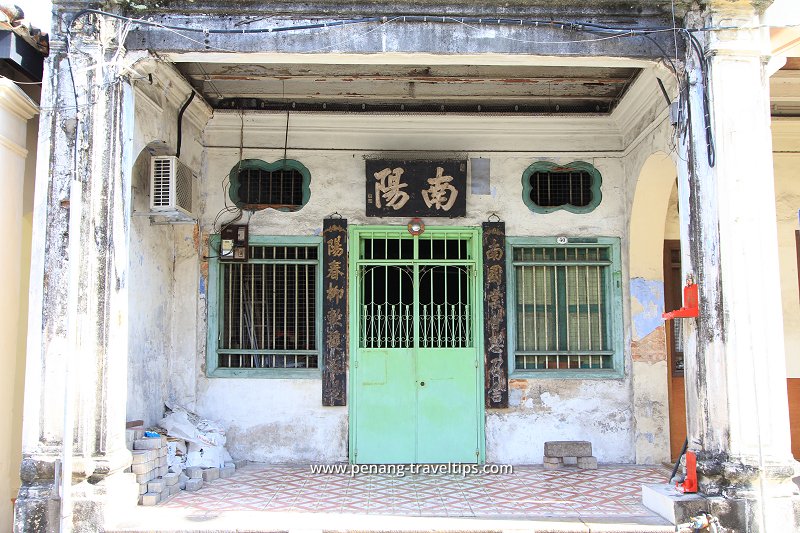 40 Stewart Lane, residential, unrestored
(14 January, 2015)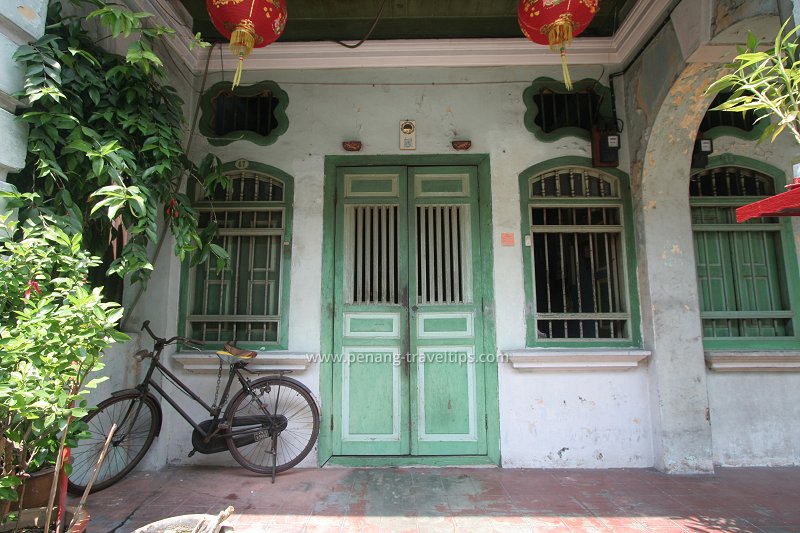 47 Stewart Lane, before restoration was residential, now part of Coffee Atelier
(7 July, 2008)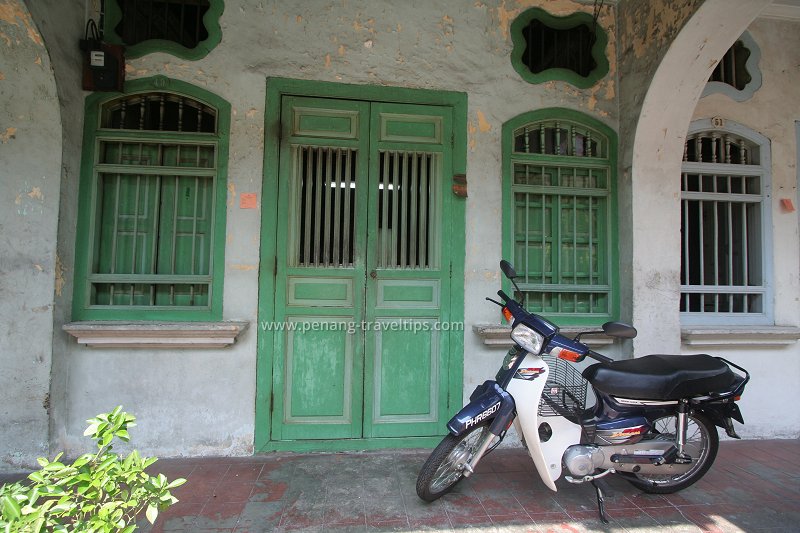 49 Stewart Lane, before restoration was residential, now part of Coffee Atelier
(7 July, 2008)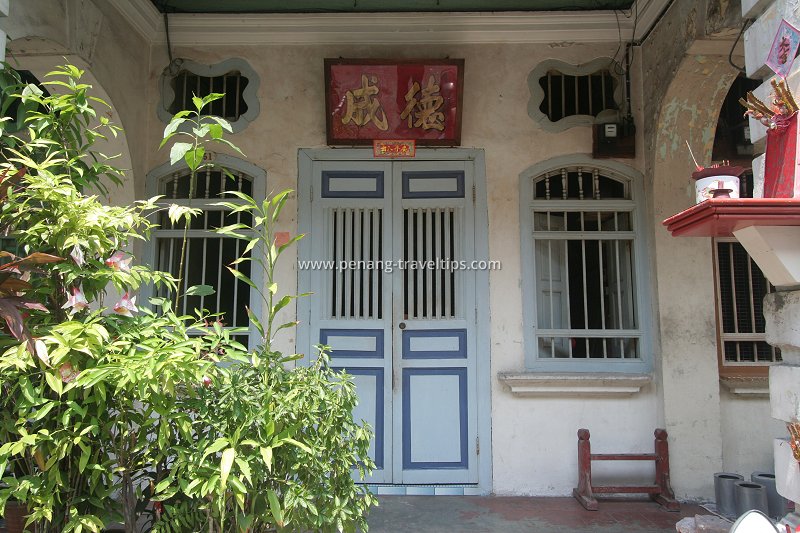 51 Stewart Lane, before restoration was residential, now part of Coffee Atelier
(7 July, 2008)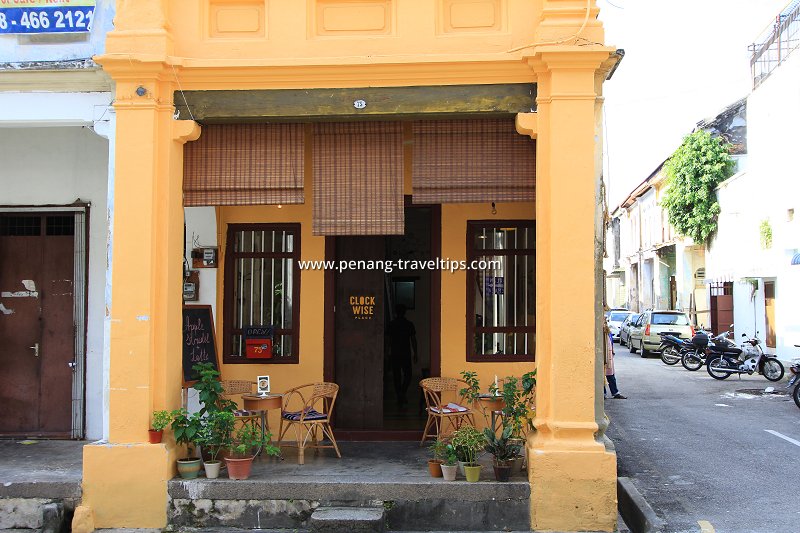 75 Stewart Lane, Clock Wise Place hostel and cafe
(14 January, 2015)