On this page I provide you the
reading material in Penang Hokkien
. An important part of learning to reading in Penang Hokkien is to enjoy reading material that is written in the language. At Penang Travel Tips, I am creating reading material to help you get familiar with the writing system, while at the same time discover and enjoy Penang. Reading material ranges from basic to advanced, with more being added regularly.
Guided Reading
The Guided Reading articles are for people who already speak Penang Hokkien but can use some help in getting familiar with the Taiji Romanisation. These articles include audio rendition of each sentence, so a person who understands spoken Penang Hokkien can read as well as listen to each sentence.
Video Reading
Here's a list of
video reading
for selected text from the Penang Travel Tips website.
Basic Level Material
As you get to know Penang Hokkien, you can practise reading the following basic level material.
Articles in Penang Hokkien
Embedded Reading Material
Some of the reading material in Penang Hokkien is embedded within the main passages of Penang Travel Tips. You can find them listed below. Some of these are also available in video format. Click to view full list of
Penang Hokkien Video Guides
.
Now you can use the most user-friendly tool on the web to learn Penang Hokkien. It helps you to listen, understand and memorise.
Go to Memrise
, and learn Penang Hokkien at your own pace.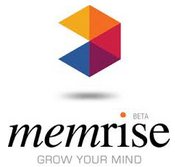 Selected Books related to the Hokkien Language
All about me