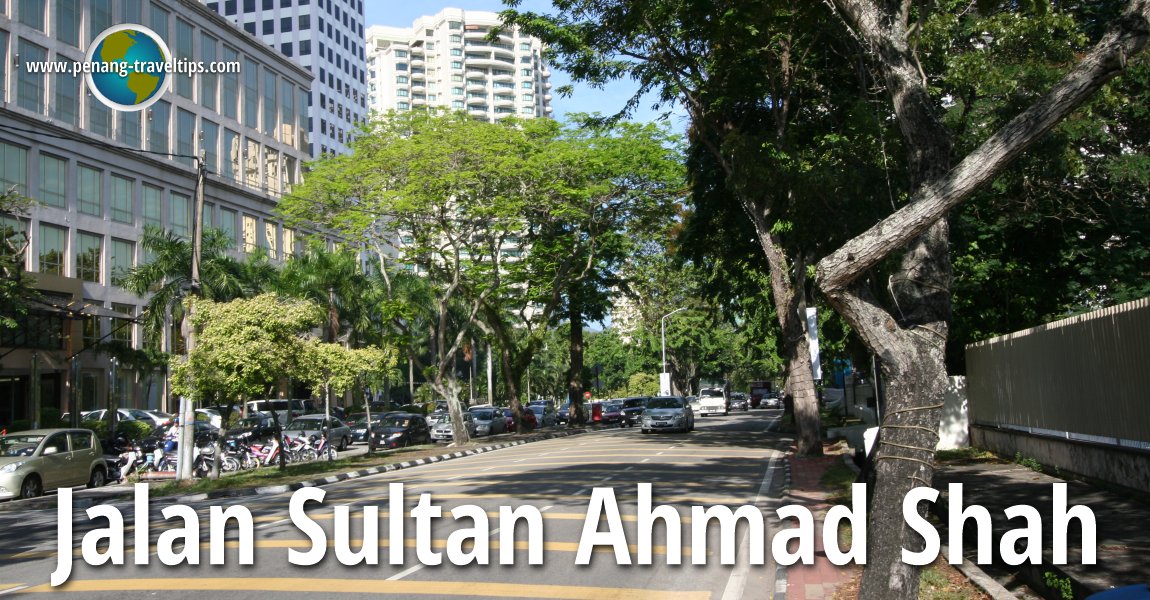 Jalan Sultan Ahmad Shah, George Town
(21 December, 2009)

B. Melayu
Northam Road
(Malay: Jalan Sultan Ahmad Shah;
Penang Hokkien
: Ang3mor3 Lor33

), is the main thoroughfare on the northern coast of George Town. It starts in front of
St Xavier's Institution
, and ends at the junction with
Kelawei Road
and
Pangkor Road
.
Map of Sights along Northam Road
Hotels on Northam Road
Street Art on Northam Road
Petrol Stations on Northam Road
Banks on Northam Road
Hawker Centre on Northam Road
Restaurants on Northam Road
Nightspots on Northam Road
Pedestrian Bridges on Northam Road
Schools on Northam Road
Colleges and Universities along Northam Road
High-Rise Buildings and Skyscrapers along Northam Road
Historic Buildings along Northam Road
Residential Properties on Northam Road
Condominiums along Northam Road
Commercial Buildings along Northam Road
Car Showrooms on Northam Road
Developer Showrooms on Northam Road
Other Businesses along Northam Road
Government Buildings along Northam Road
Associations and Societies along Northam Road
Cemeteries along Northam Road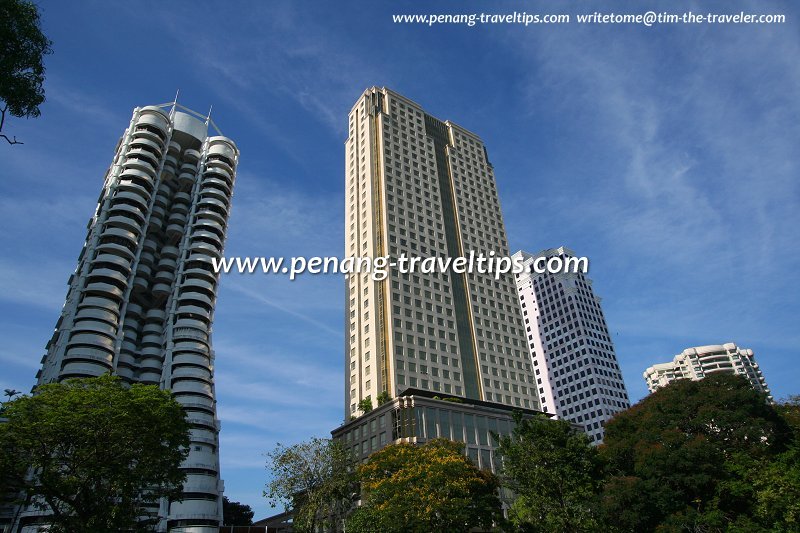 Skyscrapers of Northam Road
(21 Dec 2009)

About Northam Road
For much of its history, and until a proper road existed, the area was known as North Beach. When the road was laid, it was given the name Northam Road, after Northam in
Devon, England
- I suppose after the birthplace of one of the early
Governors of the Straits Settlements
. It was given the present name Jalan Sultan Ahmad Shah in conjunction with the visit of Sultan Ahmad Shah, who visited Penang as the 7th Yang di-Pertuan Agong of Malaysia in 1982.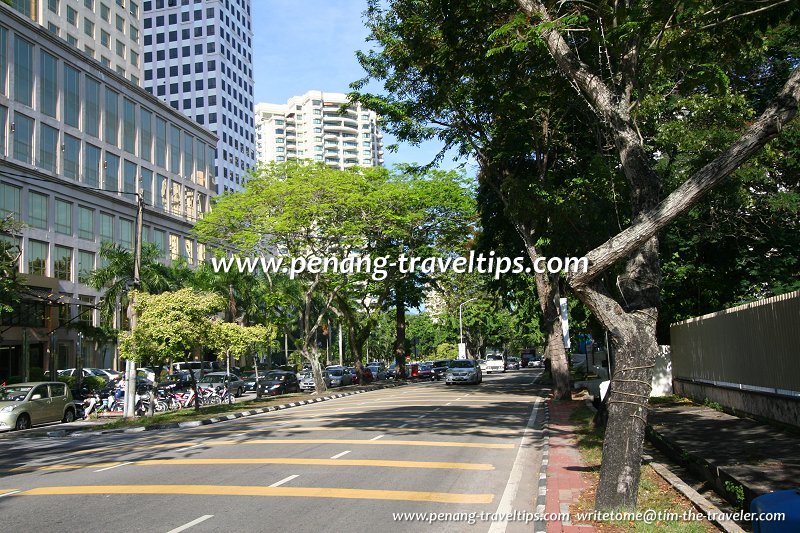 Northam Road, George Town
(22 Dec 2009)

Northam Road was the choice address of the Europeans during the 19th century. That was why the Hokkiens in Penang called it Ang Mor Lor, especially the section west of
Transfer Road
. However, by the early part of the 20th century, Europeans were moving out in search of "greener pastures", literally speaking, as they vacate the urban streets of Northam Road and
Light Street
, heading for the more leafy
Ayer Rajah
neighbourhood, to places such as
Western Road
and Ayer Rajah Road, now
Jalan Tunku Abdul Rahman
. The vacated properties along Light Street and Northam Road were snapped up with rich local Chinese, who proceeded to put forth ostentatious mansions to flaunt their new-found prosperity, many of which bear faux-European names. These were the most sought-after real-estate in town, and most were beach front properties (and the beach was pristine back then).
Today Northam Road is punctuated by these elegant mansions of the yesterday millionaires of Penang. However, their days of grandeur have long past, and many of these grand dames are forced to house commercial enterprises. Some of these properties have given way to skyscrapers - this is one of the places in George Town where it is still permitted to build high, being outside the heritage zones.
Getting there
Rapid Penang
Bus
103
and
104
pass through Northam Road.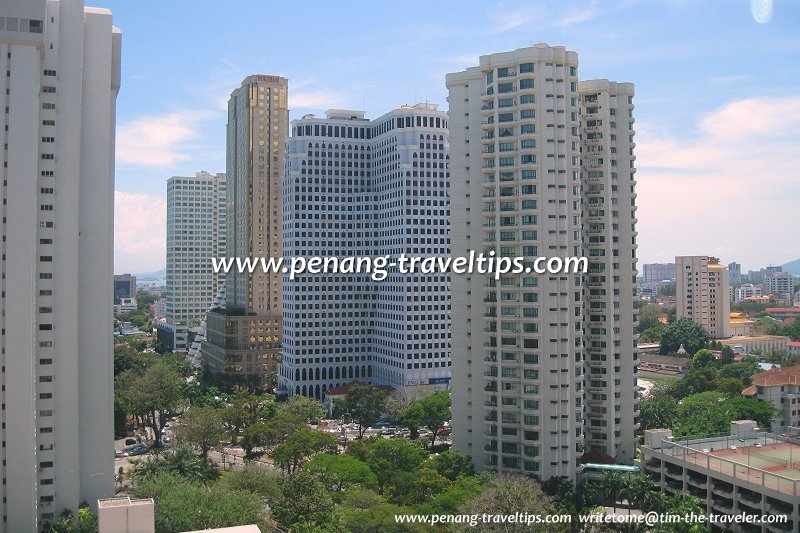 Northam Road skyline
(23 February, 2009)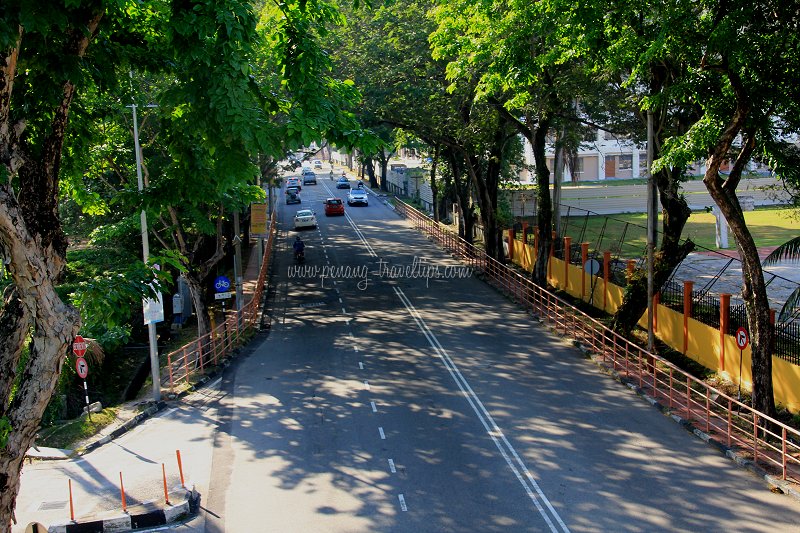 Northam Road, Penang
(2 July, 2014)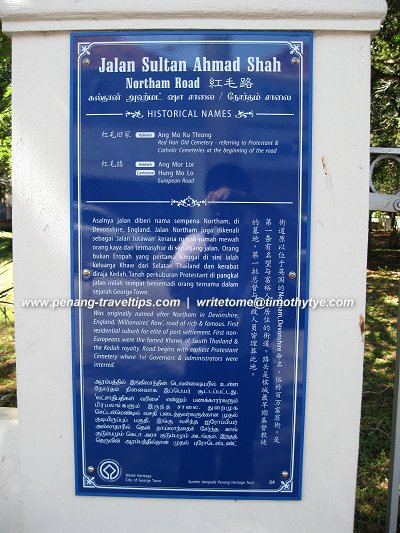 Northam Road plaque
(3 September 2008)

In Other Words ...
Northam Road is known as Ang3mor3 Lor33

(European Road) to the west of Transfer Road junction, and Ang3mor3 Ku33 Thiong2 (Old European Cemetery) to the east of the junction.
All about me