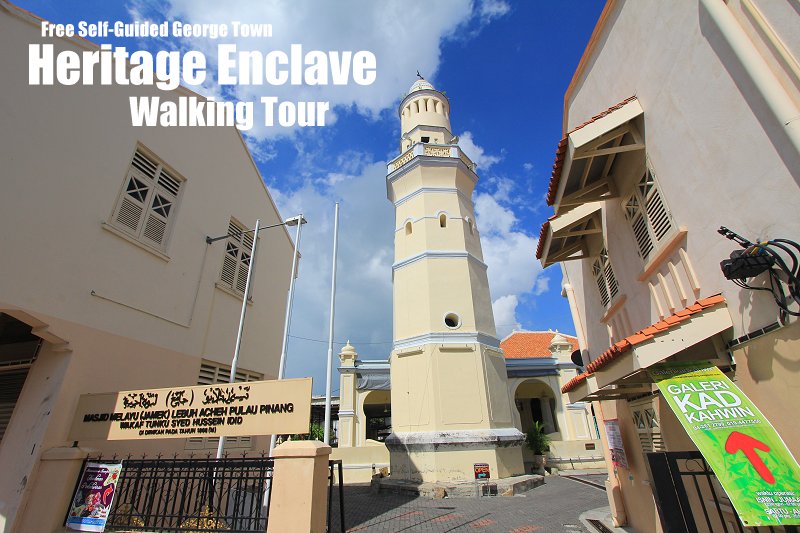 Heritage Enclave Walking Tour
(22 May, 2011)

The
Heritage Enclave Walking Tour
is a popular self-guided walking tour of George Town. It takes you through the George Town Heritage Enclave, covering the following streets:
Acheen Street
,
Armenian Street
,
Cannon Street
,
Soo Hong Lane
and
Beach Street
.
Start Point:
Intersection of Beach Street with Acheen Street.
End Point:
Intersection of Beach Street with Armenian Street.
(The Start and End points are chosen so that it is easy for you to get there from the Weld Quay Bus Terminal. Walk along Weld Quay until you reach Acheen Street Ghaut. Walk along Acheen Street Ghaut until you reach Start point. At end of tour, walk along Armenian Street Ghaut till Weld Quay, then return to the Bus Terminal.)
PDF Version
This self-guided walking tour is available in a single-sheet PDF format, so that you can easily print it out and bring with you when you do your walk. If you like this tour, please recommend it to your friends and on your blog/website, by pointing to this page (https://www.penang-traveltips.com/george-town-walking-tours.htm)

Itinerary
At start point, admire
Gudang Acheh
on your left. It has a steel-rod sculpture entitled
Escape
. Then continue down Acheen Street until you arrive at the
Acheen Street Mosque
. Spend some time to explore the mosque, noting in particular the pothole on the minaret. According to legend, it was created by a cannon that was fired during the Penang Riots of 1867. See the
Cannon Hole
sculpture at the junction of Cannon Street and Armenian Street.
Continue down Acheen Street until junction with Armenian Street. On many afternoons, there will be a flea market happening in this area. Continue down Armenian Street. On your left is the
Syed Alatas Mansion
, which once served as the now-closed Penang Islamic Museum. A short distance down the road is the
Sun Yat Sen Museum
. It is housed in a shophouse where Dr Sun Yat Sen once used as his Penang base.
Armenian Street curves to the right. Admire the eclectic mix of architecture, with older, shorter buildings next to newer, taller ones. At the junction with Cannon Street is
Yap Temple
.
Go down Cannon Street until close to the junction with Acheen Street, to view the
"Reaching Up"
mural
. Then back track to enter the
Leong San Tong Khoo Kongsi
, the most opulent clan temple in George Town. After visiting Khoo Kongsi, return to the junction of Armenian Street, then enter another passageway to visit
Hock Teik Cheng Sin Temple
, which served as the headquarters of the Khean Teik Tong during the Penang Riots.
From Hock Teik Cheng Sin, continue down Armenian Street, passing a number of street art on your left. They include the
This Old Man
mural,
Procession
sculpture and
Too Narrow
sculpture. Enter the narrow portion of Soo Hong Lane to view
I Can help Catch Rats
mural and
No Animal Discrimination Please
mural.
Enter through the Chinese gate to visit
Cheah Kongsi
, recently expanded with an enlarged courtyard. Then return to Armenian Street. Near the junction with Beach Street you pass by another mural,
Little Children On A Bicycle
.
Sights on this Walking Tour
Add your business to this website
This website functions as a unique directory and place encyclopedia. Presently, it accepts the inclusion of businesses in Malaysia and Singapore. If you operate a business - be it a hotel, restaurant, florist, clinic, nursing home, etc. - contact us to add your business to this website. It costs only RM250/S$100 to have a page created for you, and included into this website. You are expected to provide photographs and full details, so that a page can be create for you, which will incorporate your business to the place maps shown on this website. To enquire or add your business,
CONTACT US
Go further with Agoda!
Ordering Mooncakes This Year
Get a 25% discount when you order the mooncake from
Hotel Jen Penang
when you use my discount code Timothy25%. More about Hotel Jen Penang's mooncakes
here
.
Important links on this website
Looking for a promotion at a hotel in Penang. Get an overview of current promotions here!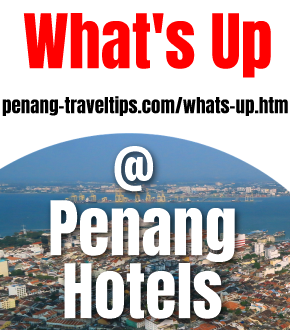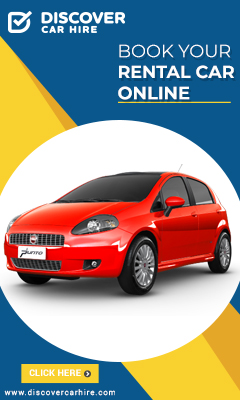 The Durian Tourist's Guide to Penang
This is a book written specially for durian lovers. If you come to Penang to enjoy durians, get this book! It provides details to help you learn about durians varieties and farms all over Penang.
Book Review Here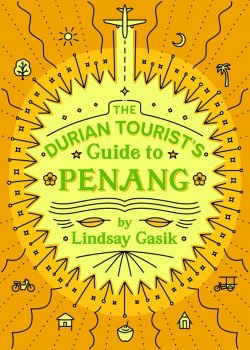 Which bus to take when in Penang?
The main bus operator in Penang is
Rapid Penang
. Take a look at all the
bus routes in Penang
:
CAT
,
CAT Air Itam
,
CAT Balik Pulau
,
CAT Bukit Mertajam
,
CAT Nibong Tebal
,
10
,
11
,
12
,
13
,
101
,
102
,
103
,
104
,
201
,
202
,
203
,
204
,
206
,
301
,
302
,
303
,
304
,
305
,
306
,
307
,
308
,
401
,
401E
,
403
,
404
,
501
,
502
,
601
,
602
,
603
,
604
,
604A
,
605
,
606
,
608
,
610
,
701
,
702
,
703
,
707
,
708
,
709
,
801
,
802
,
803
,
804
,
Penang Sentral-Parit Buntar
and
Penang Sentral-Sungai Petani
.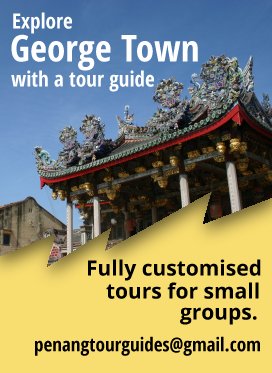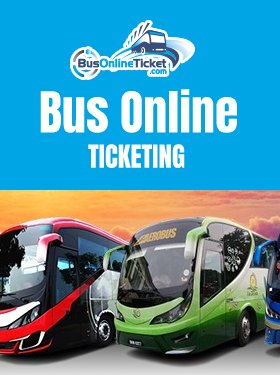 All about me
My wife and I are plant lovers. We started this website to describe the many plants and trees that we have gotten to know. These are now listed in alphabetical order.
Malaysia Travel Tips!
My
Malaysia Travel Tips
has useful information on every state in Malaysia (
Johor
,
Kedah
,
Kelantan
,
Malacca
,
Negeri Sembilan
,
Pahang
,
Penang
,
Perak
,
Perlis
,
Sabah
,
Sarawak
,
Selangor
,
Terengganu
) and every major city and destination (
Kuala Lumpur
,
Johor Bahru
,
Ipoh
,
Langkawi
,
Cameron Highlands
,
Kota Kinabalu
,
Kuching
,
Alor Setar
,
Seremban
,
Petaling Jaya
,
Putrajaya
,
Kota Bharu
,
Kuala Terengganu
,
Taiping
) and hundreds of smaller towns.
Singapore Travel Tips!
In addition to covering Malaysia, I have created the travel tips for Singapore. Please visit my
Singapore Travel Tips
for browse through the pages there.
[an error occurred while processing this directive]