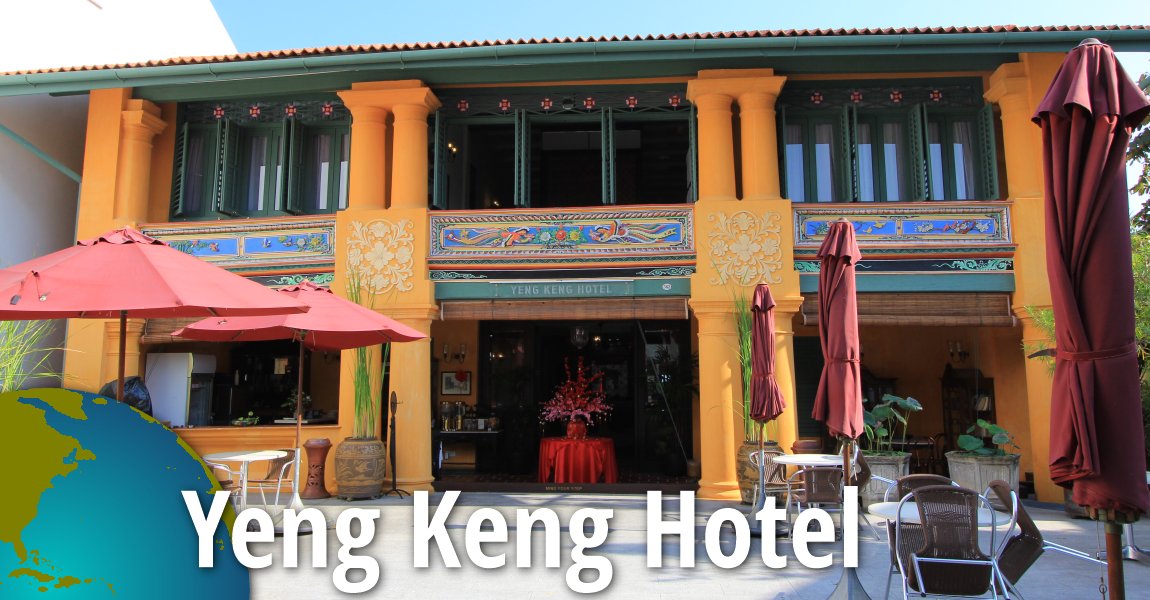 Yeng Keng Hotel
(27 January, 2015)

Yeng Keng Hotel
(GPS: 5.419089, 100.334954) is a 20-room boutique heritage hotel along Chulia Street. It occupies an
Anglo-Indian compound house
(from the Malay "rumah kampung") dating back to the mid 1800's. As such, it is older than all the shophouses in the area, and is in fact the oldest extant bungalow of its style still standing along the street, on the buffer zone of the George Town UNESCO World Heritage Site.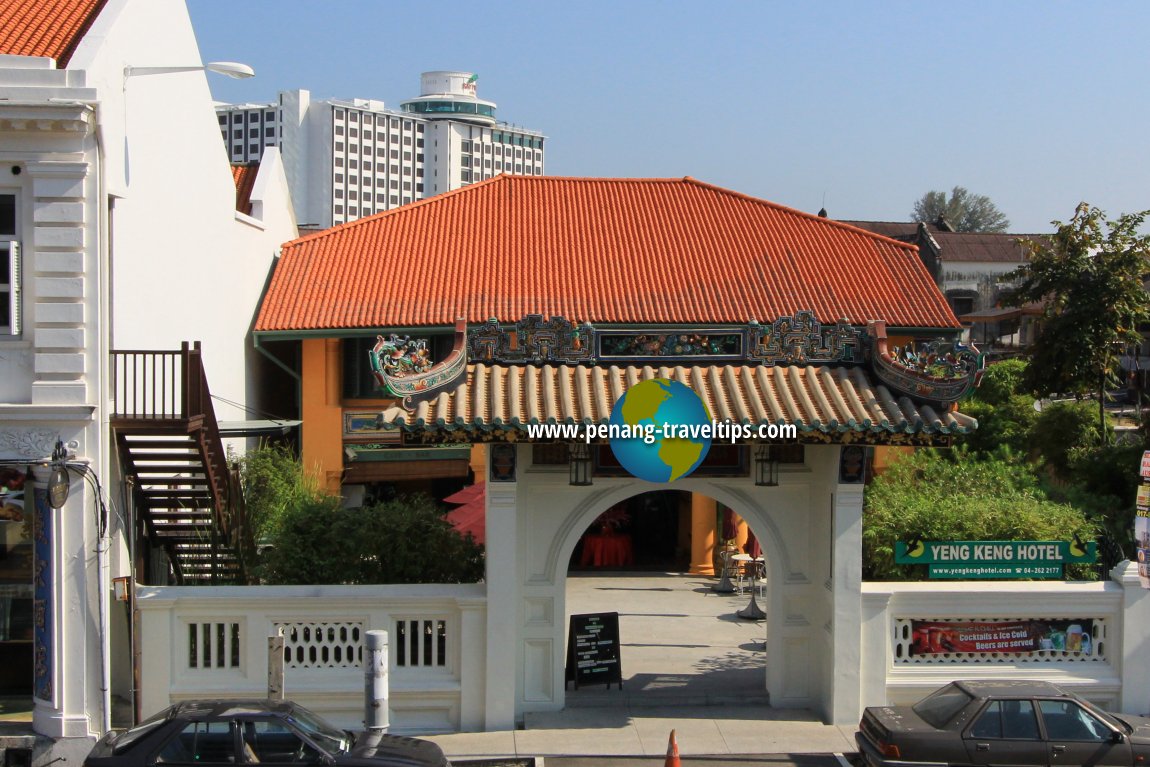 Yeng Keng Hotel, as seen from Chulia Mansion
(27 January, 2015)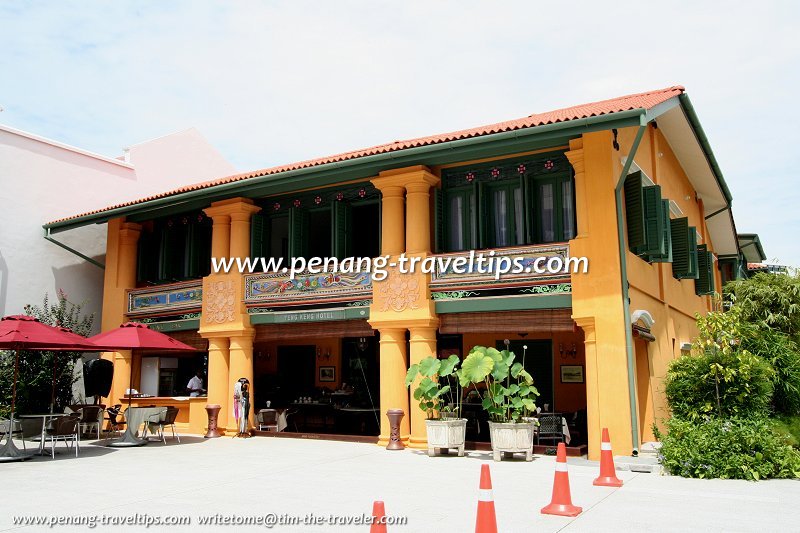 Yeng Keng Hotel
(20 November, 2010)

The Yeng Keng Hotel building was erected at a time when the entire stretch of
Chulia Street
and its neighbouring roads harboured communities from the Indian subcontinent. Among them, there was a strong South Indian character to the street which after all took its name from the Chola Kingdom. Then there are Benggalis, Biharis, Malabaris and Pakistanis, each carving its own enclave and leaving lasting reminders of their erstwhile presence.
The same can be said of Yeng Keng Hotel. Its original owner, Shaik Eusoff Shaik Latiff, was an Indian Muslim merchant of considerable means. His home is one few residences along Chulia Street to continue enjoying a compound frontage when the other village houses were replaces by brick townhouses.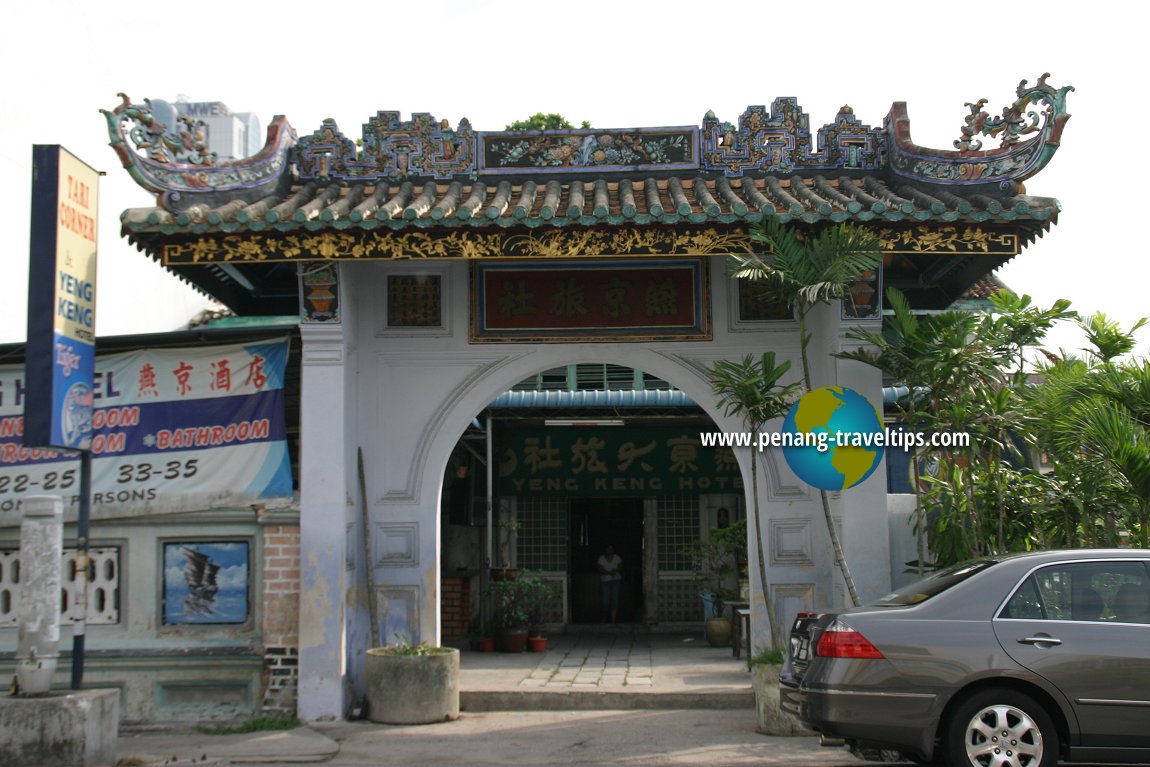 Yeng Keng Hotel before restoration
(6 May, 2008)

The character of this part of Chulia Street became more Chinese towards the turn of the 20th century, brought about by a decline in the Indian Muslim population of the area, replaced by Chinese businesses and institutions.
Shaik Eusoff Shaik Latiff's bungalow was sold to the trustees of the Yin Han Pit Shu, a Cantonese district association, in 1897, who later transferred it to the trustees of the Straits Chinese British Association in 1939.
Yeng Keng Hotel entrance arch
(20 November, 2010)

In the early part of the 20th century, the bungalow was converted from a residence into a lodging house, in response to an increase in demand for convenient lodging along Chulia Street. This was in keeping with the rise in harbour traffic. The lodging has been known as Yeng Keng Hotel since then.
To capture the upper niche of the accommodation scale, the hotel had in its early days erected an ornate entrance, similar to those at private residences of wealthy Chinese individuals, and posted a signage bearing the words "lodging house" in Chinese. Its location, within walking distance of the homes of Leith Street tycoons and also across from the
Ng Fook Thong Cantonese District Association
made it the choice accommodation of visiting Chinese merchants and traders of high standing, and set it one notch above other lodging houses along the street. So it was at the start of the 20th century. But as the century drew to its conclusion, the once upscale Yeng Keng Hotel had slided from its original position, just as business along Chulia Street itself evolved since the 1970's to cater to hippies and backpackers.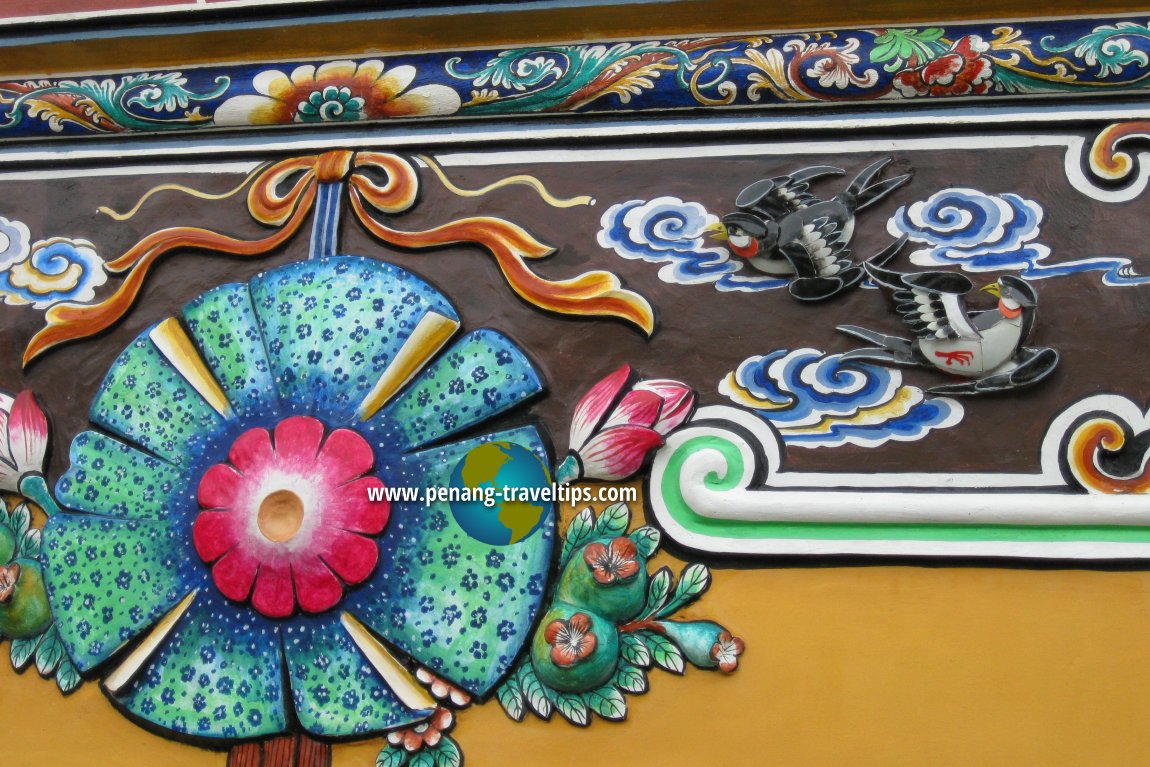 Stucco and Chien Nien ornamentation at Yeng Keng Hotel
(16 April, 2011)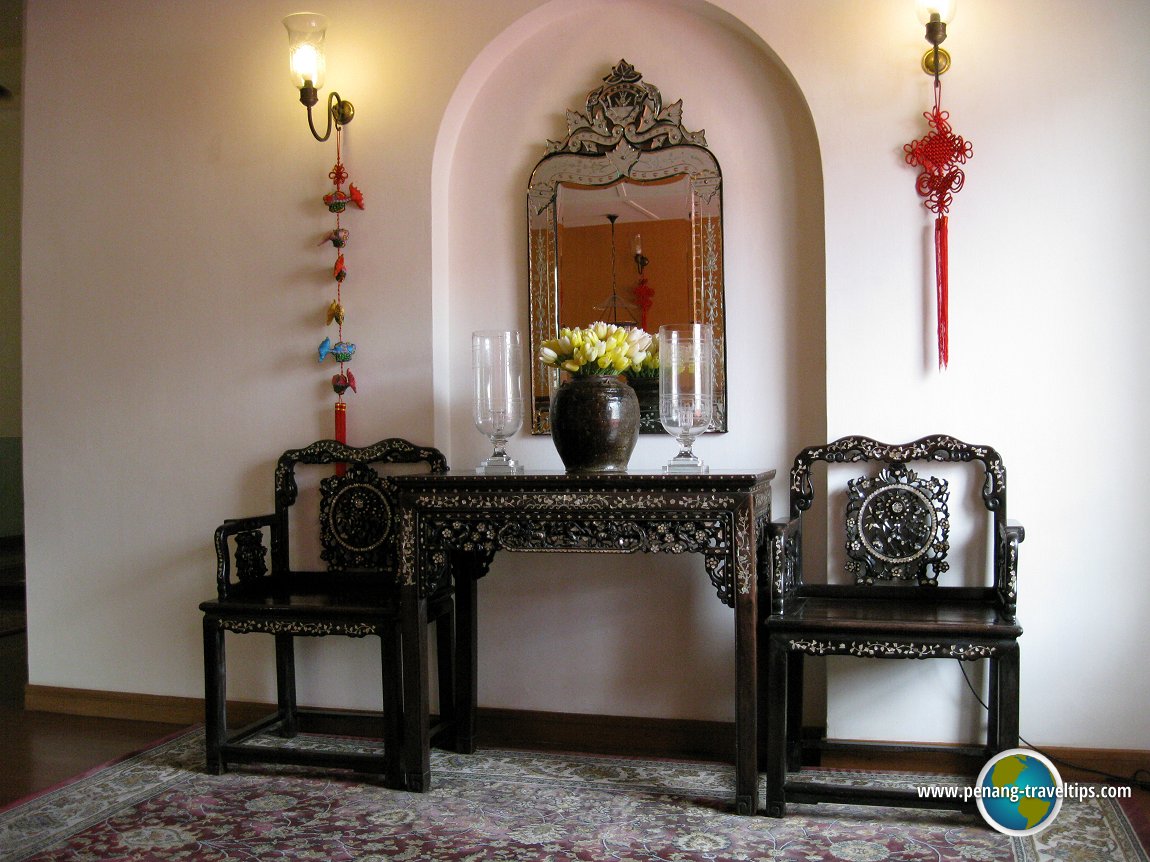 Mother-of-pearl furniture in Yeng Keng Hotel
(16 April, 2011)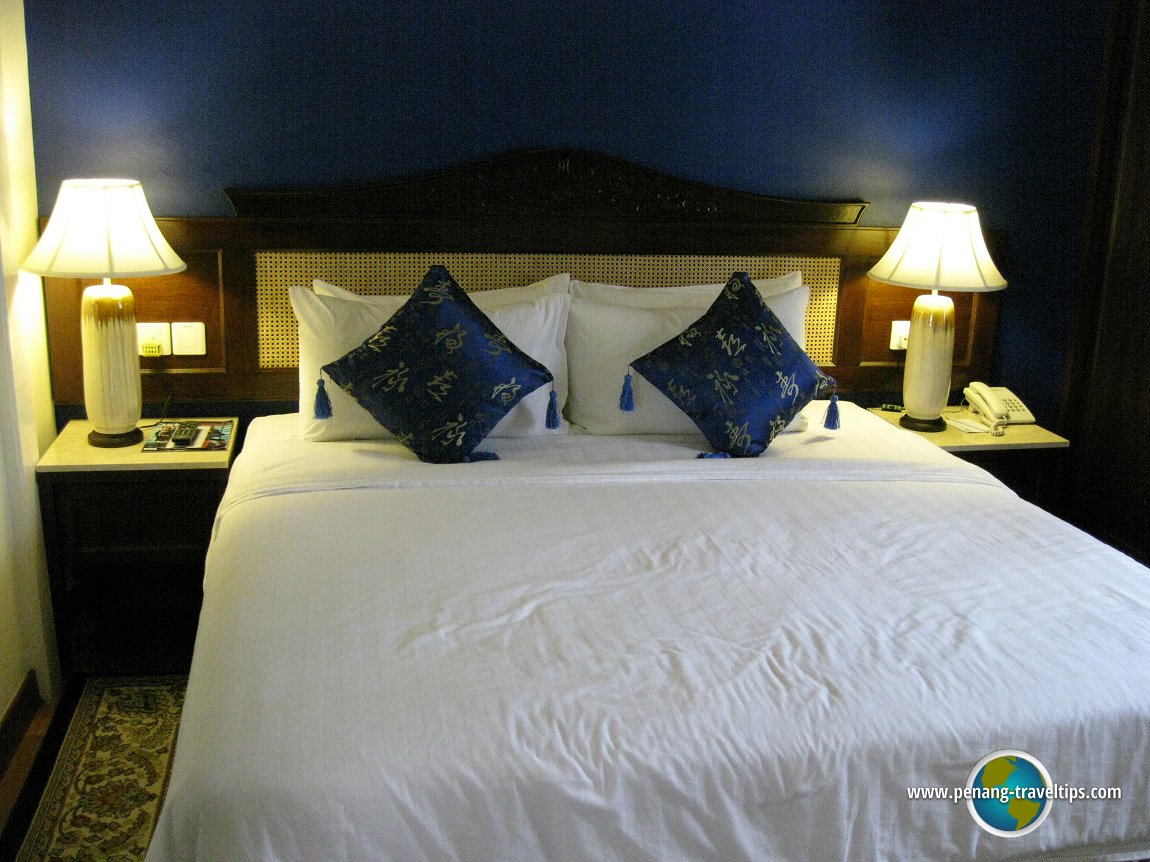 Guestroom in Yeng Keng Hotel
(16 April, 2011)

Sitting area in guestroom of Yeng Keng Hotel
(16 April, 2011)

It was only in the 21st century, when World Heritage inscription injected the much-needed breath of life to businesses in George Town, that Yeng Keng Hotel under its present ownership underwent rejuvenation. The makeover returned the building to its original design, stripping away past efforts of "modernization" while introducing present-day fixtures and creature comforts. The transformation turns Yeng Keng Hotel into a boutique heritage hotel where guests can escape into a serene oasis, away from the heat and noise of busy Chulia Street.
Contact
Yeng Keng Hotel
362 Chulia Street
10200 Penang
Yeng Keng Hotel is on the map of Chulia Street
How to reach Yeng Keng Hotel
Yeng Keng Hotel is located along Chulia Street.
Rapid Penang
Bus Nos. 11, 101, 104, 201, 202, 203, 204, and 206.
Nearby Sights

contact me
You can look for and book your hotel room direct from this website. Simply
click here
or use the search box below. You can filter the results based on your requirement, everything from five star hotels to homestays and more.
Look for a specific type of accommodation in Penang
All about me