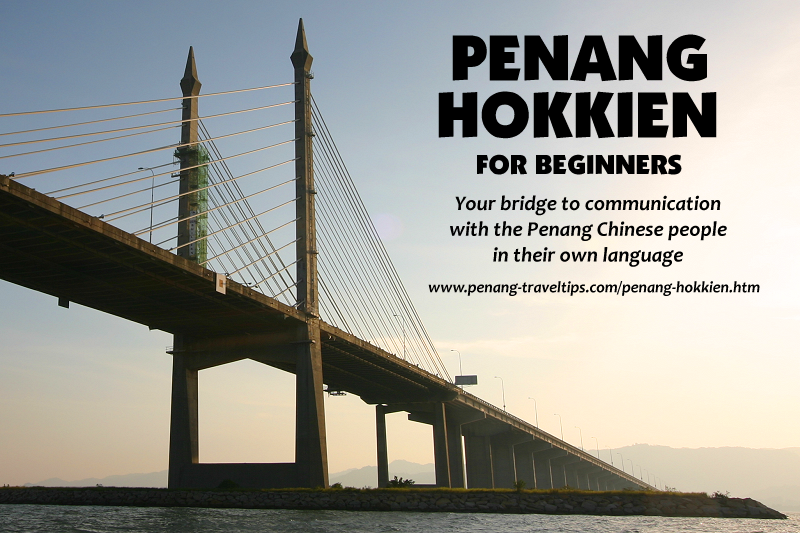 Penang Hokkien for Beginners
is a subsection of the Learn Penang Hokkien online course. It provides you the first steps to learning to speak Penang Hokkien.
This free course is created for self study and can be used anywhere in the world. It assumes no prior knowledge of the language. However, as Penang Hokkien is a tonal language, beginners are urged to start by becoming familiar with the spelling and pronunciation lessons.
Penang Hokkien Spelling & Pronunciation Lessons
Penang Hokkien Basic Lessons for Beginners
Penang Hokkien Reading Material for Beginners
Selected Books related to the Hokkien Language
All about me
Buy Your Long-Distance Bus Tickets Here!
If you are planning to travel Malaysia and Singapore by bus, you can now purchase your long-distance bus tickets directly from
Bus Online Ticket
, where you get to check the schedule as well as price of tickets from various bus companies.