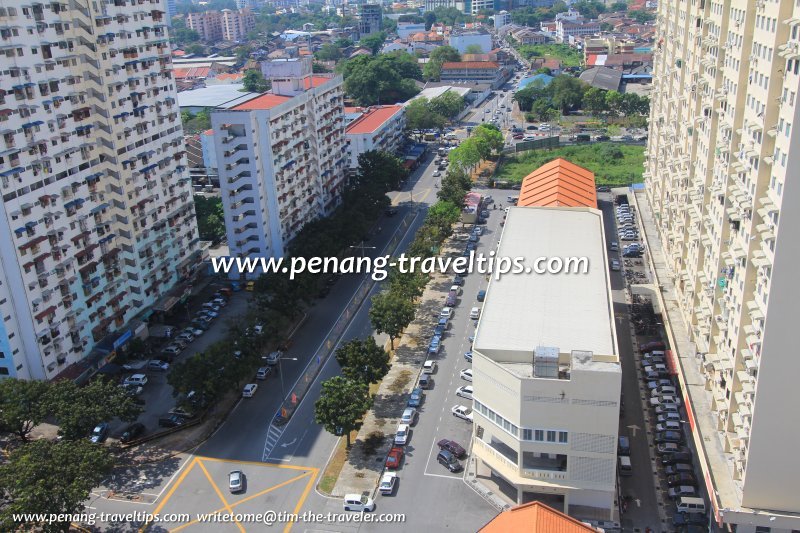 Macallum Street Ghaut, as seen from Kompleks Pulau Mutiara Block 8A
(25 January, 2013)


Macallum Street Ghaut
is both a street as well as neighbourhood in George Town, Penang. The Macallum Street Ghaut area was created in the early 1980's as an extension of
Macallum Street
when land reclamation extended the shoreline outward. This enabled the served by Macallum Street Ghaut and
Cecil Street Ghaut
to be developed. Until then, both streets were paths that led to the swampy coast. (Much of the eastern coastline of Penang Island was lined with mangrove swamps which were progressively cleared, though the mangrove reestablishes itself in some places.)
The Macallum Street Ghaut neighbourhood was developed in stages with low- to medium-cost apartments. Among the earliest were the PDC Flats namely blocks 346, 349, 350, 352 and 354, located between Macallum Street Ghaut and Cecil Street Ghaut. Facing Tun Dr Lim Chong Eu Expressway are the Macallum Flats block 1, 2 and 3.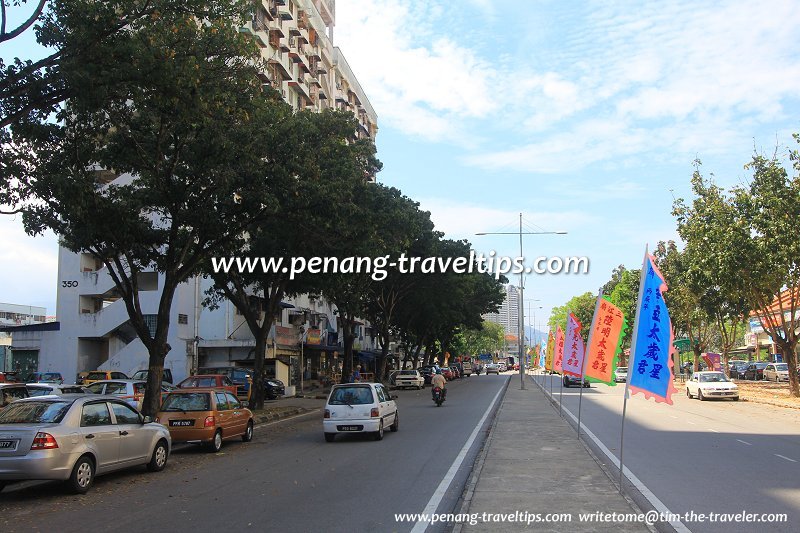 Macallum Street Ghaut, as seen from street level
(25 January, 2013)

A more recent development in the Macallum Street Ghaut area is a high-rise apartment complex known as Pelangi Apartment. It comprises blocks 3, 5, 7, 9 and 11 along Lintang Macallum 2, and Blocks 358, 360 and 362 at Lintang Macallum 1, near the mouth of Sungai Pinang. There is also a small area of landed low-cost houses accessed via Pintasan Cecil. The newest development is presently the Sri Saujana Apartment blocks 42A, 42B and 43C, occupying part of the area that was the former
Koay Jetty
.
In addition to the residential property, there are also commercial properties at Macallum Street Ghaut. Perhaps the most prominent are
Kompleks Pulau Mutiara
, which houses the wholesale market relocated from
Sia Boey
, and
Harbour Trade Centre
.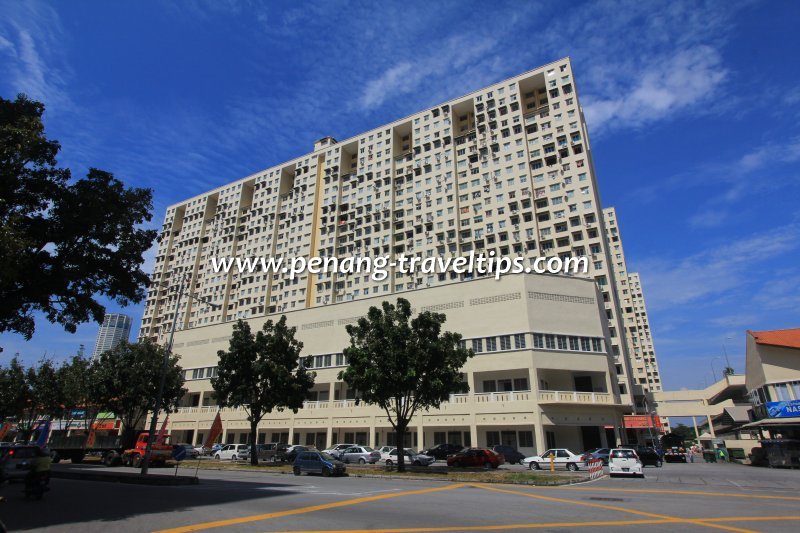 Sri Saujana Commercial Block, Macallum Street Ghaut
(25 January, 2013)

Sights in the Macallum Street Ghaut neighbourhood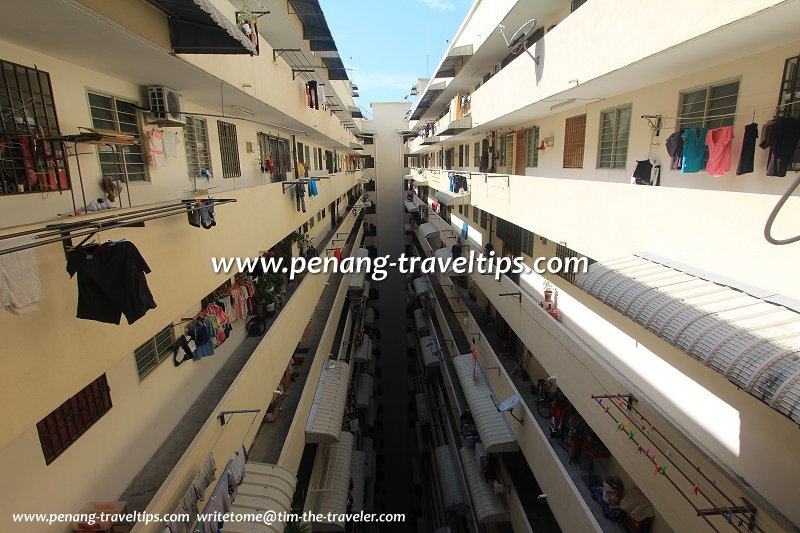 View inside Sri Saujana Apartment block
(25 January, 2013)

Eateries in the Macallum Street Ghaut area
Apartments in the Macallum Street Ghaut area
School in the Macallum Street Ghaut area
Businesses at Macallum Street Ghaut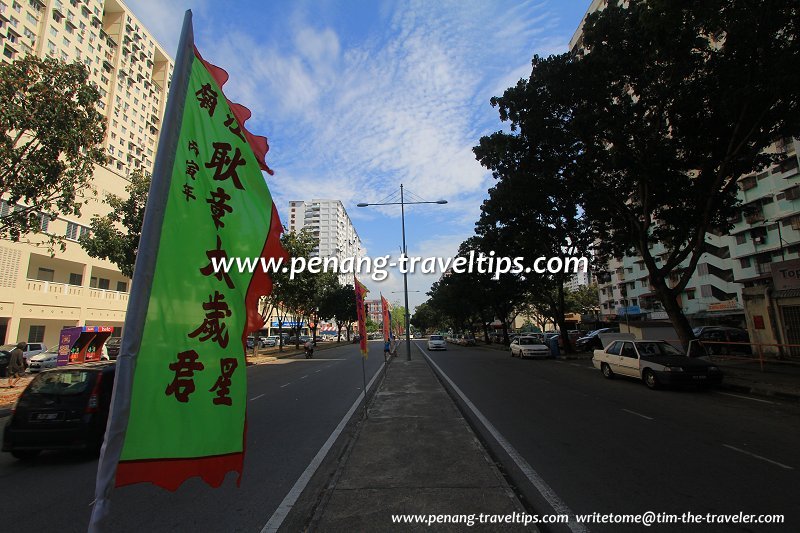 Another view of Macallum Street Ghaut
(25 January, 2013)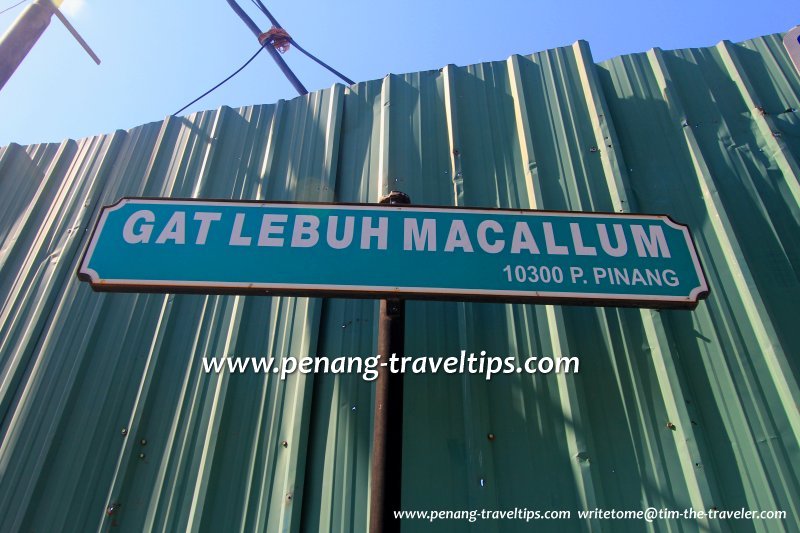 Gat Lebuh Macallum road sign
(6 February, 2013)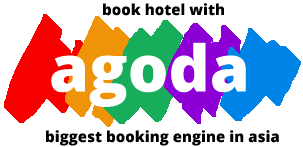 Getting there
Macallum Street Ghaut is served by
Rapid Penang
bus 303.
View
Macallum Street Ghaut
in a larger map
Latest Pages & Updates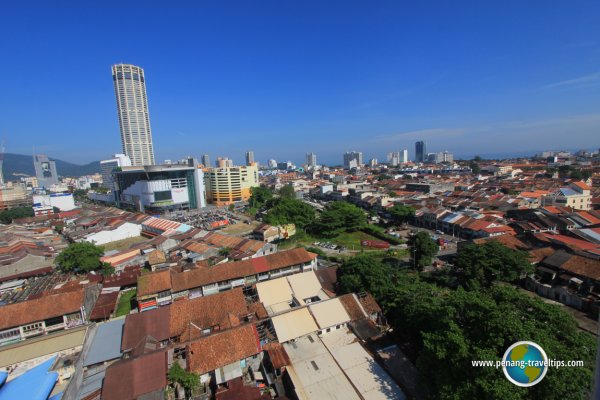 Useful Tips for Visiting Penang
You are visiting Penang soon and you are excited to make it a memorable trip. But you have many questions - how to take the bus, where to get a taxi, which hotel to choose. I have received these questions over and over. To help you enjoy a wonderful holiday in Penang, I have put together a list of articles I have written on this subject. Please read through them. I am sure there is something useful to answer the questions you may have.
Enter
Even more sights to discover on Penang Travel Tips!
There's thousands and thousands of sights waiting for you to explore and discover. Here are just some of them!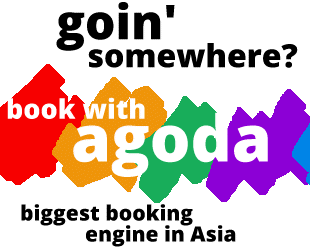 Buy Your Long-Distance Bus Tickets Here!
If you are planning to travel Malaysia and Singapore by bus, you can now purchase your long-distance bus tickets directly from
Bus Online Ticket
, where you get to check the schedule as well as price of tickets from various bus companies.
About me
My name is
Timothy Tye
. I write this website to provide people information on Penang. Together with
Exploring Malaysia
and
Big World Out There
, I am describing everything around me. If you run a business, hotel or restaurant in Malaysia, feel free to let me know, and I will list it on my website. To do that, just complete the
Add My Business
form. It's free!
As a Christian, I write this website so that
God's Good News
can reach every corner of the world and connect with those needing it. Why is this message important for all mankind? Because we would never know
if tomorrow never comes
.
To know more about me, visit my personal website,
www.timothytye.com
. To ask me a question or if you found an error, please let me know. You can reach me
here
. Thank you for visiting, and have a great day!
Copyright © 2003-2015
Timothy Tye
. All Rights Reserved.