Hotels on Farquhar Street
Sights along Farquhar Street
Schools along Farquhar Street
About Farquhar Street
Farquhar Street was named after Robert Townsend Farquhar (or R.T. Farquhar) the
Lieutenant Governor of Penang
in 1804-1805. However, the street already existed before 1804. In the early George Town map of Lieutenant Governor George Leith, Farquhar Street was known as Penang Road. It was only renamed during or after the term of R.T. Farquhar. It was R.T. Farquhar who, in an attempt to strengthen the position of the British port settlement of George Town, recommended that Malacca be abandoned. To ensure that the Dutch did not get back a strong Malacca, the Malacca fort was to be demolished. The person tasked with the demolition is another Farquhar, Major William Farquhar, who was the Resident of Malacca.
R.T. Farquhar is also remembered for constructing a four-mile long aqueduct to channel the water of the (now
Penang Botanic Gardens
) waterfall along Burmah Road (at that time, just a dirt road) to a reservoir where the E & O Hotel is located. From there, the water was sold to passing ships that needed to refill.
How to go to Farquhar Street
You can reach Farquhar Street by taking the
Rapid Penang Free Shuttle Bus
to Station No. 6 (Muzium).
Rapid Penang
Bus
10
and
103
pass along Farquhar Street.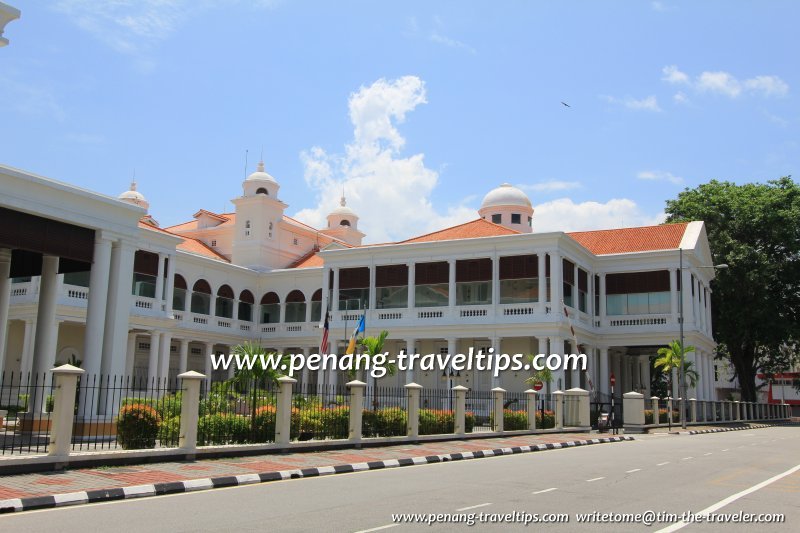 Farquhar Street, in front of the Penang Supreme Court
(17 April, 2011)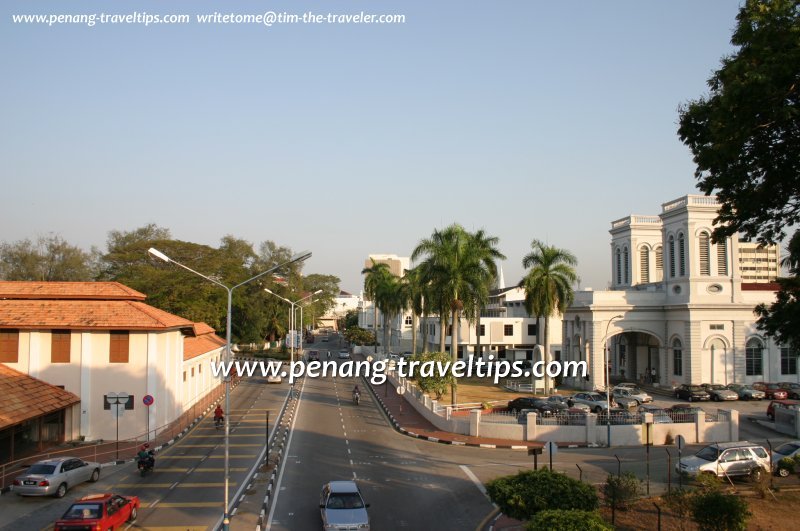 Farquhar Street, as seen from the pedestrian bridge at St Xavier's Institution
(29 January, 2005)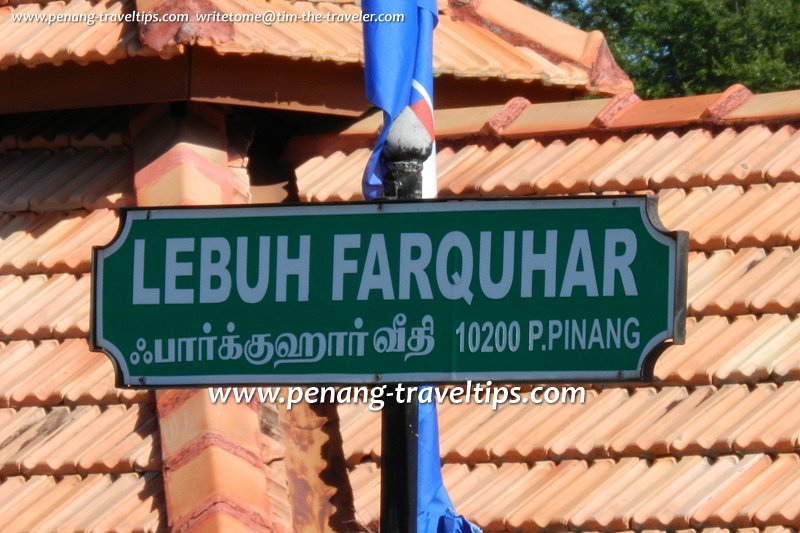 Gottlieb Road commercial area
(11 February, 2013)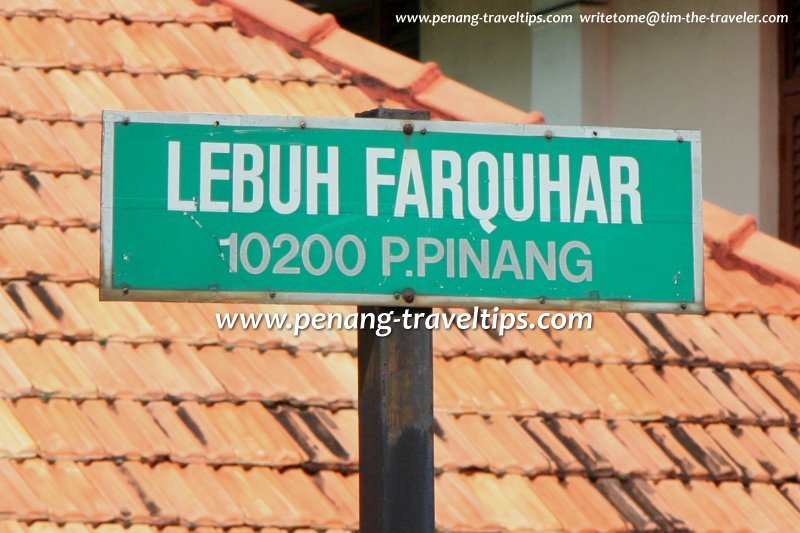 The old Lebuh Farquhar road sign
(30 November 2008)


contact me
You can look for and book your hotel room direct from this website. Simply
click here
or use the search box below. You can filter the results based on your requirement, everything from five star hotels to homestays and more.
Look for a specific type of accommodation in Penang
Map of Roads in Penang
All about me