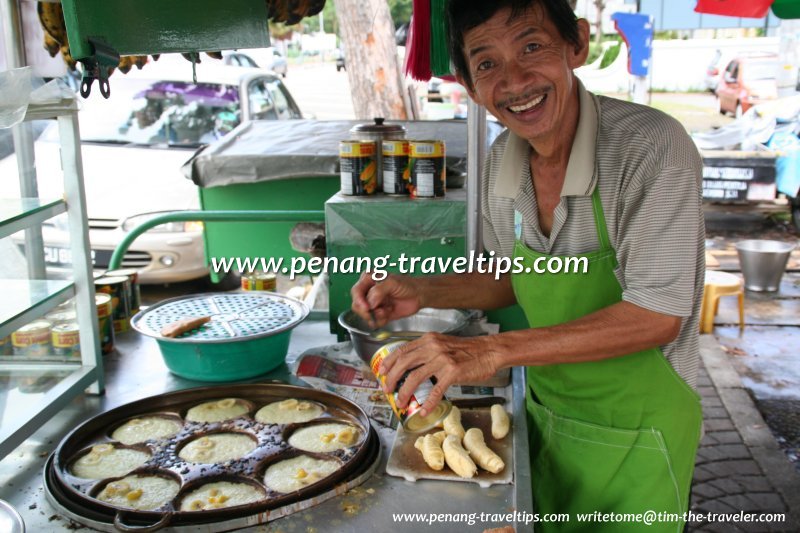 Apong Guan
(16 July, 2008)

Apong Guan is a small apong stall along Burmah Road in front of
Union Primary School
and diagonal from the
Seventh Day Adventist Church
.
The Apong Guan stall is operated by its namesake, Mr Uan Cheng Guan, 61, who has been selling apong (also written
apom
or
apong balik
) for the past forty years. The affable fellow still puts in a six-day week. According to Mr Uan, he is up by 4:00am every morning, and does not finish his day till 10:00pm, a circle that he has been doing for the past forty years. "I am used to it now," said Mr Uan.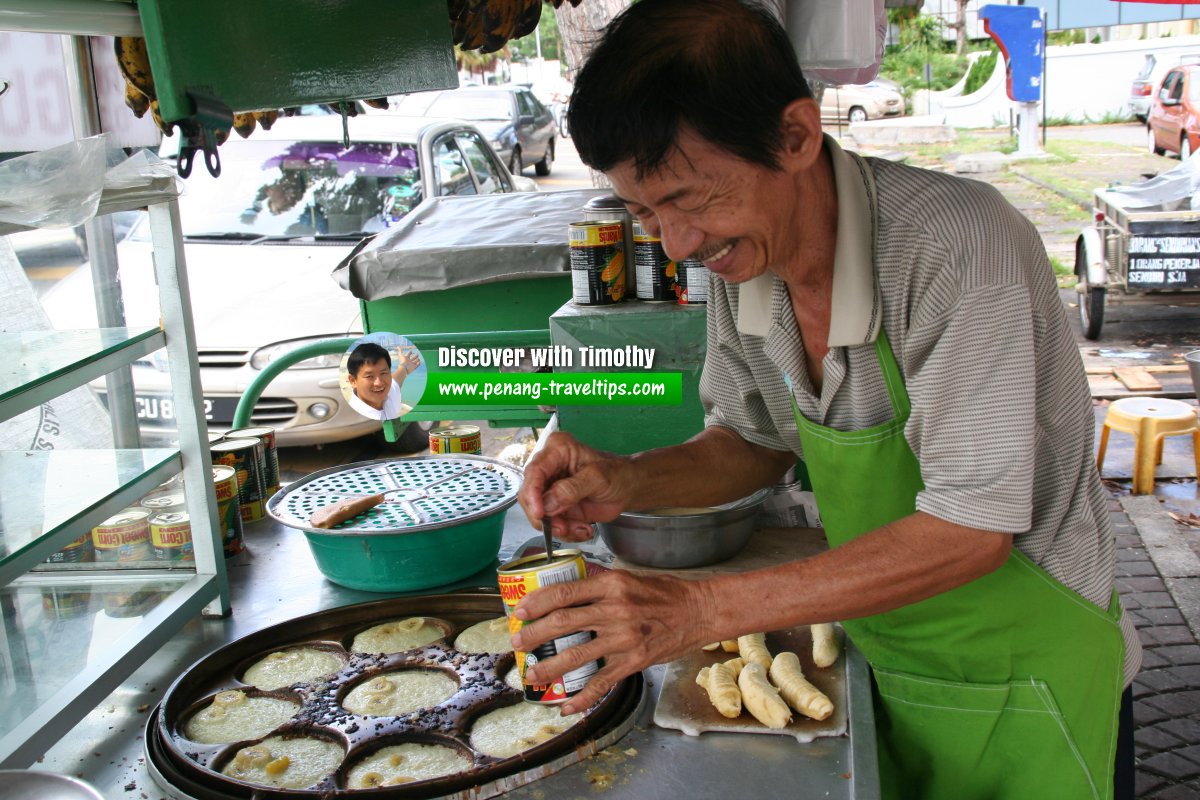 Apong Guan
(16 July, 2008)

The apong is made of a batter that comprises corn, rice flour and eggs. The actual things that go into the batter is a secret recipe that I can't reveal, said Mr Uan with a smirk. They are poured into the nine-hole griddle that forms that apong pan.
Apong Guan is famous throughout Penang - and it would probably be even more famous if parking isn't such an issue. As it is, Mr Uan's apong stall is located along busy Burmah Road with traffic that flows unbroken. The installation of traffic lights crossing in front of Union Primary School helps the school children from crossing the otherwise very dangerous stretch.
The apong griddle is uncovered
(16 July, 2008)

Sliced bananas added to the apong
(16 July, 2008)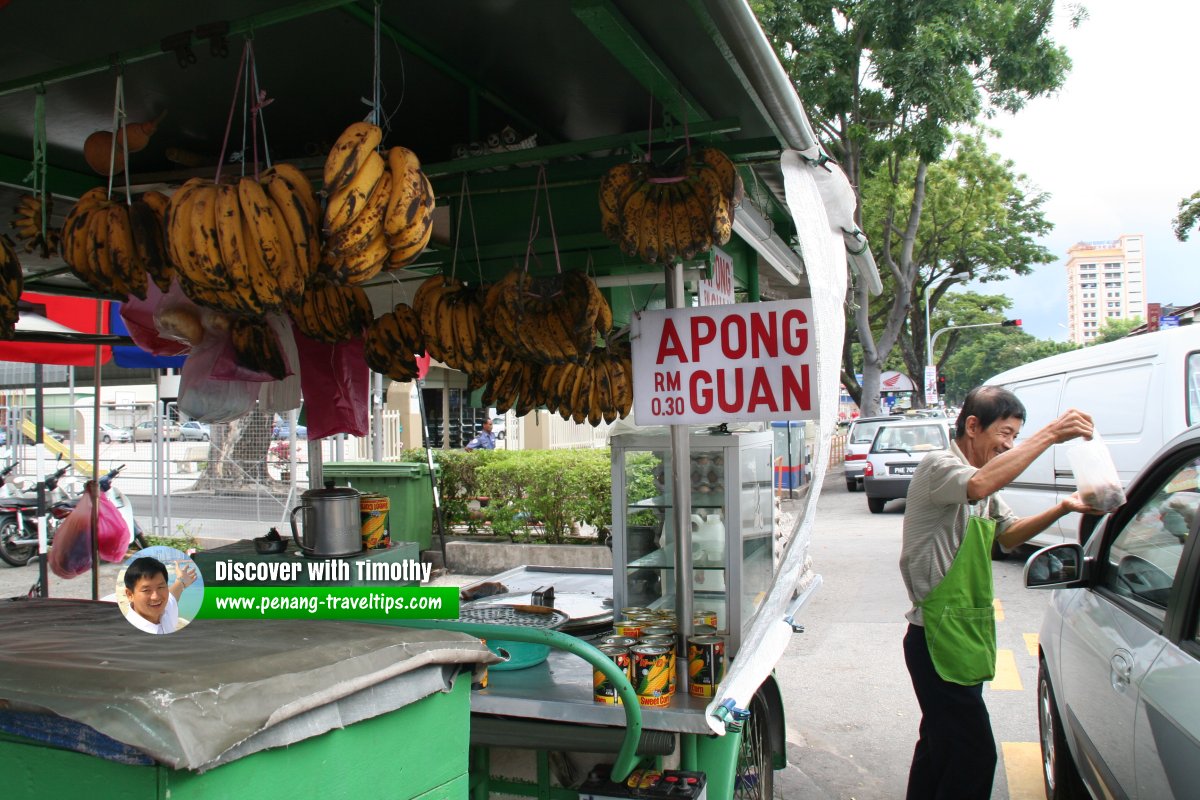 Another batch of apong for a happy customer
(16 July, 2008)

Getting there
You can take the following
Rapid Penang
buses to reach Burmah Road:
101, 103, 104
Location
Apong Guan is located along Burmah Road, in front of Union Primary School. There is a bus stop along Burmah Road just in front of the school. Get down from the bus and walk towards Apong Guan. Look for the sign on the stall.
View
Apong Guan
in a larger map
Timothy Tye's Penang Eating Tips
Timothy Tye's Penang Eating Tips