Looking at what a bustling city George Town has become, it may be surprising to know that there was once a plan to relocate it. If that plan had gone through, the capital of Penang would have been known as James Town. It would be located in present-day Bayan Baru.
Fort Cornwallis
would also be shifted to
Pulau Jerejak
.
Why move George Town
The idea to relocate George Town came in the run up to the eventual acquisition of Province Wellesley. In April, 1797, 28-year-old Lieutenant-Colonel Arthur Welleslay (the same Wellesley who as Duke of Wellington, would defeat Napoleon Bonaparte in the Battle of Waterloo in 1815) arrived in Penang. He took up residence in a mansion on
Northam Road
.
While in Penang, Wellesley studied the defence of Penang as it was. He found that what Francis Light (with no experience in town planning) had created a town that is difficult to defend. In particular, the choice of location for Fort Cornwallis, at the tip of the cape known locally as Tanjong, left the rest of the island vulnerable to attacks. There was little that Fort Cornwallis could do to prevent hostile forces from landing anywhere away from George Town. Furthermore, landowners such as
James Scott
and his junior partner
David Brown
were clamoring for better defense of their holdings, should Penang be attacked "through the back door".
Eventually an idea was put forth that a new settlement be established in what is present-day Bayan Baru. It would be built at the mouth of
Sungai Keluang
, and would have Pulau Jerejak as a natural defense. The diary of William Scott mentions an expedition to survey the area around Sungai Keluang for the township in February 1796. A new fort would also be built on
Pulau Jerejak
to defend the new settlement.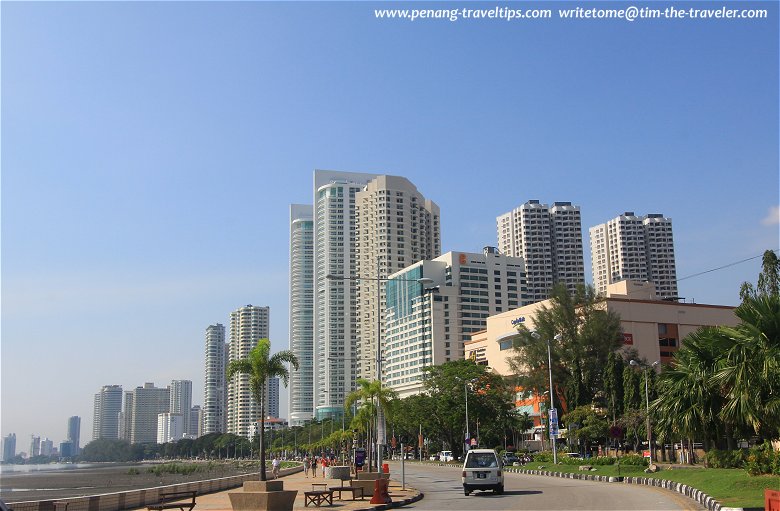 George Town, a city that might have never been
(19 May 2012)

As soon as this idea was made known, landowners spun into action. James Scott, who owned most of the land in the area, began to plan a new town to be known after himself. He speculated that his new town would replace George Town as the main naval and ship-building centre of the island.
(Of course history repeats itself. When the modern government laid plans to make
Batu Maung
the site for the
Second Penang Bridge
, it led to the rapid residential development of the area.)
Between 1789 and 1818, a new revenue farm was established for James Town. A "revenue farm" is simply 18th century parlance for government tax. This involves the sale opium, liquor, salt, setel leaf, attap, pork, ghee and other oil, as well as revenue from gambling houses. But instead of taxing companies directly, the right to "farm for revenue" is auctioned out to individuals prepared to bid for it. By winning a bid, a person wins the right to collect tax for himself. According to the Straits Settlements Records, in 1806, the "farms" of George Town had a revenue of $7,120 in Spanish Dollars while the new James Town had Sp $1,660. These were from the opium, gaming and liquor farms.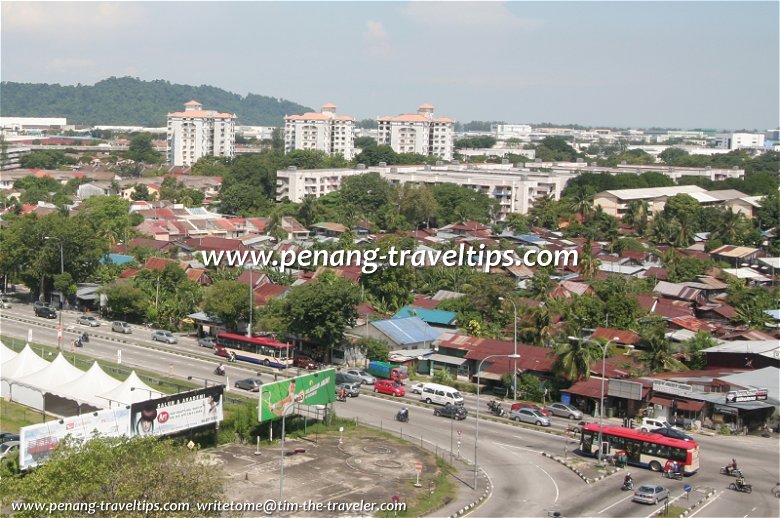 Bayan Baru, the site of James Town that did not survive
(12 July 2008)

Why James Town failed to materialise
Two years after the James Town idea was hatched, the British East India Company managed to get the Sultan of Kedah to cede a strip of land overlooking Penang Island. That strip of land was named after Richard Colley Wesley (styled Viscount Wellesley), the older brother of Arthur Wellesley.
Before leaving for Seringapatam, in Karnataka, India, in 1799, Arthur briefed his brother Richard about the need to improve the defense of Penang. This led to the negotiation between the East India Company and the Sultan of Kedah, to devise a new treaty covering the territory opposite Penang Island.
The treaty was of course one sided, benefitting the East India Company. And it was ratified when Kedah was in a weak position to bargain much. It was not even concluded by the sultan (Abdullah Mukarram Shah), but rather by the regent, Tunku Dza'yuddin, who was "bakal raja" (heir-presumptive), styled as the "Iang de per Tuan Rajah Moodah of Purlies and Kedah" (Yang di-pertuan Raja Muda of Perlis and Kedah).
With that treaty inked, the need for establishing a fort in Pulau Jerejak diminished. At the same time, the cost of relocating George Town to a new site was reviewed. While landowners like James Scott and David Brown wanted to establish the new town, on land they own, there were business owners in George Town who opposed the move as being a costly exercise for them.
Then came the revenue figures that put paid to any further incentives to relocate. Penang at the turn of the 19th century was still a port looking for a reason to exist. The British did try their best to make it grow. In 1804, they pumped in a lot of money into Penang, elevating its status to Presidency. There was an influx of officers to the island, among them Stamford Raffles. The then governor, Robert Townsend Farquhar, built an aqueduct to channel water from the Penang Waterfall to awaiting ships (that aqueduct has largely been dismantled today, except for some small pieces which historians discovered near the sea at Leith Street Ghaut). Farquhar did not get to be the first governor of the Presidency of Penang, though. The honor came to his successor Philip Dundas, on 18 September, 1805.
The East India Company also tried to make Penang a health station, but instead of getting better, many officers to the island got malaria instead, and many succumbed to the disease, among them Philip Dundas and his wife.
Despite spending all that money, the East India Company could not get Penang to show a profit. Revenue figures of the early 19th century described the situation as "depressing" and "dismal". Penang at that time simply could not yield a return on investment. (In fact, the island was to languish for many more decades before it finally found prosperity with the tin mines of Larut, by which time, Singapore has been established and has assumed the role it would lose). Afraid to spending more money to beat a dead horse, the colonial government eventually put aside plans to establish James Town, and the idea was then forgotten.
References
Add your shop/business to this website
The Penang Travel Tips website is a huge website that documents everything in Penang. On top of the hundreds of streets and tourist attractions, I also add in hundreds of shops and businesses.
If you operate a shop business in Penang, or anywhere in Malaysia or Singapore, contact me to add your business/shop into my website. It only a one-time fee, and your shop/business will be listed by location and category, helping your would-be customers find you. To find out more,
CONTACT ME
Visiting Penang? Find the lowest hotel room rates here!
Use our search engine to compare room rates from different hotel booking websites, to find the one that's lowest.
Travelling somewhere?
If you're travelling somewhere, use our online engine to find the online booking site that offers you the best room rates.
Book your hotel room here
If you're coming to Penang, book your hotel room online with Agoda. Agoda offers the best prices on 2,000,000+ properties worldwide.
Start here.
Local Guided Tours of Penang
If you are coming to Penang and need someone to show you around, I can arrange for you a licensed tour guide to take you around. Guides charge a fixed fee of RM360 for taking a small group of up to 10 people on 4-hour walking tours. Walking tours exceeding 4 hours is charged an additional RM90 per hour. Tours are tailored to guest requirement. For more details,
contact tour coordinator
. Other types of tours also available.
For details, click here.
Looking for a book? Get it from Book Depository with free delivery worldwide!
I have just discovered
Book Depository
, a subsidiary of Amazon.com, and I love it. This is where you can buy books and have them sent to you. But unlike Amazon, when you purchase using Book Depository, you enjoy free delivery worldwide.
Give it a try today!
Here's a list of the latest pages I have added or updated on my website.
My YouTube Videos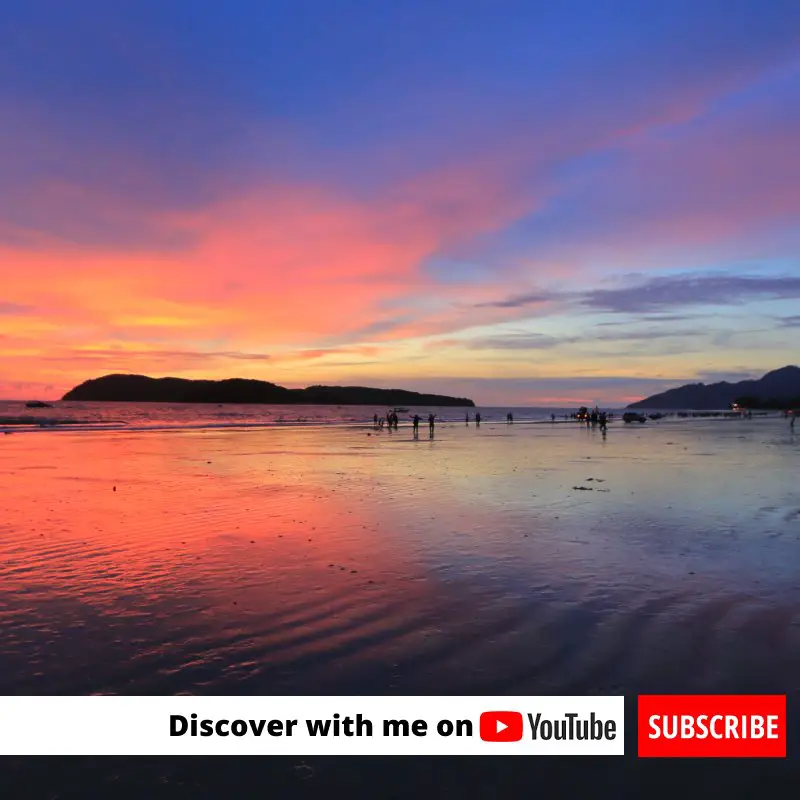 Check out
my YouTube Channel
and don't forget to subscribe!
Vital Links
Book Your Express Bus Ticket
|
Hire a car
|
Our Recipes
|
Facebook Posts
|
Just Curious
|
Not In The Dictionary
|
Our Flowering Garden
Vital Links
Book Your Express Bus Ticket
|
Engage a Tour Guide for Penang
|
What's Up at Penang Hotels
|
Hire a car
|
Facebook Posts
|
Our Recipes
|
Our Flowering Garden
|
Guide Book on Penang Durians
Discover the World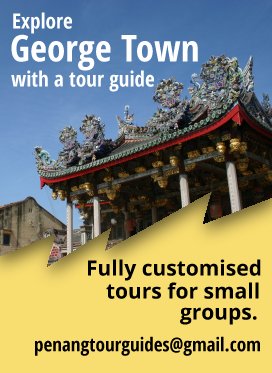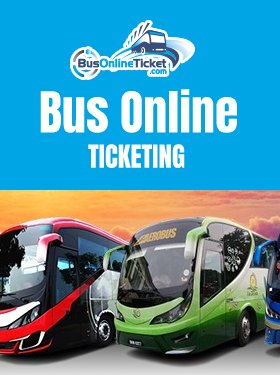 About Me