"This Old Man" Mural, Armenian Street
---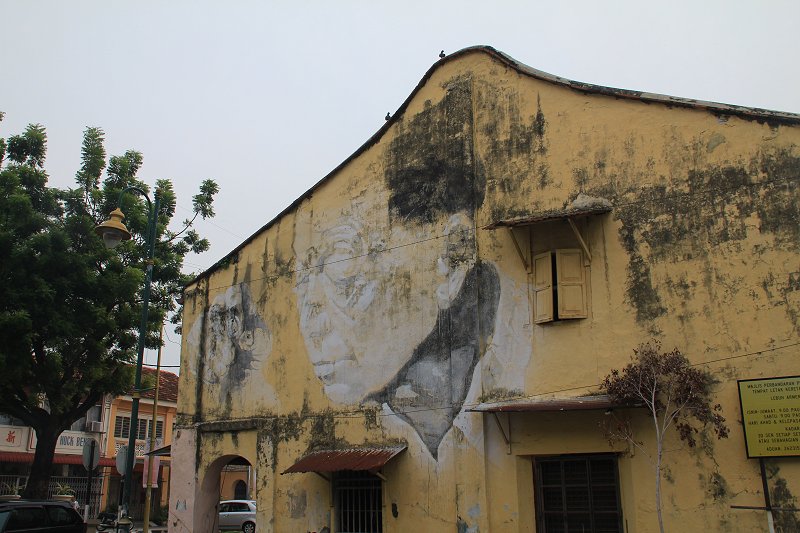 This Old Man Mural, Armenian Street, George Town, Penang (30 June, 2012)




This Old Man is a giant mural on the wall of a shophouse facing Armenian Street, in George Town, Penang. The painting, which appears somewhat incomplete, depicts an elderly man who appears to be preparing a drink for himself. It was painted by Lithuanian artist Ernest Zacharevic for the 2012 George Town Festival.

| | |
| --- | --- |
| | Join the Penang Travel Tips Facebook Group and post your photos of Penang. Selected shots are added to the Penang Travel Tips website according to sight location, and arranged alphabetically by member's FB name. The links go to the photos' permalink on Facebook. [an error occurred while processing this directive] |
"This Old Man" on Google Maps Street View
View Larger Map
This Old Man, painted by numbers
The do-it-yourself company, Pre-sen-te, has come up with a paint-by-numbers canvas depicting this mural. My wife painted it based on the canvas, and this is the results.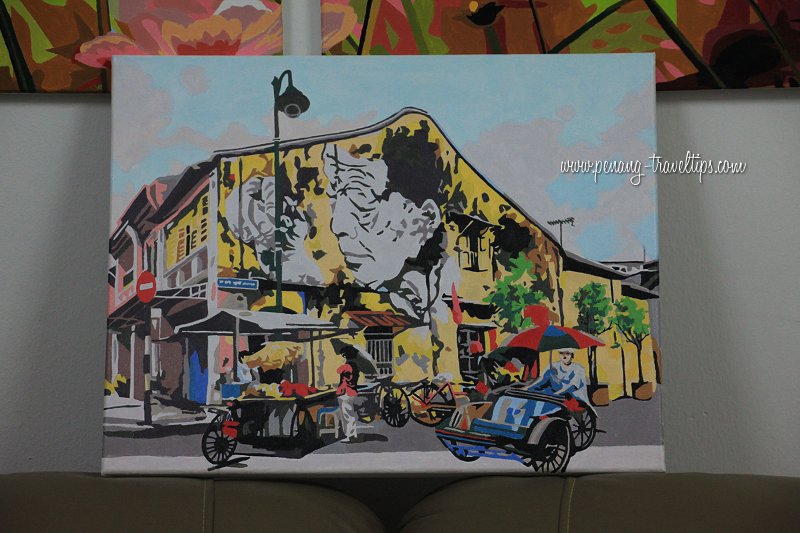 This Old Man, painted by numbers, from Pre-Sen-Te (2 August, 2014)


Let's Share Our Shot: "This Old Man"

Have you taken a photo of yourself with This Old Man Mural? If so, please share with us your photo right here at the Penang Street Art Facebook Group! Let's discover and enjoy Penang Street Art together!


The Making of "This Old Man"
The "This Old Man" mural required the scaffolding to be erected on the wall for the artist to work. It is one of the two larger-than-life murals that Zacharevic worked on, the other being "Little Girl in Blue". Note that all names for murals are provided by this website, and the murals themselves were not named.



View "This Old Man" Mural in a larger map


Penang Street Art Facebook Group
For the latest on the street art in Penang, please join the Penang Street Art Facebook Group!





Hello and welcome to my website, Penang Travel Tips, yay!

My name is Timothy Tye. I write this website, and continue to update it regularly, to share with you everything that I know about Penang. It is one of my several travel websites, which include Exploring Malaysia and Big World Out There. To know more about me, visit my website, www.timothytye.com.

Help me keep my pages updated. If you found errors, please do kindly let me know. For all correspondences, click here to contact me. Thank you for visiting, and have a great day!
Here are some of the most useful pages on Penang Travel Tips. I put them together to help you get the best for your visit to Penang.


I am extremely active online and I interact closely with my readers through my many Facebook Groups. It's the place where you can interact with me on topics of my interest. Do join some or even all these groups! I would love to see you there.
Copyright © 2003-2015 Timothy Tye. All Rights Reserved.
---
Terms & Condition of Use | Privacy Policy