View
Public Toilets in Penang
in a larger map
Public Toilets in Penang
have come a long way and has improved considerably in recent years. Most of the hypermarkets and malls do not charge for the use of their public toilets. They include all Tesco outlets, all Giant outlets, all Sunshine outlets, Carrefour, Island Plaza, Gurney Plaza, Queensbay Mall, Straits Quay, 1st Avenue, Gama, Penang Plaza, and Penang Times Square.
Expect to pay entrance fee for use of the toilets at Bukit Jambul Complex, Prangin Mall and Komtar (Isn't it ironic that the more upscale shopping malls do not charge while the lower-end malls do? And more often than not, the free toilets are cleaner and more hygienic than those that charge)
Apart from the public toilets you can find in shopping malls, there are also those built by the Penang Island Municipal Council (MPPP) located in various parts of Penang Island, particularly George Town. On this page I am listed out the public toilets that I have come across, and will add to this list as I discover them. Most of these public toilets do charge 20 sen for their use, so keep spare change ready.
Foreigners' Guide to Toilets in Penang
Most public toilets in Penang do not offer toilet paper. You will find a water hose which serves as a bidet. This is how many Malaysians cleanse themselves after bowel movement. One rather unpleasant observation I made is that a lot of people do not know how to properly use the water hose, causing the floor of the cubicle to be very wet for the next user.
Many of the toilets at Penang shopping malls do offer toilet paper nowadays, but not within the toilet cubicle. You take an ample supply toilet paper from the roll dispenser located at the common area of the toilet before proceeding to the cubicle.
I personally prefer to have the toilet paper in this common area than within the cubicle itself, as I do not relish having to touch toilet paper dispensers that have been handled by people who have just "completed their business". This method, in my opinion, is more hygienic.
Most of the upscale shopping malls in Penang do not charge for the use of their toilets, while the "cheaper" malls do charge 20 sen, the same as public toilets (which is really ironic, considering these are "public" toilets).

Esplanade Public Toilet
The public toilet is located between
Padang Kota Lama
and
Fort Cornwallis
. Look for the giant "man" and "woman" icon outside the toilet.

Kampung Kolam Public Toilet
One of the cleanest public toilets in George Town, the Kampung Kolam Public Toilet is located near the bus stop, just across the road from the
Kapitan Keling Tomb
.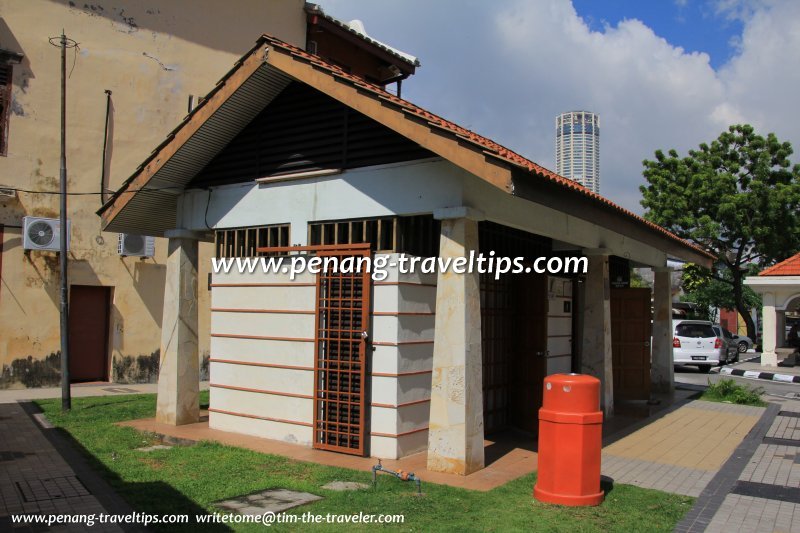 Kampung Kolam Public Toilet
(15 September, 2012)


Padang Brown Public Toilet
At time of writing (Dec 2012), Padang Brown is undergoing extensive renovation. The public toilet is located next to the
Padang Brown Hawker Centre
.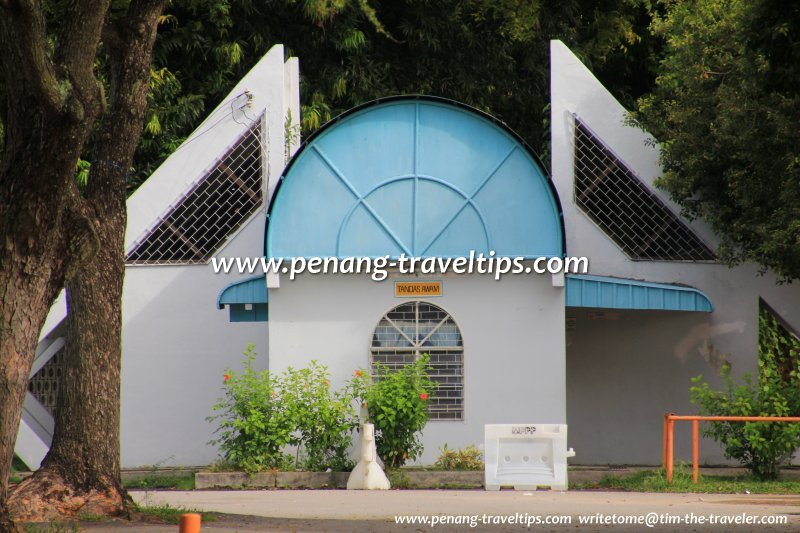 Padang Brown Public Toilet
(16 December, 2012)


Komtar Walk Public Toilet
The public toilet is located behind the Penang Teochew Cendol outlet, near the foot of the
Penang Road Pedestrian Crossing
.

Gurney Drive Public Toilet
This public toilet is located within the
Gurney Drive Hawker Centre
, near the
Gurney Drive Roundabout
.

Hill Side Public Toilet
This is the toilet for people going to Medan Selera Mutiara Food Court.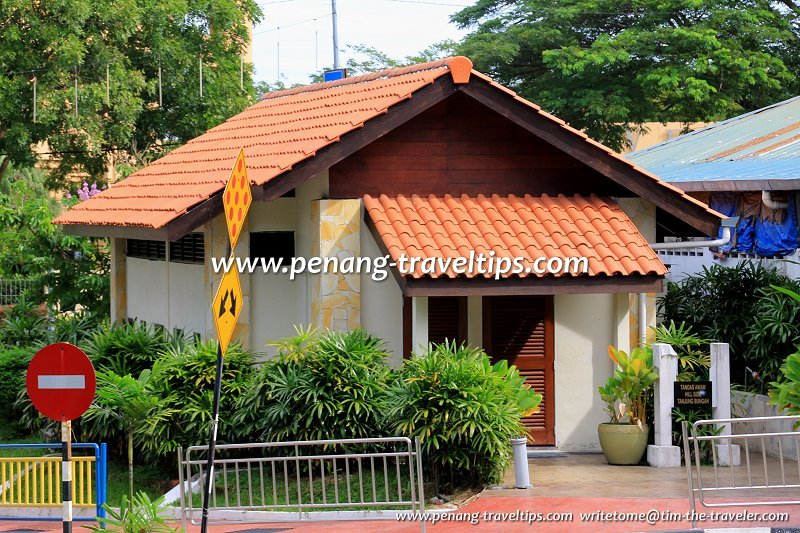 Hill Side Public Toilet
(16 December, 2012)


City Stadium Public Toilet
This toilet is used by people going to the City Stadium as well as the nearby Malay hawker centre.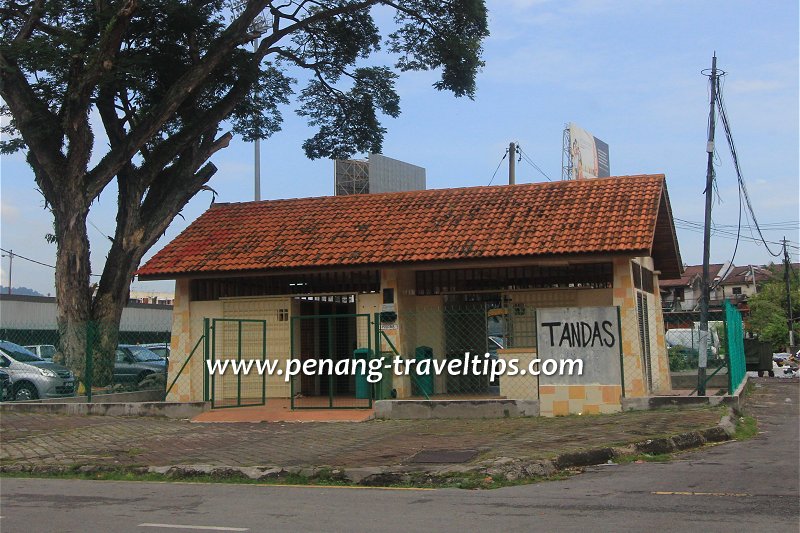 City Stadium Public Toilet
(10 November, 2013)

Add your business to this directory
The
Penang Business Directory
makes it easy for customers to find you. It has 201 types of businesses listed. To list your business,
find out the charges
and fill up the form there.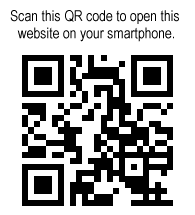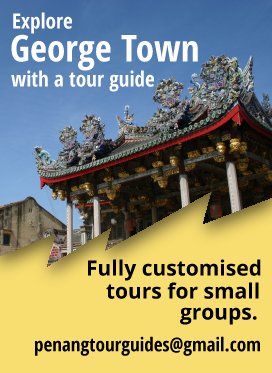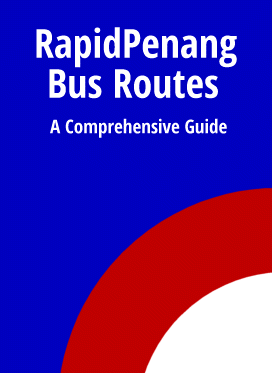 Explore the sights in Penang
So far, I have managed to write about 3430 sights in Penang, and you can explore them all right here!
Explore the rest of Malaysia
Penang Travel Tips is not just about Penang. I have described the whole of Malaysia. Yes, every state! And you can explore it right here!
Explore the Whole World!
And yes, at Penang Travel Tips, you can explore the whole world. I have described almost every country of the world, and you can start your journey exploring them from right here!