Pasembur Stalls in Penang
---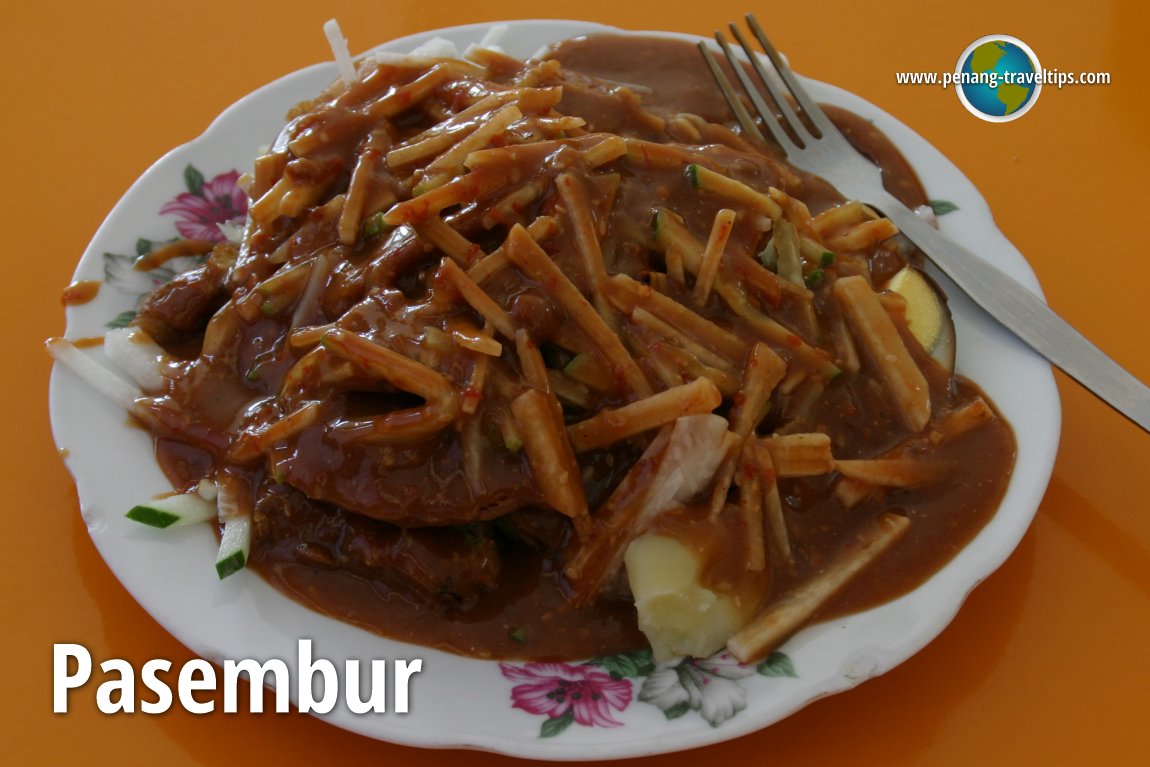 Pasembur (10 May, 2008)




Penang Pasembur is a spicy salad dish that are usually sold by Indian Muslims and occasionally by Chinese hawkers as well. The Indian version is often called Mamak Rojak while the Chinese version is often called Cheh3 Hoo2. The name cheh hoo means "raw fish", although presently, the only raw "fish" in the dish is likely to be the jellyfish, which is also often poached.

Pasembur is a popular Penang hawker food usually taken as a side dish during lunch and dinner time. It comprises shredded cucumber, hong kuak (Chinese turnip), potatoes, taukua (beancurd), bean sprout, along with hae chi (prawn fritters), niau-choo chi (flour-batter fritters, literally meaning "mouse fritters"), and sliced boiled egg. Some stalls also garnish it with poached jellyfish. The whole salad dish is then covered in a spicy sauce made from sweet potato.
Ingredients of Pasembur:
cucumber
Chinese turnip
potatoes
beancurd
bean sprout
prawn fritters
flour-batter fritters
boiled egg
poached jellyfish
sweet potato gravy
chilli paste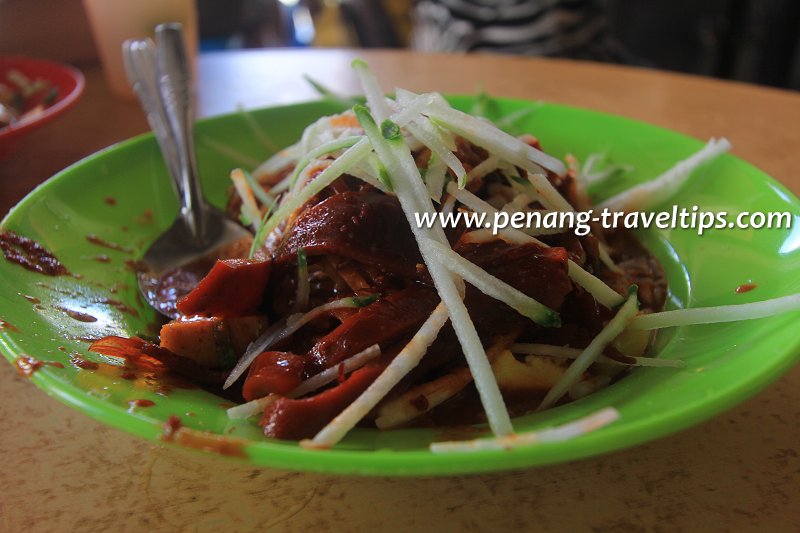 Indian Pasembur, Seng Lee Cafe (6 April, 2014)




You can find pasembur stalls all over Penang Island. Many of these sell mee goreng and mee rebus as well, though the Chinese pasembur stalls sell only pasembur. I pinpoint the stalls that I can recall on this food map below, and hope to add to it whenever I come across more.



View Pasembur Stalls in Penang in a larger map
Where to find Pasembur Stalls in Penang
Pasembur is available at the following locations in Penang:
Join the Penang Hawker Food Facebook Group to get tips and share your own knowledge of Penang Hawker Food!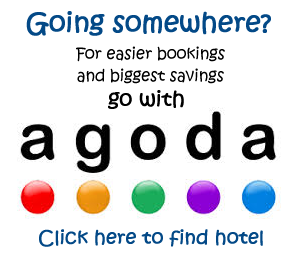 Going somewhere? Whether you are travelling to Penang or from Penang or from somewhere else to somewhere else, you can now book your bus tickets online right here! Pay using credit cards (Visa, Mastercard, American Express), Paypal, or even bank transfers!





Hello and welcome to my website, Penang Travel Tips, yay! As you would expect, the articles on this website don't write themselves. Well, they are all written by me, Timothy Tye, based on my research and exploration of Penang.

I created it to compile everything that I know about Penang and to share it all with you. I hope my website provides you the information you are looking for, and that you will enjoy browsing and reading it! If you found any errors, please let me know so that I can correct it. For all correspondences, click here to contact me. Thank you and have a nice day!


Copyright © 2003-2015 Timothy Tye. All Rights Reserved.
---
Terms & Condition of Use | Privacy Policy