There are many
Night Markets
, or
Pasar Malam
, throughout Penang Island. They are a fun place to stroll around in the evening. There are usually a night market happening somewhere on almost every night of the week. They serve the needs of the surrounding community. What you can expect on sale there are low-cost merchandise of daily usage, such as cheap clothes, kitchen utensils, personal grooming products, and other bric-a-brac. It is one of the places where you can still see pirated DVDs being sold in the open - though the vendors are on guard for the arrival of enforcement officers.
In addition for the merchandise, there is usually hawker stalls selling food. You can buy all types of hawker food, some of which you can eat then and there, while others are packed for you to eat at home. Among them are all the Penang hawker food that I have mentioned in the Penang Food Directory, and some others more.
As Night Markets only happen once a week, it is necessary to know where they are taken place to go there. The following are the location of pasar malam in Penang. If you want to visit any of these, be sure to get there around 6:30 pm, when most night markets begin operation. The busiest time is from 7:00 pm to 8:00 pm.
Monday Nights:
Macallum Street Ghaut
Tuesday Nights:
Tanjung Bungah Market
Wednesday Nights:
Farlim
,
Pantai Jerejak
Friday Nights:
Taman Kheng Tian
in
Jelutong
Saturday Night:
Sungai Dua
Sunday Night:
Paya Terubong
and
Balik Pulau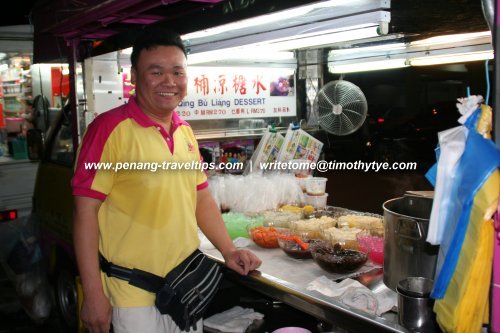 Night Market in Penang
(1 August 2008)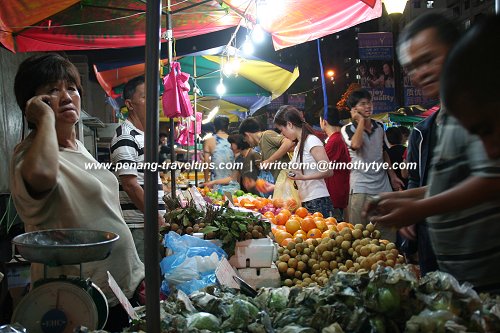 Night Market in Penang
(1 August 2008)