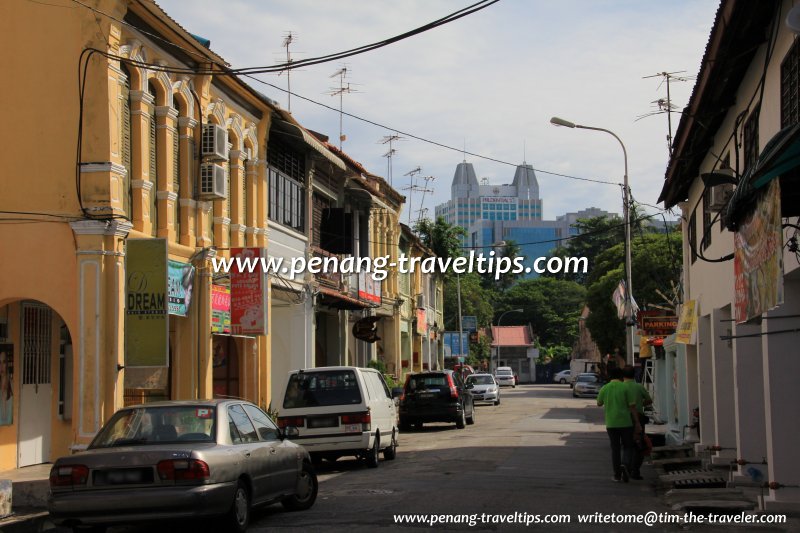 Kedah Road, George Town, Penang
(29 September, 2012)

Kedah Road
is a minor road in George Town, Penang. It comprises two arms that forms the letter "L" linking
Transfer Road
to Burmah Road.
As with many of the roads west of Transfer Road, Kedah Road started as one of the village paths of the primarily Malay, Jawi Peranakan and Indian Muslim settlements of 19th century George Town. An offshoot from Kedah Road is Kelantan Road, an even smaller road within the city. Kedah Road still retains many of the pre-war shophouses, their styles a mix of
Straits Eclectic
with the
19th century style
. Unlike elsewhere in the city, the Art Deco style is under-represented here, giving the impression that Kedah Road managed to be frozen in time, leap-frogging the architectural development of the early 20th century. There are however a number of modern-style shophouses, built from the 1970s onwards.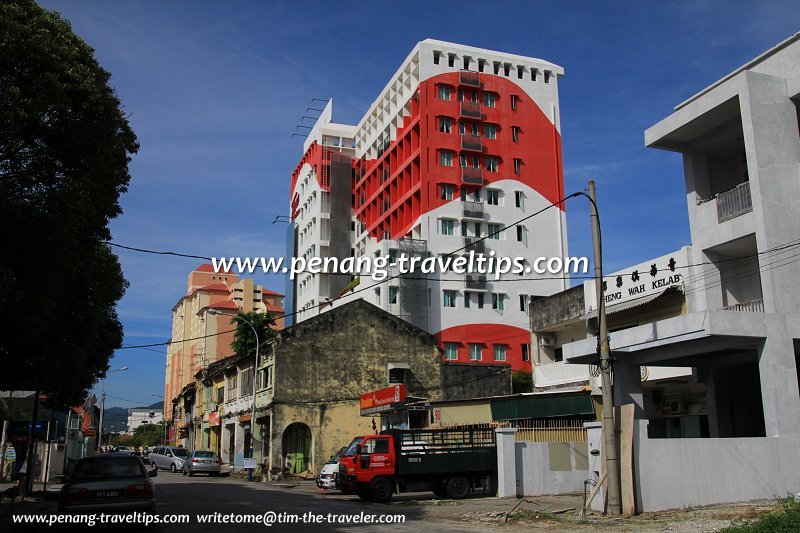 View of Kedah Road towards Burmah Road
(29 September, 2012)

Perhaps the handsomest shophouses along Kedah Road is the row where the two arms of the road meets. The corner house has frontages facing both sides of Keah Road, with a pediment facing the bend. All the houses along this row are in an incredibly well preserved state.
In addition to the Straits Eclectic shophouses, there is a couple of very old townhouses, in the
mid 19th-century style
. These have simple frontage. The existence of five-foot ways on these townhouses attest to their being designed after bylaws for five-foot ways come into force.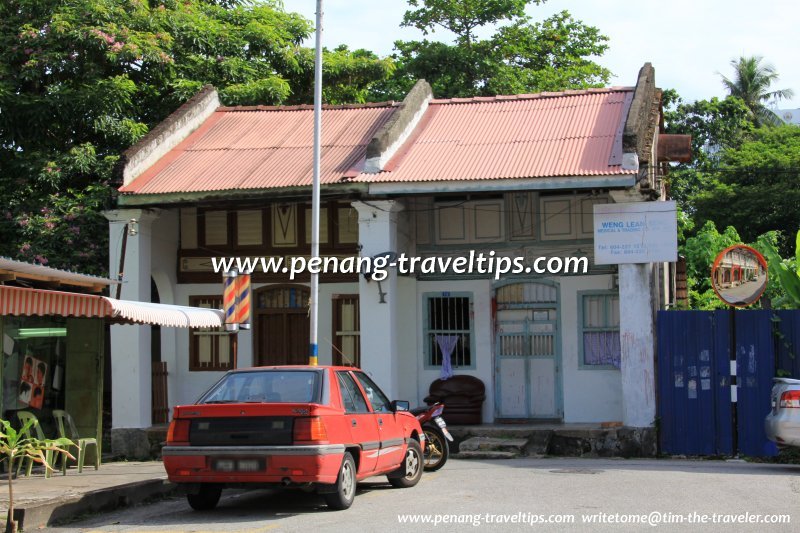 19th century shophouses along Kedah Road
(29 September, 2012)

Sights on Kedah Road
Businesses along Kedah Road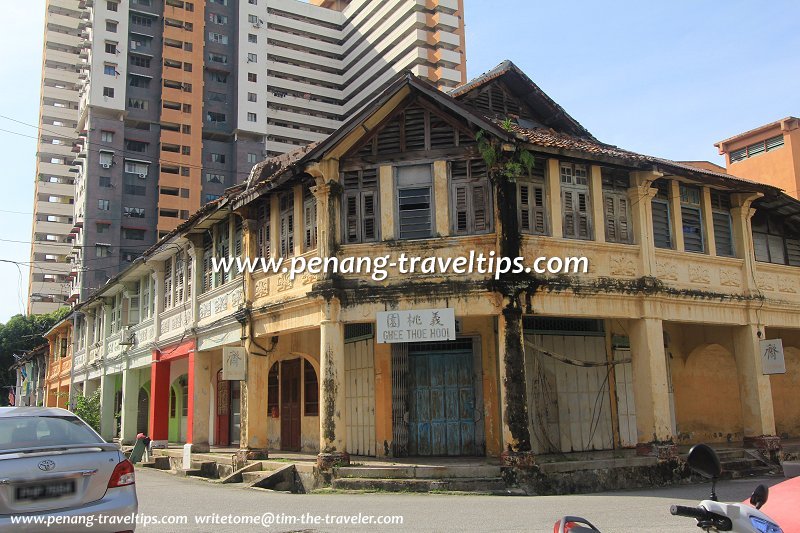 Corner shophouse along Kedah Road
(29 September, 2012)

Getting there
Take the
Free Rapid Penang Shuttle Bus
to Station No.
11
(Jalan Kedah).
Kedah Road Flats, George Town
(28 January, 2013)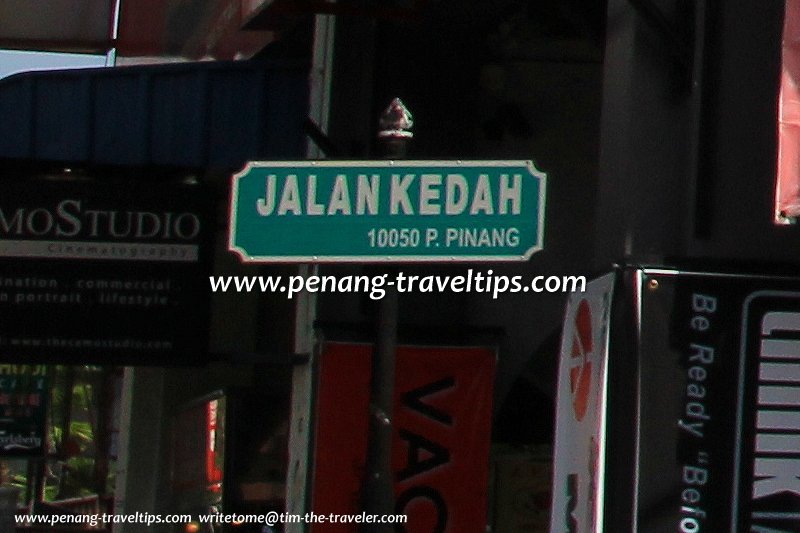 Jalan Kedah road sign
(29 September, 2012)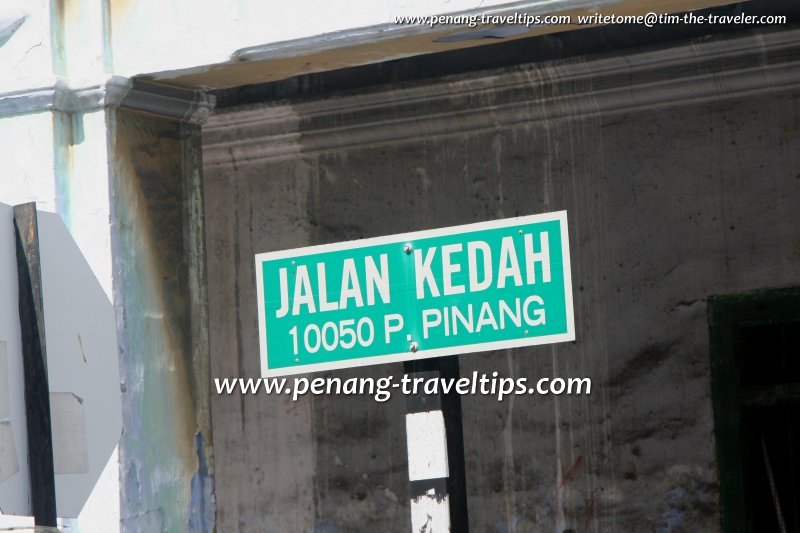 Old Kedah Road sign
(30 November 2008)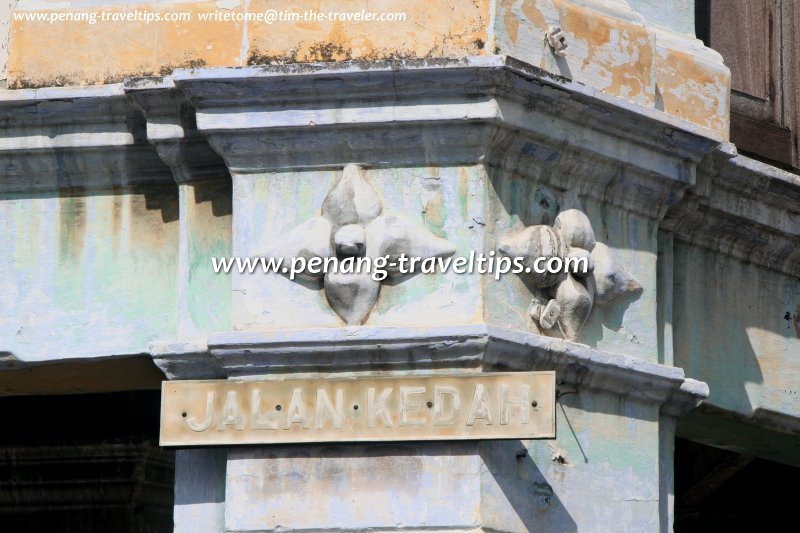 Even older Kedah Road sign
(30 November 2008)

View
Kedah Road, George Town, Penang
in a larger map
You can look for and book your hotel room direct from this website. Simply
click here
or use the search box below. You can filter the results based on your requirement, everything from five star hotels to homestays and more.
Map of Roads in Penang
All about me