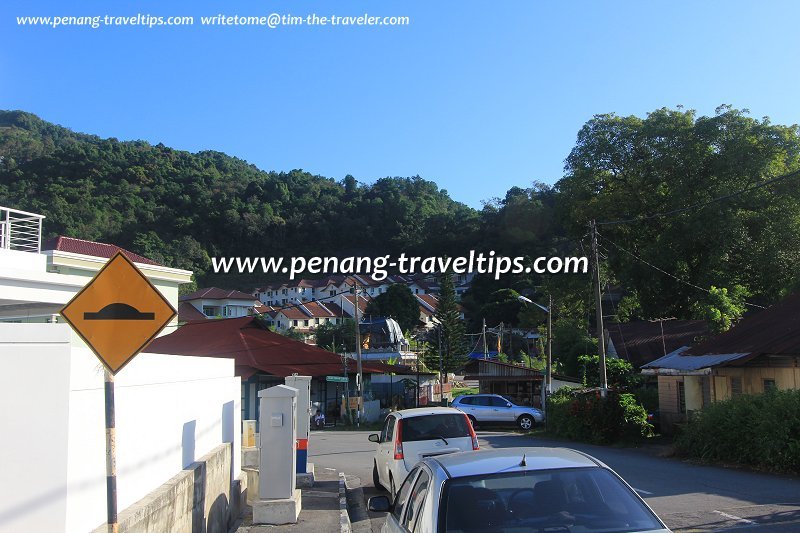 Hye Keat Estate, Air Itam, Penang
(18 January, 2013)

Hye Keat Estate
is a neighbourhood within Air Itam on the central part of Penang Island. Formerly a working-class neighbourhood, it has of late seen a number of more expensive residential development. This takes places next to the existing houses that were built in the area in the first half of the 20th century.
Hye Keat Estate was named after Khoo Hye Keat, the original land owner of the estate. It was a fruit plantation, with groves of rambutan, jackfruit and mangosteen. As the terrain is at a gradient - it is a ravine slopig towards the river - Hye Keat Estate was not a choice land for residential development, which only took place when land scarcity forced its development for the working class.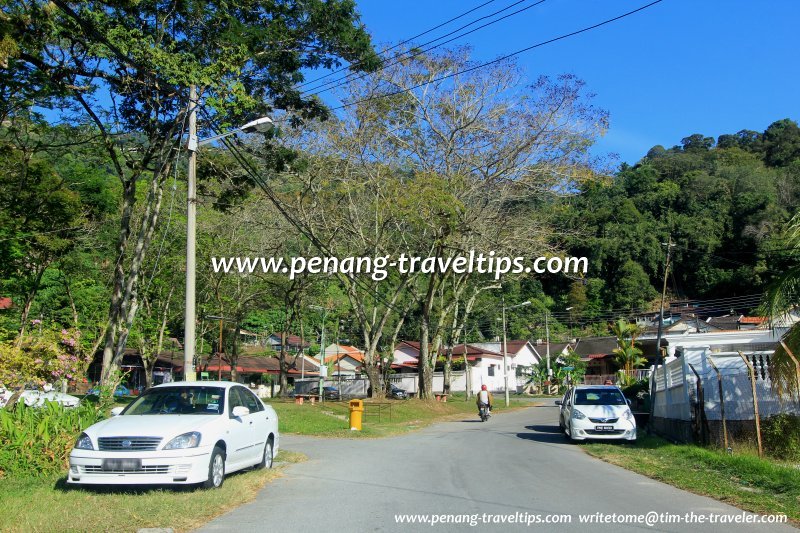 The older section of Hye Keat Estate
(18 January, 2013)

Most of the people living in Hye Keat Estate are Chinese. As they settled in the area, they established a number of temples for their various faiths, leading the neighbourhood to be known as Ang
3
Kong
3
Tay
3
[aŋ-kɔŋ-te], meaning "land of deities". You can find here temples venerating the Goddess of Mercy as well as Tua Pek Kong, Buddha and numerous shrines to the Dato Kong.
The main road entering Hye Keat Estate is Jalan Khoo Hye Keat. It branches on the left to Lorong Khoo Hye Keat, which is rather the main road in the area. This branches to the left once more, to Jalan Taman Cantik and Persiaran Taman Cantik. These roads are within
Taman Cantik
, a housing estate developed in the 1960s. Separately accessed, a little further uphill, is Lorong Pokok Ceri, which is often regarded as
not
part of Hye Keat Estate.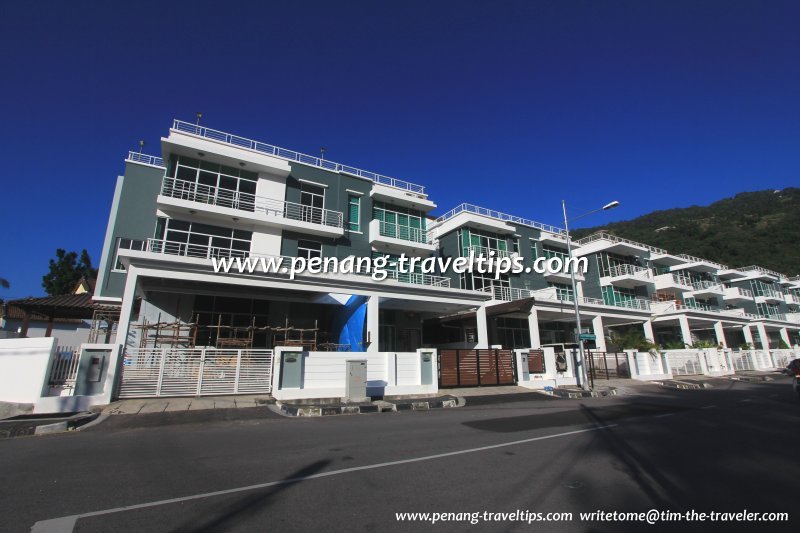 New residential properties at Hye Keat Estate
(18 January, 2013)

Sights in Hye Keat Estate
Residential Properties in Hye Keat Estate
Getting to Hye Keat Estate by Public Transport
There are no buses to Hye Keat Estate. The nearest bus stop is along Jalan Stesen Keretapi Bukit (Hill Station Road), which is served by
Rapid Penang
Bus 204. From there, walk a short distance on Persiaran Taman Cantik into Hye Keat Estate.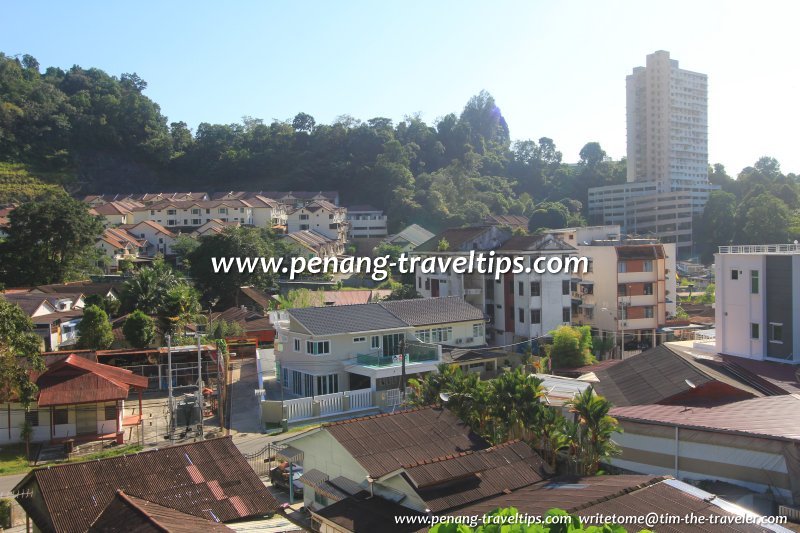 View of the mixed development at Hye Keat Estate
(18 January, 2013)

View
Hye Keat Estate, Penang
in a larger map
All about me